Kristen Stewart [1] is back in NYC and on the set of Still Alice with Julianne Moore. The two actresses sat on a park bench for a scene together on Friday, and it definitely looked like they were both having a lot of feelings. We first saw Kristen filming on set [2] a couple of weeks ago, fresh off her trip to Paris in February [3]. If you take all that into account, along with her new beauty efforts and Balenciaga campaign [4], it's no wonder she's experiencing such a whirlwind of emotion! It's been a busy time for Kristen, but it's nice to see her working hard. Scroll down for a look at her day on set.
Rebellious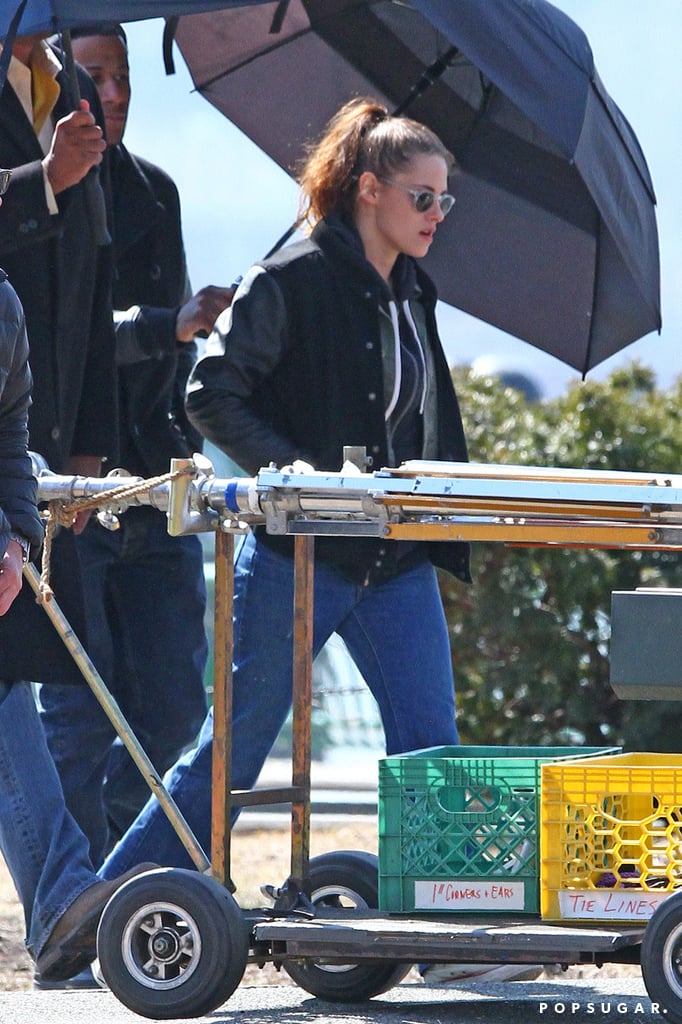 Kristen Stewart [5] is edgy, and she has to assert that at all times.
Concerned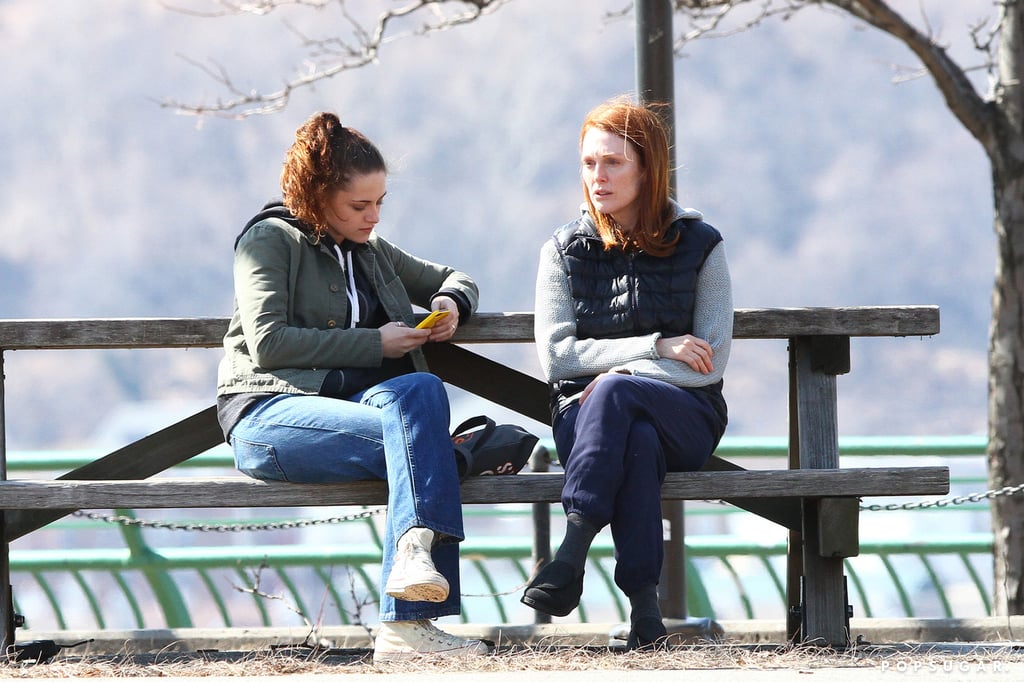 She's gotta get those texts out when she can. "Hey. You OK?"
Contemplative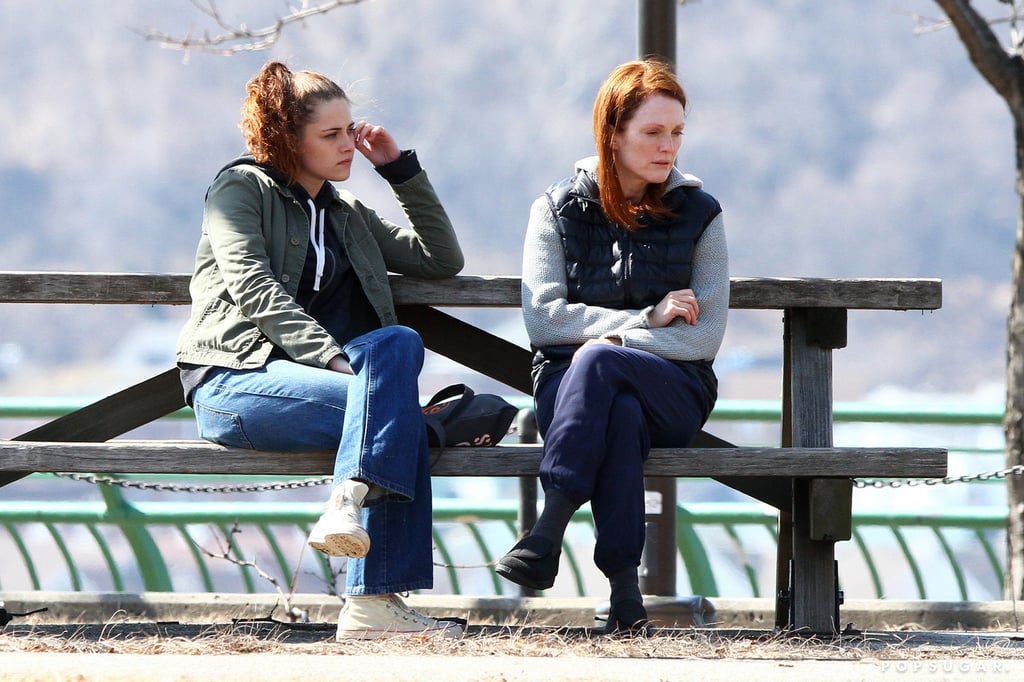 So deep in thought.
Playful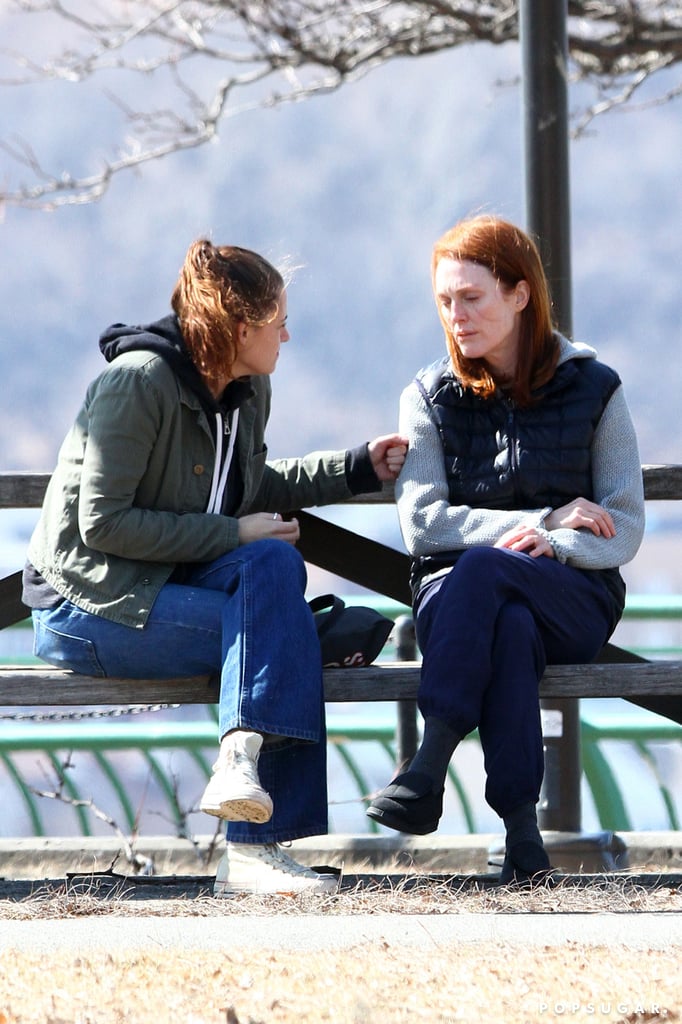 Nothing like a friendly slug from one actress to another.
Compassionate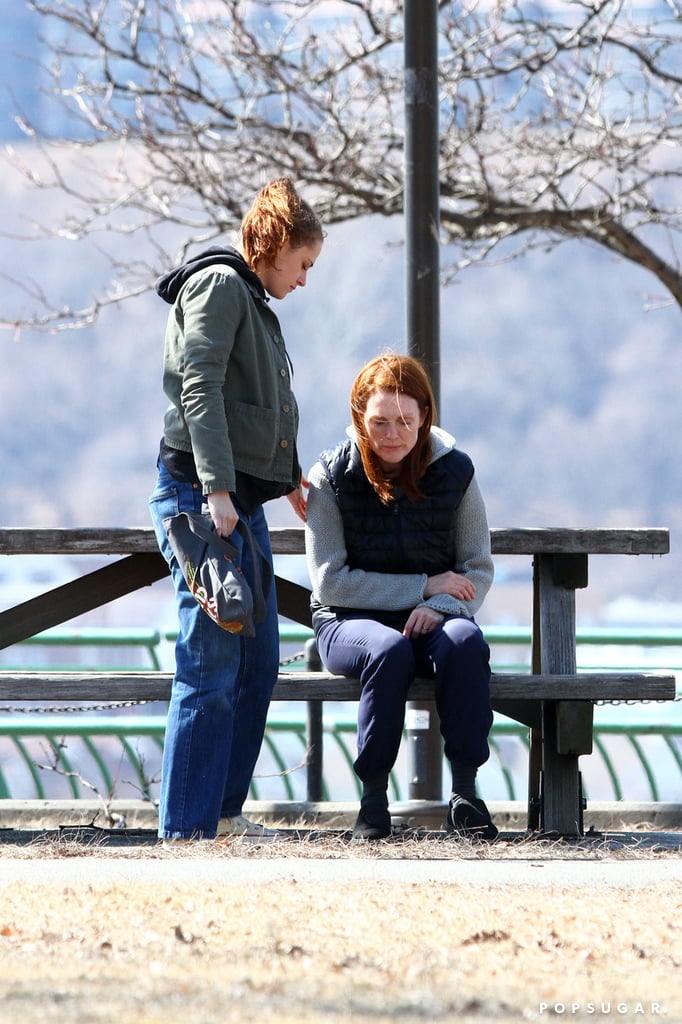 There there, Julianne. Everything's going to be OK.
Happy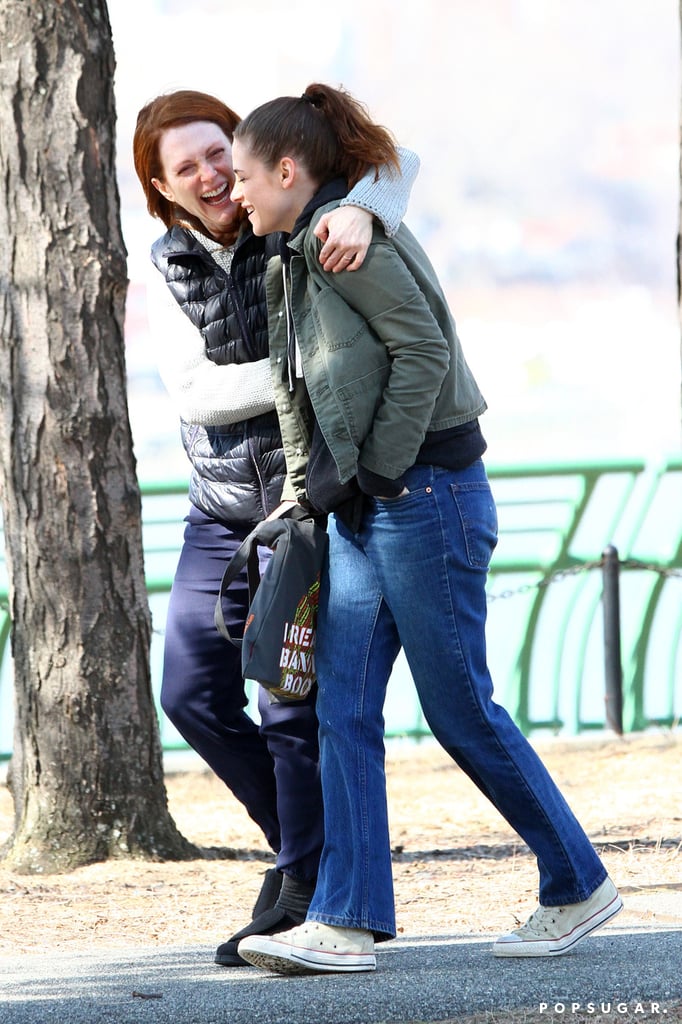 Everything's going to be just fine!
Euphoric
Kristen Stewart [6] and Julianne Moore are next to each other, but they're also beside themselves.
Relieved
We did it! We filmed a scene!