Kristen Stewart [1] rocked her signature casual look — including a "No Problem" hat — when she ran errands around NYC on Wednesday. Earlier in the week, she wore yet another low-key ensemble while on the set of her newest film, Still Alice. Previously, on set, Kristen displayed a wide range of emotions [2] while shooting an outdoor scene with her costar Julianne Moore, who plays her mother in the film. Aside from filming, it's been a busy few months for Kristen, who recently bared it all for her Baleciaga campaign [3] and shot her first big Chanel campaign in Paris [4], but she always makes time for music. In February, the indie music fan took her love of song to a new level when she directed a music video for Sage + the Saints in Nashville [5]. She's no stranger to the video scene, as she appeared in Marcus Foster's clip for "I Was Broken" back in 2011.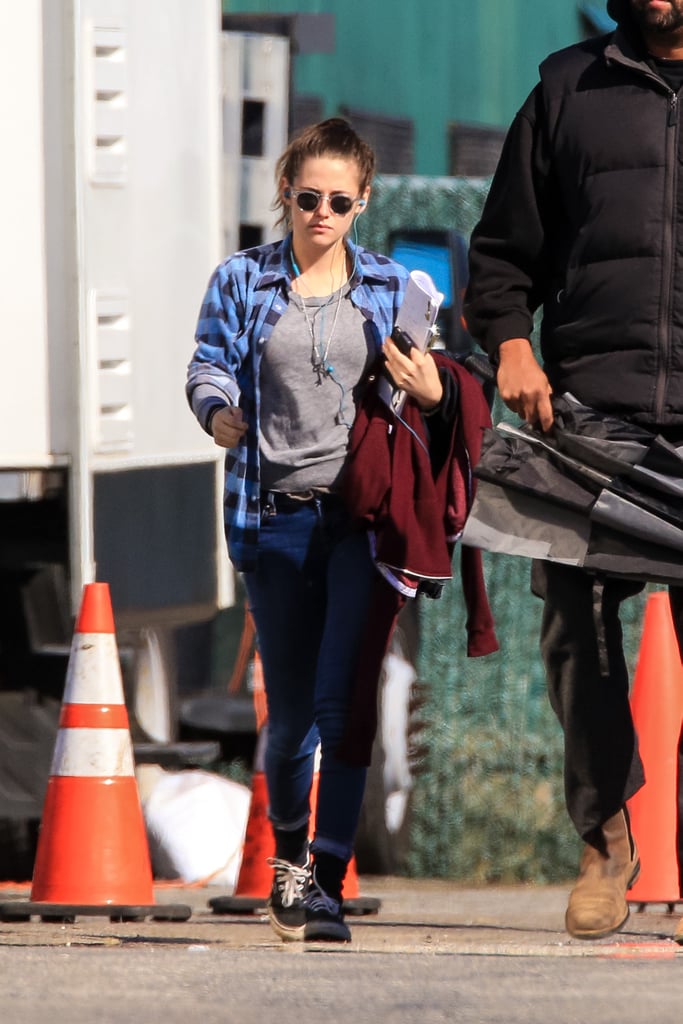 Kristen listened to music on the set of Still Alice on Tuesday.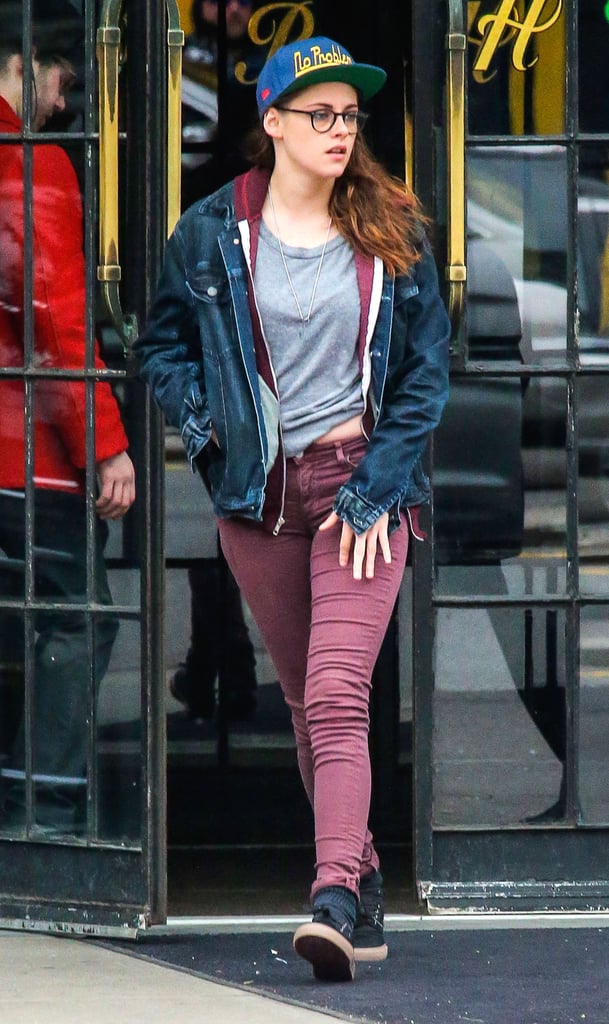 On Wednesday, Kristen Stewart [6] ran errands around the city.