When you think of Kendall and Kylie Jenner, do you think of blood and chainsaws? Well, you might after watching their promo video for the upcoming MuchMusic Video Awards [1].
Solange Knowles and Rachel Roy reportedly avoided each other [2] at the CFDA Awards. Rachel's reported flirtations with Jay Z at the Met Gala were allegedly the reason that Solange attacked Jay in an elevator [3] at an afterparty. In related news, 50 Cent said that Beyoncé once "jumped off a ledge" to confront him [4] about his supposed beef with Jay.
Watch Rihanna and Anna Wintour "exchange" text messages about fashion [5]. Yes, they include Emojis.
Cocaine smuggler George Jung was released from prison after serving almost 20 years behind bars [6]. He was the real-life inspiration for Johnny Depp [7]'s character in Blow.
Two 12-year-old girls stabbed their friend 19 times [8] to impress Slender Man, a fictional Internet meme character. The victim was reportedly "one millimeter away from certain death" but survived, and both girls were charged as adults when they appeared in court on Monday.
President Obama defended the controversial Sgt. Bowe Bergdahl prisoner exchange [9], saying, "We don't leave men and women in uniform behind."
Plus-size models re-created this year's Sports Illustrated cover [10], posing for Swimsuits For All's new calendar: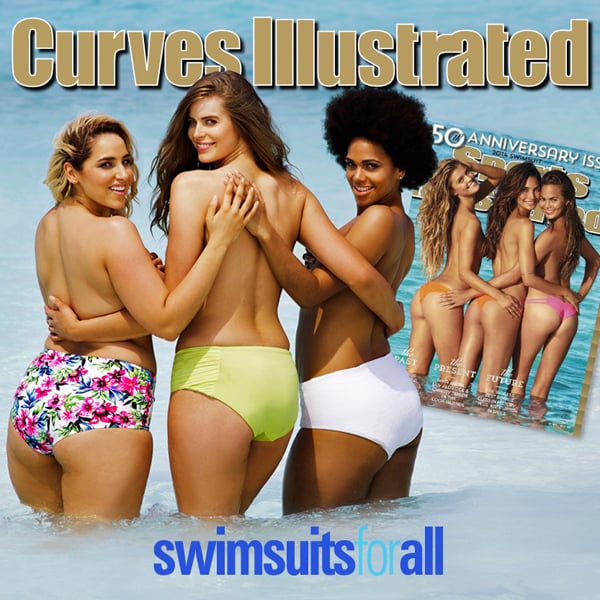 Source: Facebook user SwimSuitsForAll [11]
You can now mute annoying group texts on your iPhone — and use your Mac computer as your phone. Find out what other exciting things Apple announced at the WWDC conference [12].
Here's how Jon Hamm stopped Amy Poehler from crying hysterically [13] when she was nine months pregnant.
Your daily dose of cute: this pug knows how to party.
Front Page Image Source: Getty / Kevin Mazur [14]