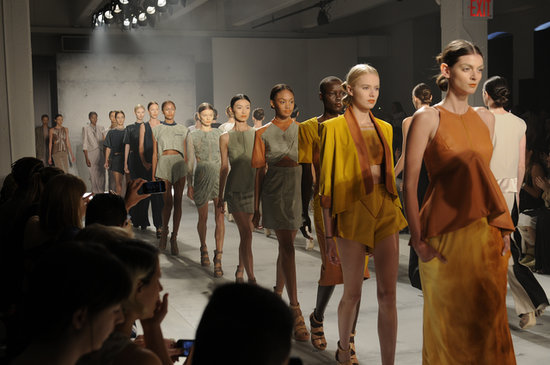 There's a reason everyone from Katy Perry to Alessandra Ambrosio has turned to designer Sally LaPointe: it's because her clothes are just plain cool. LaPointe, perhaps best known for her futuristic design sense — and her relationship with Lady Gaga — talked with us recently about everything from her dream client and how to build a fashion brand to whether or not there's ever a time when leather is inappropriate.
For the record, LaPointe thinks leather is indeed always appropriate, adding, "Leather will always work. I think babies should wear more leather. Leather for all."
Click here for more of our interview with LaPointe.