The upcoming 10th anniversary of the premiere of Laguna Beach has gotten us feeling nostalgic [1], so it's only appropriate that we check in on the friendships of the cast of the hit MTV show and its supersuccessful spinoff, The Hills. While relationship drama was always a key factor in both shows, the real tension lay in the making and breaking of friendships. Sometimes it seemed like pals would turn on each other at the drop of the hat, and viewers were left to guess about what exactly went down. (Did we ever really find out what turned Lauren against Spencer and Heidi so quickly?) Of course, as the stars got older and left the reality-TV cameras behind, they have gotten more relaxed about their past friendships and all the drama surrounding the shows. Keep reading to find out who is really still on speaking terms, and don't forget to catch up on everything that both casts are up to [2] and the life lessons we took away from the shows [3].
Source: Getty / Jamie McCarthy [4]; Front Page Image Source: MTV [5]
Lauren Conrad and Lo Bosworth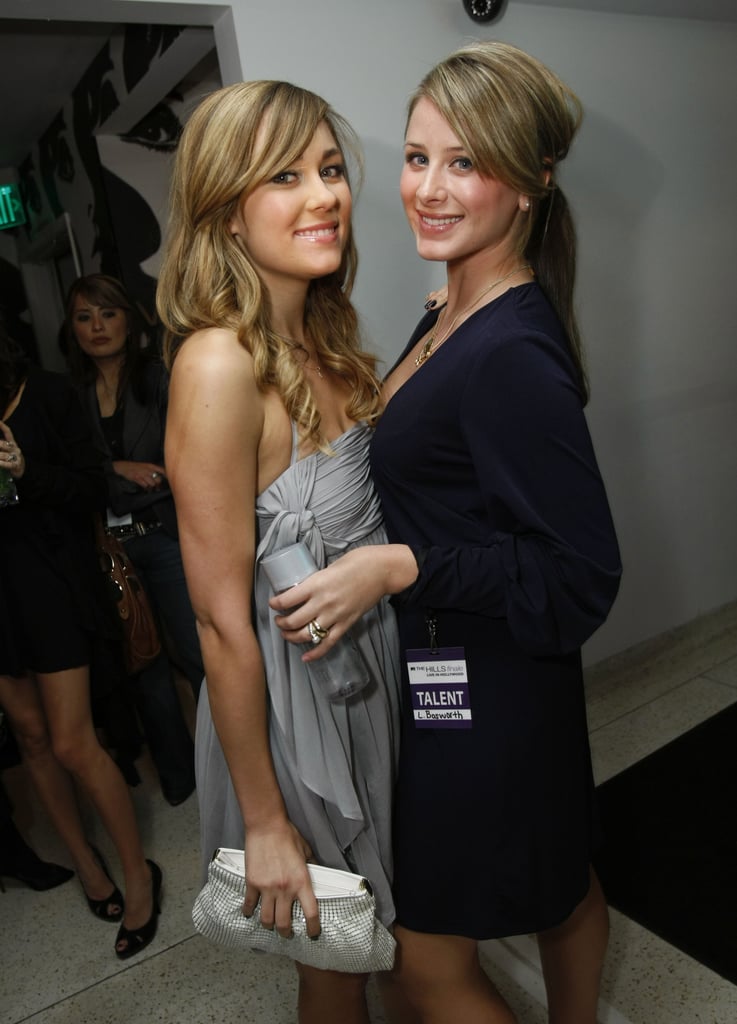 Status: Still friends. I mean, did you really think these two would ever drift apart? Lauren and Lo are still on good terms, and Lo was on hand for Lauren's bachelorette party [6] in Cabo back in June.
Lauren Conrad and Whitney Port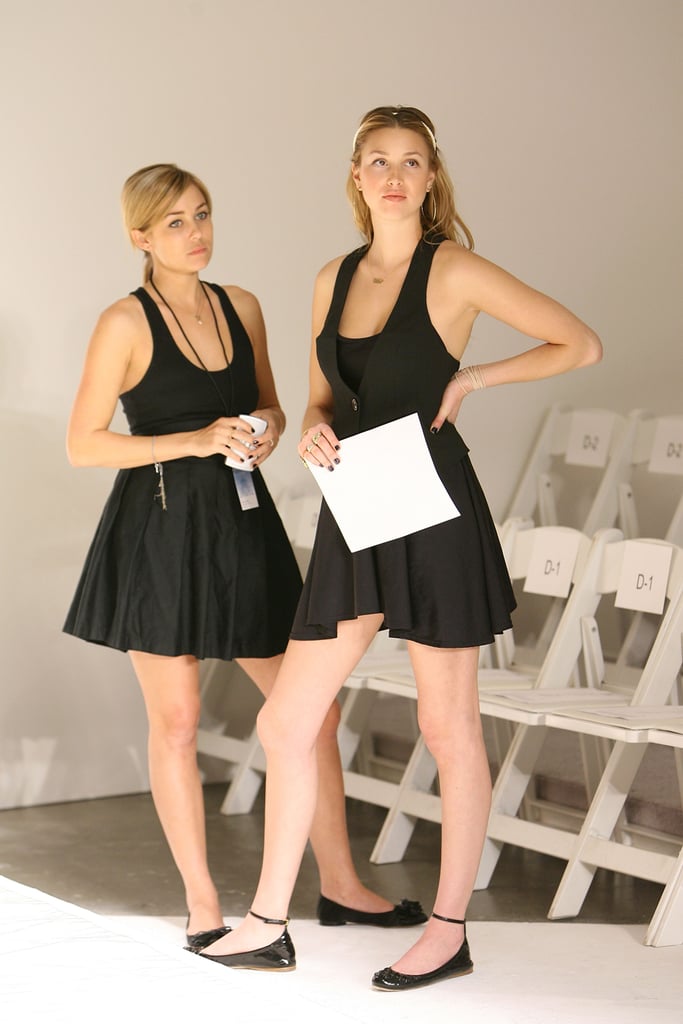 Status: Still on good terms. Lauren and Whitney bonded when they both worked as interns at Teen Vogue together on The Hills. The two might not be on the same friend status that they once were, but they are in regular contact, according to Whitney. Back in November 2013, she revealed that she is still in regular contact with Lauren [7] and, when they got engaged at the same time, said that they will be "old married ladies together."
Lauren Conrad and Audrina Patridge
Status: Drifted apart. Audrina has confirmed that she and Lauren had gone their "separate ways" [8] after LC left The Hills. In October 2013, she admitted that she hasn't "seen Lauren in years" [9] and that she has never met Lauren's fiancé, William Tell, so don't expect to see her at the wedding [10].
Kristin Cavallari and Stephen Colletti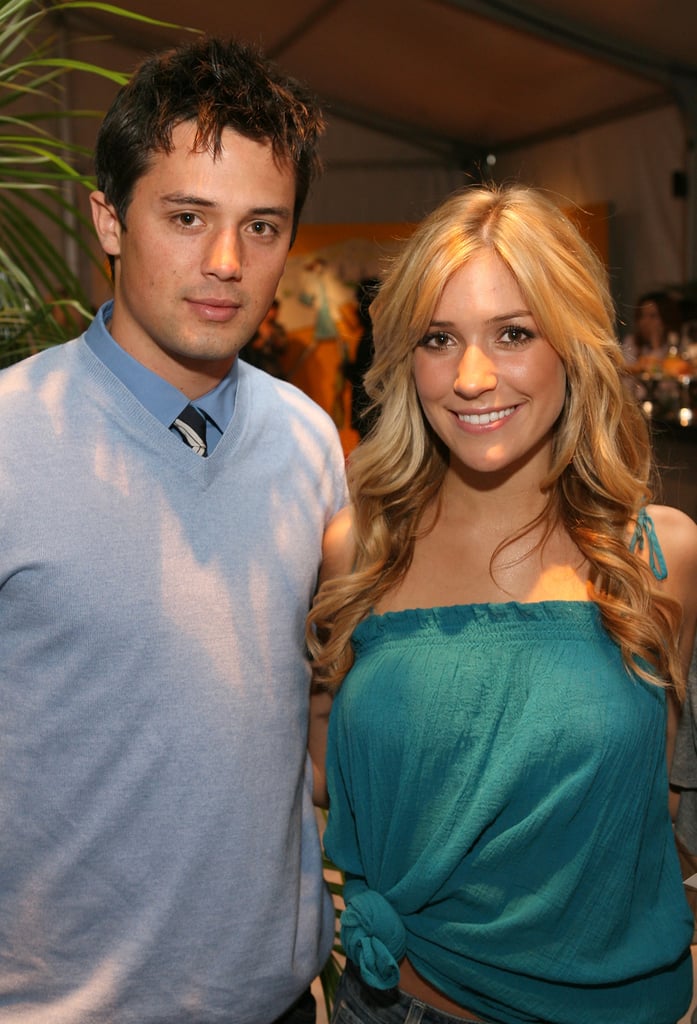 Status: Still friends. Kristin and Stephen's relationship may have been the source of a lot of drama on Laguna Beach, but the two have moved past their high school fling. In May 2011, Kristin revealed that she was planning on inviting Stephen to her wedding [11] (although it isn't clear if he actually attended the 2013 nuptials [12]), which definitely points to their being on good terms. In March 2012, Stephen also said that Kristin was one of his friends [13] but that they "just don't see each other a lot."
Stephen Colletti and Trey Phillips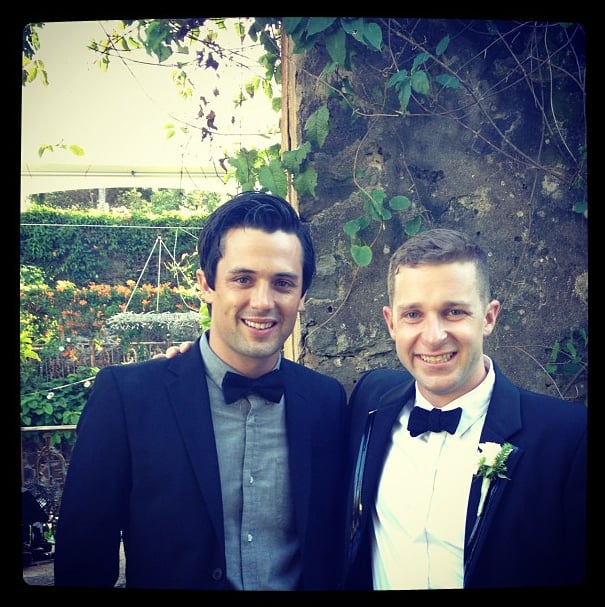 Status: Still friends. According to both Stephen's and Trey's Instagram feeds, the two high school buddies have remained close [14], despite living on opposite coasts. Trey is also still on great terms with Polster and Dieter.
Source: Instagram user treyphillips [15]
Lauren Conrad and Trey Phillips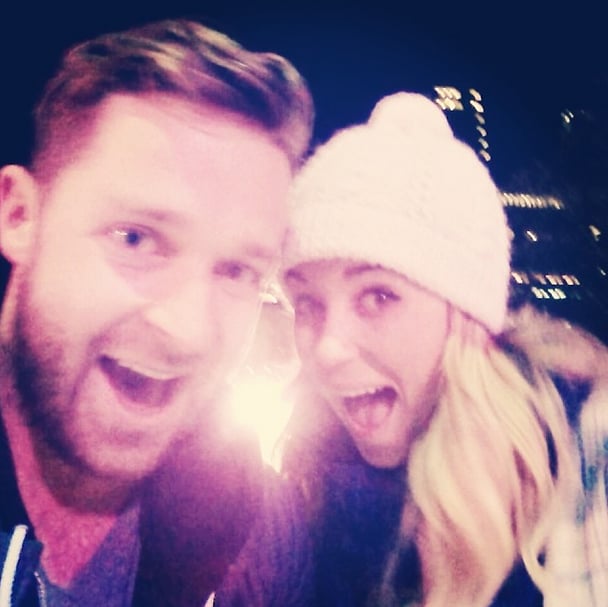 Status: Still friends. Lauren and Trey may live on opposite sides of the country now (Lauren is based in LA, Trey is in NYC), but they still manage to find time to hang out. In December 2013, Lauren shared a cute photo of herself going ice skating with Trey [16], calling it their "annual ice skating" trip.
Source: Instagram user laurenconrad [17]
Lauren Conrad and Stephen Colletti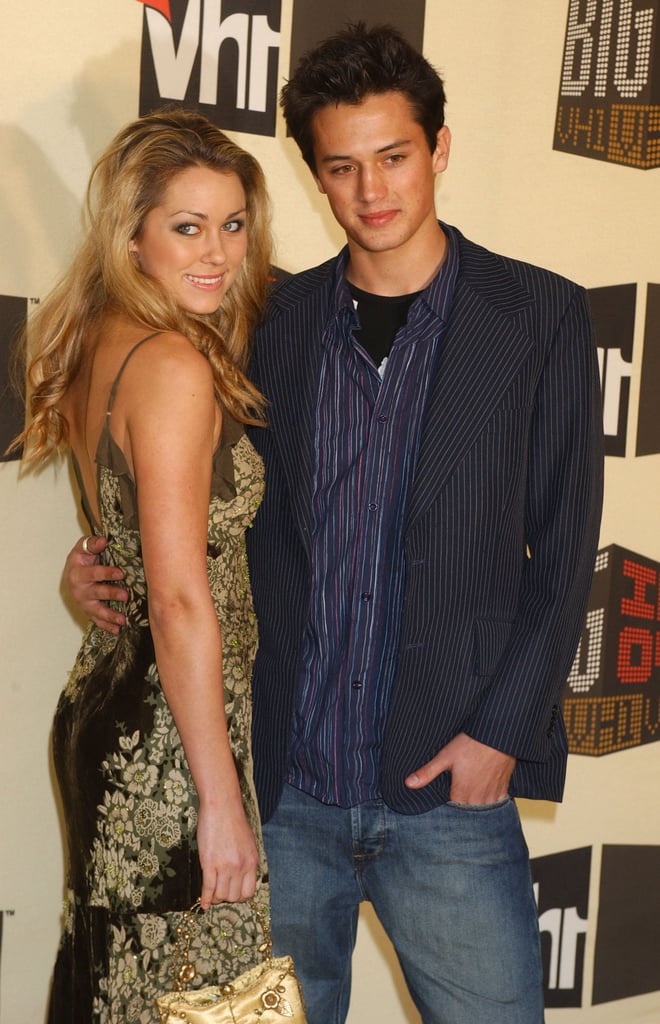 Status: Unclear. Back in high school, Lauren and Stephen saw their friendship bloom into romance, but they remained on good terms after the love fizzled out following graduation. Neither Lauren nor Stephen has talked about their friendship in recent years, but seeing as how both of them are still close to Trey, it wouldn't be surprising if they were still on OK terms. Besides, they are both following each other on Twitter, so that's always a good sign.
Audrina Patridge and Heidi Montag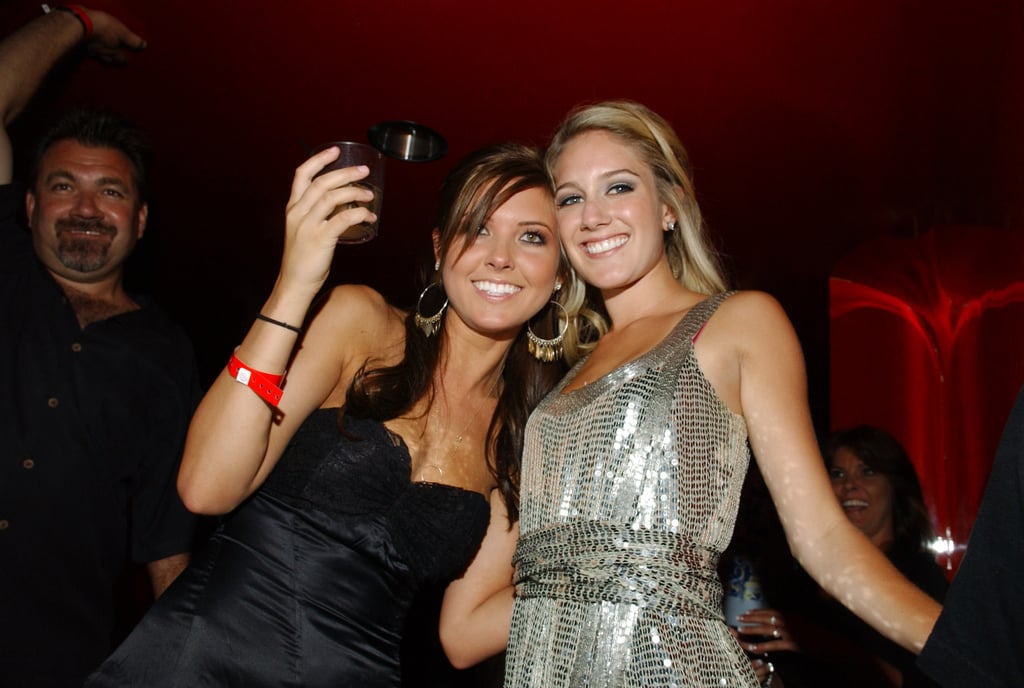 Status: On OK terms. Audrina Patridge [18] recently said that she drifted apart from her Hills costars [19] but that she still talks to Heidi and onetime rival Kristin "every now and then."
Lauren Conrad and Heidi Montag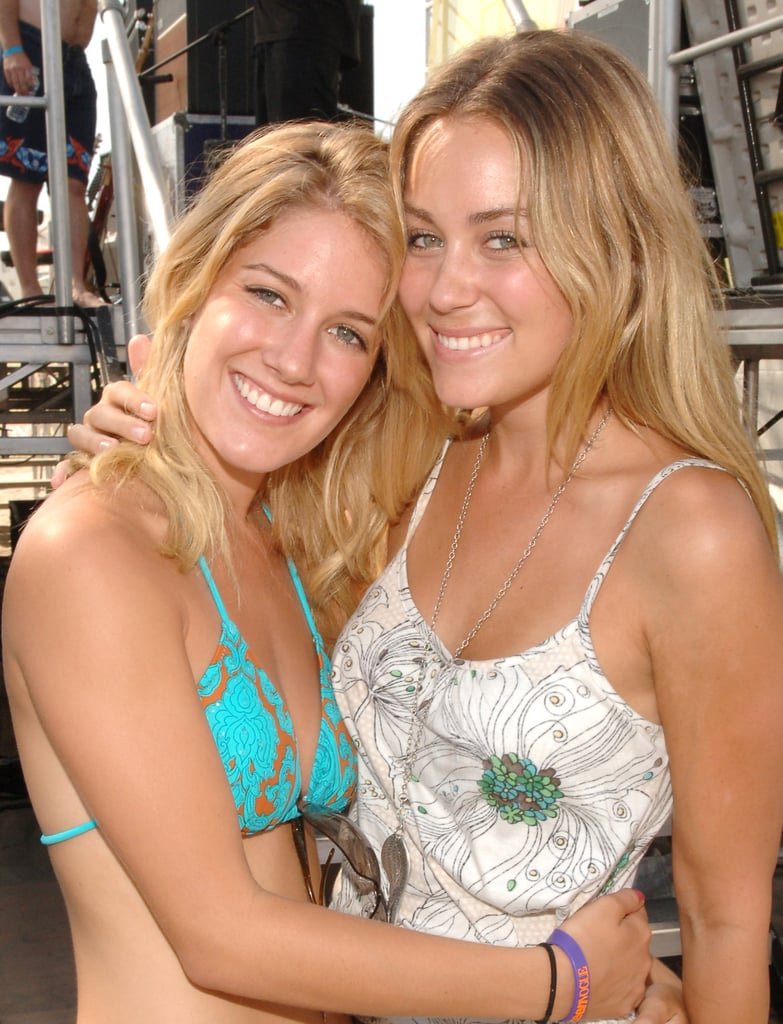 Status: On OK terms. According to Heidi, she and Spencer Pratt [20] have made amends with Lauren for their treatment of her during the show. "I've talked to [Lauren] a few times on the phone, and we've caught up," Heidi said in December 2013 [21]. "She's been really sweet. The last time we talked was like a year ago. I lost her number, so I haven't been able to call her [recently]. I told her I got really caught up and I was sorry about how things happened. I told her I miss her, and she told me she'd always be there for me." However, Heidi admits that they probably will not return to being "friends" but that they have a special understanding.