Lea Michele [1] debuted her music video for "Cannonball" on Thursday, and it was filled with dusty rooms and disco lights. Seriously. After the single was released [2] over a month ago, we waited with anxious anticipation for the release of the video, and it's finally here! Sure, the song bears a closeness in name to "Wrecking Ball," but the resemblance stops there. Lea opted out of the nude cannonball riding but opted in to plenty of sexy moments.
In short, the video was a lot of this: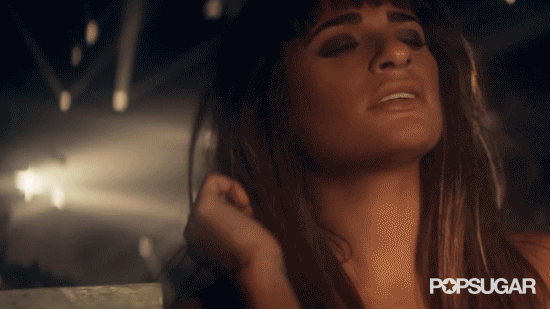 With a little bit of this: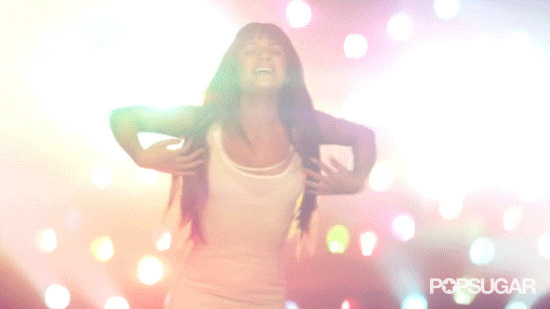 Still want to watch the video anyway? Check it out below!