Learn How to Paint Sun-Kissed Highlights at Home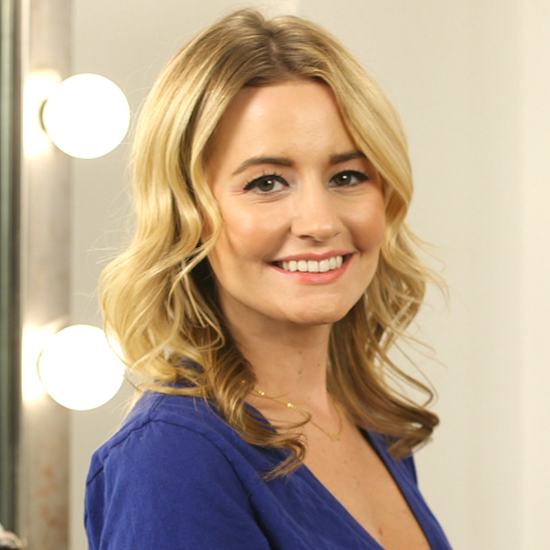 Balayage highlights are a beautiful, natural looking take on hair color (thanks to the French). Better yet, the technique is easy to try at home. Check out the steps necessary for channeling your inner colorist, and impress your friends with your DIY efforts. Sun-kissed, buttery-blond strands await you.
View Transcript »
Transcript
If you want natural-looking highlights that don't look like you spent hours at the salon, the Balayage technique is the way to go. It looks completely effortless, like you spent a few hours at the beach and I'm going to show you how to get this look at home. Balayage is a French technique made famous people like Sarah Jessica Parker and Gisele Bundchen. It's a lot less detailed than hair foils, which is why it's super easy to do at home. Start with day old hair because it's easier to work with and the natural oils will help to protect your scalp. Also be sure to brush through your hair because it's harder to paint tangled strands. Before you apply anything decide where you want to color your hair. I recommend taking some places that the sun would naturally hit, so get some strands closer to your face, to frame it and then of course back towards the crown. Now, I already colored this side of my hair so we're going to focus on this side. Don't match up your highlights on either side of your part. You want this look to be natural, so key is picking a variety of areas and painting at different widths. So put on your gloves, protect your hands. I'm using bleach so you wanna make sure that they're nice and covered. And then, I'm gonna tie my hair back so I don't get any loose strands of hair. Read the instructions to see how long to leave on your bleach or your color, because you can really damage your hair if you don't lock Ziploc. Mix your color or your bleach with the developer, according to the instructions included. Now these products can stop working over time, so to get the most out of them, only mix it before you're about to apply it to your hair. And, don't bleach hair that's already been bleached, or you could fry it off. Take your paddle, place your strand of hair on top of it and paint it. Now I'm using a tint brush, but a good tip is to use a disposable mascara wand. This will evenly distribute the color or the bleach depending on what you're using. And I want to get to root, but it doesn't have to be perfect. Just make sure that you coat the entire strand of hair. But, make sure that it doesn't get soggy or it could bleed other strand of hair that you're not highlighting. Also, for a natural look, take smaller sections of hair when you're painting. To hold the hair in place while it's developing, take a strip of cotton the entire length of the strand of hair that you're painting and place it underneath. After you've put in your cotton this is when you really need to watch the clock, because it's when your bleach or your color will be processing. Then you'll need to wash it. I recommend using Clairol Shimmering Lights collection because it's great for color treated hair. Blow dry your hair and voila, you have pretty, painted-on highlights. If you use color on your hair, wait a day in-between washes so that the color will set and stay vibrant longer. But if you use bleach, you can wash immediately and the color won't fade. It really is that simple to touch up your color at home, and get a great summer look. I'm Kirbie and thanks for watching BellaSugar TV.