Lemon Parmesan Crusted Tilapia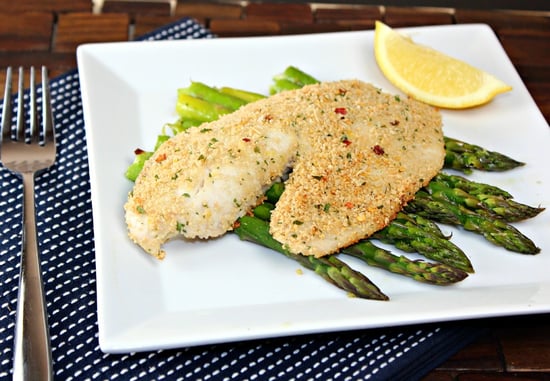 I love tilapia! It's plentiful, low in mercury, safely farmed and relatively easy to find, especially frozen. It's also generally cheaper than other types of fish (salmon, swordfish) and can be quickly and easily turned into a delicious dinner.
I was feeling like fish after a decadent weekend, so I decided to dress up some tilapia filets we picked up. I combined two strong flavors, lemon and parmesan, with some whole wheat breadcrumbs for a light and healthy topping for the fish. Start to finish this recipe takes about 15-20 minutes total, making it a great weeknight dinner option.
Get the full recipe at: Gen Y Foodie
Ingredients:
1lb tilapia filets, rinsed and patted dry
1/2 cup whole wheat panko
2 tbsp lemon zest (approx 1/2 a medium sized lemon)
1 tbsp dried parsley
1/4 cup grated parmesan cheese
1 tsp red pepper flakes
salt and pepper
lemon wedges