Lena Dunham Kissing Adam Driver on Girls Season 3 Set
Spoiler Alert! Lena and Adam Reignite Their Girls Love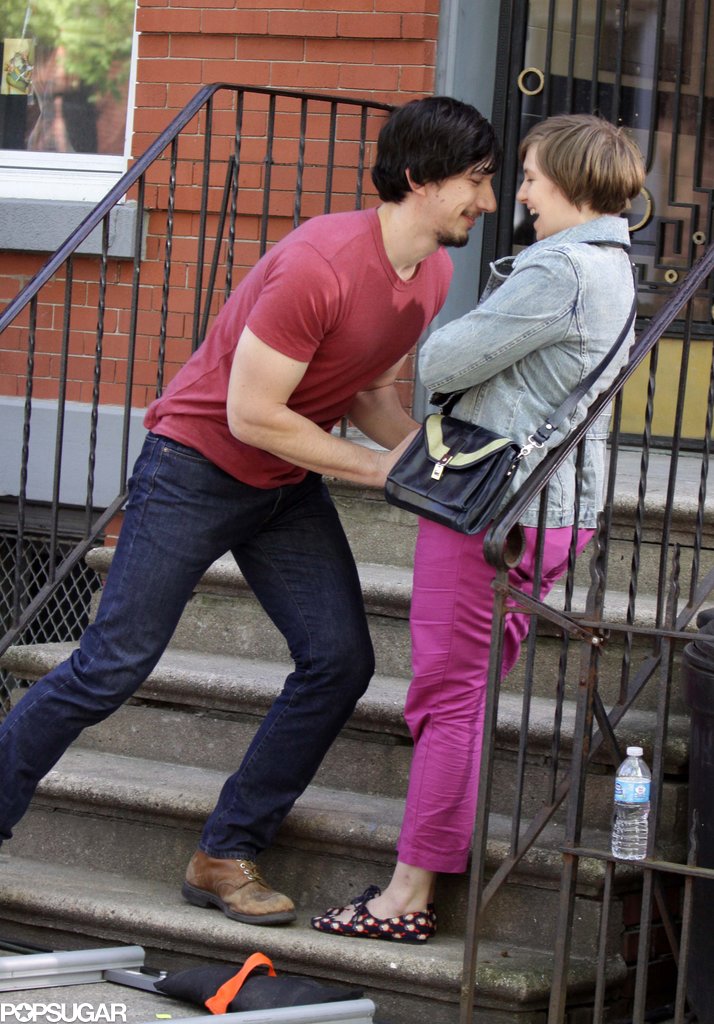 What's Your Reaction?
0
0
0
0
0
0
1
Spoiler Alert! Lena and Adam Reignite Their Girls Love
Lena Dunham got cozy with her costar Adam Driver while they filmed a scene for the third season of Girls in NYC. Adam tickled Lena and she returned the love by pecking him on the cheek after they also showed PDA on set during filming last week in Brooklyn. The other Girls cast members have been hard at work on the new season as well. Lena shot scenes with Allison Williams last week while wearing colorful frocks and a "birthday b*tch" hat, perhaps a nod to a special celebration in an upcoming episode.
In addition to working on the series, Lena's been busy mixing in with New York's glittering party scene, attending the Time 100 Gala last week and presenting at the 2013 Actors Fund's annual gala on Monday. She's also apparently searching for a new home and checked out a $4.45 million penthouse in Brooklyn over the weekend.
Latest