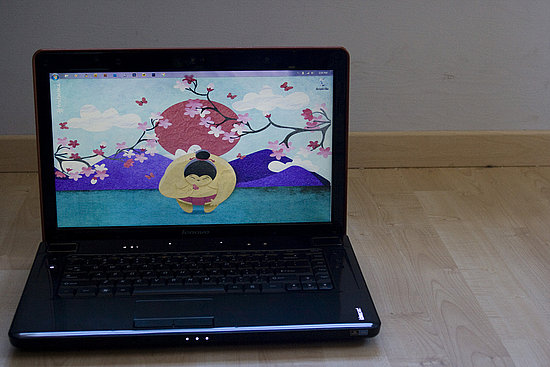 In January, I ordered a new computer! After a lot of research on computers (I looked at Dells, HPs, Toshibas, Asus, and more) and there were only a few that fit my needs. I needed a fairly inexpensive computer to replace my Sony, but I needed a good computer as well. Around 1,000 dollars (which I realize isn't inexpensive for a laptop, but for what I needed...) I wanted a nice processor at 2.4 GhZ or above, at the least a 512 MB graphics card, at the least a 320 GB HD, and I didn't want it to look really ugly.
At first, Lenovo wasn't even in the picture. Then I found this computer....
While *my* exact model isn't available there, what I got was from buy.com and IT'S CHEAPER THAN LENOVO'S SITE!
I love this computer - it is really nice looking, light, portable, and fun.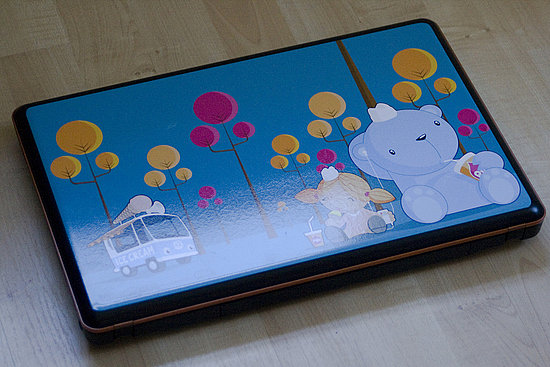 Pros:
-- The keyboard is a nice size. It feels nice, and types well.
-- The LED lights look sweet - and the little ideapad logo is really neat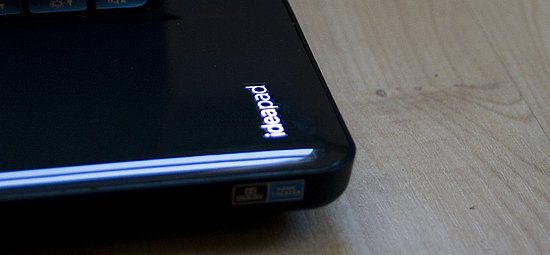 -- The sound on this thing is nice - it has a subwoofer - which is noticable when tested against my fiancee's MacBook Pro that is broken and basically plays sound far too loud.
-- The screen is bright and easy to read
-- The computer can run, illustrator, photoshop, world of warcraft and google chrome with no slow down.
-- Great at running any application or game with the processor
-- The graphics card helps with games - my games look excellent
-- Lots of storage - 500 GB I've only used maybe 200 GB , a good portion of that photos.
-- Windows 7 is great. I have little to no problems with it.
-- The computer is light and is carried easily in a backpack (I'm 5'2")
-- I love the orange accents
-- HDMI port yes!
-- Not a loud fan. I heard others complain about this but I don't see it at all. Not when I have an airplane launching in the MacBook Pro that always sits next to me.
Neutral (But more good than bad)
-- It doesn't get hot - if it does it's only on the left side and the fan really kicks in to push the air out.
-- The slide bar nav is a cool idea, but I never use it. I set it up, but I just use that taskbar.
Cons:
-- Why is there a key to basically erase your harddrive? I immediately disabled that.
-- You have to spend about an hour deleting stupid software in the beginning - which takes a bit because some of it you might end up needing.... (Like drivers for the camera)
-- Trackpad is a bit funky - I have the Razer Orochi bluetooth mouse and rarely use the trackpad
-- Only 2 USB ports - never been a problem but may be for some
- Pretty awful battery life, but I always plug in. Get a bigger battery if you need this to last more than 2 hours.
-- I hate where the power button is. How I use my laptop, I have accidentally pressed it in the middle of the game when moving about 3 times and shut the computer off and lost my game - no!
Overall, this is one of my favorite laptops. It is built well, looks nice, and runs like a dream. Mostly, it runs like a dream. The cons don't really bother me - nothing is falling apart, etc etc.
This is a great computer for 999. You can't beat a core i7 processor for that price!
The sticker on the cover is from schtickers.com and the image on the sticker and the backround is from pixelgirlpresents.com (search pilk) -- I'll write a review on schtickers too sometime!
I like this a lot -- better than any other computer I have had:
These are other computers I owned in order that I liked them:
Apple tangerine iBook
Sony Vaio FW
Apple iBook G4
Apple MacBook Pro