Leonardo DiCaprio [1] took center stage at the Golden Globes in LA on Sunday night, winning the award for best actor, musical or comedy, for The Wolf of Wall Street. In his acceptance speech, Leo told several people, including his parents, how thankful he is for their support. Shortly after his big win, Leo returned to the stage to present Cate Blanchett [2] her award for best actress, drama, following a hilarious introduction by Tina Fey [3].
The actor looked dapper when he hit the red carpet, chatting up fellow nominee Oscar Isaac from Inside Llewyn Davis. That wasn't Leo's only famous run-in — he got friendly with Kerry Washington, Emma Thompson [4] and more throughout the night, including at the Weinstein Company afterparty, where he met up with Christoph Waltz and Bradley. While Sunday was all about the Globes, Leo will find out on Thursday if he can add an Oscar nomination to his impressive résumé as the Academy Awards will announce their top picks for movies. Leo has been nominated for an Oscar three times but has yet to take home the trophy. He previously won a Golden Globe in 2005 for The Aviator.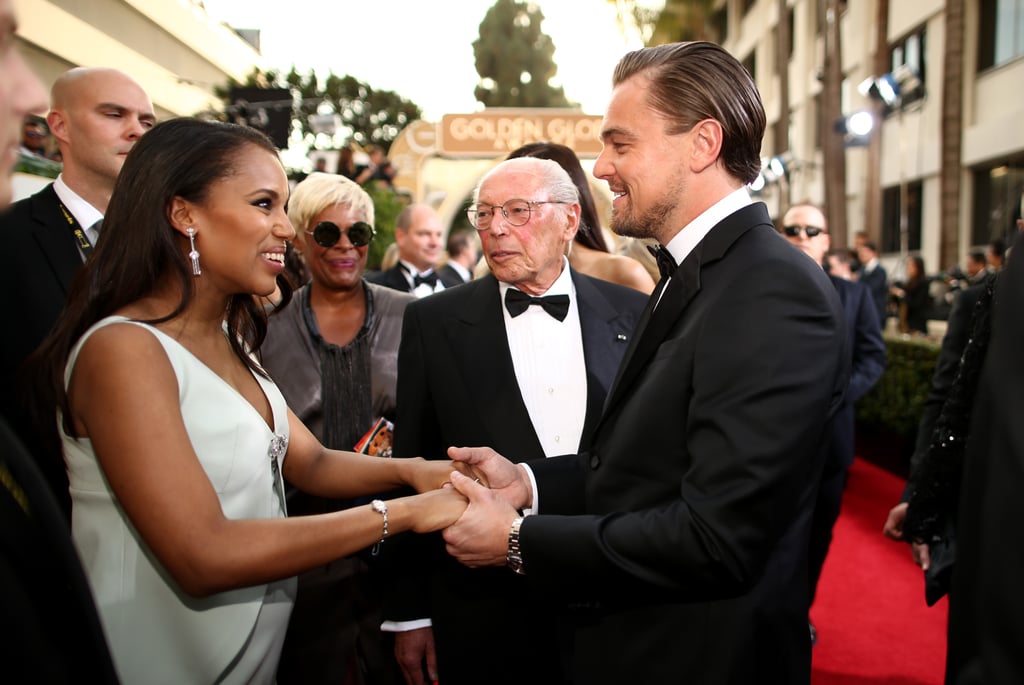 Leo chatted up Kerry Washington on the carpet.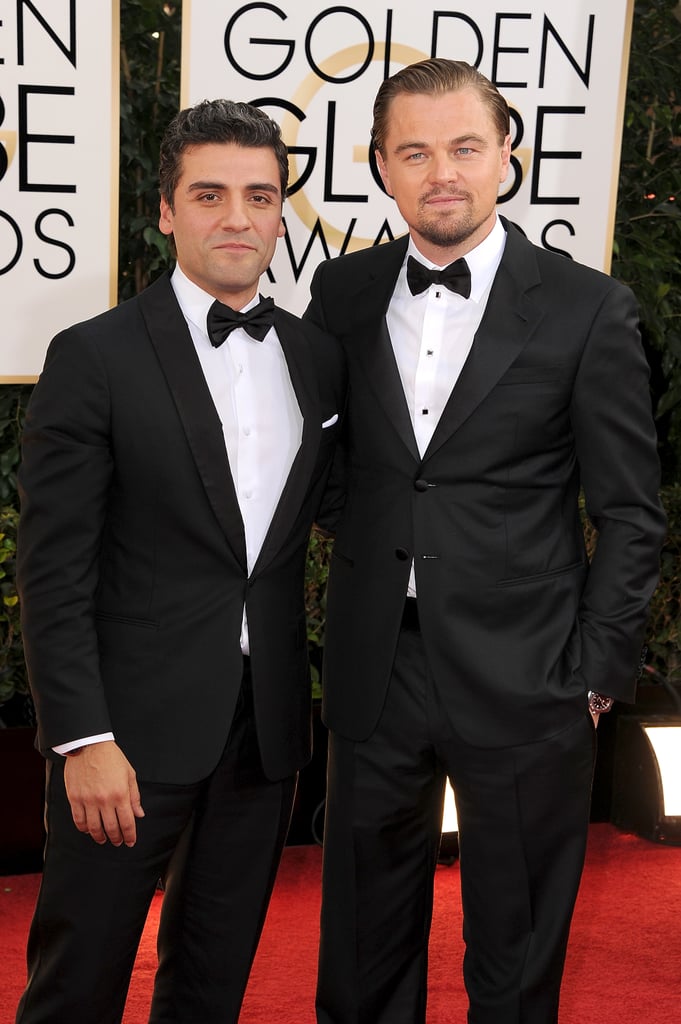 Leo and fellow best actor nominee Oscar Isaac were friendly enough for a photo.
He and Bradley got together at the Weinstein Company party with their moms.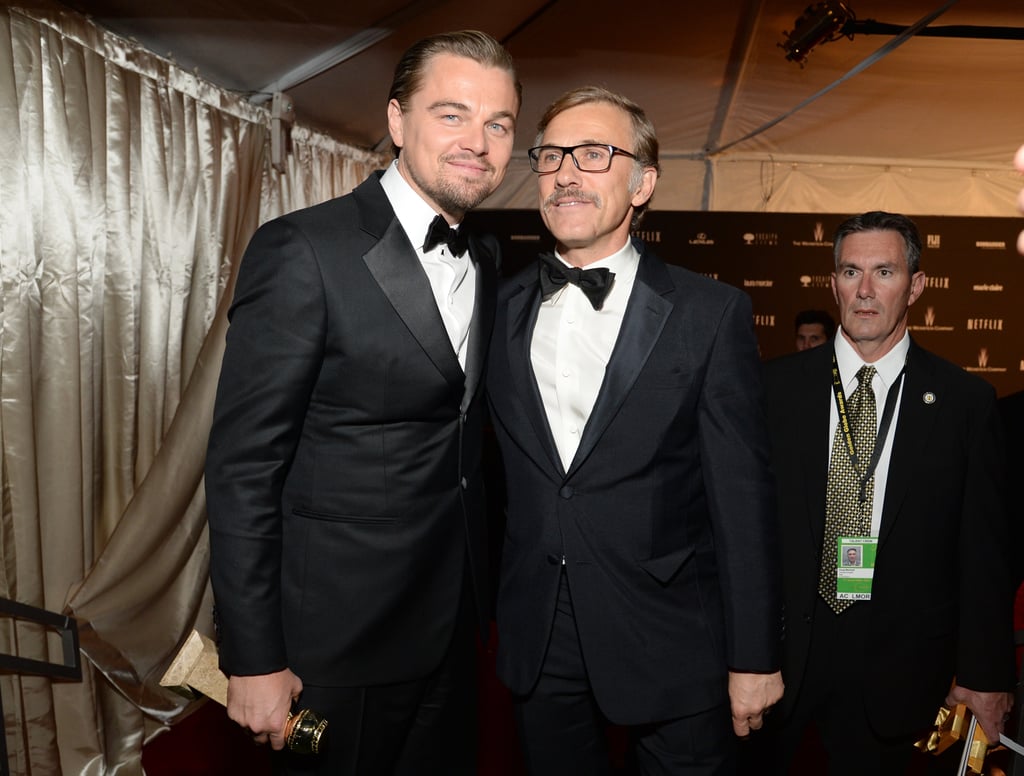 Leo and Christoph Waltz matched up in their bow ties at the Weinstein bash.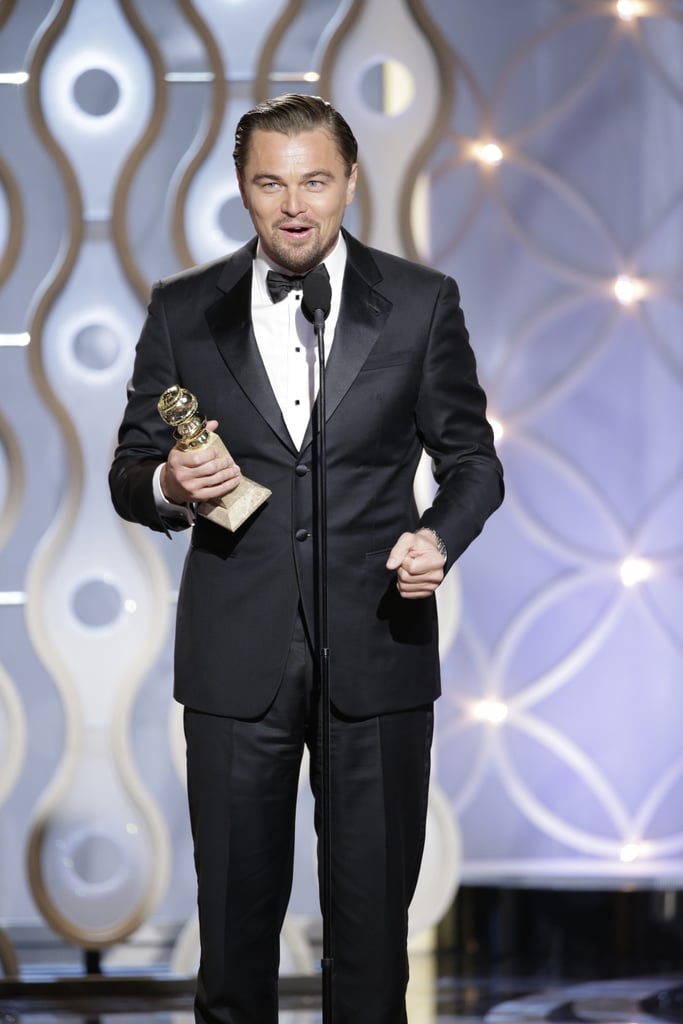 Leo took the stage to accept his best actor statue.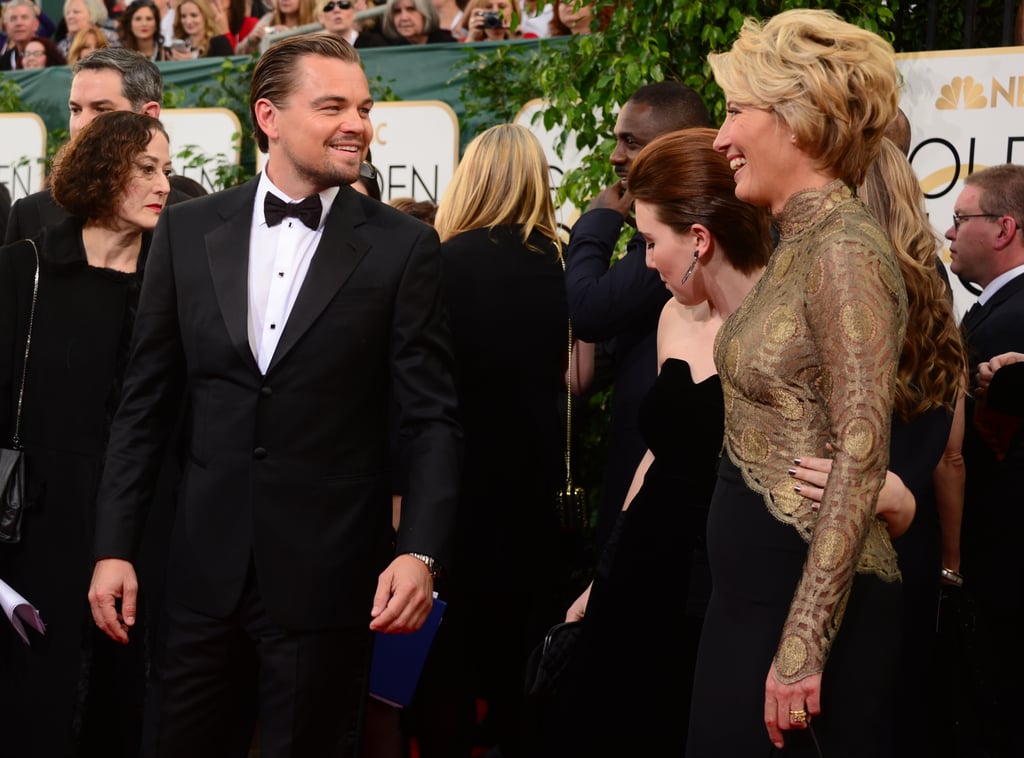 Leo said hi to Emma Thompson [5] and her daughter on the carpet.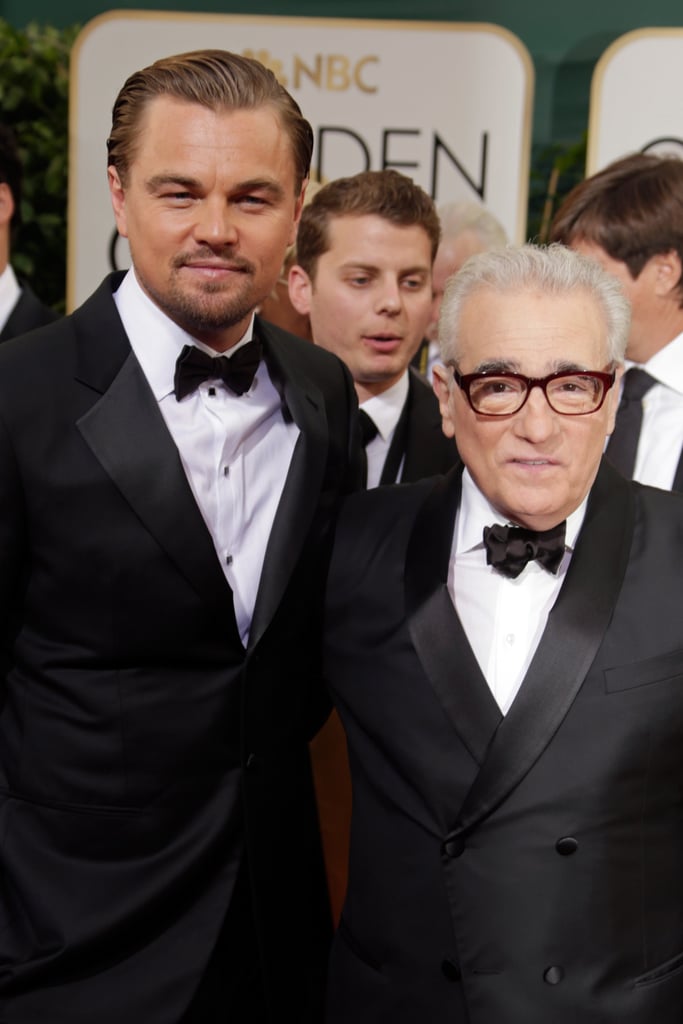 He hung out with director Martin Scorcese.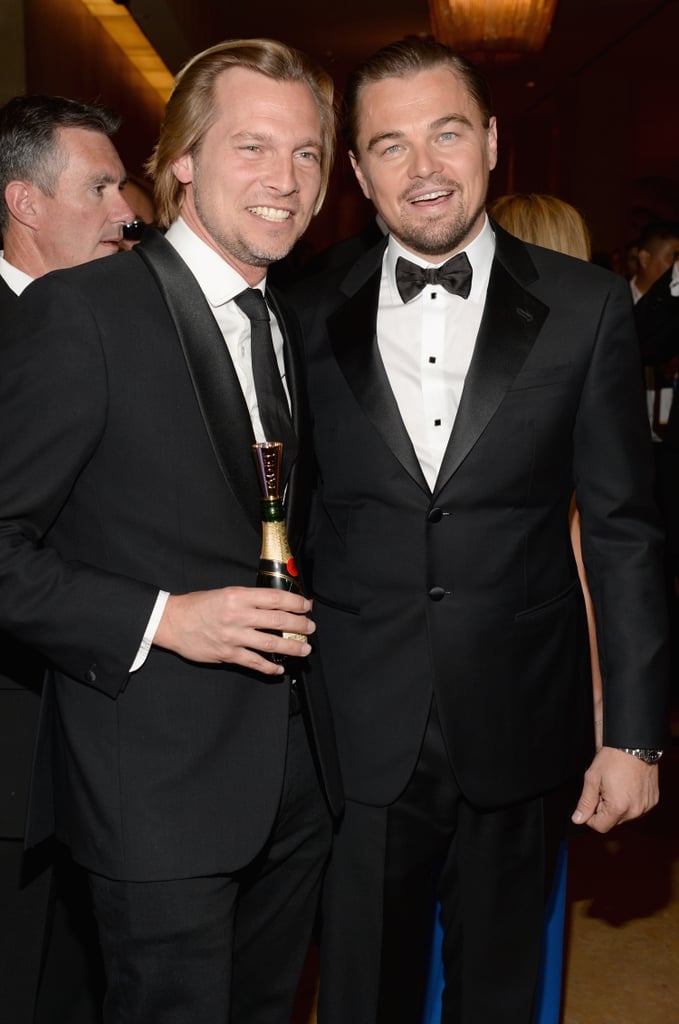 Leo and Moet & Chandon VP Ludovic du Plessis grabbed a drink together.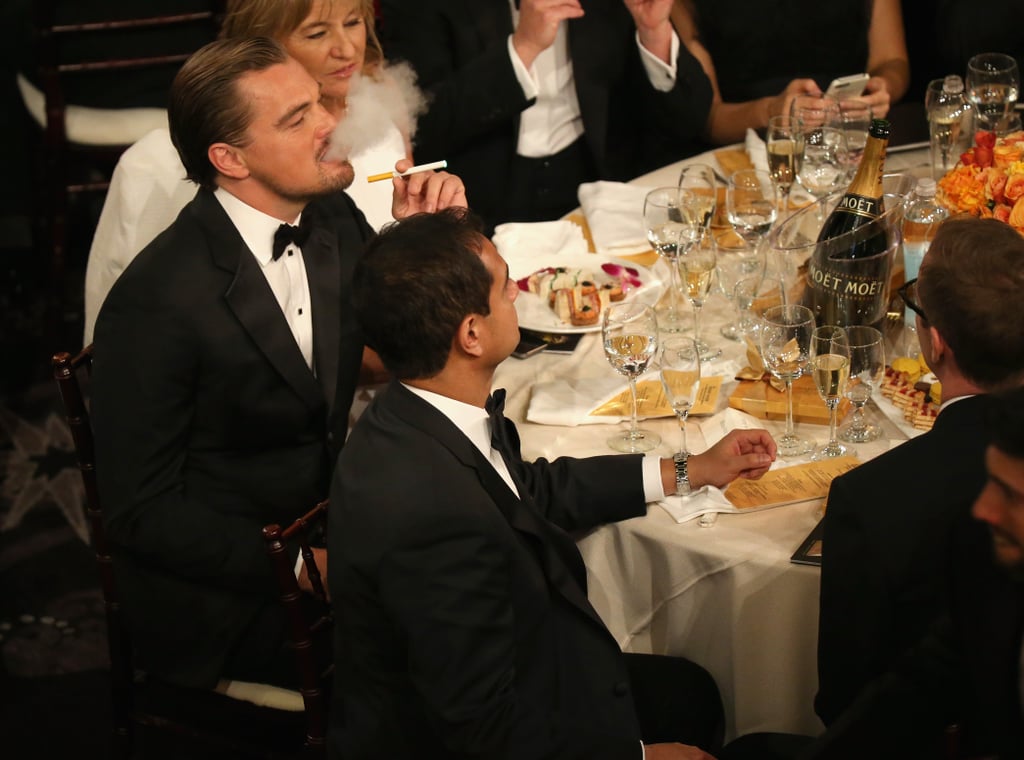 Leo lit up an electronic cigarette at his table, where he sat with the rest of his The Wolf of Wall Street cast.
Source: Christopher Polk/NBC/NBCU Photo Bank/NBC [6]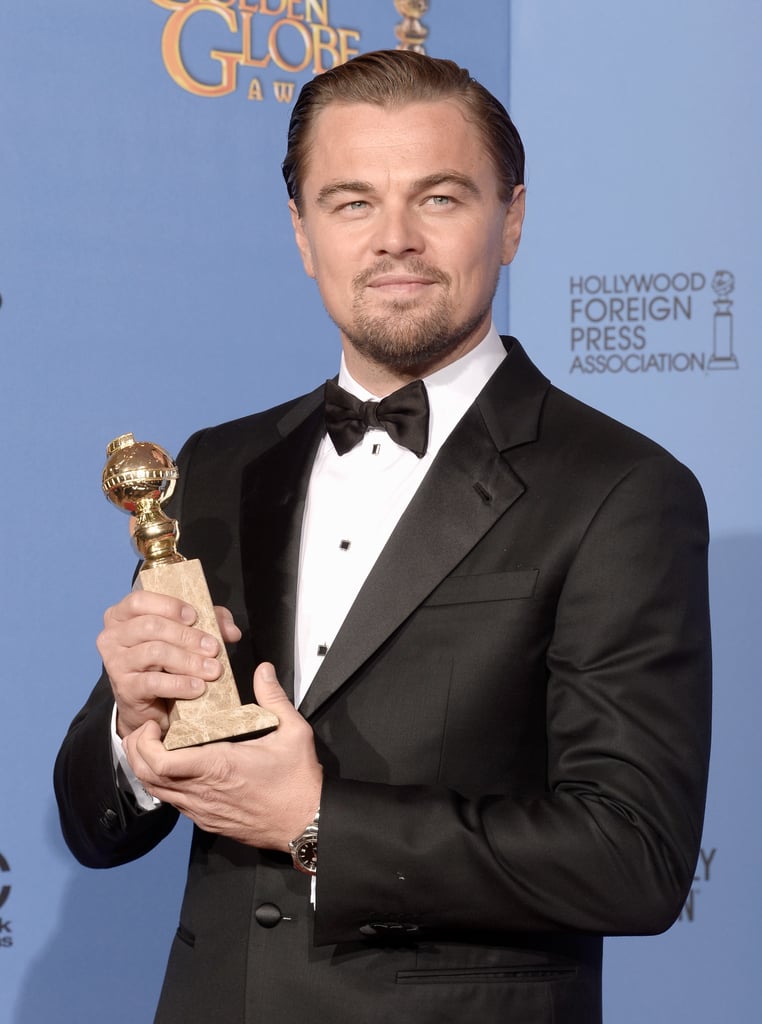 Leo showed off his statue in the press room.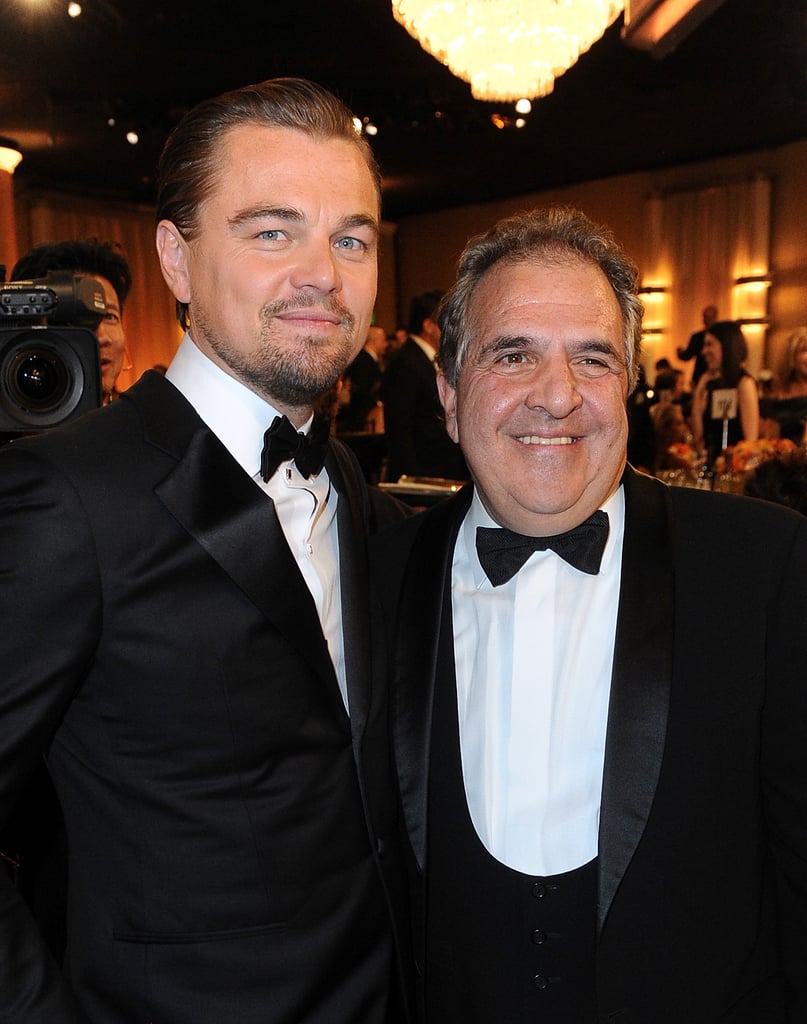 He and Fox executive Jim Gianopulos smiled in their tuxes.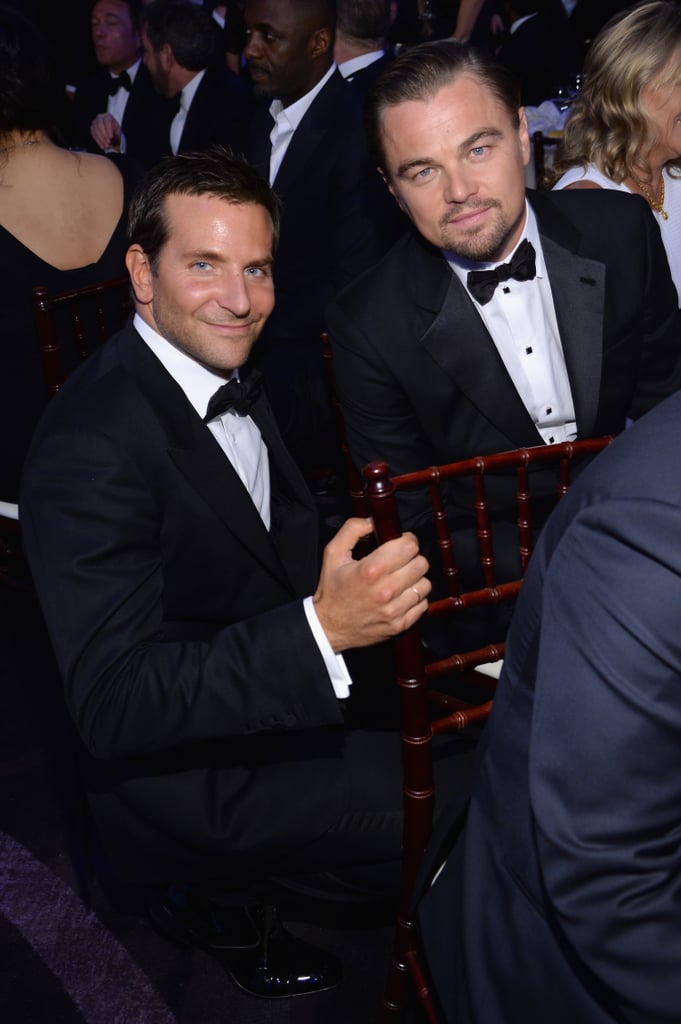 Bradley Cooper [7] got down on Leo's level inside the show.
Source: Larry Busacca/NBC/NBCU Photo Bank/NBC [8]