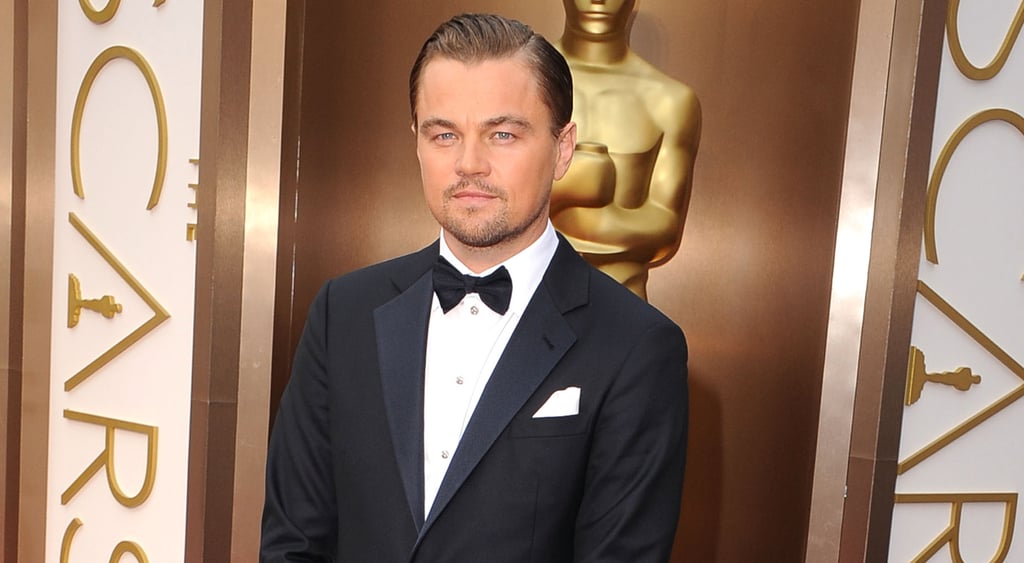 Source: Getty / Steve Granitz [1]
Leonardo DiCaprio didn't want to be filmed for Keeping Up With the Kardashians [2]. When he was at the same night club as Bruce and Brody Jenner, he "waited until they were done" before hanging out with his friends inside.
Justin Bieber apologized after his second offensive n-word video surfaced [3], in which he turns his song "One Less Lonely Girl" into "One Less Lonely N-Word" and jokes about joining the Ku Klux Klan. After explaining how he needs to take responsibilities for his mistakes, he said, "At the end of the day I just need to step up and own what I did."
Gwyneth Paltrow spoke out about negativity [4] again. She thinks it changes the structure of water.
Katy Perry opened up about her exes [5], talking about "going through all this sh*t" with ex-husband Russell Brand and the potential of getting back together with John Mayer. According to Katy, there's "no bad blood," but she's sure there will be "inspired songs" about John.
It's Rihanna vs. Family Guy's Peter Griffin in her sheer dress [6]. Who wins this faceoff?
He gets it! pic.twitter.com/bWLbcFw32B [7]

— Rihanna (@rihanna) June 4, 2014 [8]
Pharrell Williams caused controversy after posing in a Native American head dress [9] on the cover of Elle UK. He apologized, saying, "I respect and honor every kind of race, background and culture. I am genuinely sorry."
The CMT Awards were last night. See all the action from the red carpet [10] and Miranda Lambert and Carrie Underwood on stage [11].
Beauty and the Beast will be the next live-action Disney movie [12]! Bill Condon, who directed Dreamgirls, is set to direct.
This is what it looks like when President Barack Obama works out [13]. Leaked footage of him at a gym in Poland shows him pumping some serious iron.
The Slender Man creator spoke out about his character's influence on the recent stabbing [14] of a 12-year-old girl, saying he is "deeply saddened."
A man went on a killing spree in New Brunswick, Canada, killing three police officers [15]. There is a man hunt for the shooter now, and the town's residents are urged to stay inside.
Boko Haram attacked four villages in Nigeria [16], destroying many homes and killing an undetermined amount of people.
President Obama and other G7 leaders warned Russia of further costs [17] if they continue meddling in the Ukraine, specifically Vladimir Putin. They want Vladimir to recognize the new Russian president-elect, Petro Poroshenko.
Lara Logan is reportedly back at work on 60 Minutes [18] after being suspended last Fall for an erroneous report on the attacks on a US mission in Benghazi. She will begin appearing on other CBS News broadcasts in the coming weeks.
Peter Dinklage's high school mullet [19] is a thing of beauty and needs to be seen to be believed.
Your daily dose of cute: this baby animal will definitely make you giggle.