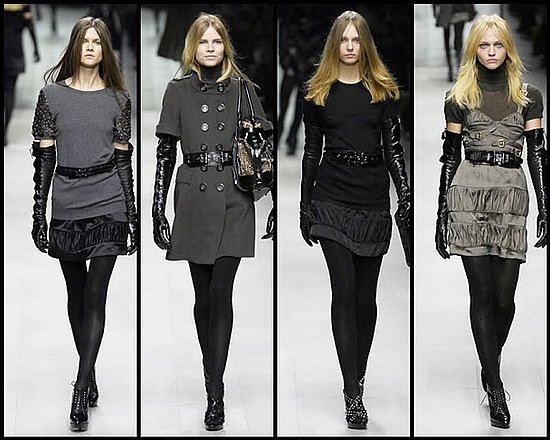 I don't know what possessed me to brave the cold and go out shopping this evening. But I was watching old black and white movies on TMC today and was really inspired by all the glamorous actresses with their long elbow length gloves. This isn't a new trend, but designers are really catching on lately. And why not? The look is both stylish and very versatile to be worn with short sleeve or 3/4 length sleeve coats. In this crazy NYC weather, regular gloves just wont do.
Urban Outfitters "Long Leather Zip Gloves", $30. Available in Whiskey and Black. At Urban Outfitters and urbanoutfitters.com: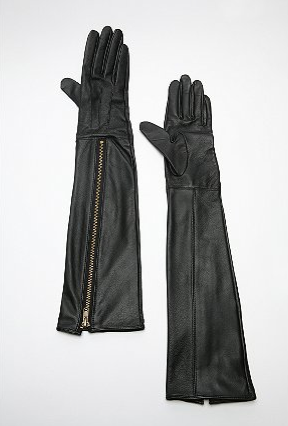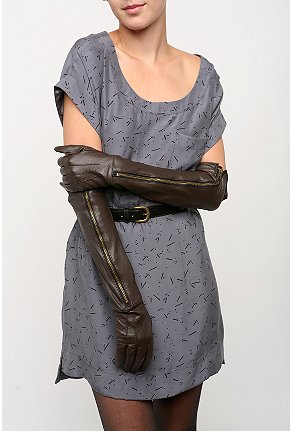 Alfani "Long Leather Gloves", $64. Available in Brown. At Macys and macys.com: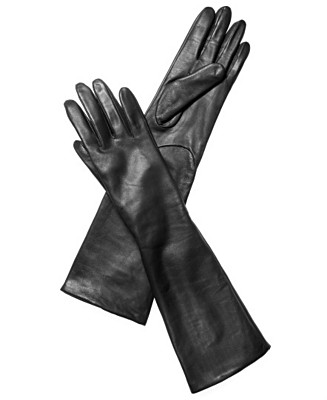 ASOS Leather Pin Stud Gloves, $47.59. Available in Black. At asos.com.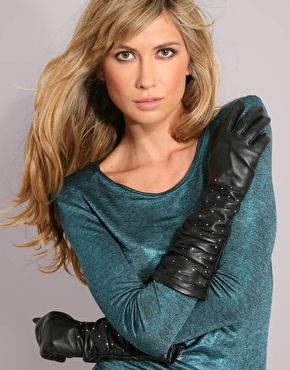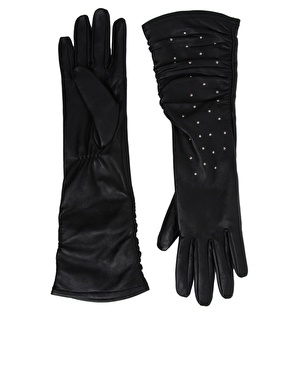 With all the variations: zippers, ruching, studs, buttons and bows- there are endless possibilities for you to channel your inner Hollywood diva.