Lorde and Taylor Swift in LA
All We Want Is to Be Best Friends With Lorde and Taylor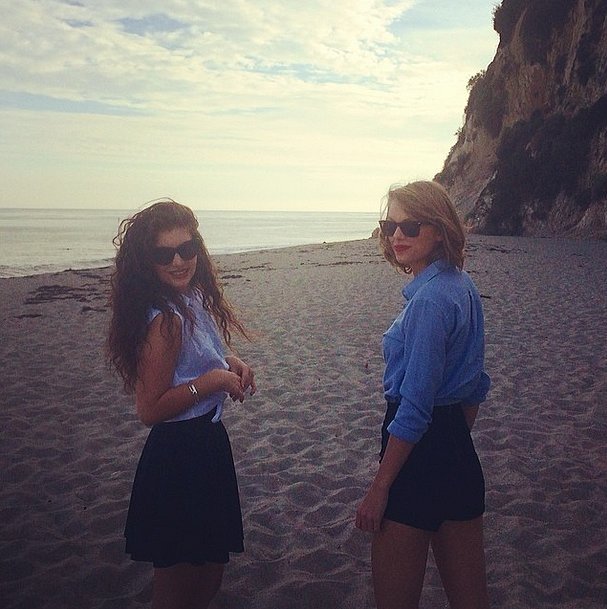 What's Your Reaction?
0
0
0
0
0
0
1
All We Want Is to Be Best Friends With Lorde and Taylor
Just in case you were wondering, Lorde and Taylor Swift are still totally best friends. The twosome met up in LA over the weekend for a fun beach trip on Saturday and a shopping excision at Free People and Rag & Bone on Sunday. The two last met up at the 2014 Grammy Awards back in January where the young musicians each performed (albeit separately), and Lorde scooped up her first two Grammy awards. Newcomer Lorde has been racking up the famous friends over the past year and had an impromptu dance party with Katy Perry and British musician Ellie Goudling after the Brit Awards last week. Oddly enough, Taylor and Lorde's friendship started after the 17-year-old singer dissed Taylor in an interview by calling her too perfect. However, Taylor didn't let the diss get to her (Lorde immediately apologized afterwards) and the two have been friends ever since — check out a history of Lorde and Taylor's friendship while we watch these two talented young women take over the music world.
Source: Instagram user taylorswift
Latest