Loving Combat Boots!
Loving Combat Boots!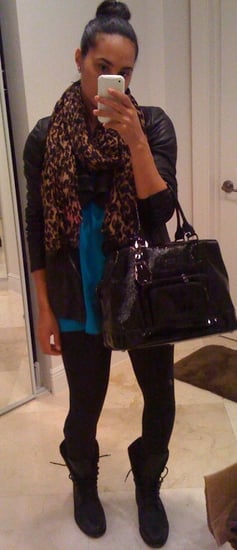 Geren Ford turquoise tank; Rick Owens leather jacket; Elizabeth and James leggings; Cole Rood Haan men's boots; Louis Vuitton scarf; Longchamp Legende bag **I love the new updated combat boots trend. I couldn't wait to try it, so I bought these awesome boots at Cole Haan which are actually part of the Cole Rood & Haan capsule collection. They're actually men's boots.
Report This Photo