Luna Bar flavors
What's your favorite Luna Bar flavor?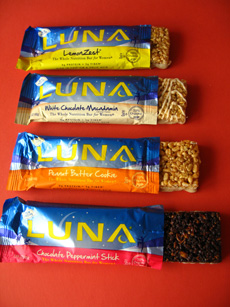 I myself am crazy about these packaged goodies.
I eat them for breakfast, as a snack, and even dessert. Not all three in a day
of course, but you get the picture.
With 16 flavors to choose from, they never get old. I haven't tried all 16 yet, but I am curious to know what the favorite flavor is among all of you.
With that said,
What is YOUR favorite Luna Bar flavor?
If you haven't had the pleasure, which would you most like to try?