Everyone's on their own path to success, even celebrities. There are plenty of stars who got a late start [1] at their careers, but some strike gold as teenagers, or even younger. What's more, it can be fascinating to see the effects of being in the spotlight at such a young age. We've already looked at what 20 starlets were doing at age 20 [2], and now it's time for the guys. What were they doing at that age? And how did they feel about their fame? We did some digging, trying to gain perspective and context for today's new generation of Hollywood royalty. Read on to find out what 20 of today's most famous male stars were doing the year they turned 20.
Channing Tatum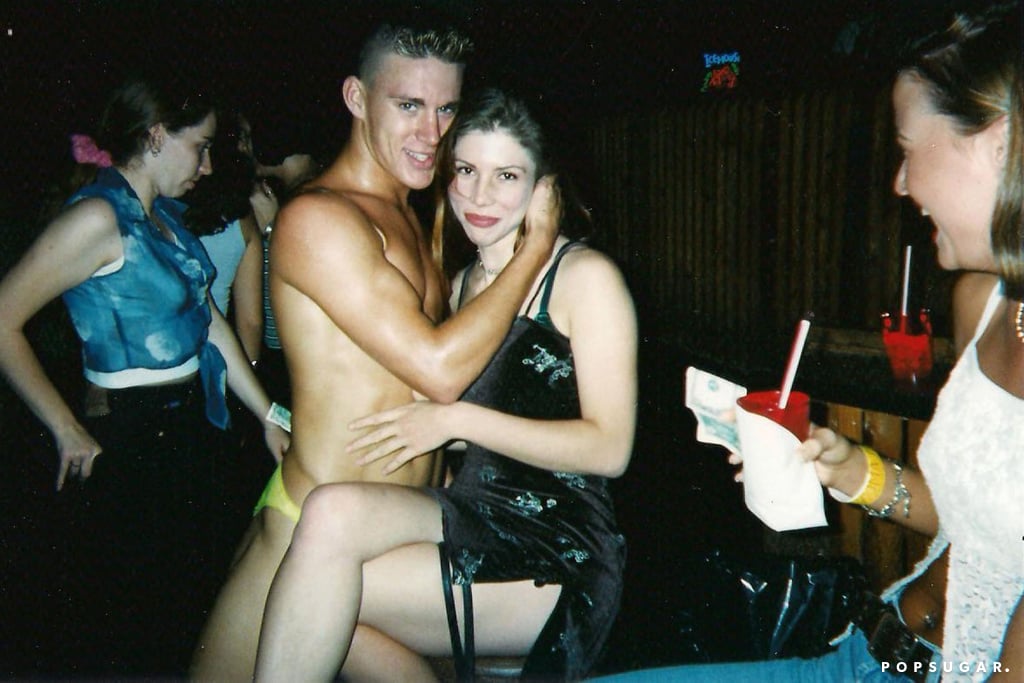 Current age: 35
Career at 20: Before the days of his explosive film career, Channing, as he proudly admits, was a stripper in Miami, which incidentally was the inspiration for Magic Mike.
Relationship status at 20: While not much is known about Channing's earlier romance, he began dating Jenna Dewan in 2005. The two are currently married and have a daughter named Everly.
Quoted at 20: In an interview with a Miami-based blog [3], Channing reflected on his time as a stripper. "I only stripped for like about eight months. It was a very brief time. It was crazy, and I sorta got in, got out. It was really fun and just like a firecracker; it just went off, and I was like, 'Alright, that was cool, did that. Let's do something else now!' But I would never trade it for the world. I'm not ashamed of it. I wouldn't say I'm exactly proud of it, but I wouldn't suggest it for anybody. It's kind of a rabbit hole."
Ryan Gosling
Current age: 35
Career at 20: Ryan got plenty of attention as a Mouseketeer and then as young Hercules. That year marked his switch to film acting, with a performance in Remember the Titans.
Relationship status at 20: Ryan was a little over 20 when he worked on Murder by Numbers with Sandra Bullock [4]. The two dated for almost a year before calling quits.
Quoted at 20: In an interview with Teen Magazine [5], Ryan shared a few wise words: "I've learned it's important not to limit yourself. You can do whatever you really love to do, no matter what it is."
Robert Pattinson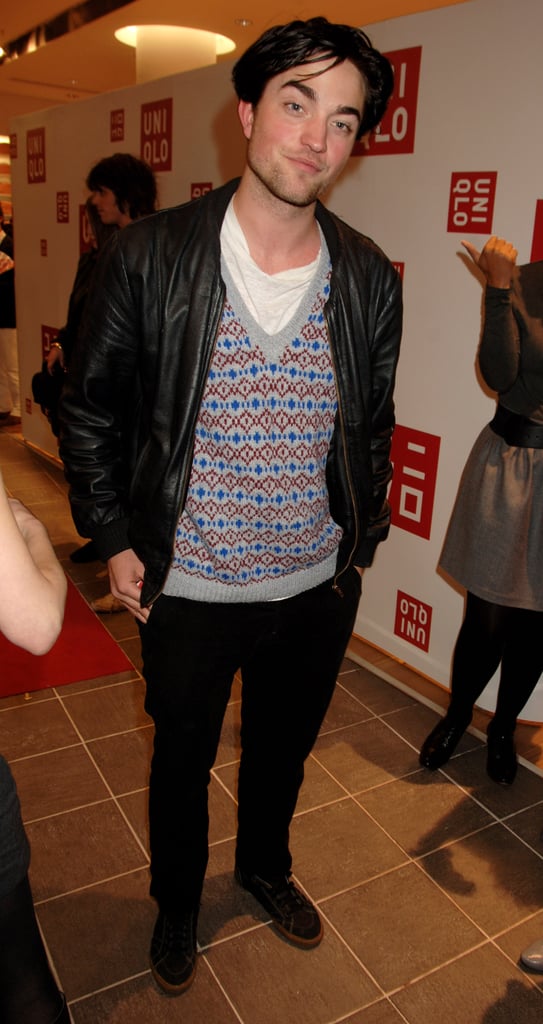 Current age: 29
Career at 20: Robert had just braved the wizarding world as Cedric Diggory in Harry Potter and the Goblet of Fire. Shortly after that, he was cast as Edward Cullen in the Twilight franchise.
Relationship status at 20: Robert was dating a former drama school classmate, Nina Schubert. They reportedly dated for three years and even lived together.
Quoted at 20: During a press interview for Harry Potter [6], Robert reflected on his first few days on set: "At the time, I wanted to be taken really seriously as an actor. So I used to just sit around just drinking coffee all day and trying to look really intense."
Will Smith
Current age: 47
Career at 20: Will formed a hip-hop duo called DJ Jazzy Jeff & The Fresh Prince with his childhood friend Jeffrey Townes. Clarence Holmes, or Ready Rock C, was also a member and was referred to as the human beatbox. The duo stormed the rap scene with parent-friendly tunes and even won the first Grammy awarded in the rap category in 1998.
Relationship status at 20: Will was reportedly single.
Quoted at 20: During a radio interview [7], Will explained how he got into business with Townes: "Jeff had this stuff: canned fart spray. And we were spraying it in to the fan and watching people run out of the party. We were a crew ever since then."
Mark Wahlberg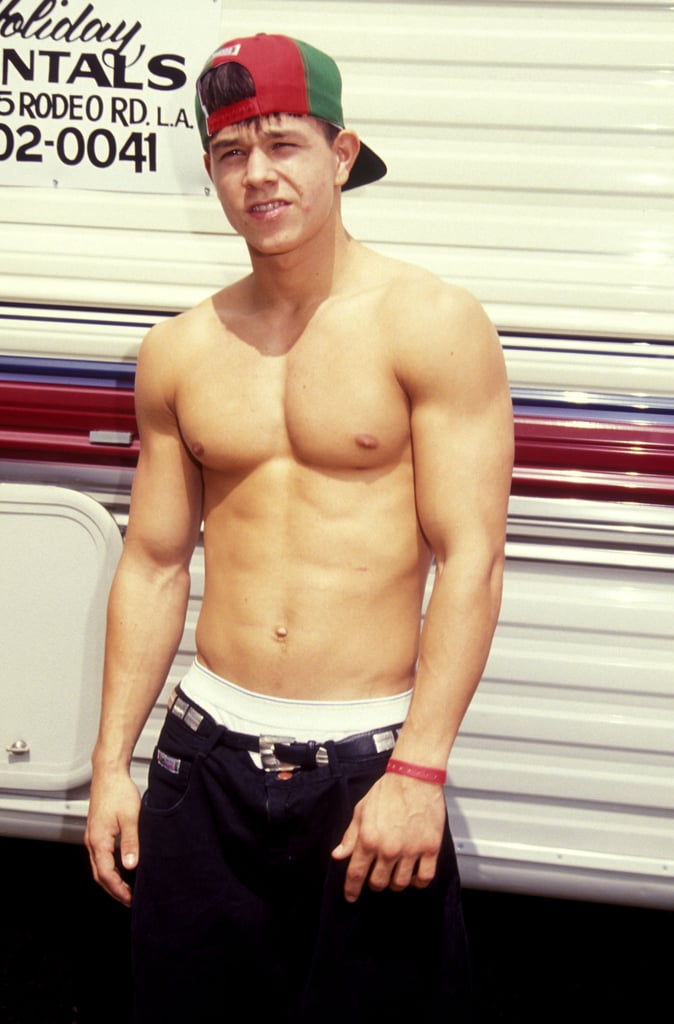 Current age: 44
Career at 20: Before his acting career got under way, Mark was known as Marky Mark. At 20, he debuted as the frontman of Marky Mark and the Funky Bunch.
Relationship status at 20: Just as his music career began to blossom, Mark was linked to model and actress Traci Bingham.
Quoted at 20: In an early video interview [8], Mark said, "You know, you have two choices in life, basically. It's basically to succeed or to fail, you know what I'm saying? I've been the negative road, I've been the positive road, and I would never give up the positive road. Never. I would never. Even if . . . I was the biggest flop in the world."
Ashton Kutcher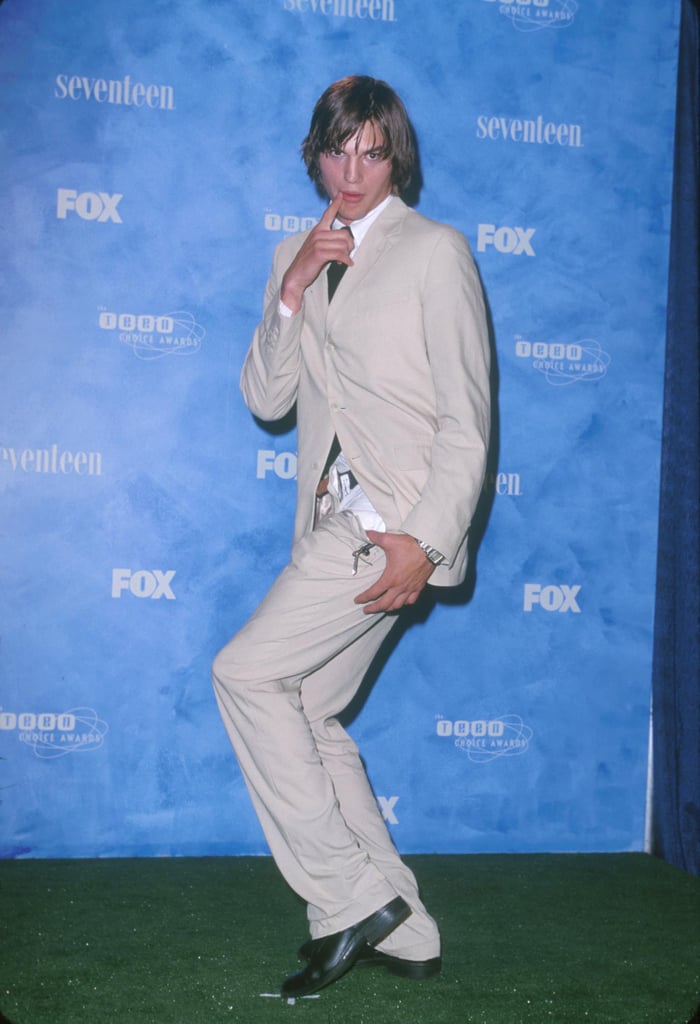 Current age: 37
Career at 20: Ashton actually started out as a model. He was scouted at University of Iowa, where he placed first in a Fresh Faces of Iowa competition. He won a trip to the International Modeling and Talent Association competition and ultimately lost to Josh Duhamel [9]. Shortly thereafter, he was cast in That '70s Show.
Relationship status at 20: Ashton was dating future Mad Men star January Jones [10].
Quoted at 20: When asked about his humble beginnings [11], Ashton confessed, "When I was first starting out, my whole goal was to not get fired. I really couldn't have imagined the success I've been given. I definitely wasn't reading that book The Secret, if you know what I mean."
Zac Efron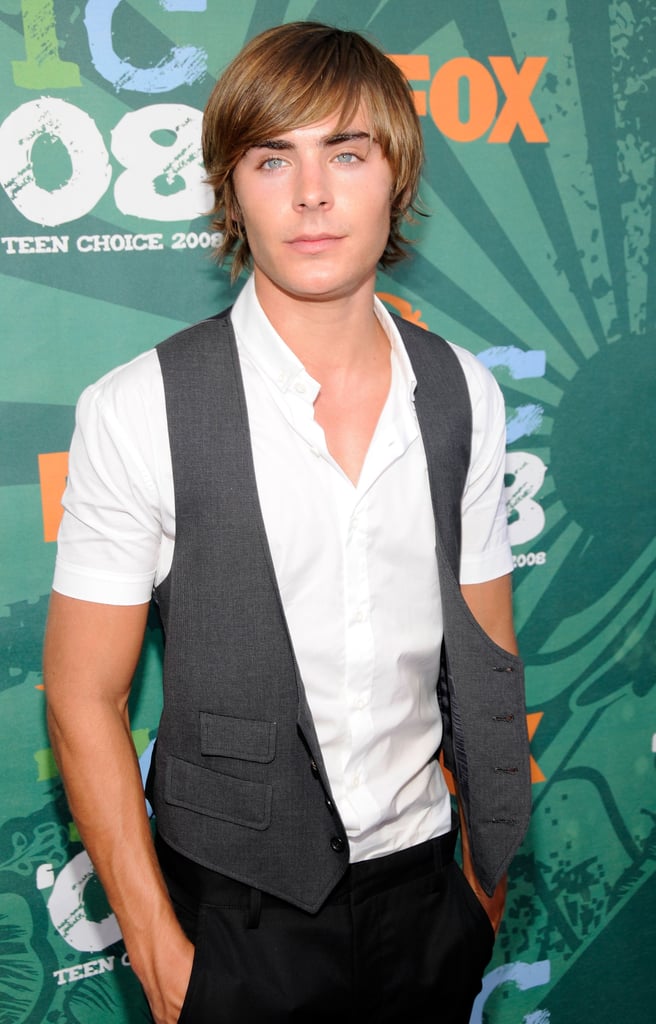 Current age: 28
Career at 20: Zac already had scores of screaming fans in the wake of High School Musical. His heartthrob status exploded with the releases of High School Musical 2 and Hairspray, both coming out the year he turned 20.
Relationship status at 20: Zac's lengthy relationship with High School Musical costar Vanessa Hudgens [12] was wildly publicized.
Quoted at 20: Zac called into a radio interview with Ryan Seacrest [13] and talked about his sudden fame: "Your day requires a little more planning. I used to be spontaneous, but now it's like, 'Ugh, do I really gotta go outside?' But you know, I'm getting used to it. Dude, when I take a step back and look at the big picture . . . It's worth it. I get to do what I love. I think that it's definitely worth it."
Liam Hemsworth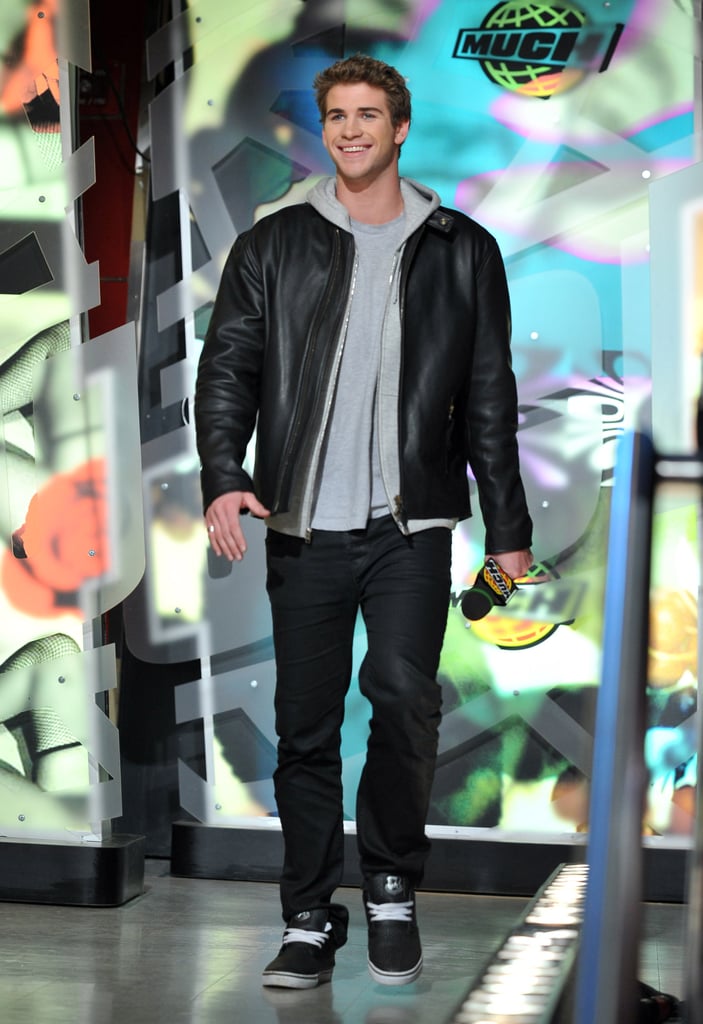 Current age: 25
Career at 20: While Liam lost out to his brother Chris Hemsworth in the bid to play Thor, he was cast instead as the lead in The Last Song.
Relationship status at 20: Liam met Miley Cyrus [14] on the set of The Last Song. The two dated on and off for almost four years — and even got engaged — before calling it off for good in October 2013.
Quoted at 20: Liam gave an interview while promoting The Last Song [15] and spoke about his newfound fame: "It is pretty crazy. It is all really new to me. Last week has been the most crazy. I have been driving around Hollywood, and I'm seeing billboards of my face for The Last Song. To be in Hollywood and be driving around and seeing posters of my face is pretty surreal."
Leonardo DiCaprio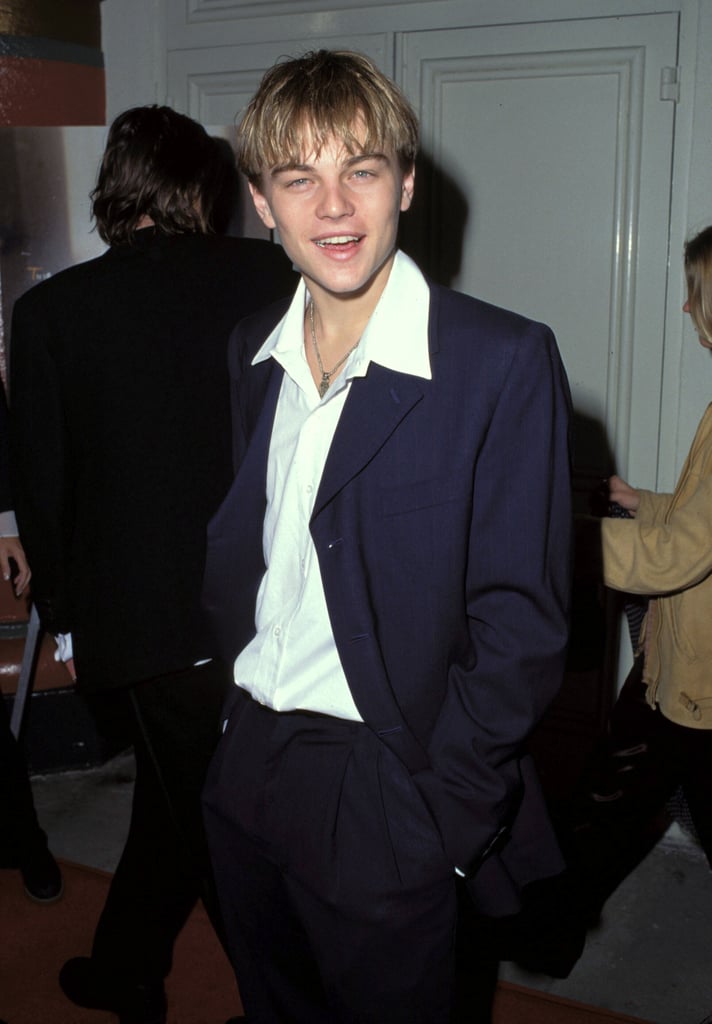 Current age: 41
Career at 20: Leo had already established himself pretty well in Hollywood, even as a teenager. In fact, just before his 20th birthday, he received a best supporting actor Oscar nomination for his role in What's Eating Gilbert Grape.
Relationship status at 20: Leo was often seen out and about with model Bridget Hall, though their relationship was never confirmed.
Quoted at 20: Leo appeared on the Today show [16] in 1995, where he commented about fame: "Definitely not what I expected, you know? You work so hard to be in this place, and then once you're there, it's sort of like, it's shocking to be there. . . . It's not as glamorous as you expected it to be, but that's an old cliché, I suppose. I'm enjoying it, you know, having a good time. I'm just going to try to do as much good work at this point in my life as possible."
Jake Gyllenhaal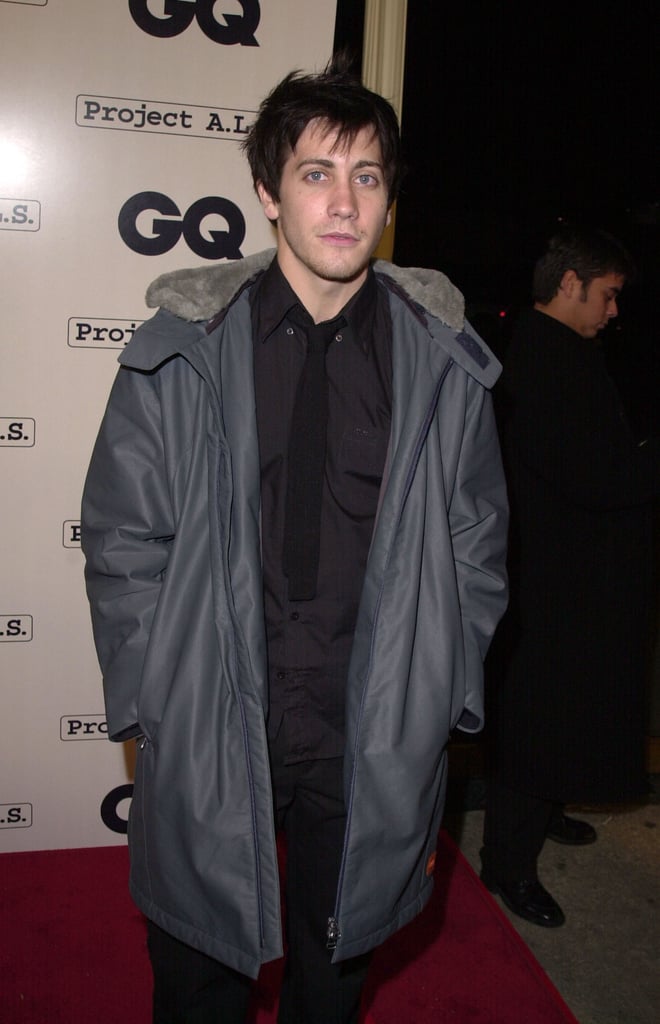 Current age: 35
Career at 20: Jake started garnering attention after starring in cult indie film Donnie Darko, which screened at the Sundance Film Festival.
Relationship status at 20: Jenny Lewis, the lead singer of Rilo Kiley, was dating Jake around the same time. He even took her to a Donnie Darko premiere!
Quoted at 20: Jake shared his thoughts about his growing career [17], saying, "The advice I've been given by a lot of people is don't jump in too fast, do the things that you care about, and see what happens then."
Daniel Radcliffe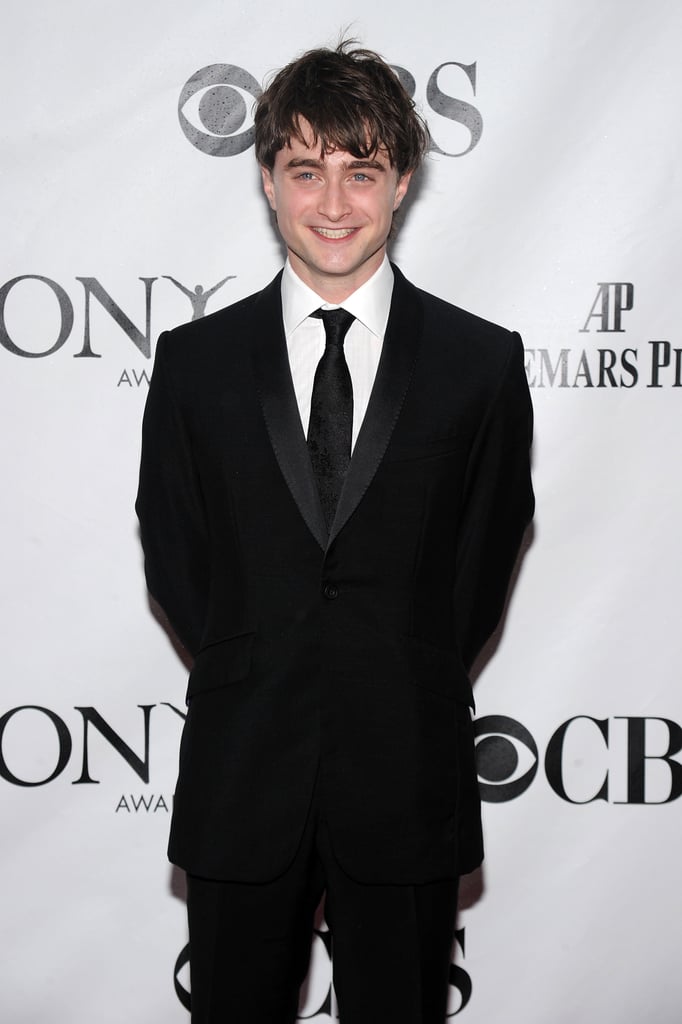 Current age: 26
Career at 20: Daniel was just wrapping up his work as Harry Potter, filming the epic finale to the series, Harry Potter and the Deathly Hallows.
Relationship status at 20: During his involvement with the Harry Potter franchise, Daniel was rumored to be dating Olive Uniacke [18], daughter of Harry Potter producer David Heyman.
Quoted at 20: While Daniel previously admitted to his own struggles with drinking, he set the record straight in a GQ interview [19]: "As much as I would love to be a person that goes to parties and has a couple of drinks and has a nice time, that doesn't work for me. I do that very unsuccessfully. I'd just rather sit at home and read, or go out to dinner with someone, or talk to somebody I love, or talk to somebody that makes me laugh. There's no shame in enjoying a quiet life. And that's been the realization of the past few years for me."
Justin Timberlake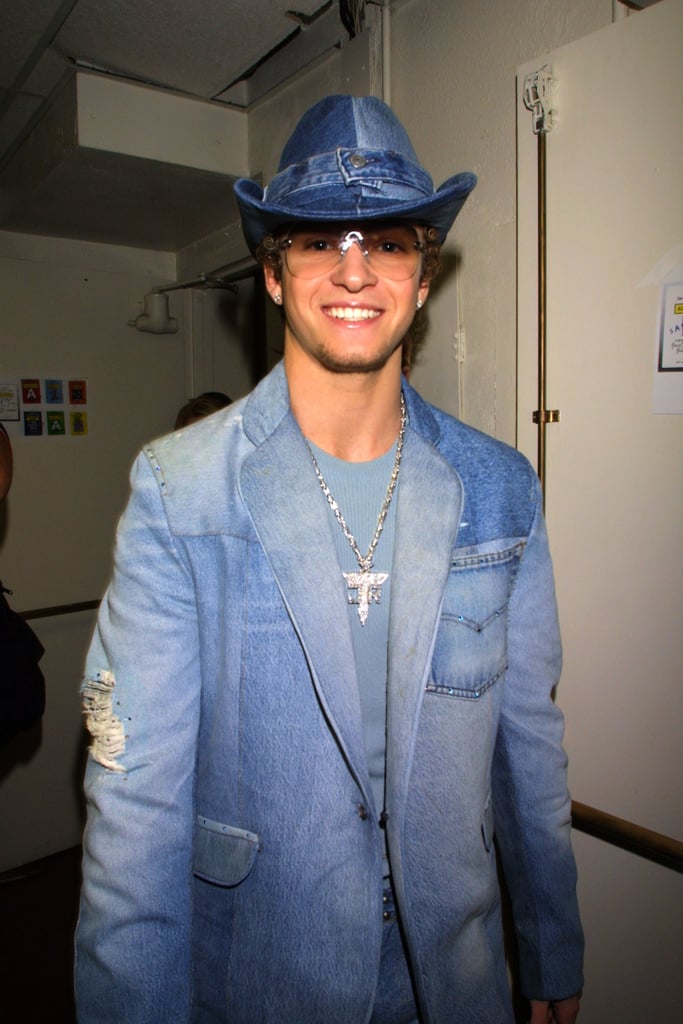 Current age: 34
Career at 20: At the true height of the boy-band craze, Justin was the lead singer of wildly popular *NSYNC. Around this time, Justin paved his own way with his first solo album, Justified.
Relationship status at 20: Justin dated Britney Spears [20] for almost three years. The two broke up in 2002, just after Justin turned 21.
Quoted at 20: Justin got candid in an interview with Cosmopolitan [21], saying, "This business forced me to grow up pretty fast. Don't get me wrong; I like having a good time. I do things that 20-year-olds do. I'm the total male. I've done dumb stuff, and I still do dumb stuff sometimes. I would be lying if I said I haven't gotten drunk before."
Nicholas Hoult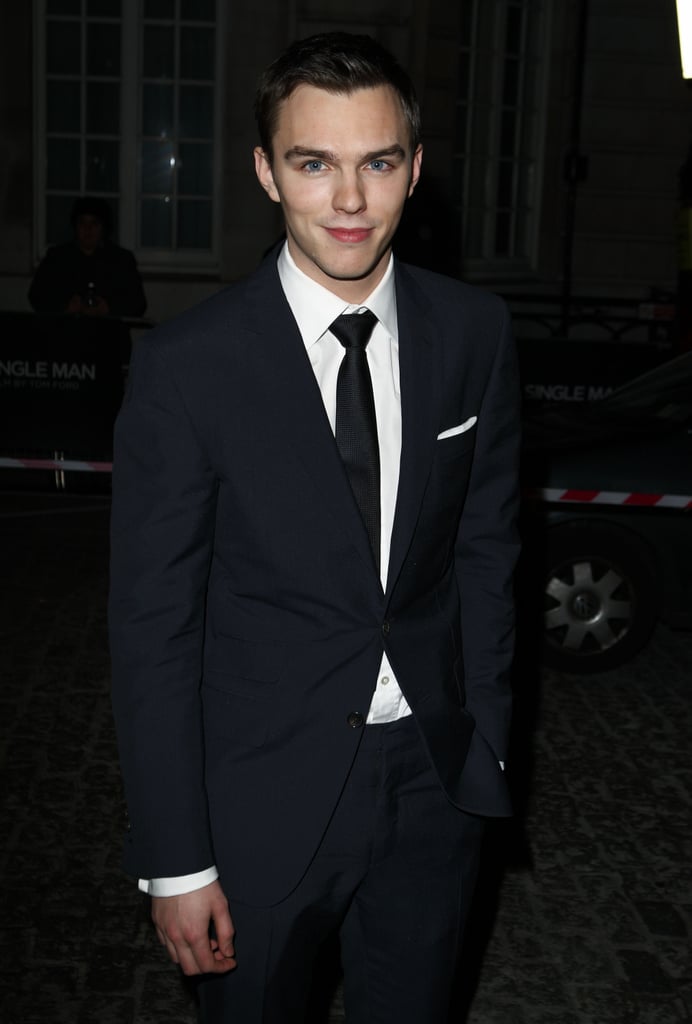 Current age: 26
Career at 20: Nicholas starred in A Single Man, the critically acclaimed film by fashion designer Tom Ford.
Relationship status at 20: Nicholas was rumored to be dating Victoria Justice, although neither would comment on it.
Quoted at 20: During an interview with Vulture [22], Nicholas talked about going through his awkward phase: "As you're growing up, it's odd, because directors don't expect you to grow up. They think you'll be young forever, but as an actor, there is an awkward period when you're too young for old or too old for young, and it can be an odd time. So I think I've been very lucky to carry on. I haven't gone into rehab yet, which is a relief."
Drake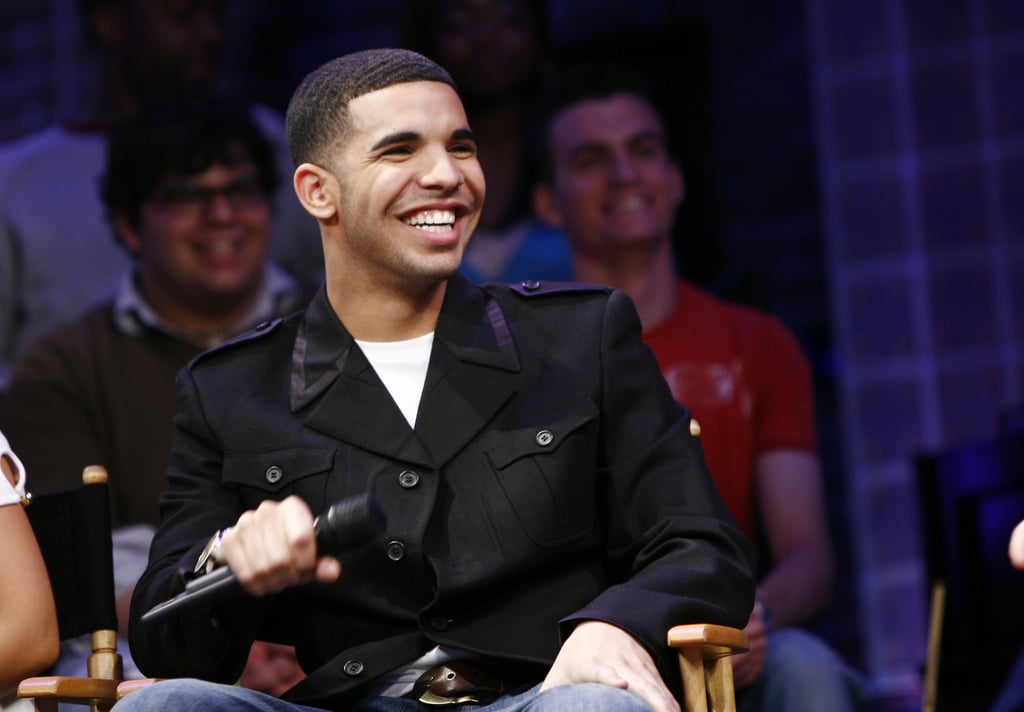 Current age: 29
Career at 20: Drake first won the hearts of millions back when he was Aubrey Graham, the actor who played Jimmy in Degrassi: The Next Generation. Reaching 20 was a turning point, though, as Drake made the push into music and prepared to release his first album.
Relationship status at 20: Cat Washington, who was on Bad Girls Club 5, is more than happy to talk about the fling she had with Drake.
Quoted at 20: At the turning point in his career, Drake gave a phone interview [23] and talked about what he does in his off time: "I just come in my room, put on a good movie or a good show. I'll just take a long shower, maybe put on some candles, just relax. I'm a very calm, laid-back person. When I'm not running around, I just take it easy. I haven't really done the teenage extracurricular activities in a long time."
Tom Cruise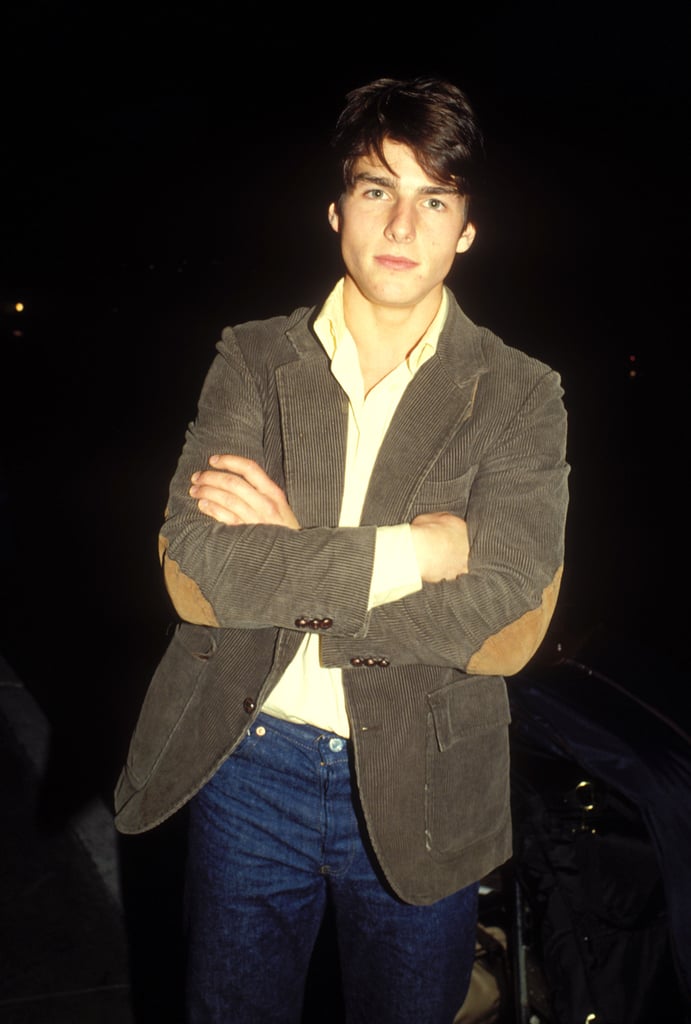 Current age: 53
Career at 20: When he was 20, Tom was just getting started in Hollywood; he had already gotten roles in Endless Love and Taps. The next few years ironed out his star status with his work in The Outsiders and Risky Business.
Relationship status at 20: Tom was in a relationship with Melissa Gilbert, who doesn't shy away from revealing details about her former flame [24].
Quoted at 20: During a TV interview with Merv Griffin [25], Tom slapped on a pair of sunglasses and said, "If there's one thing I've learned in all my years, it's sometimes you just gotta say, 'What the heck.'"
Joseph Gordon-Levitt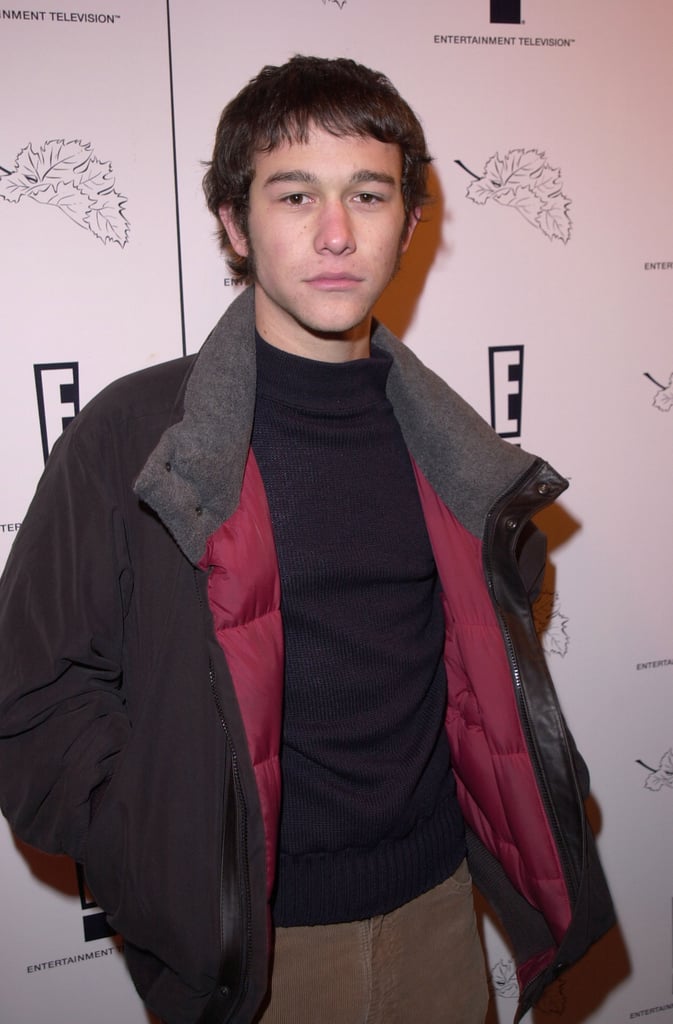 Current age: 34
Career at 20: Although JGL had already made a name for himself with his work on 3rd Rock From the Sun, he made a pivotal transition to film at this time by snagging a role in Manic alongside Zooey Deschanel [26].
Relationship status at 20: Joseph dated Larisa Oleynik for almost three years. Yep, that's the girl who starred in The Secret Life of Alex Mack.
Quoted at 20: At the time of Manic's release, Joseph participated in an interview with Zooey Deschanel [27]. When asked what gives his life meaning, he said, "Obviously, I love my family and I love my friends, but I've been acting for 15 years, and it's gone in and out of how meaningful it is. I've gone through periods where I'm like, 'It doesn't mean that much, the work that I'm doing.' Doing Manic has been more meaningful to me than any acting I've ever done for the last 15 years."
Usher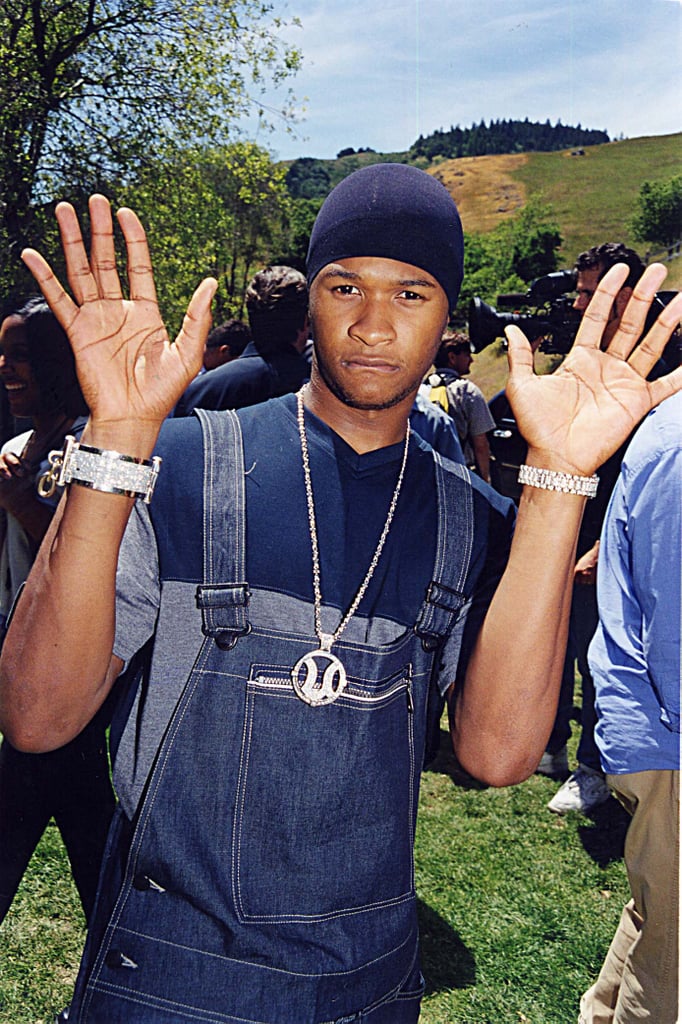 Current age: 37
Career at 20: Usher [28] had already released his second album, My Way. "Nice & Slow," which was the second single off the album, peaked at No. 1 on the Billboard Hot 100, giving Usher his first US No. 1 single.
Relationship status at 20: At the time, Usher was rumored to be dating fellow music artist Brandy.
Quoted at 20: In an interview with People magazine [29], Usher revealed, "Everybody thinks I'm a player. That's not me. I'm the silent type; I'm not really out there like that."
Matt Damon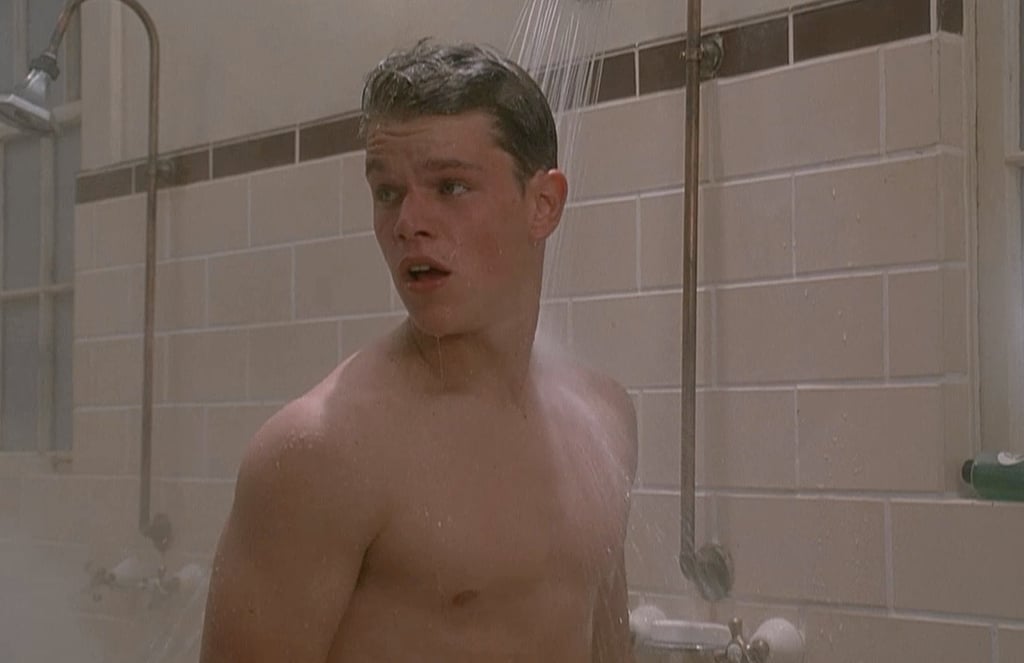 Current age: 45
Career at 20: Matt was barely making a dent in the film industry at 20 but managed to land a role in School Ties. Within the next five years, though, Matt got plenty more roles and even won an Oscar for the Good Will Hunting screenplay, which he penned with Ben Affleck [30].
Relationship status at 20: Not a lot is known about Matt's earlier relationships, but his love life was thrown into the public eye when he started dating Minnie Driver [31], whom he met on the set of Good Will Hunting.
Quoted at 20: When reflecting back on being a young actor, Matt shared an interesting tidbit during an Esquire interview [32]: "My mother thought it was child abuse. She literally did. She was a professor who specialized in early childhood development, and she thought putting a child on stage or in a commercial or in a movie was child abuse."
Shia LaBeouf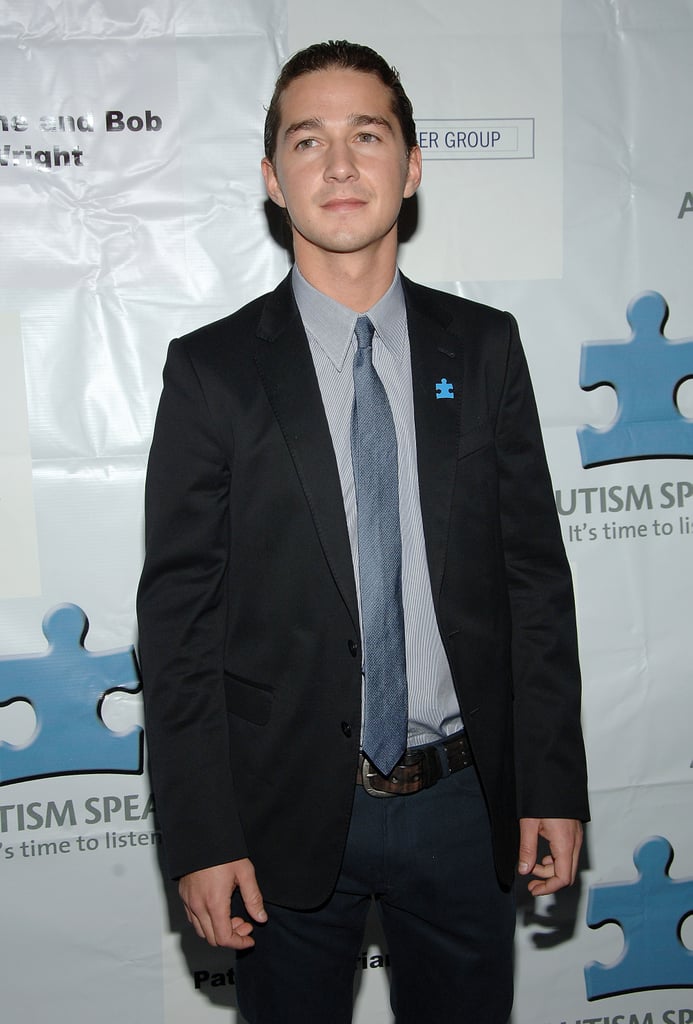 Current age: 29
Career at 20: Shia was known as a jokester, mostly due to his comedic role in the iconic Disney Channel show Even Stevens. He tried to outgrow his teenage image by starring in huge films like Disturbia and Transformers.
Relationship status at 20: Shia clearly wasn't looking to get tied down. He allegedly went on a date with Rihanna [33] before getting romantically entangled with his Transformers costar Megan Fox [34].
Quoted at 20: In an interview in 2007 [35], Shia was asked if he would always act, and he replied, "I'm 20, and there's so many possibilities. It would be insane for me to say, 'Yeah, this is definitely it; I'm never doing anything else.' I'm 20 years old. I don't know what I'm doing. I don't know anything about life. So I don't know."
Rob Lowe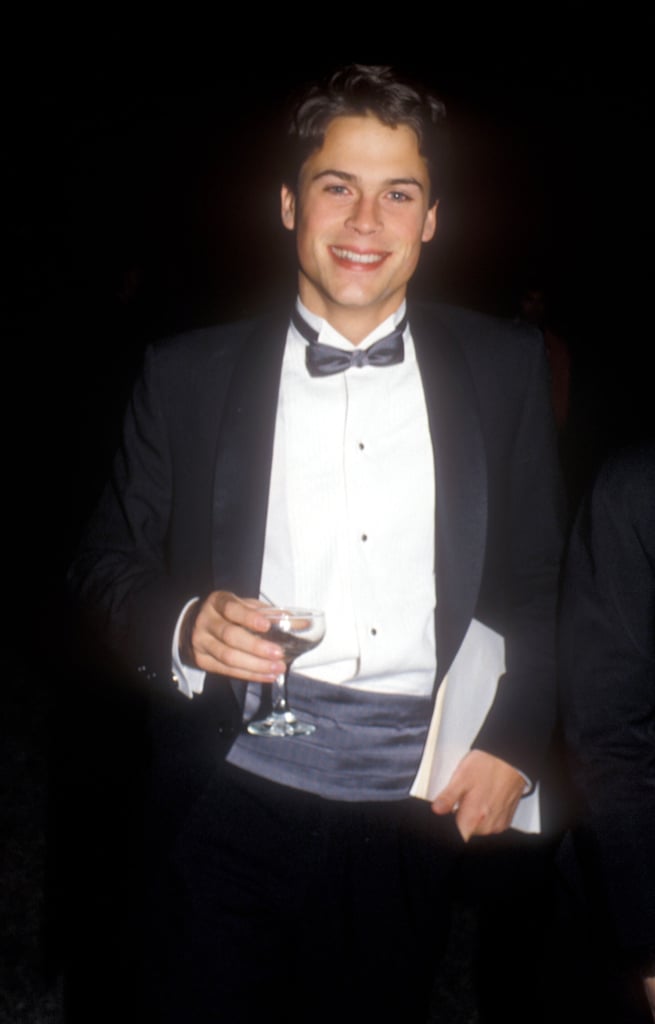 Current age: 51
Career at 20: At his prime, Rob Lowe [36] was a serious Hollywood heartbreaker. His big-screen debut was in The Outsiders.
Relationship status at 20: Rob was rumored to be dating Melissa Gilbert around the same time as Tom Cruise [37]!
Quoted at 20: Joan Rivers interviewed Rob [38] and grilled him on his relationship with Melissa. He said, "Once you live with somebody, it's that extra step. You might as well be married, because there's that added responsibility to it. I do try to be honest. I feel that I am pretty honest. I don't want to have to lie. I don't need the responsibility. I'm too young! I'm 20 years old."