A 21-year-old man was arrested in La Grange, IL, on Monday after officials found a meth lab in his house. And of all things, he was wearing a Breaking Bad t-shirt when authorities arrived. Narcotics officers were tipped off Daniel Kowalski might be cooking meth [1], and when they entered his house, they found a full lab. During his arrest, Kowalski was sporting a Los Pollos Hermanos tee — a nod to the fictional fast-food joint from the show. Currently on electronic monitoring, he'd previously been arrested in July 2013, when authorities found a suspected lab.
This isn't the first time a Breaking Bad fan has been linked to a drug arrest. In January, a Breaking Bad contest winner faced federal charges [2] linked to a large-scale synthetic marijuana distribution operation. As for Kowalski, he was charged with two counts of possession of a controlled substance, possession of meth manufacturing materials, and possession of materials needed to produce meth. Check out the Cook County Sheriff's official photos below.
Source: AMC [3]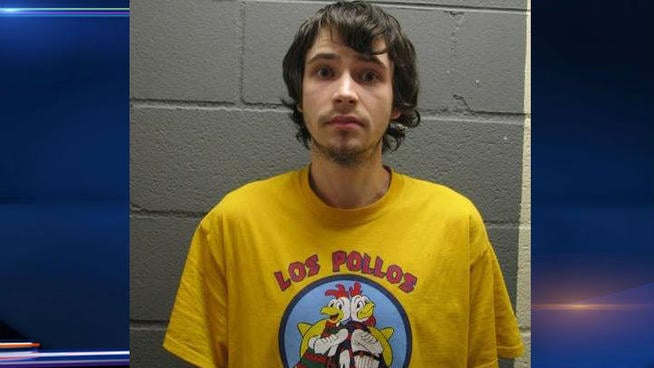 When he was arrested, Kowalski was wearing a t-shirt inspired by the show.
Source: NBC Chicago [4]
For those who haven't watched Breaking Bad, Los Pollos Hermanos is a fictional chicken joint owned by a major meth distributor.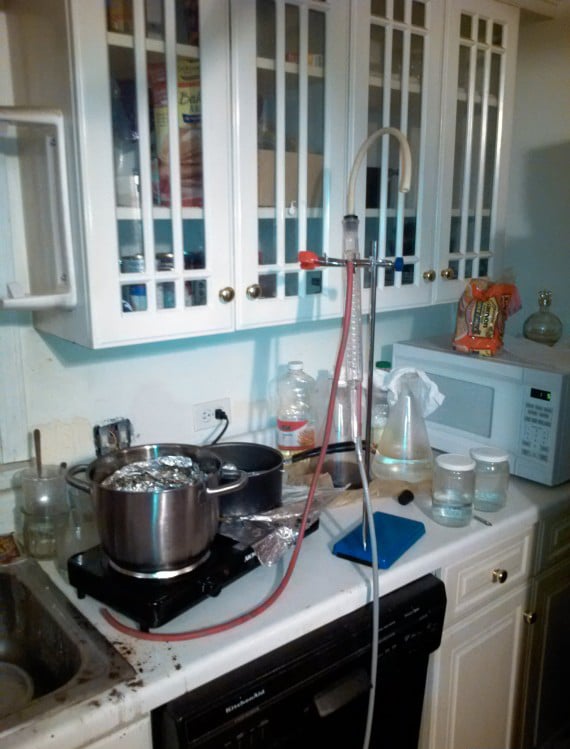 In Kowalski's house, authorities found an inactive meth lab setup.
Source: Cook County Sheriff [5]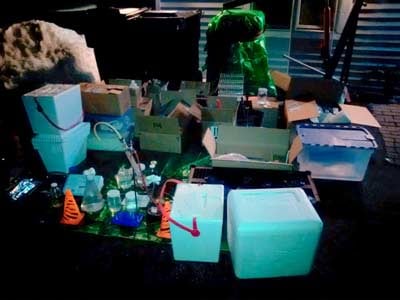 Glass beakers, burners, and chemicals were found along with 12 jars of psychedelic mushrooms.
Source: Cook County Sheriff [6]