Mare & Rols S/S 2007
Mare & Rols S/S 2007
ADVERTISEMENT ( more slides)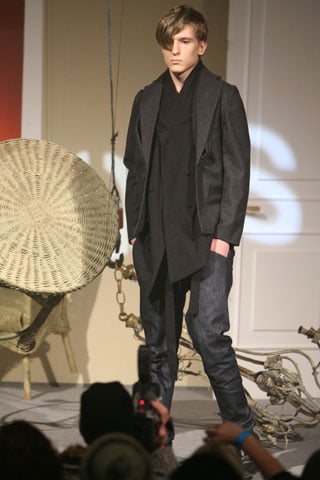 Inspiration?
Mare & Rol`s collection was inspired by beautiful nightmares, where unreal real sensations take place, there is no sensation of space, there is no sensation of any concrete time, and from time to time there is in general nothing concrete! Strong characters with their own mission dominating there inspired us. And certainly there is the implied sense in nightmares.
More information on:
www.mare-rols.com or www.mrjeans.co.uk .