Matt Damon [1] reminded us how sturdy he is when he attended the SAG Awards in LA on Saturday. Matt told Jay Leno all about his collarbone injury [2] on The Tonight Show on Tuesday, saying he took the sling off before the Golden Globes because he "didn't want to ruin" his "beautiful tuxedo." The actor stuck with that plan tonight and looked like the image of health (and handsome) with his beautiful wife, Luciana, by his side.
Matt was nominated for his critically acclaimed performance in Behind the Candelabra, the HBO biopic about Liberace. The award went to his costar and bud Michael Douglas, with whom he shared a hug in the audience and on the red carpet. The actor also had special moments with Brad Pitt [3] and Lupita Nyong'o. Keep reading to see Matt and Luciana's latest snaps, and don't forget to vote in our fashion and beauty polls [4]!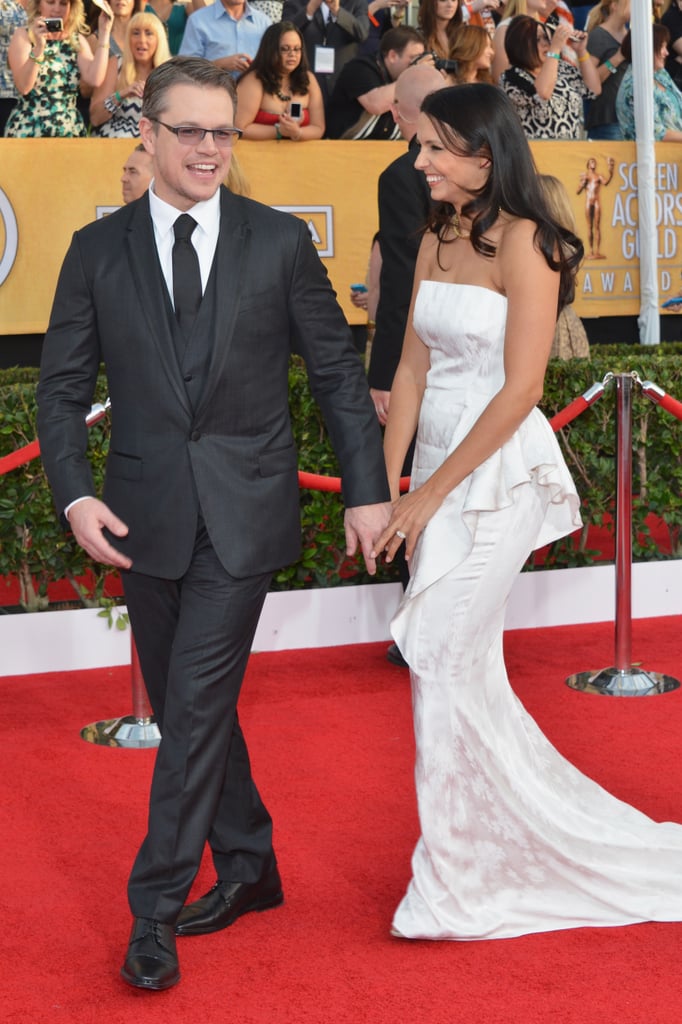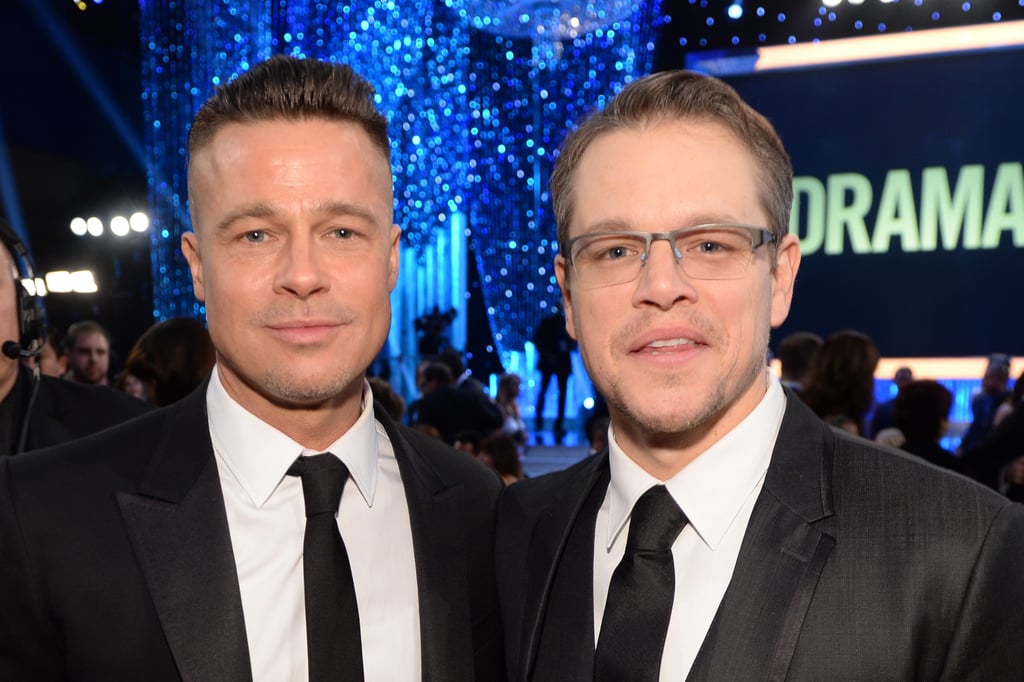 Matt and Brad posed for a quick snap.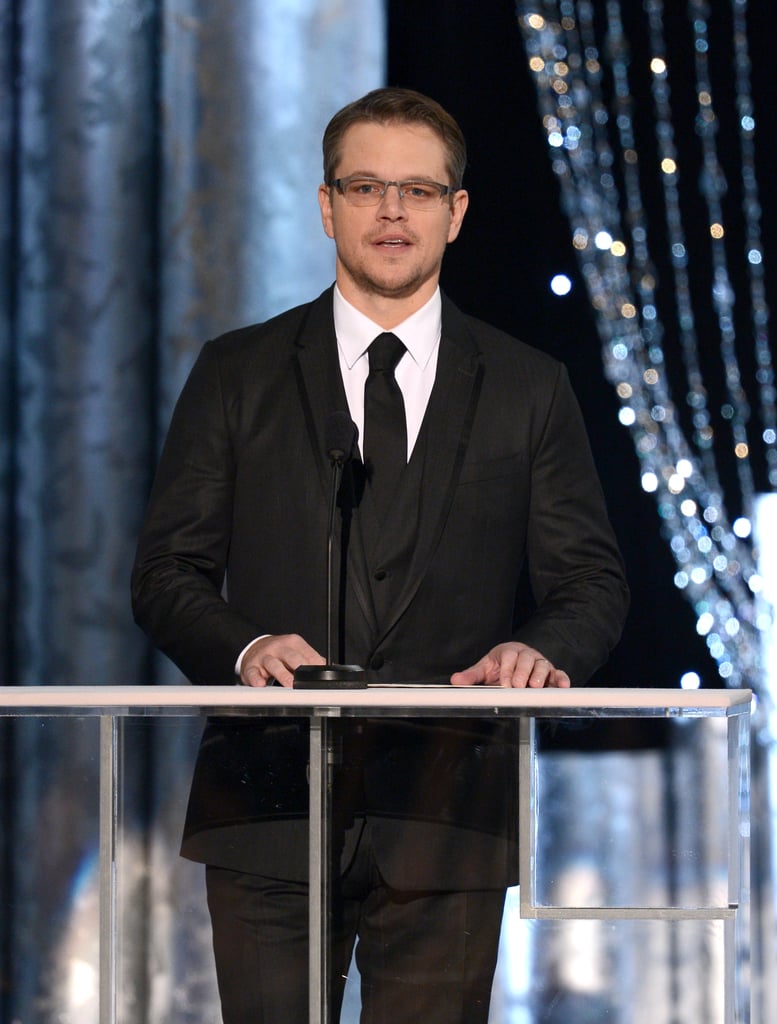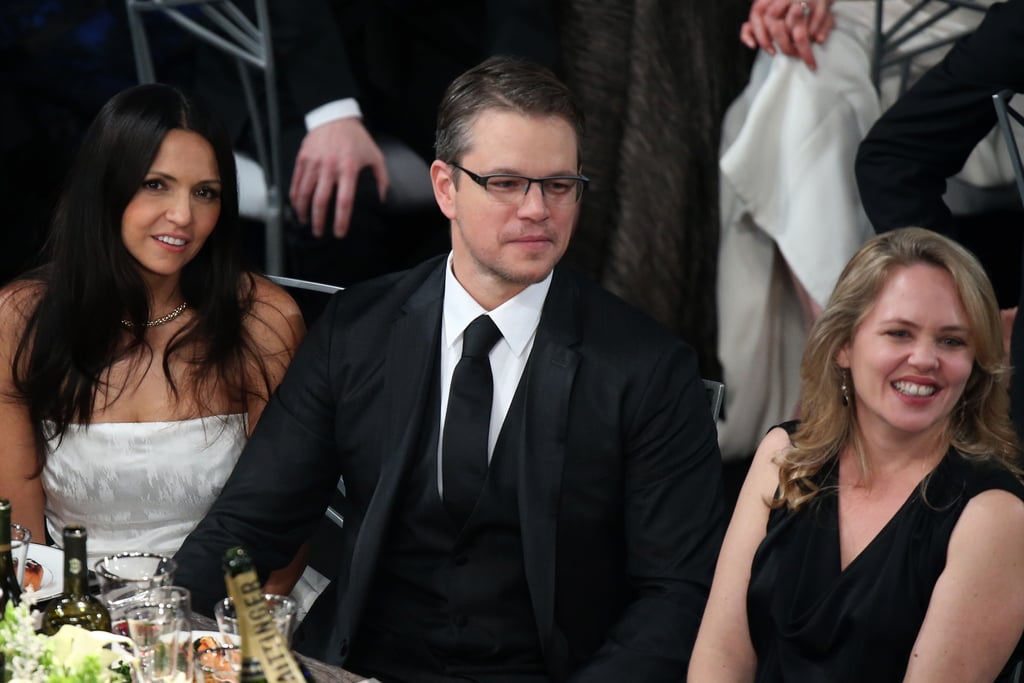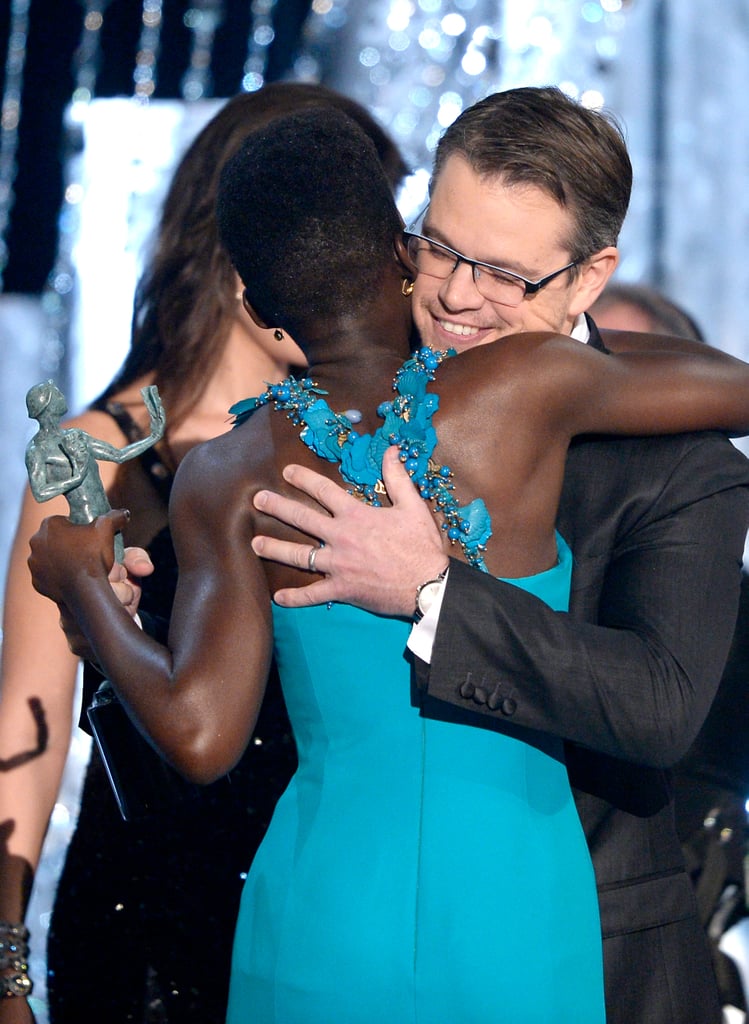 Matt hugged Lupita Nyong'o after presenting the actress with her first SAG trophy.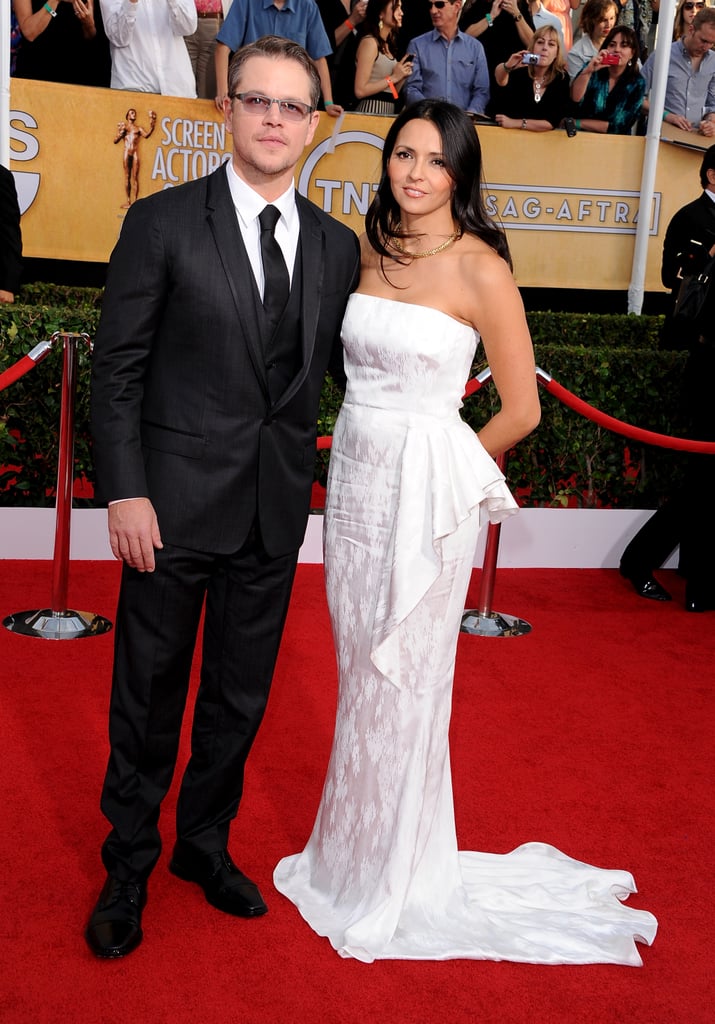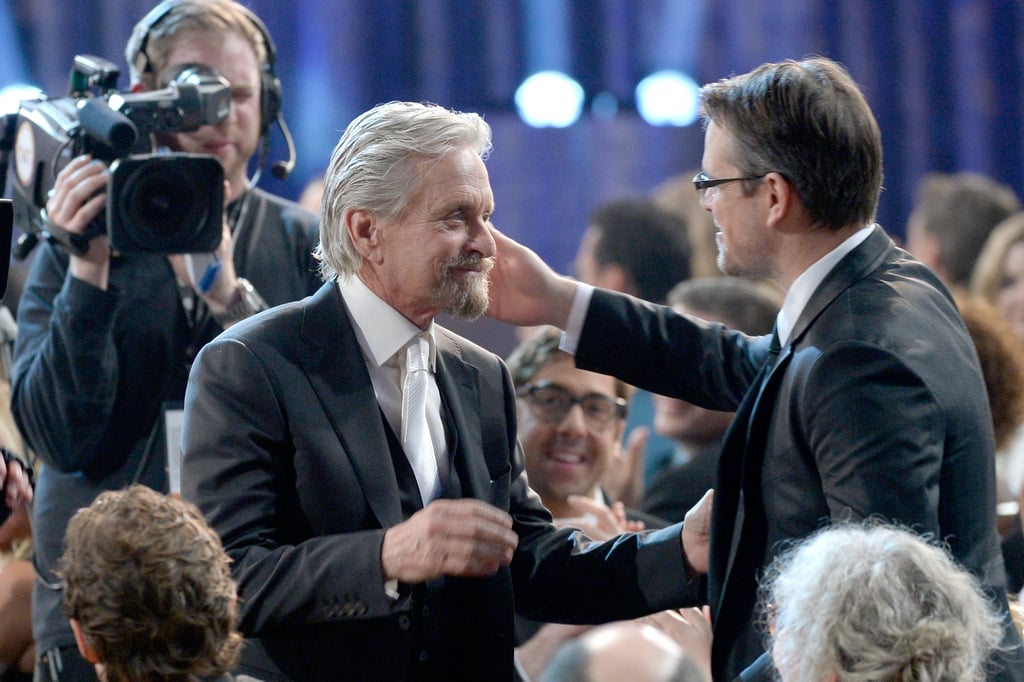 Matt and Michael embraced each other.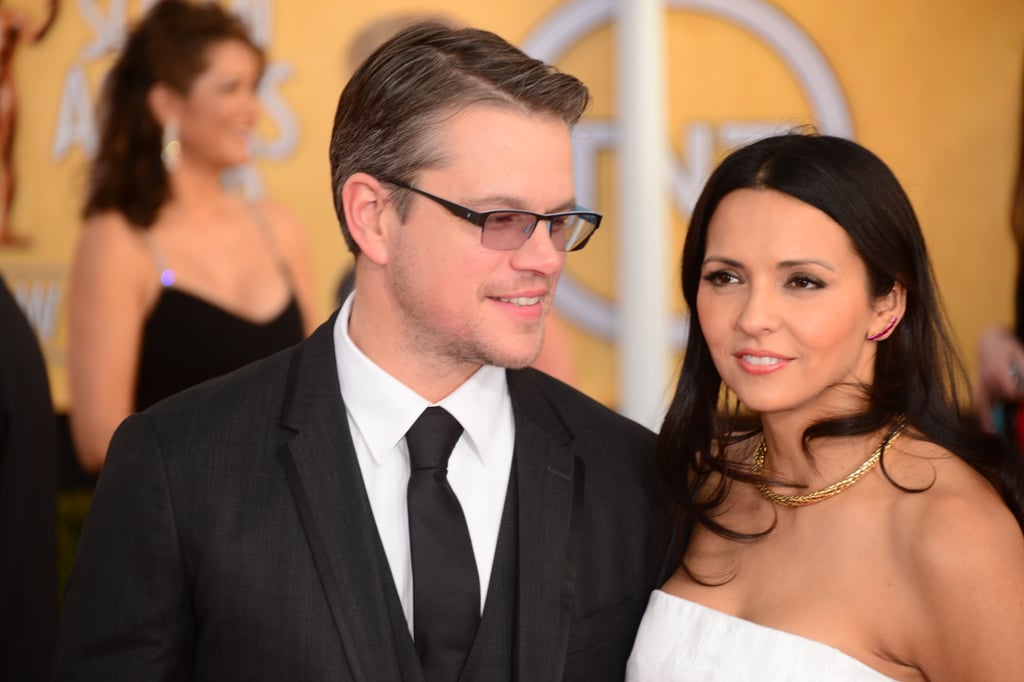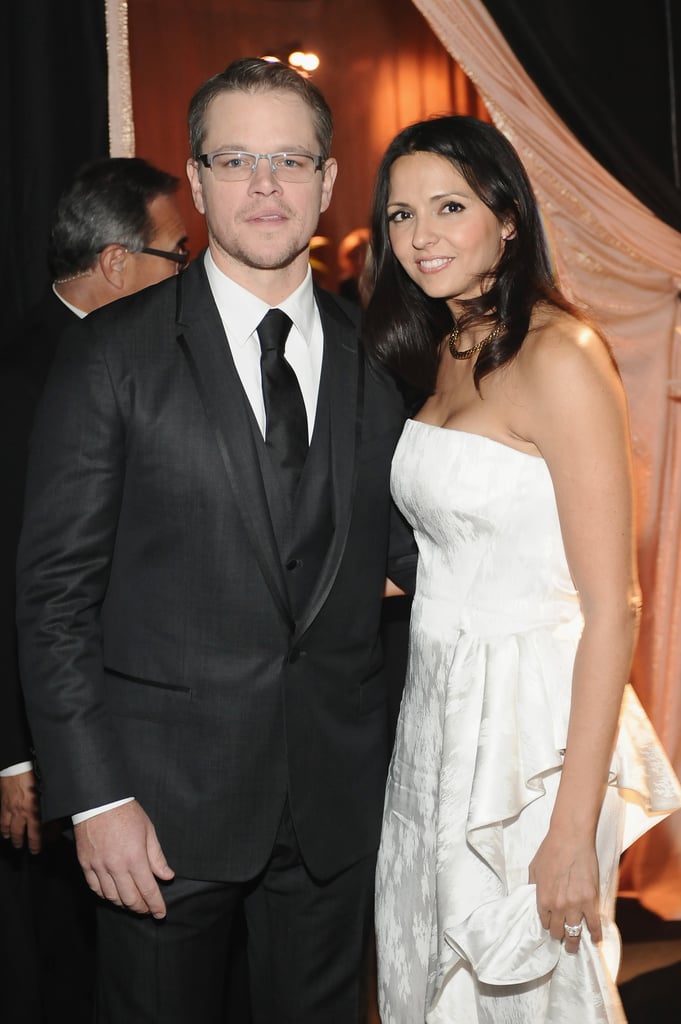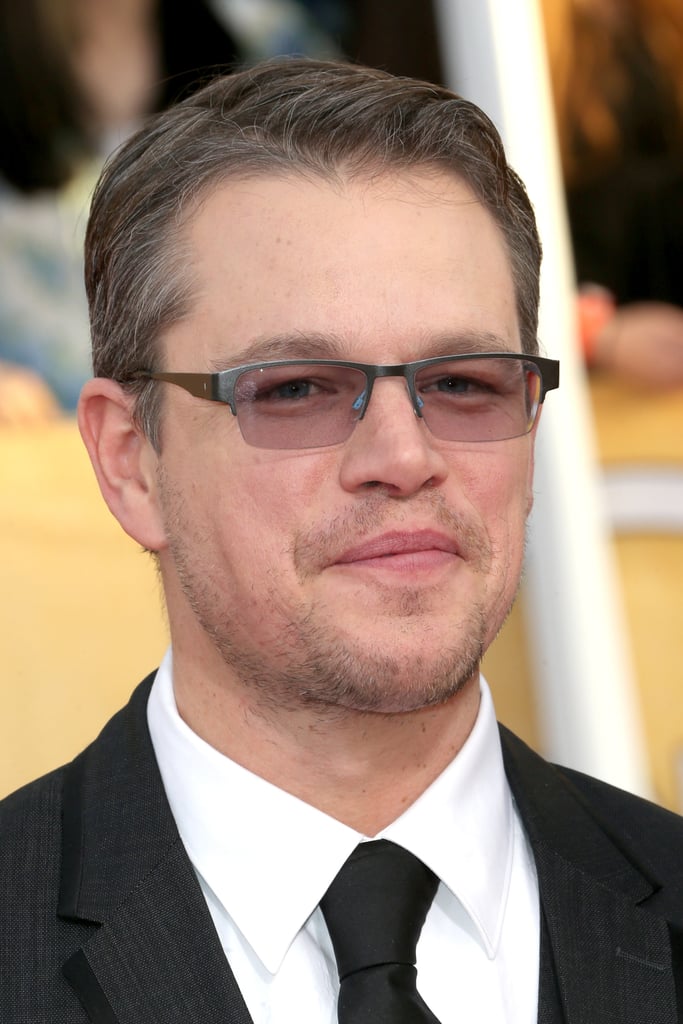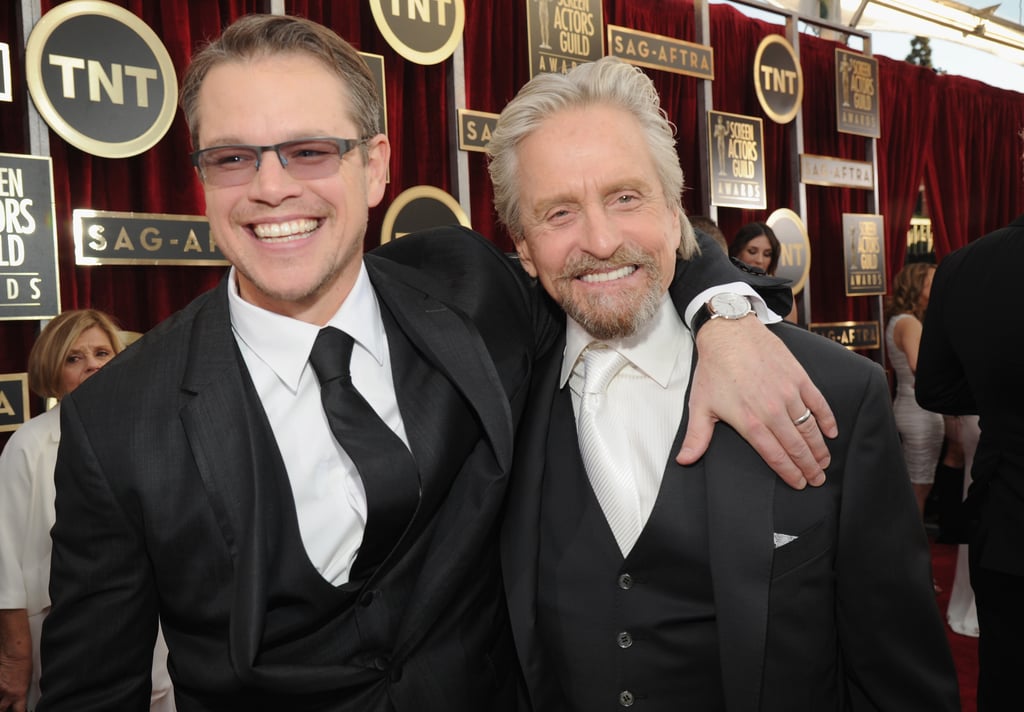 Matt and Michael buddied up before the show.