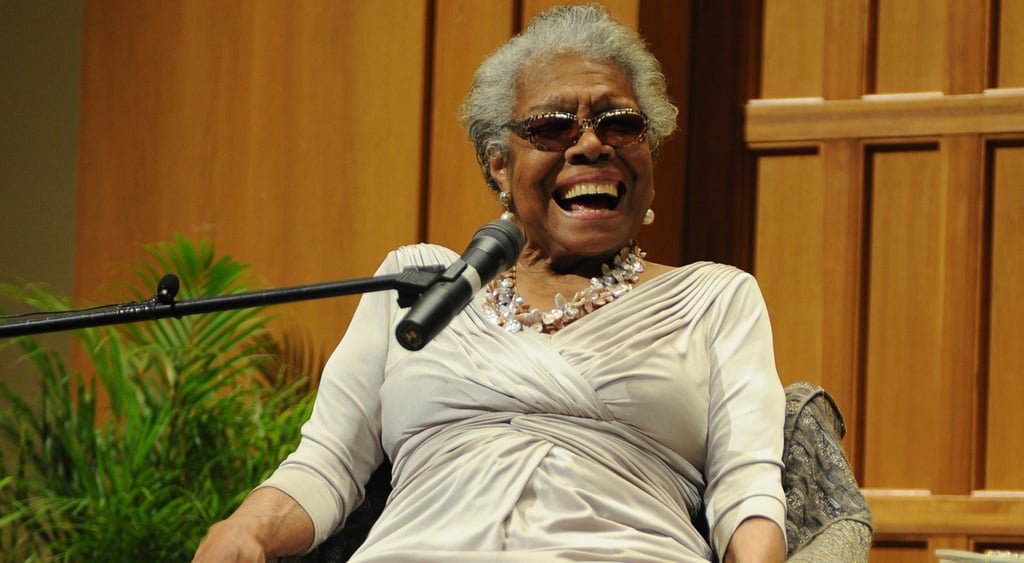 Source: Getty/Larry Marano [1]
Maya Angelou has died at 86 [2]. The renowned poet and award-winning author had been reportedly battling health problems and died at her home in Winston-Salem, NC.
George Clooney [3] and Amal Alamuddin are reportedly considering getting married at the Downton Abbey castle [4], aka Highclere Castle in Hampshire, England. But only if Lord Grantham approves!
Speaking of weddings, Kim Kardashian and Kanye West's "crazy roller coaster" nuptials [5] reportedly included North West clapping as she was carried down the aisle by Kris Jenner and the couple exchanging their own vows.
Bruce Willis [6] and wife Emma Heming-Willis introduced their newborn daughter, Evelyn Penn [7], with a photo of her with big sister Mabel.
One Direction members Louis Tomlinson and Zayn Malik were caught on video smoking pot [8] during a trip to Peru last month. They made no attempt to hide what they were doing, with Louis confirming they were smoking an "illegal substance."
Deryck Whibley updated fans on his condition [9] after his hospital stay for severe alcoholism. He posted the photo below and said, "I'll be back on stage before you know it."
Post [10] by The Official Deryck Whibley [11].
Edward Snowden said he was trained as a spy under a fake name for the CIA, NSA, and Defense Intelligence Agency, but was then "trapped" in Russia by the US government [12]. However, Secretary of State John Kerry claims that if Edward wants to come back to the United States, he'll "have him on a flight today."
The new line of self-driving Google cars have no steering wheel or brakes [13]. Unfortunately, it can only go up to 25 miles per hour and carry two people.
The original Gerber baby is an 85-year-old great-grandmother [14] now. Ann Turner Cook has been the face of the baby food since 1931.
The Hidden Cash Twitter account has people finding $100 in random places around San Francisco [15], and the anonymous donor behind it wants to expand — maybe into the hundreds of thousands across the country.
Your daily dose of cute: this tiny puppy is too tired to drive.