Meatless Monday:Black Bean with Corn & Avocado Salad
Meatless Monday:Black Bean with Corn & Avocado Salad
Soak your beans overnight prior to cooking them as this will remove some of the phytates and tannins that can lower nutrient availability (be sure to drain the water out and cook with fresh water). Soaking them overnight also reduces the cooking time. If you live in a hot climate or environment, refrigerate the soaking beans to avoid fermentation.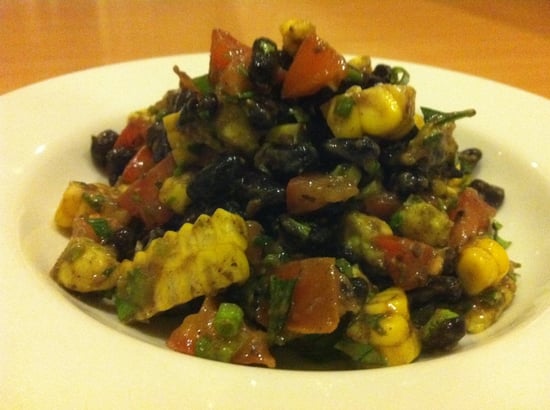 Ingredients:
2 cups of beans (soaked overnight and cooked)
1 cup of corn
2 tomatoes (diced)
1 ripe avocado (diced)
1/2 cup of coriander (chopped)
1/4 cup of basil (chopped)
1 tbsp olive oil
1 tbsp of vinegar
2 tbsp of lime juice
1 tbsp of honey
Salt and pepper to taste
Mix all the ingredients together in a big bowl & Enjoy!
For more recipes like this, visit www.thefitnesslibrary.com