Megan Fox [1] and Brian Austin Green [2] have reportedly split after five years of marriage and 11 years together. The couple tied the knot in a private ceremony in Maui back in June 2010, and since then, they've welcomed two little boys: 2-year-old Noah and baby Bodhi, who was born in February 2014 [3]. We're looking back at some of their sweetest, sexiest pictures over the years. Scroll through to see them all now, and while you're at it, be sure to check out Megan's hottest bikini moments [4].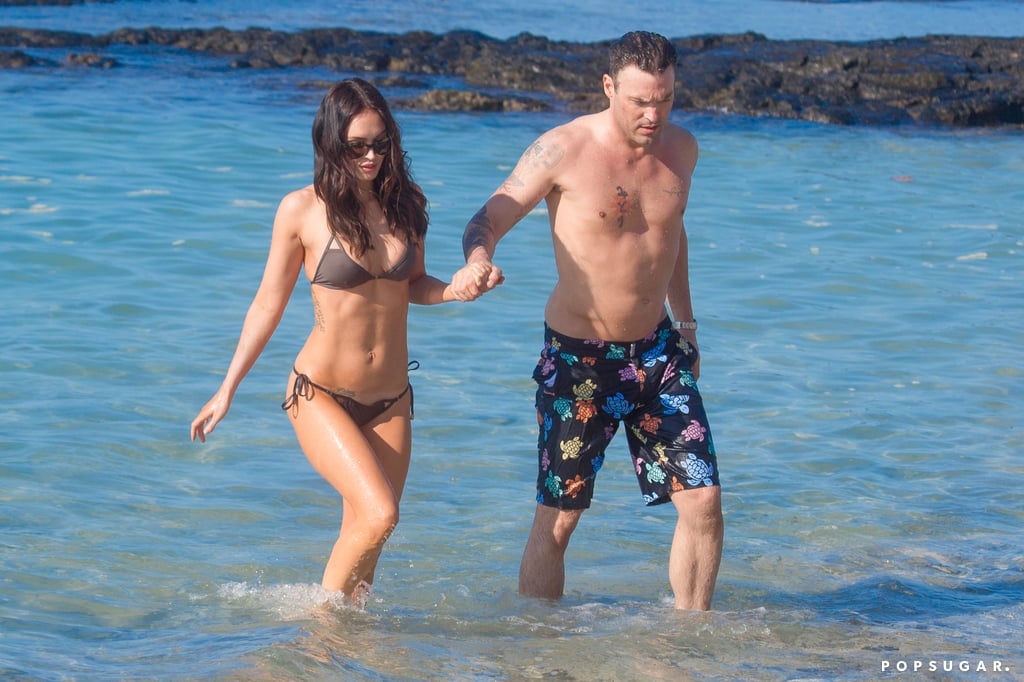 Megan and Brian flaunted their beach bodies during a day in Hawaii in January 2015.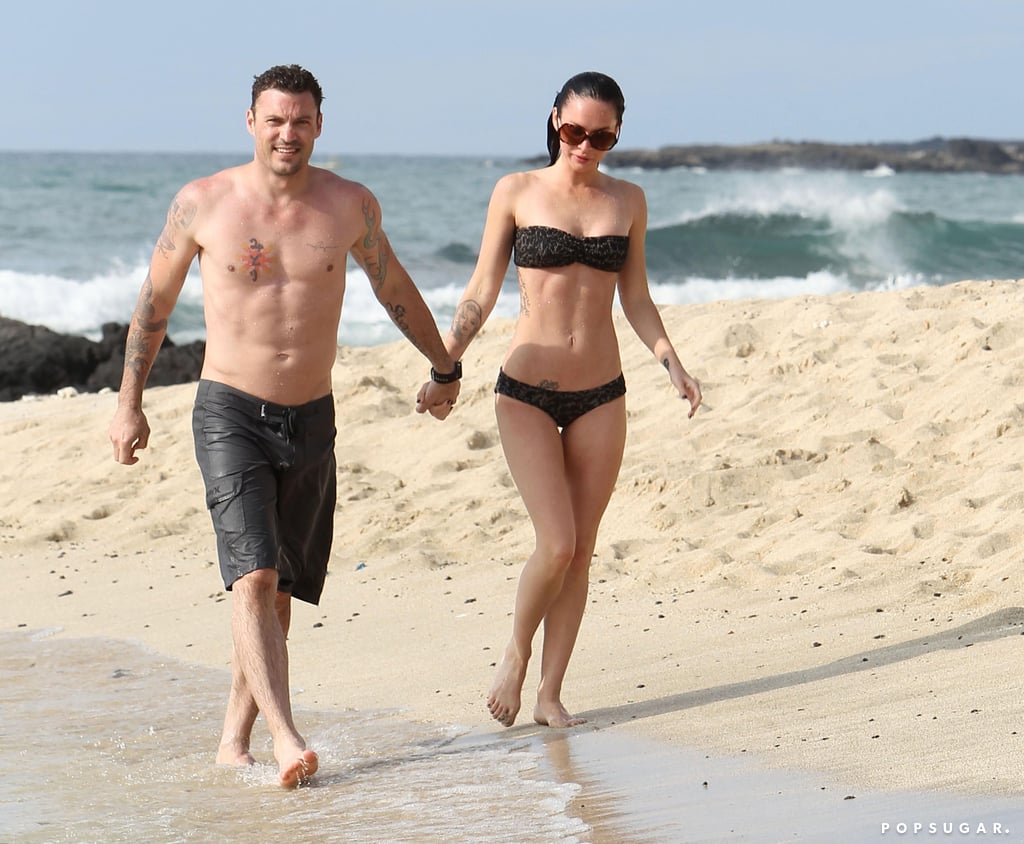 The couple held hands on the beach as they relaxed in Hawaii in June 2010.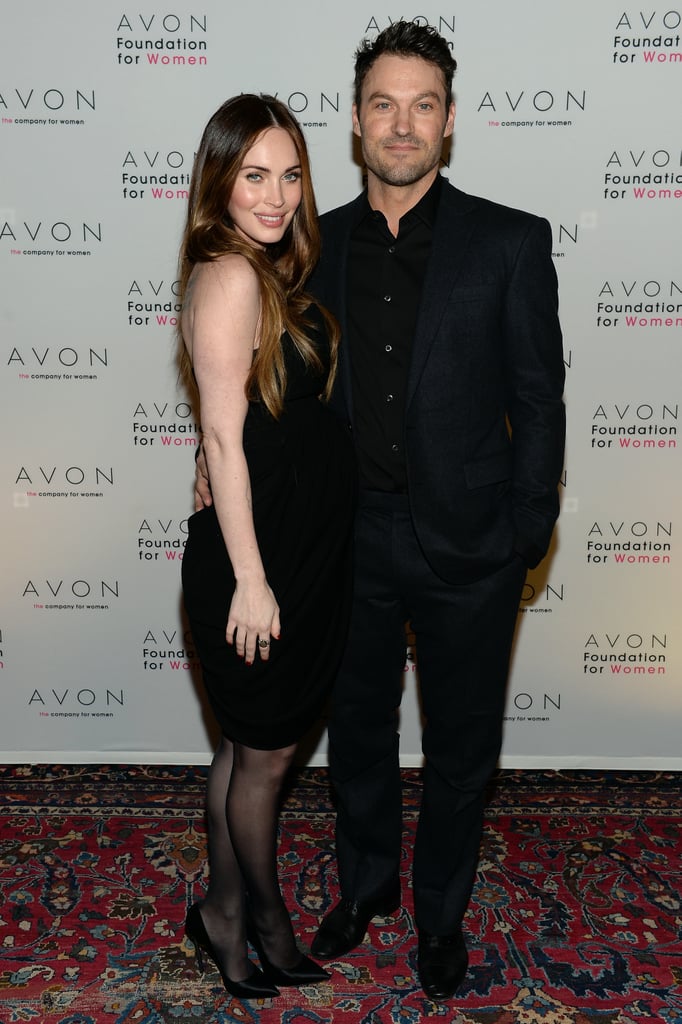 They matched in black ensembles for an Avon charity event in November 2013.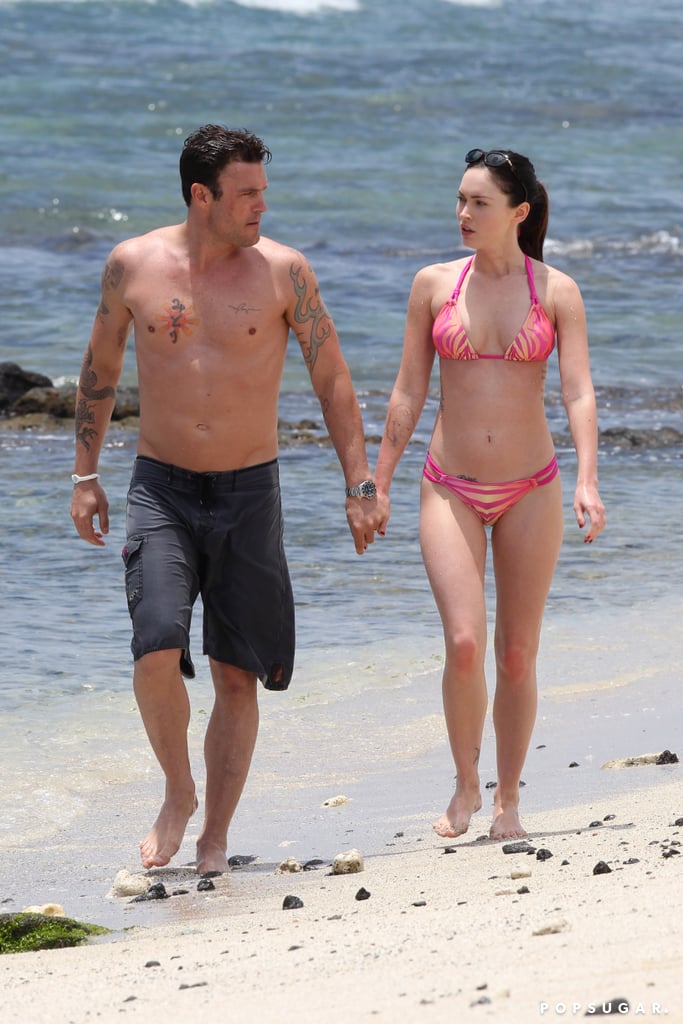 Brian and Megan enjoyed a day at the beach together in Hawaii back in June 2011.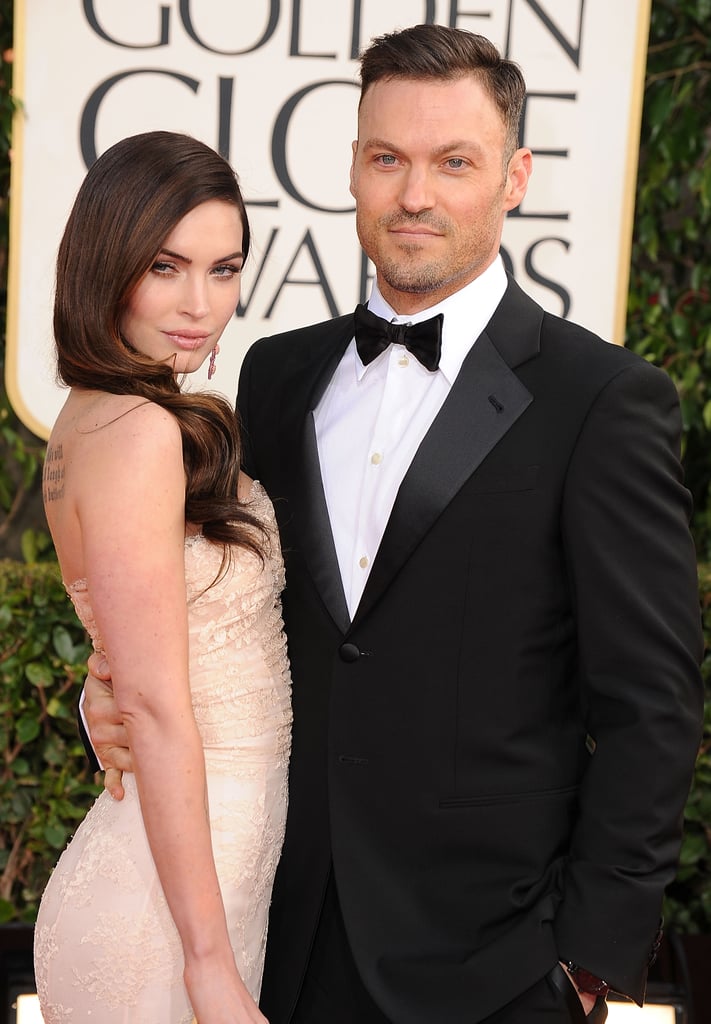 Brian and Megan struck a sultry pose on the Golden Globes red carpet in January 2013.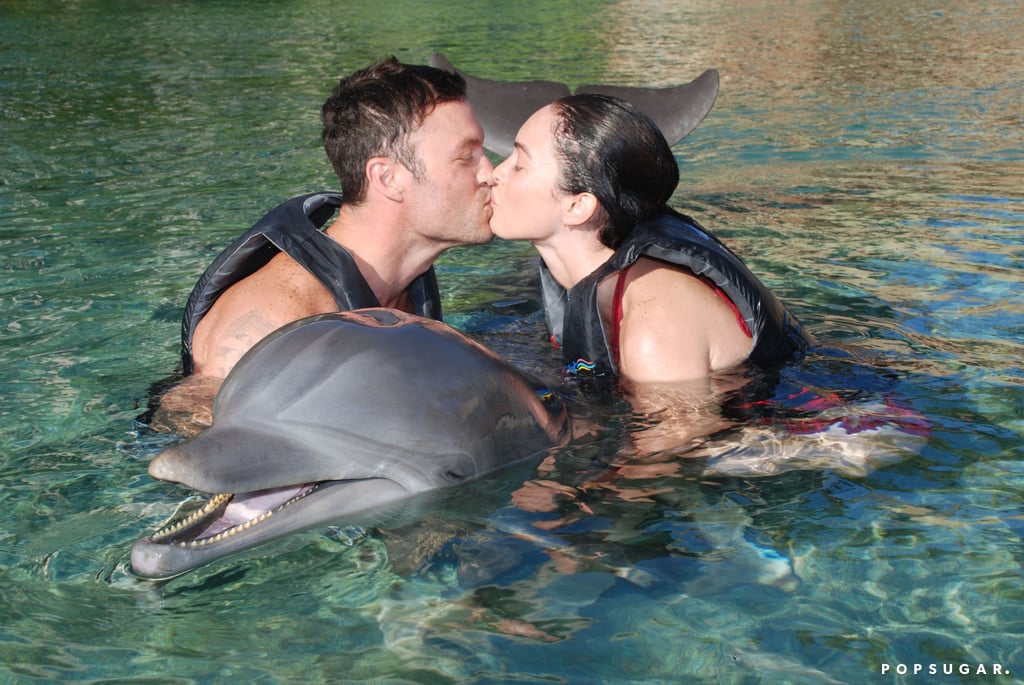 The couple shared a cute kiss as they swam with dolphins in Hawaii during their honeymoon in June 2010.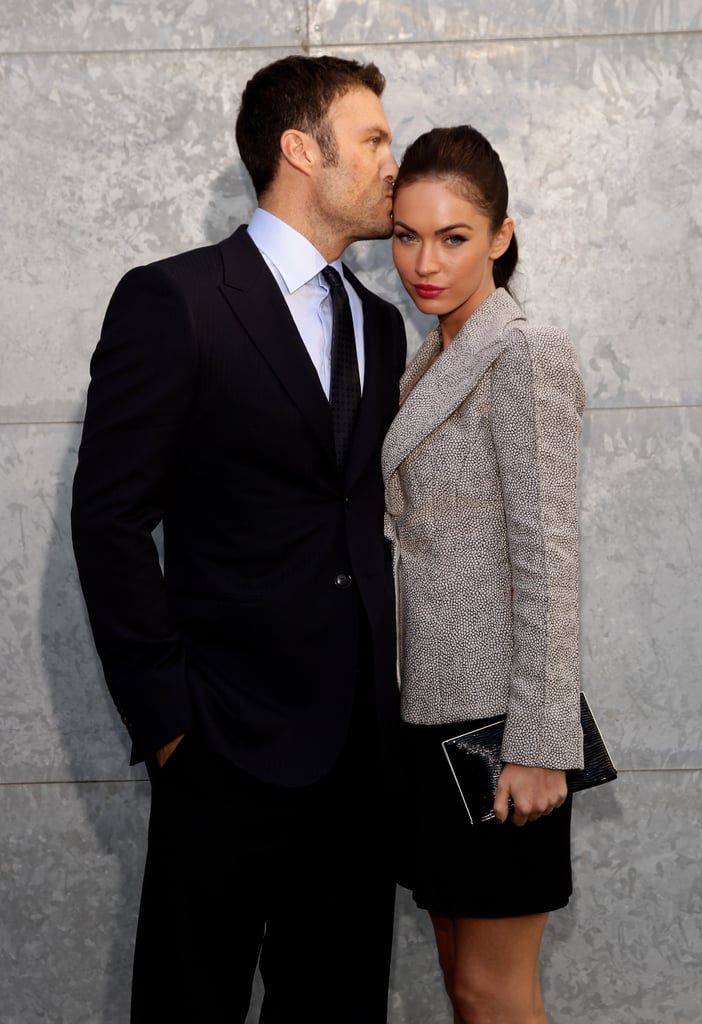 Brian planted a sweet kiss on Megan as they attended the Giorgio Armani fashion show in Milan, Italy, back in September 2010.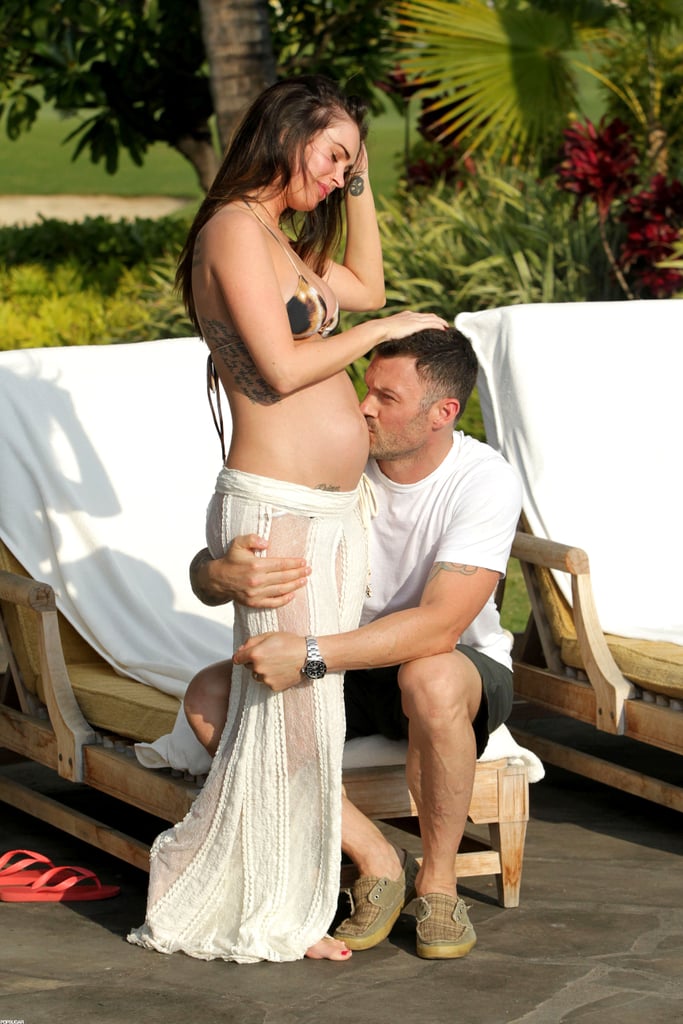 Brian kissed Megan's pregnant stomach during a vacation in Hawaii back in June 2012.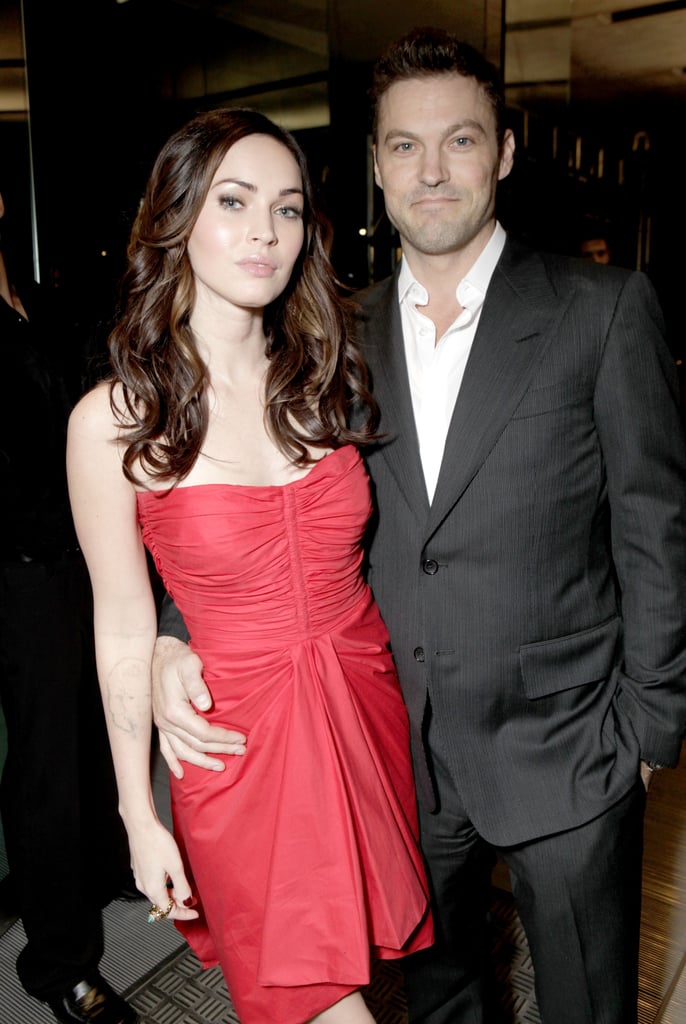 Brian held on to Megan as they attended a screening for Friends With Kids in Toronto in September 2011.
The couple showed adorable PDA during a trip to Carnival in Brazil back in February 2013.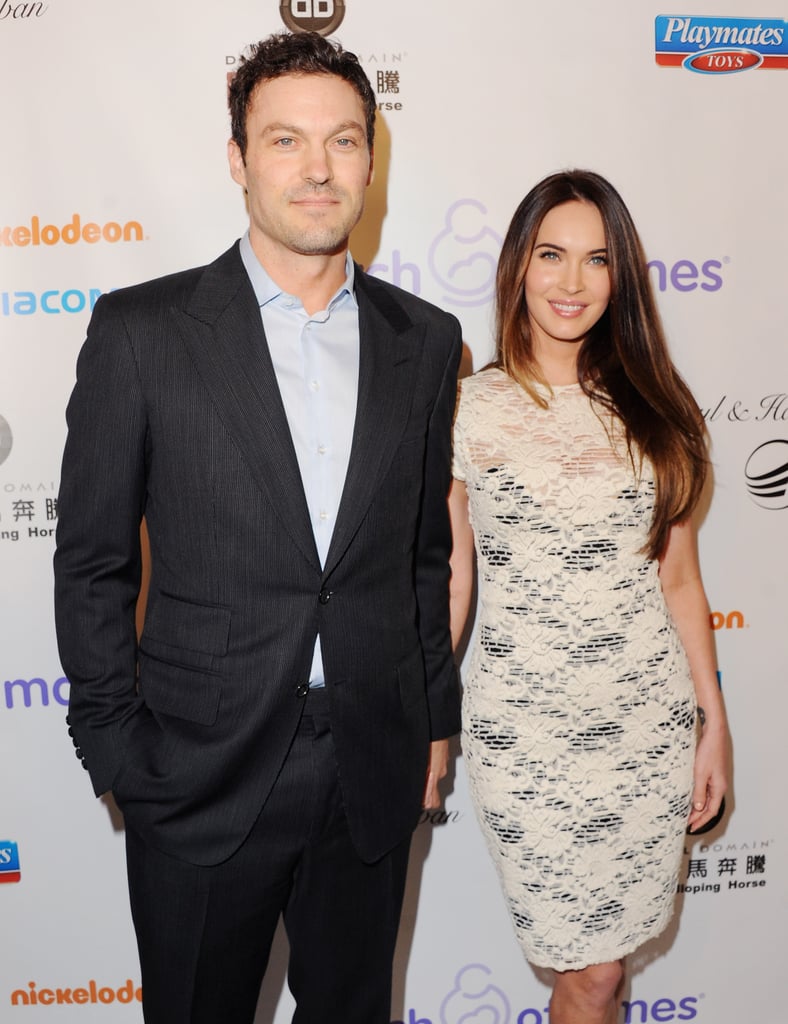 They held hands on the red carpet during a March of Dimes luncheon in LA in December 2012.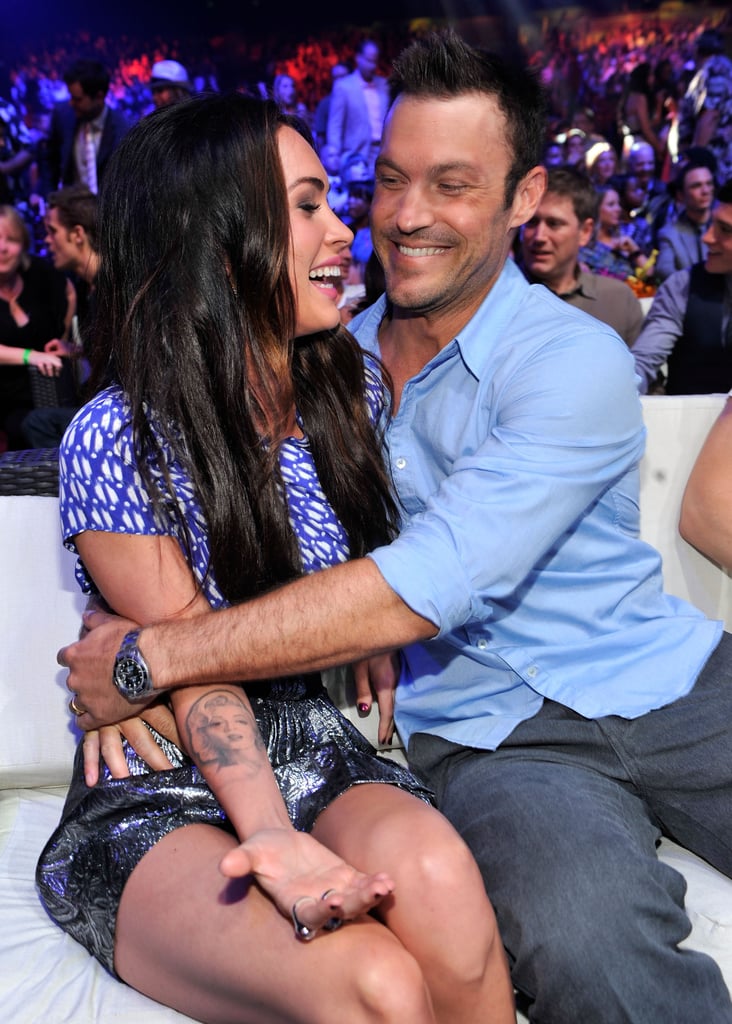 Megan and Brian were all smiles while hanging at the Teen Choice Awards in August 2010.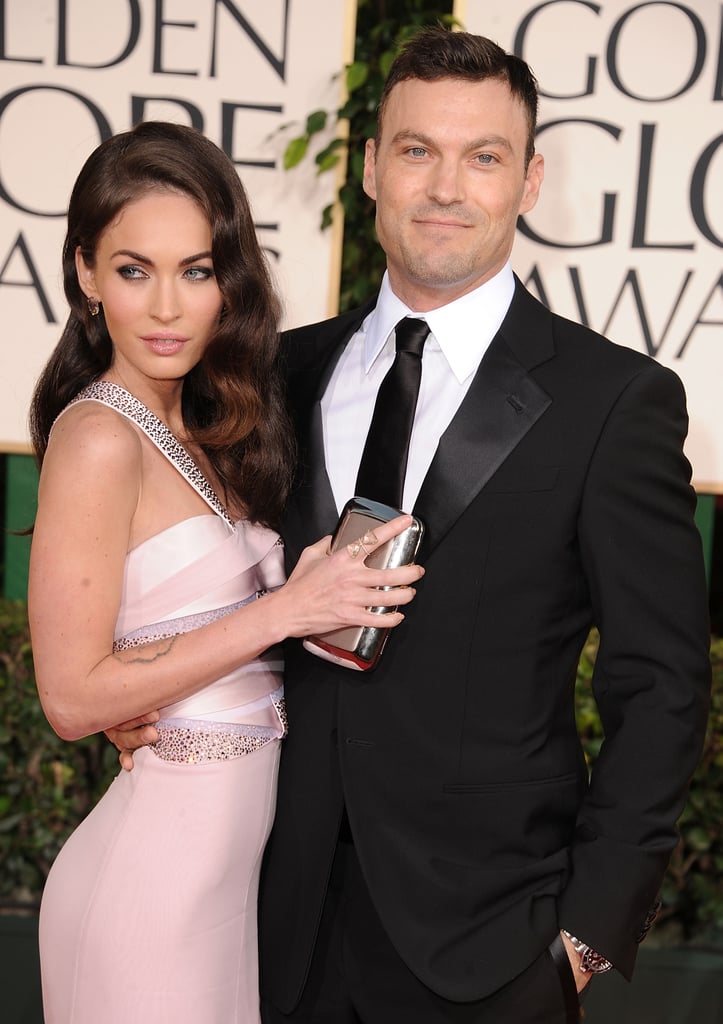 They exuded sexy glamour at the Golden Globes in January 2011.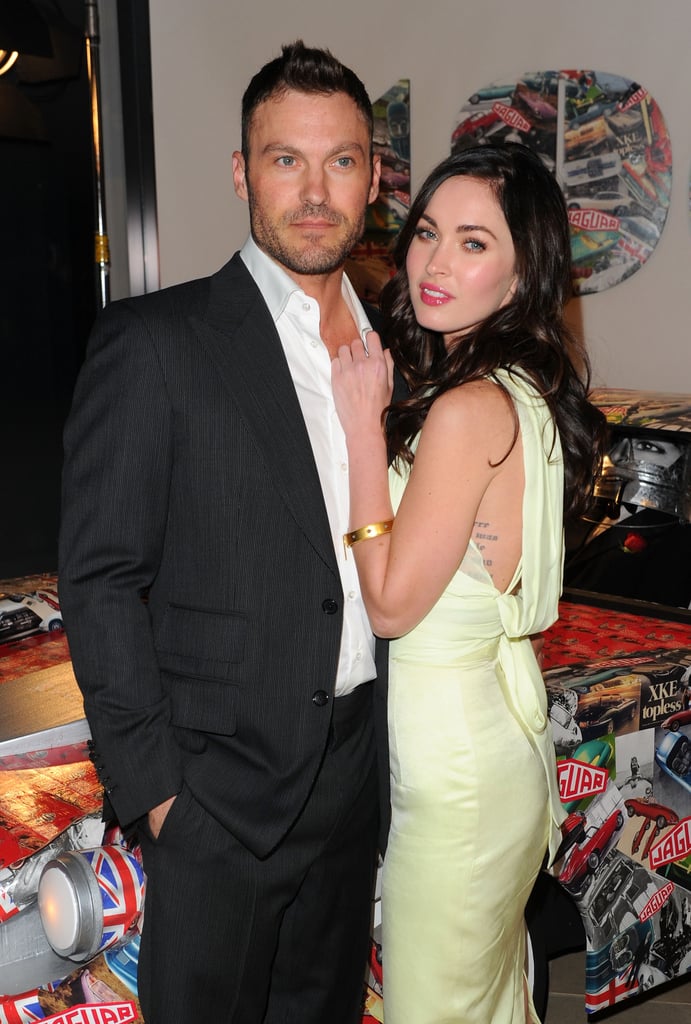 Megan couldn't keep her hands off Brian at a Jaguar event in NYC back in April 2011.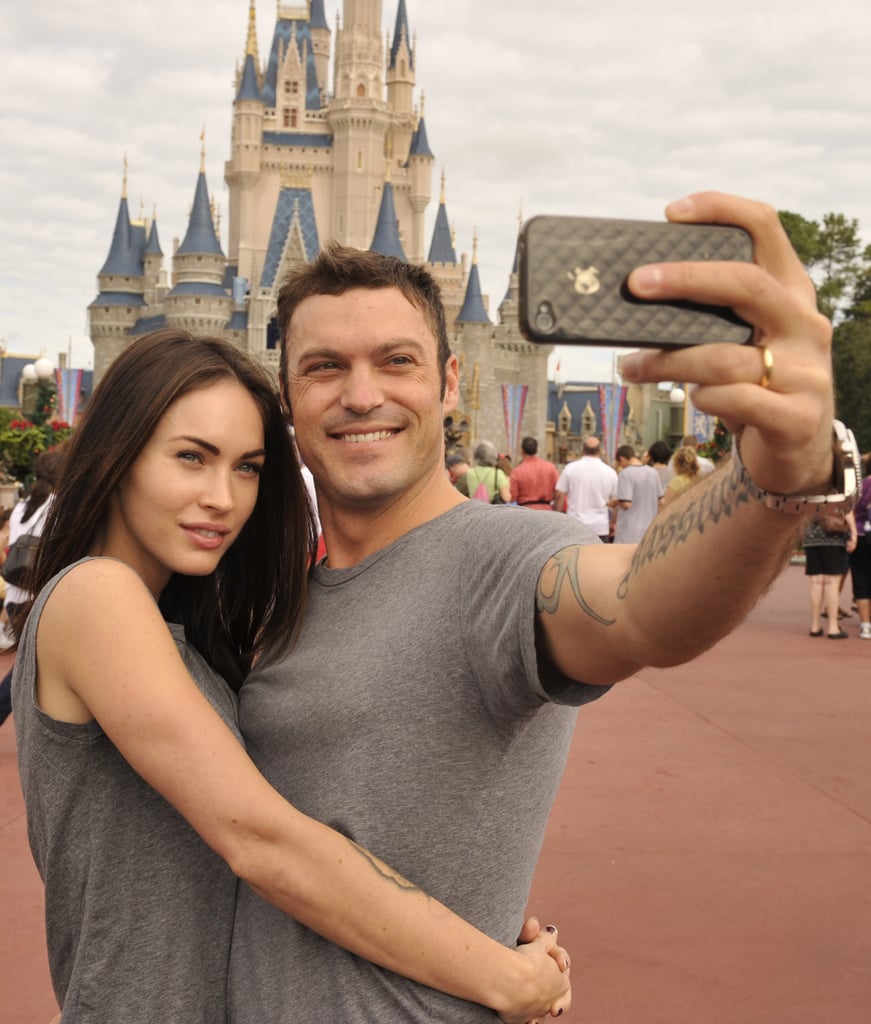 Brian and Megan snapped an adorable selfie during a day at Disney World in November 2010.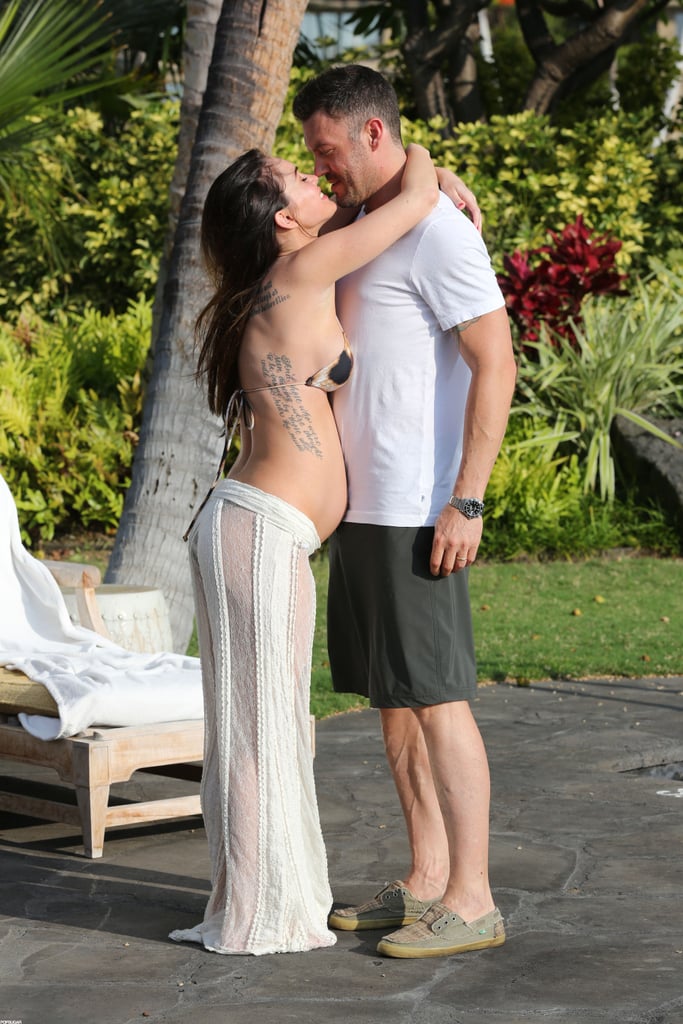 Pregnant Megan shared a kiss with her man during a June 2012 trip to Hawaii.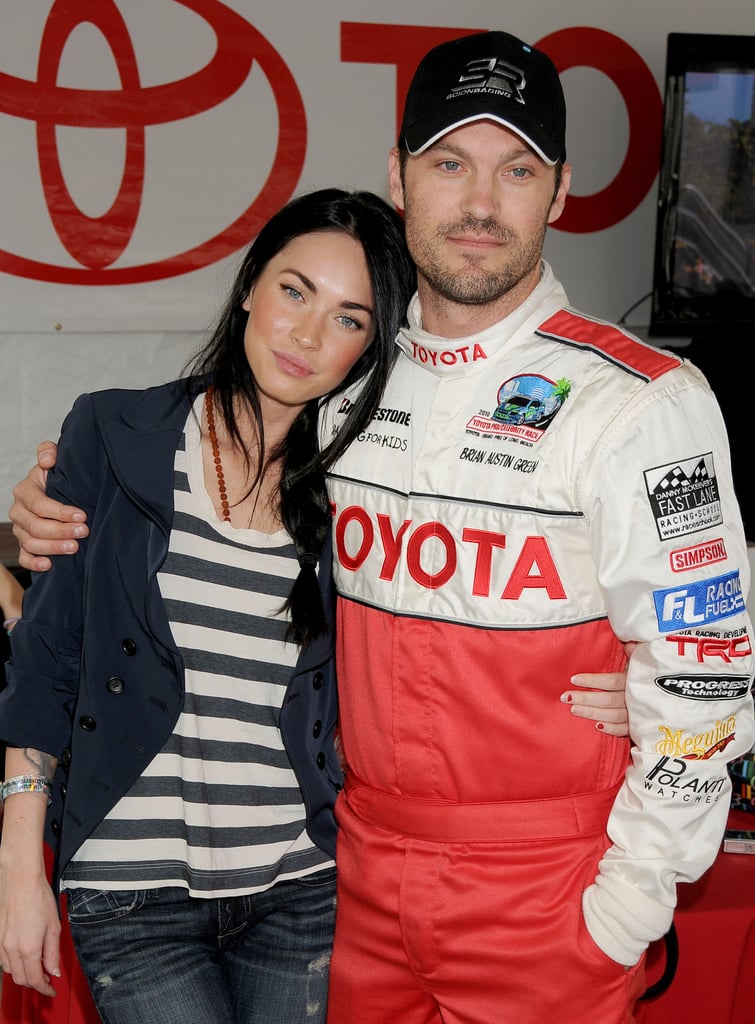 Brian had Megan's sweet support as he participated in a Toyota celebrity race day in LA back in April 2010.