Source: Getty / Streeter Lecka [1]
After the Mercer Bears upset the Duke Blue Devils 78 to 71 in the first round of March Madness, Mercer's Kevin Canevari performed one seriously epic victory dance. Surrounded by his pumped-up teammates, Kevin did the Nae Nae and cemented himself in Internet history. Another Mercer player, Anthony White Jr., showed off a little victory dance of his own for a hilarious moment reminiscent of The Chappelle Show. Haven't been following the tournament? We've got some very good-looking reasons to watch March Madness [2]. Take a look at their dances below, plus some less-than-amused reactions from the Duke crowd.
So, to recap, Kevin danced like this . . .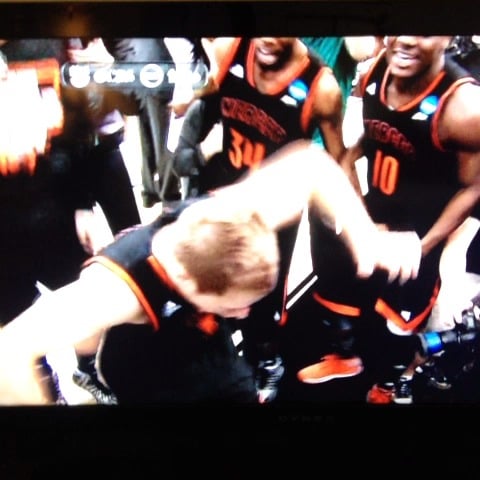 And Anthony danced like this.
Meanwhile, the Duke bench looked something like this.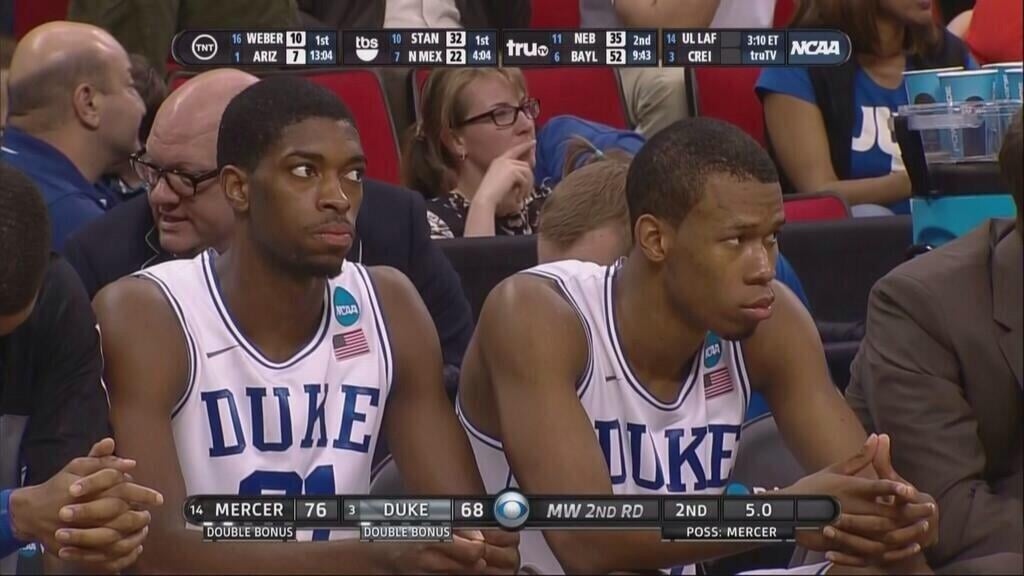 Source: Twitter user THEdavidharris [3]