Ever dream of overhearing a conversation between André Leon Talley and Benedict Cumberbatch? You're in luck! André was on the red carpet at Monday's Met Gala, getting the scoop from some of the biggest names in attendance, including Benedict. Vogue captured it all on video and shared the slices of style and gossip on YouTube Tuesday. Kim Karadashian talked about her wedding [1], David Beckham [2] blushed about his sexy billboards, and Stella McCartney and her girls stopped for some lively banter [3]. Watch the highlights below.
Kim Kardashian and Kanye West
Kim divulged how many wedding [4] dresses she's tried on. Also, André Leon Talley is invited to their wedding in case you were curious.
Lupita Nyong'o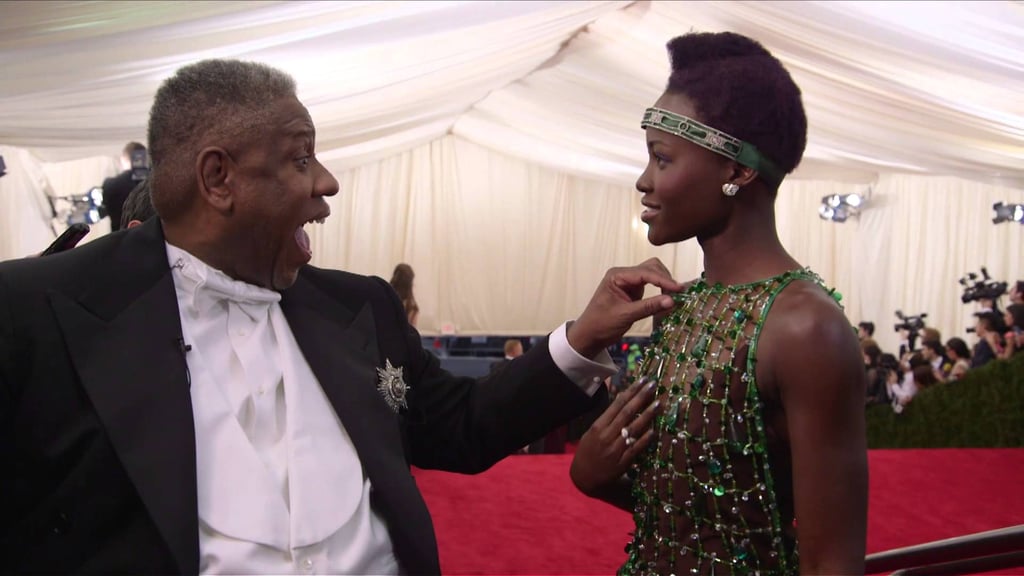 The Oscar winner said she almost didn't wear her green Prada creation.
Victoria and David Beckham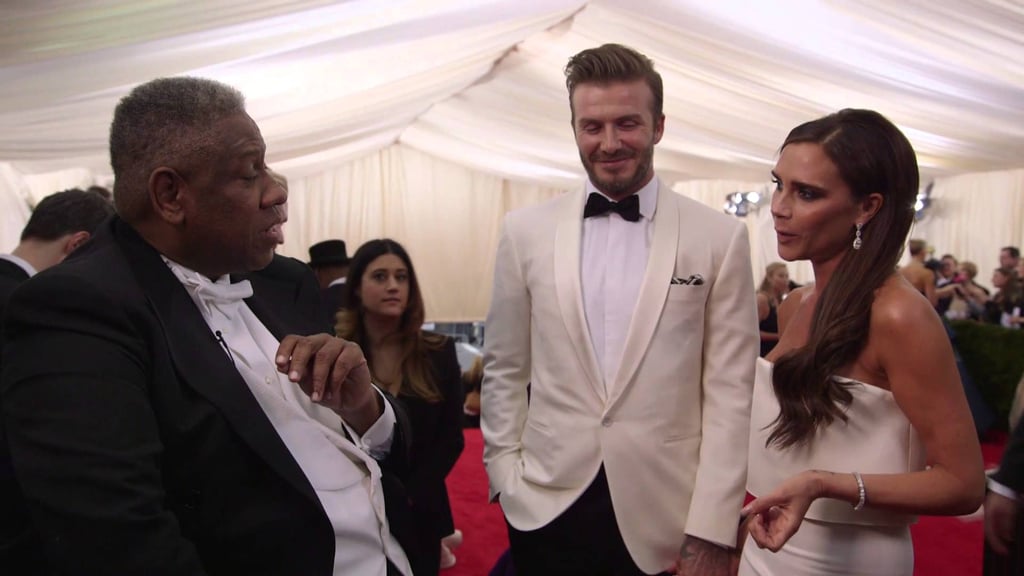 David said his wife is proud of his sexy billboards.
Rihanna, Cara Delevingne, Reese Witherspoon, Kate Bosworth, and Stella McCartney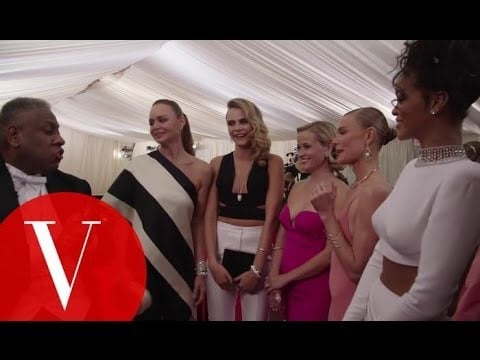 The Stella posse included Kate Bosworth [5], who couldn't believe Reese had never been to a Met Gala before.
Benedict Cumberbatch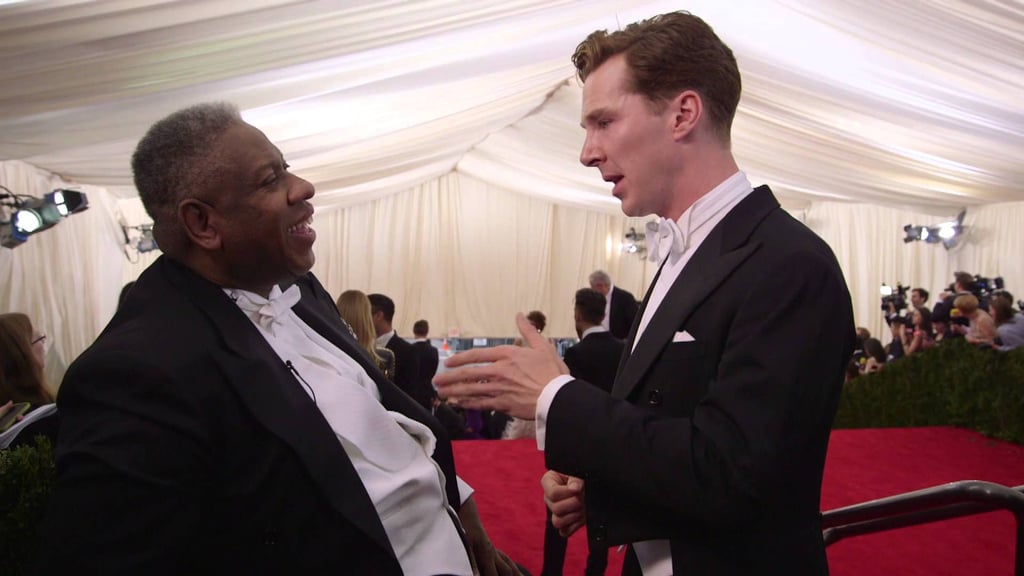 The actor talked about how he met Anna Wintour and shared his acting heroes.