The 2014 Met Gala [1] took over the Metropolitan Museum of Art in NYC on Monday night with its annual bash. But before the stars can get inside to celebrate, they must climb the grand staircase, making for some gorgeous photos as they navigate the dramatic carpeted steps. We've rounded up the most stunning staircase shots from this year's gala, starting with Rihanna [2] making her way into the Met.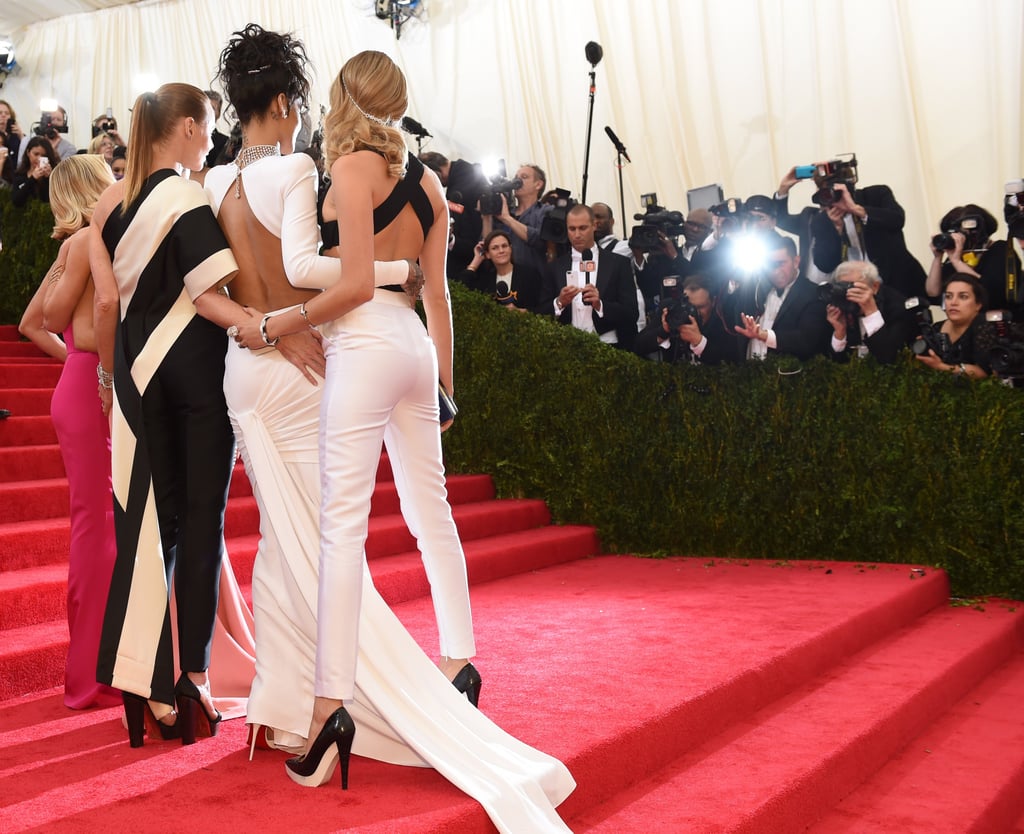 Reese Witherspoon [3], Stella McCartney, Rihanna [4], and Cara Delevingne grouped together on their way up the stairs.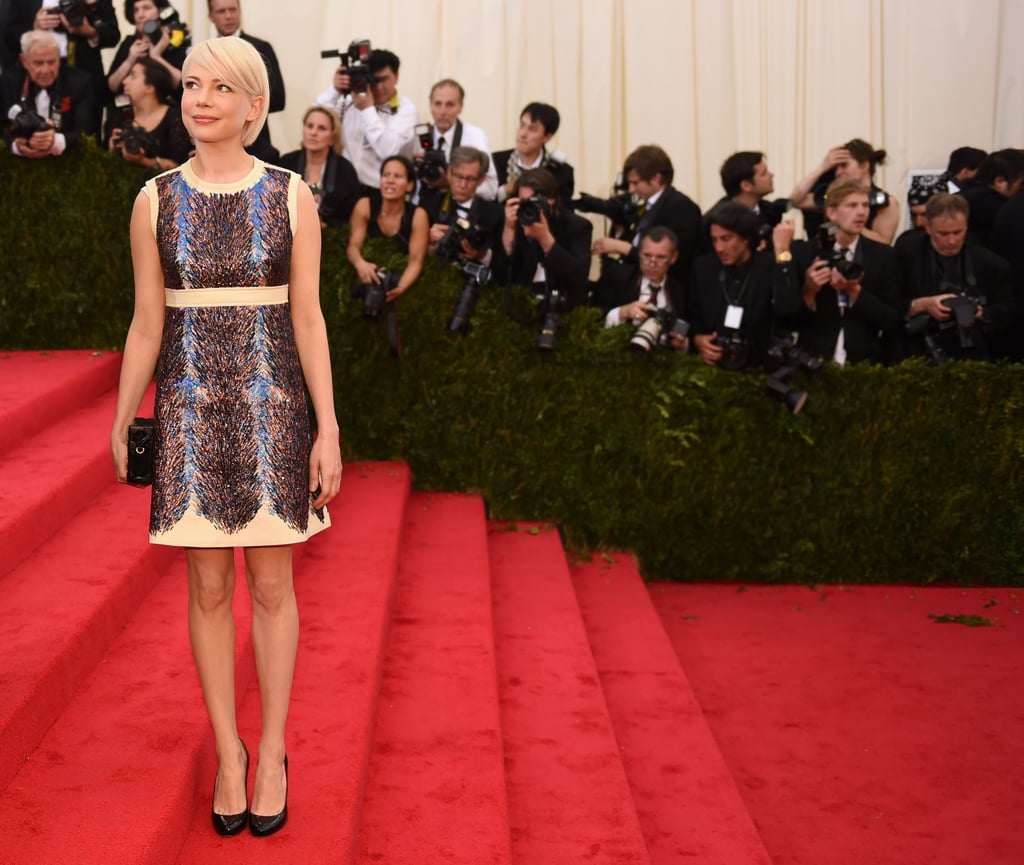 Michelle Williams [5] made a solo stop on the staircase.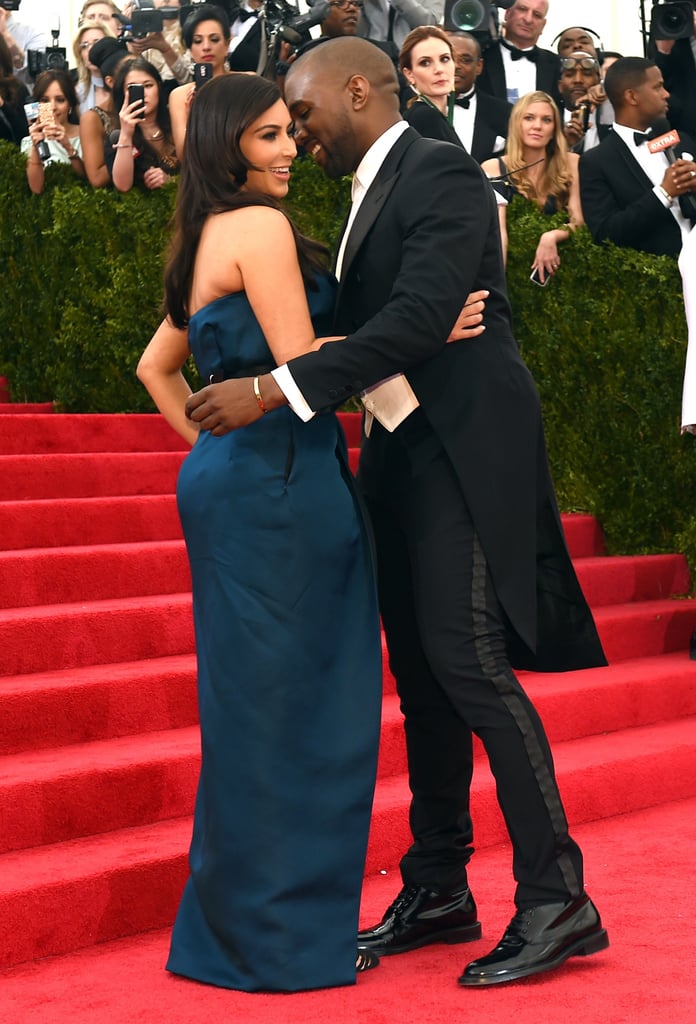 Kim Kardashian [6] and Kanye West [7] shared a moment on the stairs.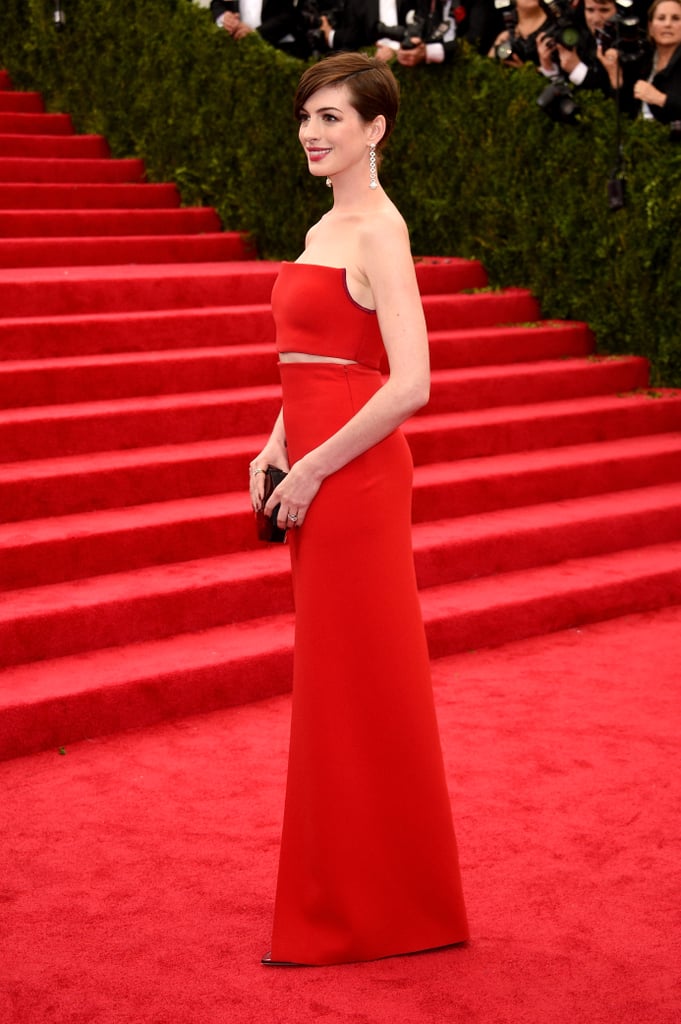 Anne Hathaway [8]'s red gown matched the carpet's bright hue.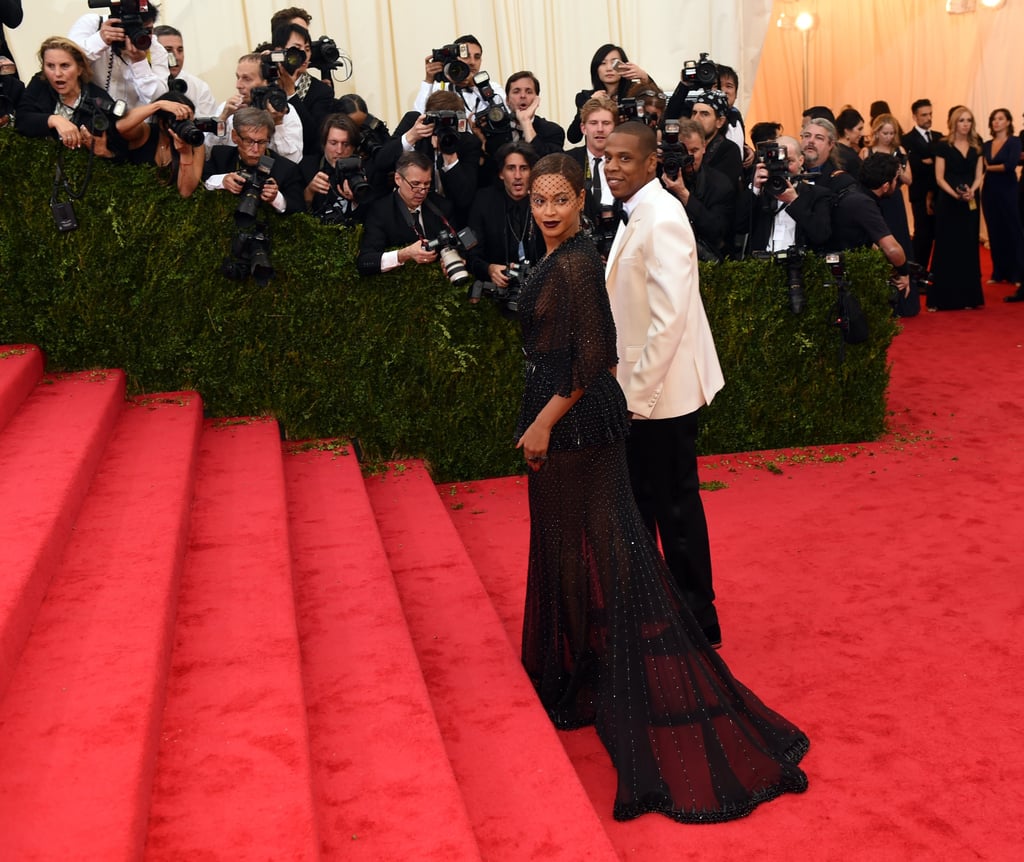 Beyoncé and Jay Z paused before the grand staircase.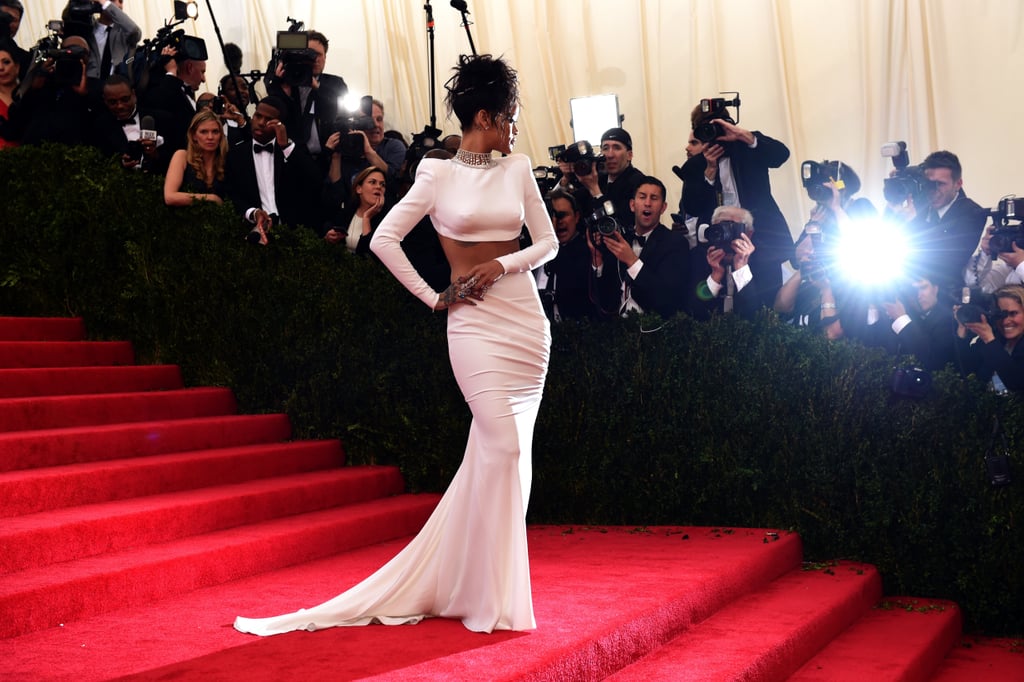 Bulbs flashed for Rihanna [9].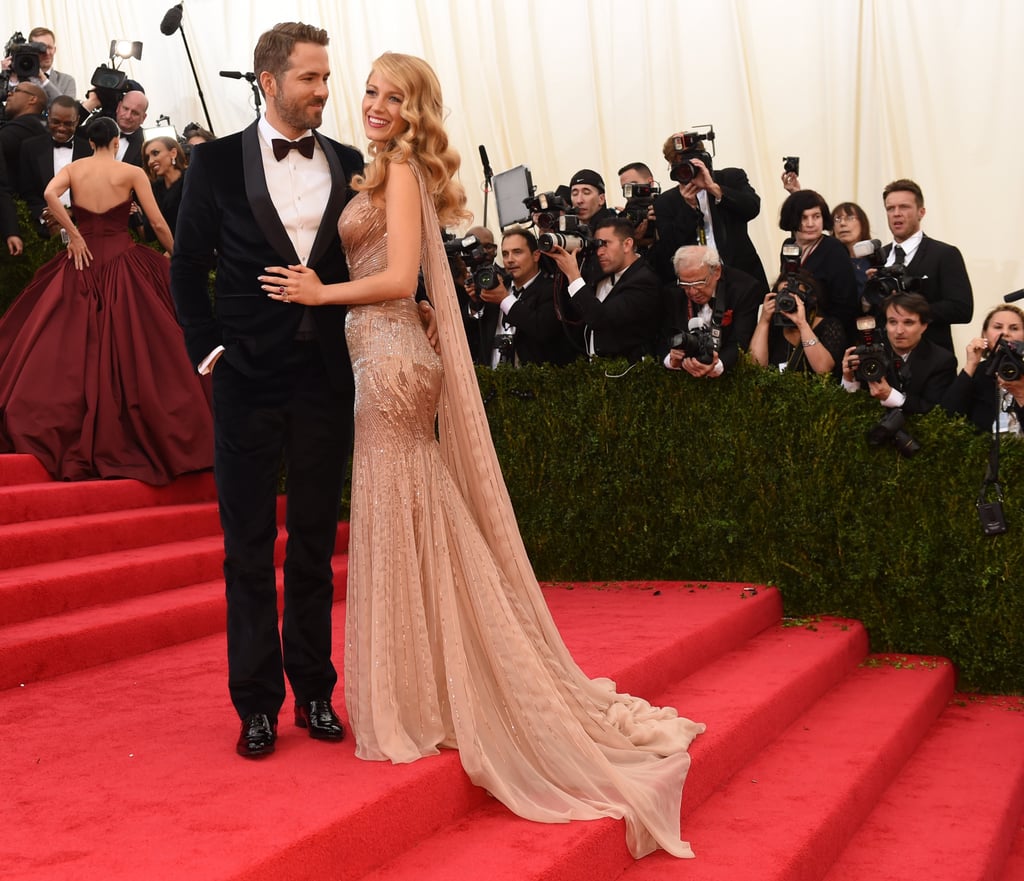 Ryan Reynolds [10] and Blake Lively [11] stopped on a landing.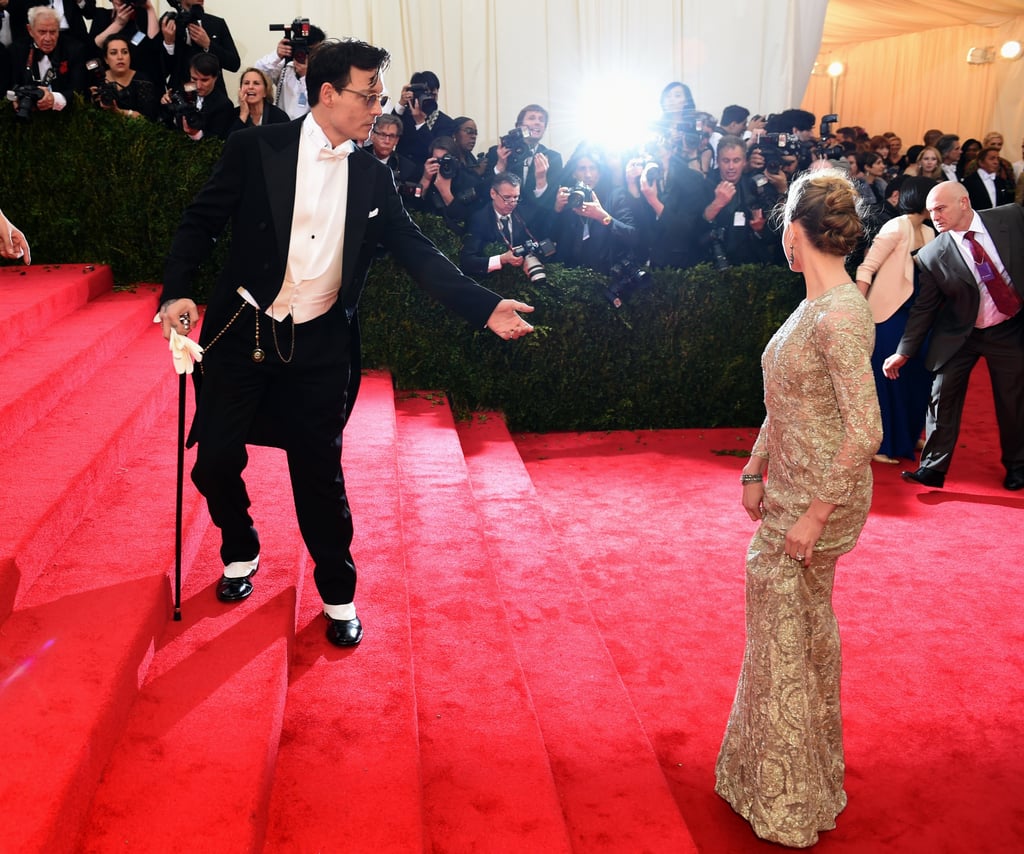 Johnny Depp [12] lent a hand to Amber Heard.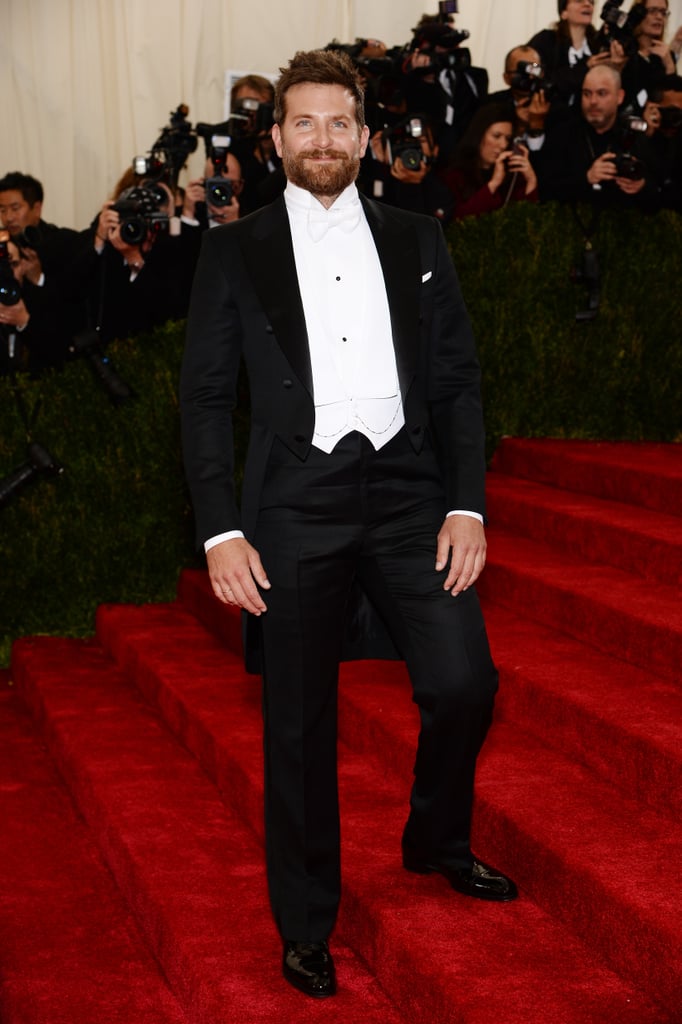 Bradley Cooper [13], who served as a cochair for the Gala, stepped into the event.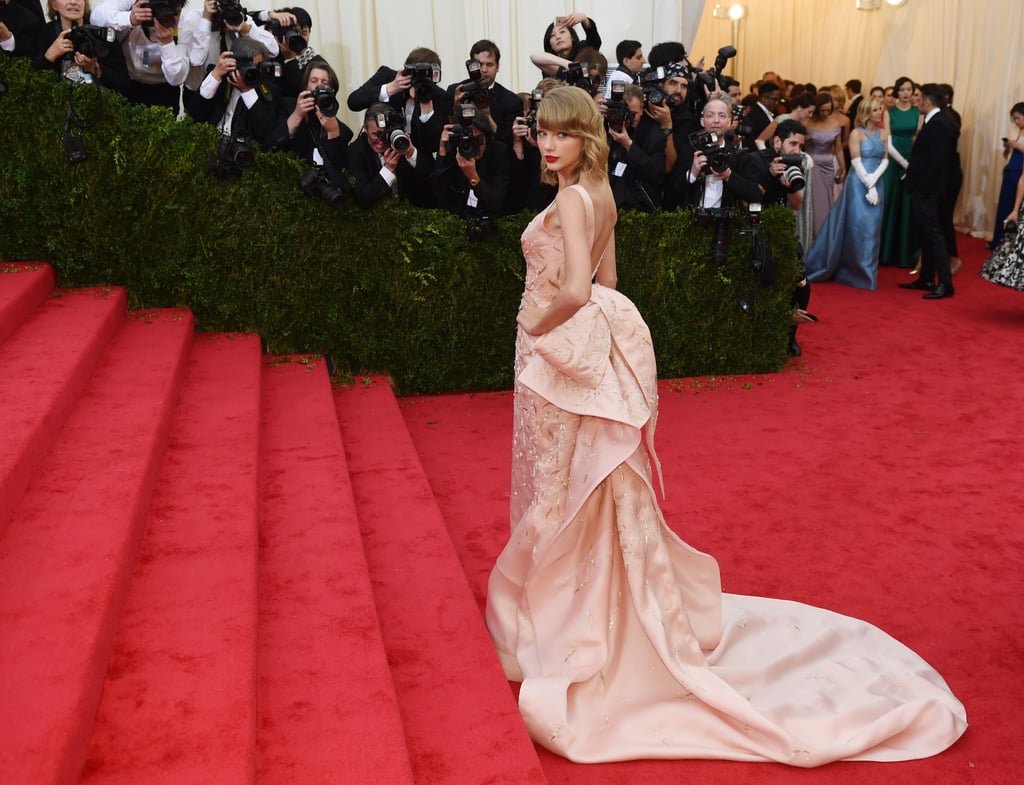 Taylor Swift [14] got ready to make her ascent.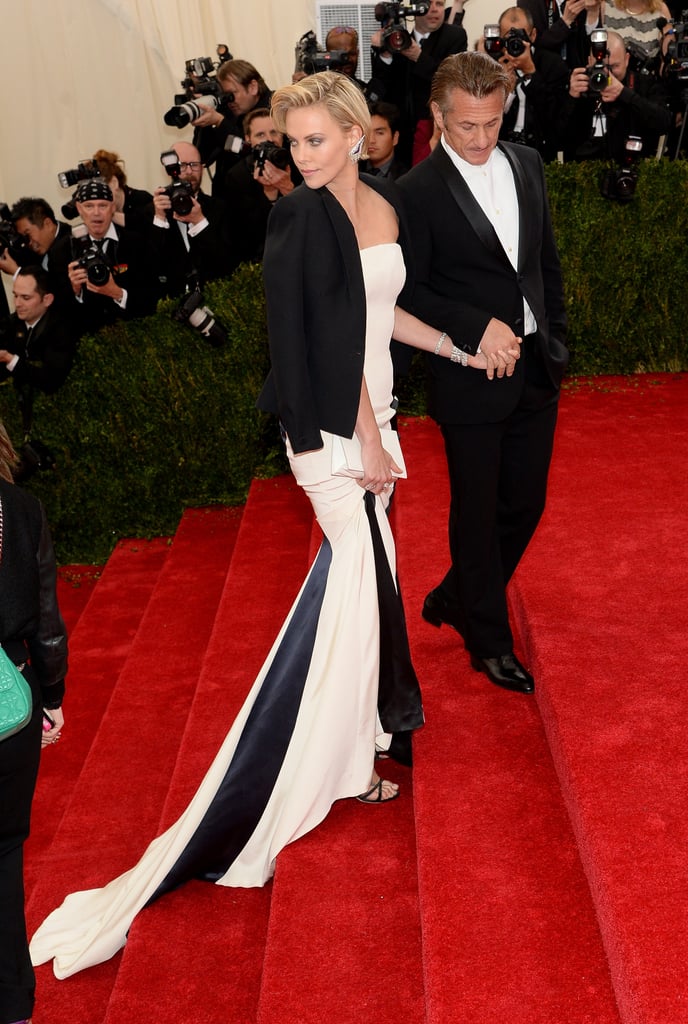 Sean Penn [15] led the way for Charlize Theron [16].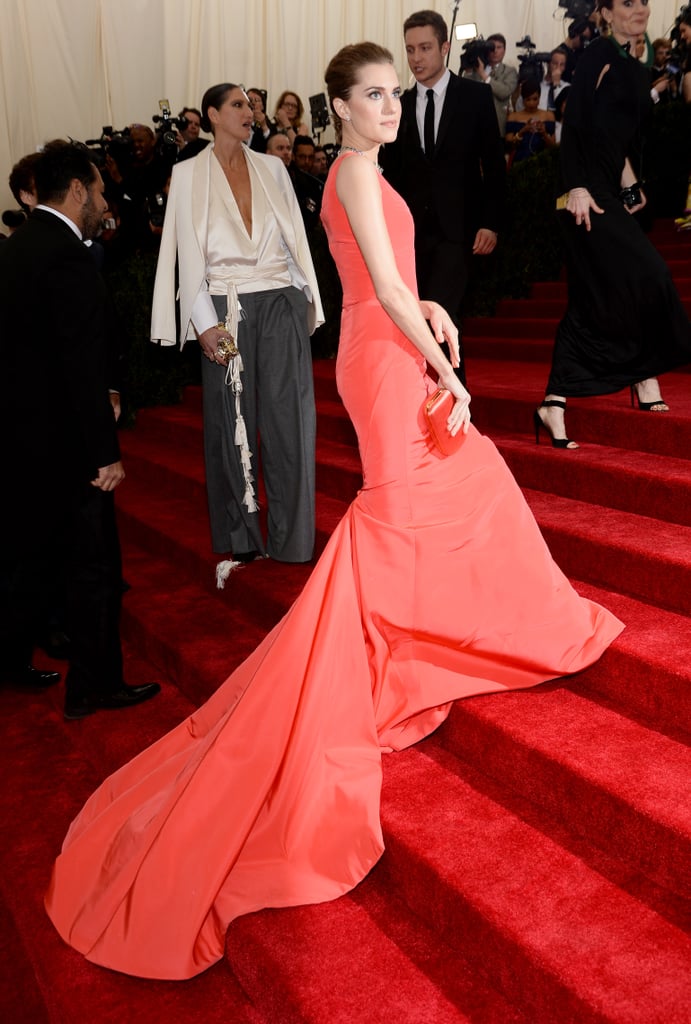 Allison Williams stepped up the stairs solo.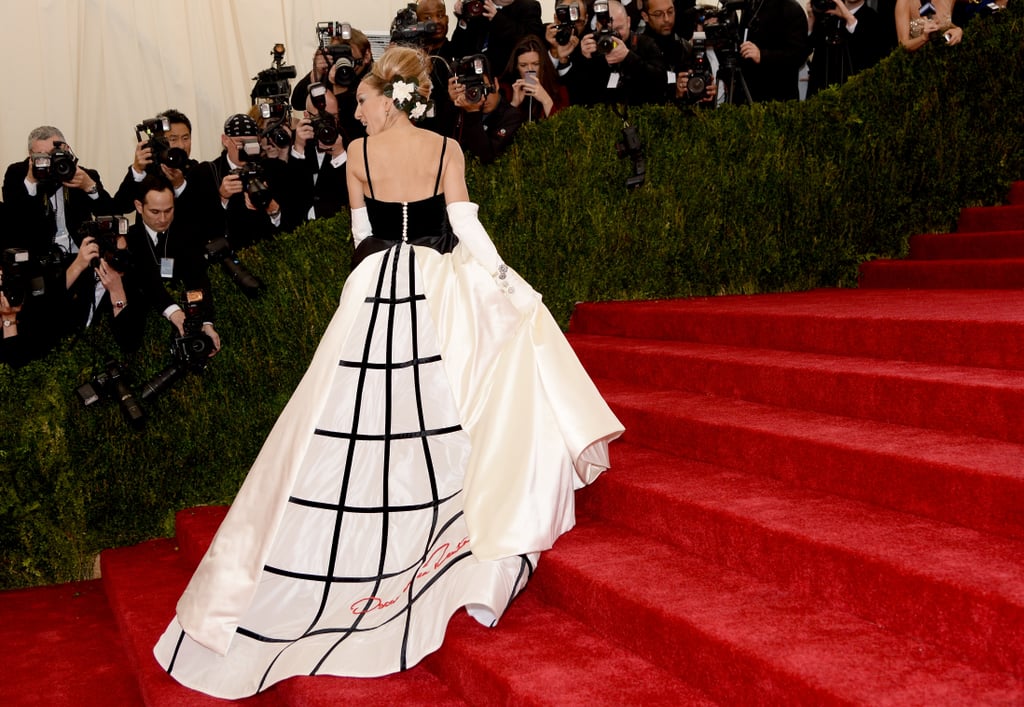 Sarah Jessica Parker [17] carried her gown up the steps.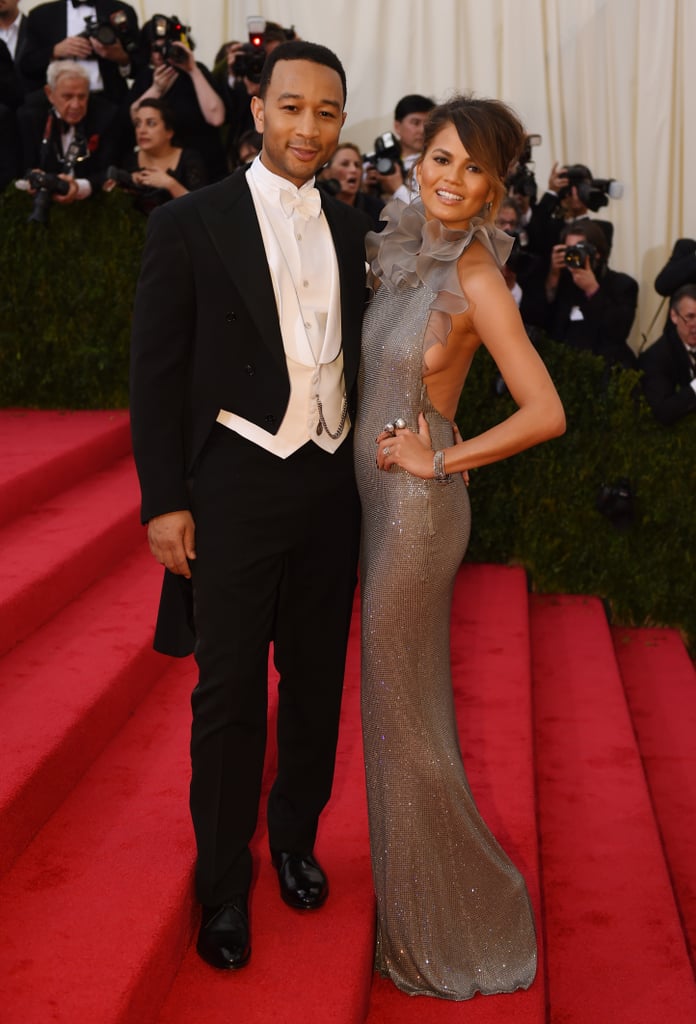 John Legend [18] and Chrissy Teigen took a break midway up the grand staircase.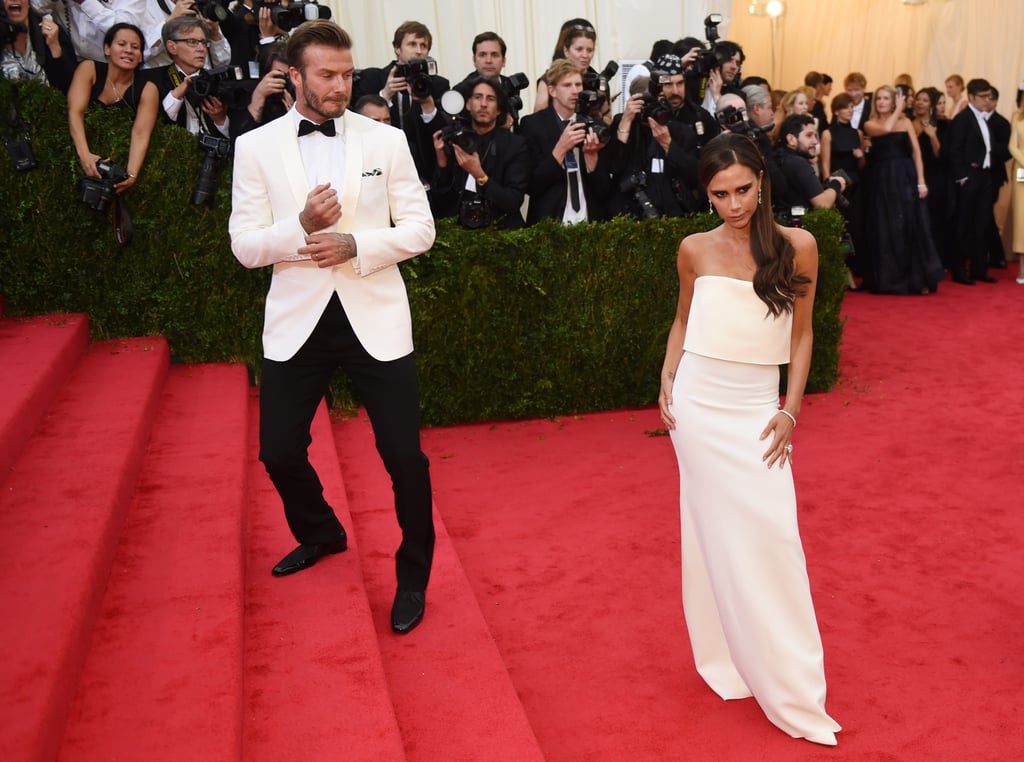 David Beckham [19] waited for Victoria.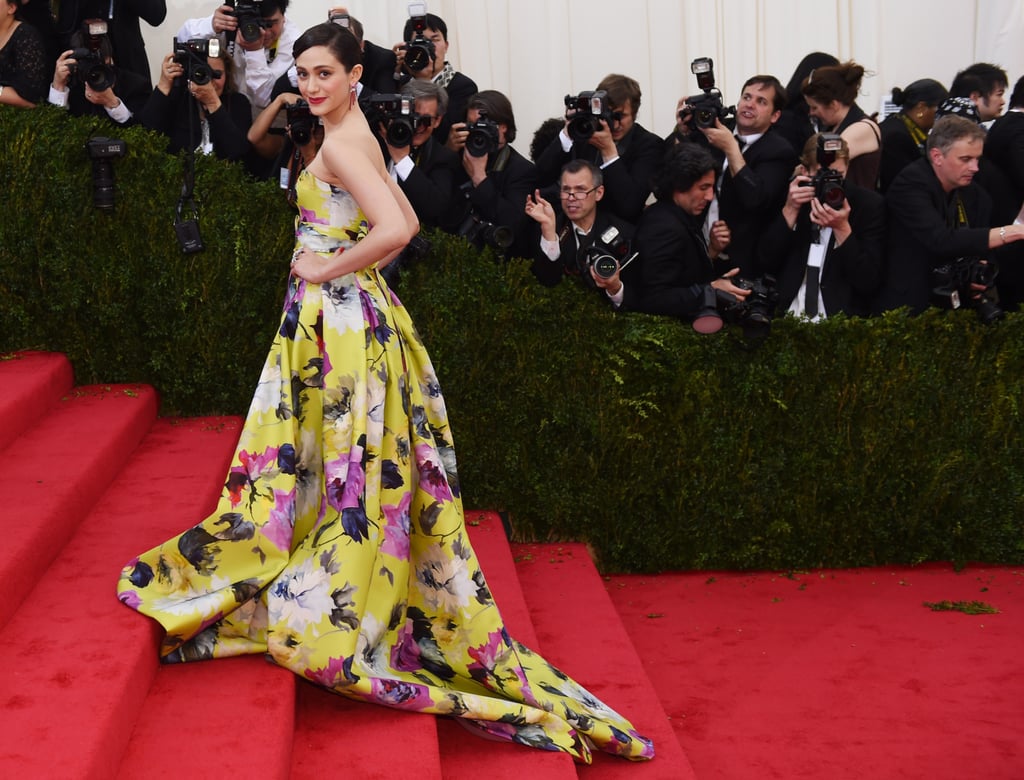 Emmy Rossum climbed the stairs in her floral gown.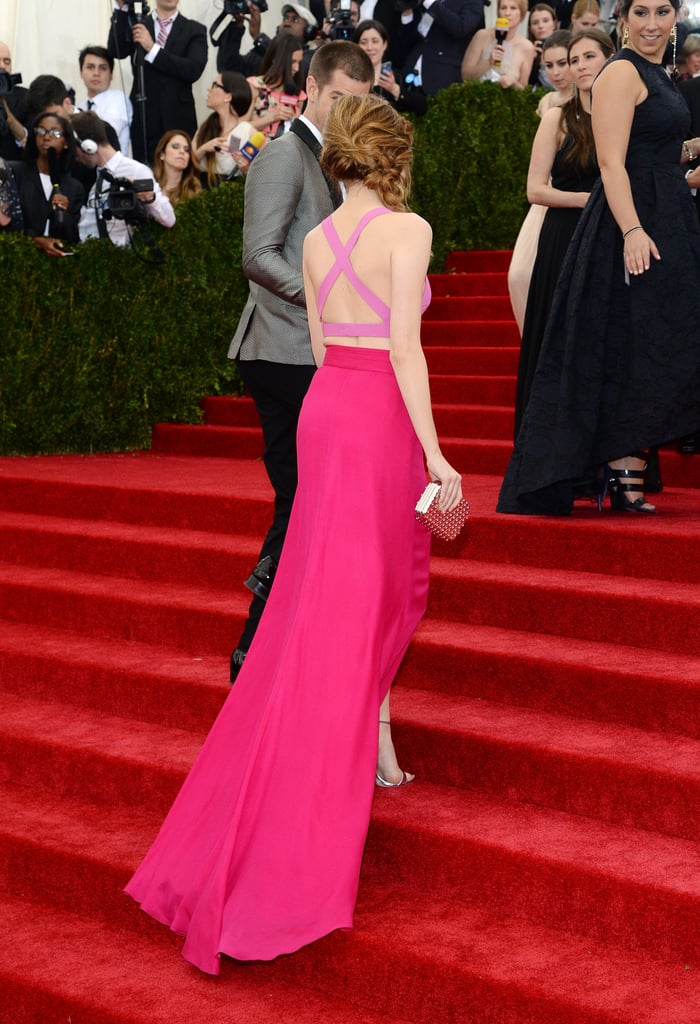 Andrew Garfield offered Emma Stone [20] his hand.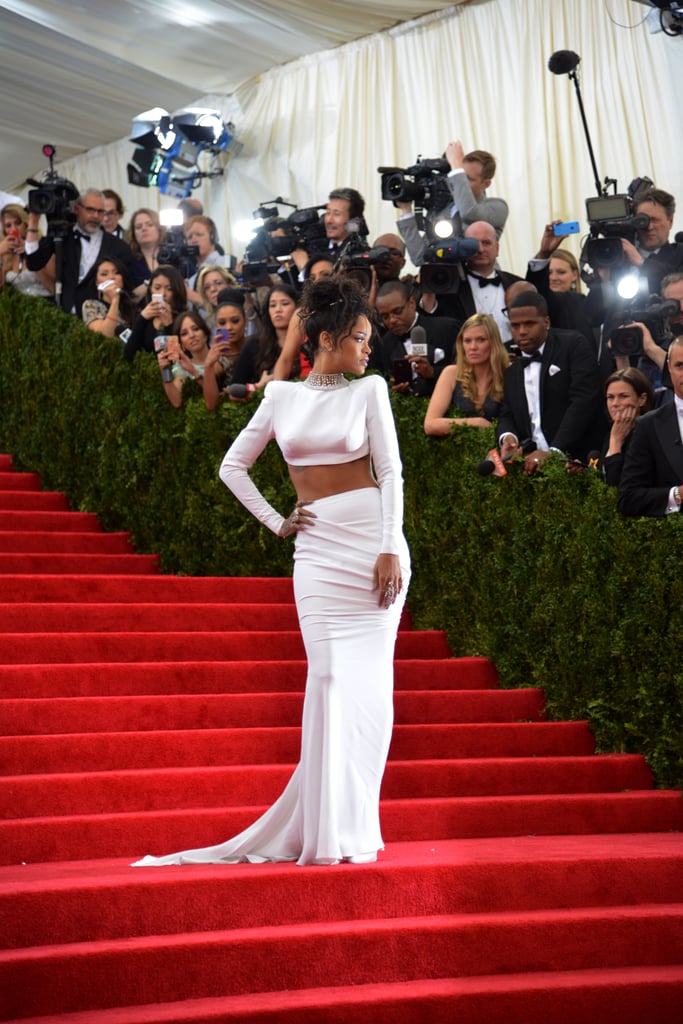 Rihanna [21] paused for the cameras.