We were just introduced to Zac Efron [1] and Michelle Rodriguez's friendship this week, and we're already loving it. The duo is currently vacationing in Italy, and on Tuesday, they hit the open water instead of dancing on tables and doing headstands [2]. Michelle posed for a mini photo shoot with a friend on a boat, wearing one of her signature black bikinis [3] and doing backflips into the ocean in Porto Cervo, Sardinia, before she and Zac left to walk along the boardwalk once they docked. Unfortunately, Zac wasn't shirtless or dancing [4] this time, but he still looked superhot. Keep reading to see their guide to a perfect Summer vacation, as told by their day in the sun.
Start the day in your bikini, always.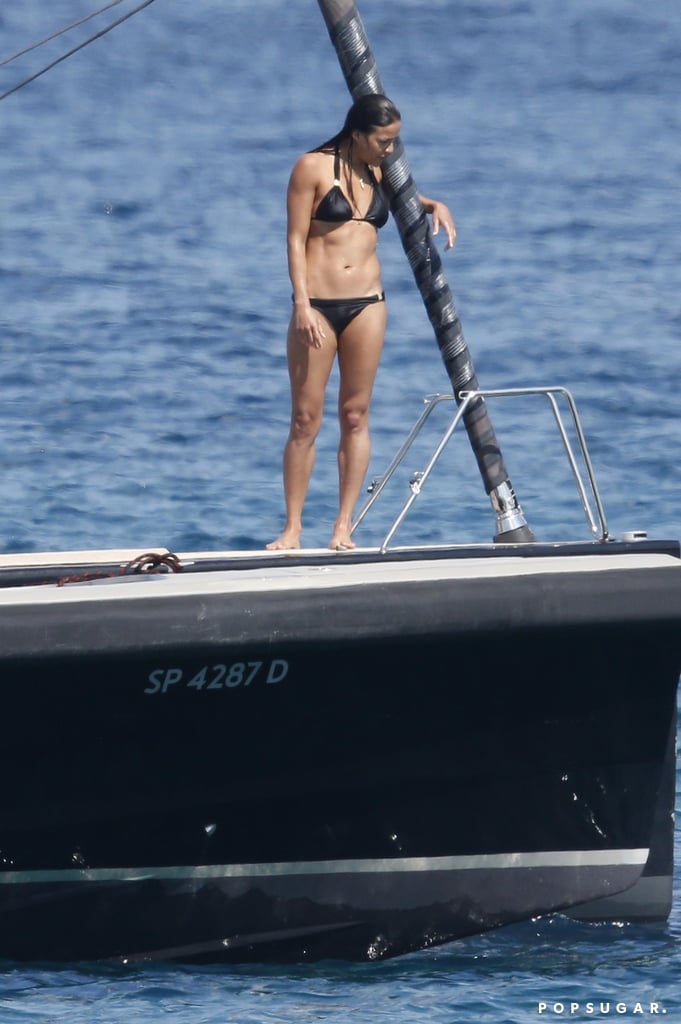 Then do some flips and jumps off of the boat.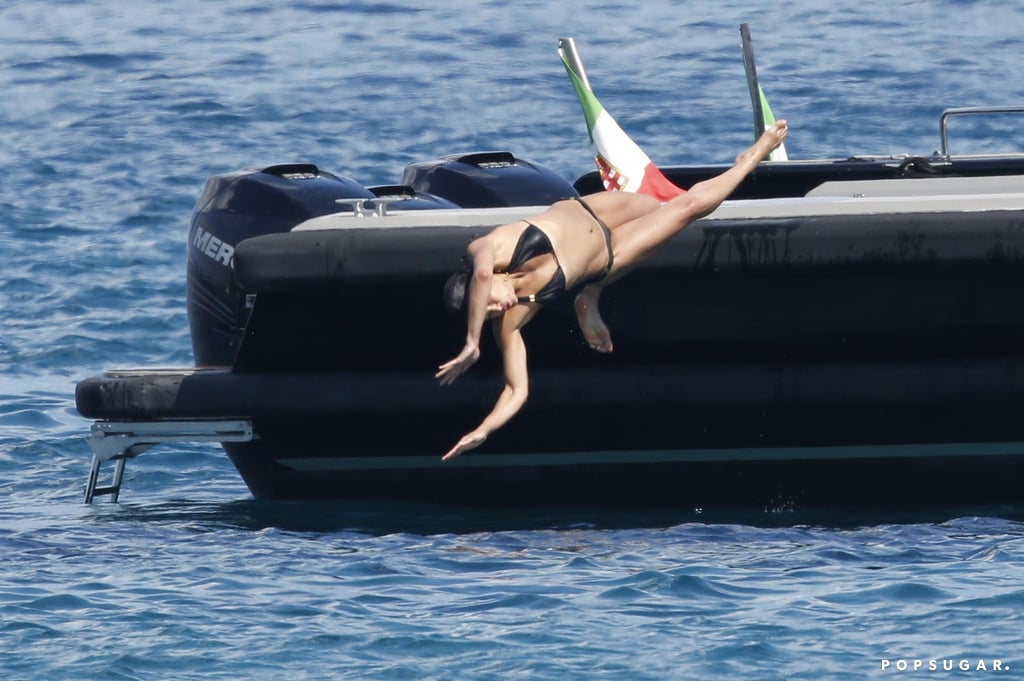 Always pack light so you can move around from place to place.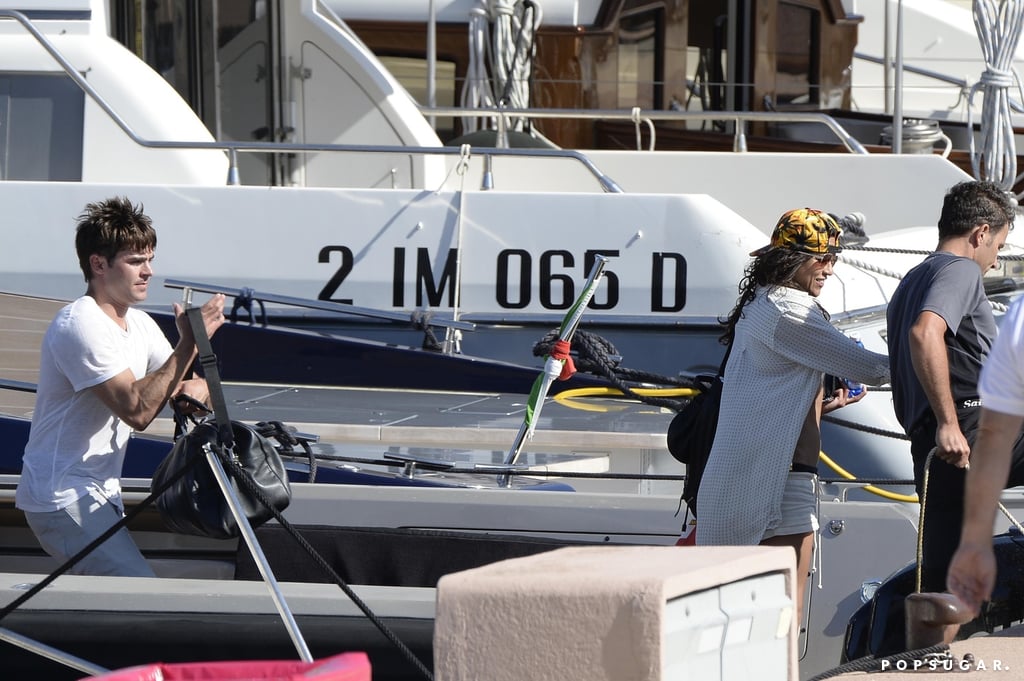 A wave can double as a high five if you play your cards right.
It can also transform into a handshake or a hug.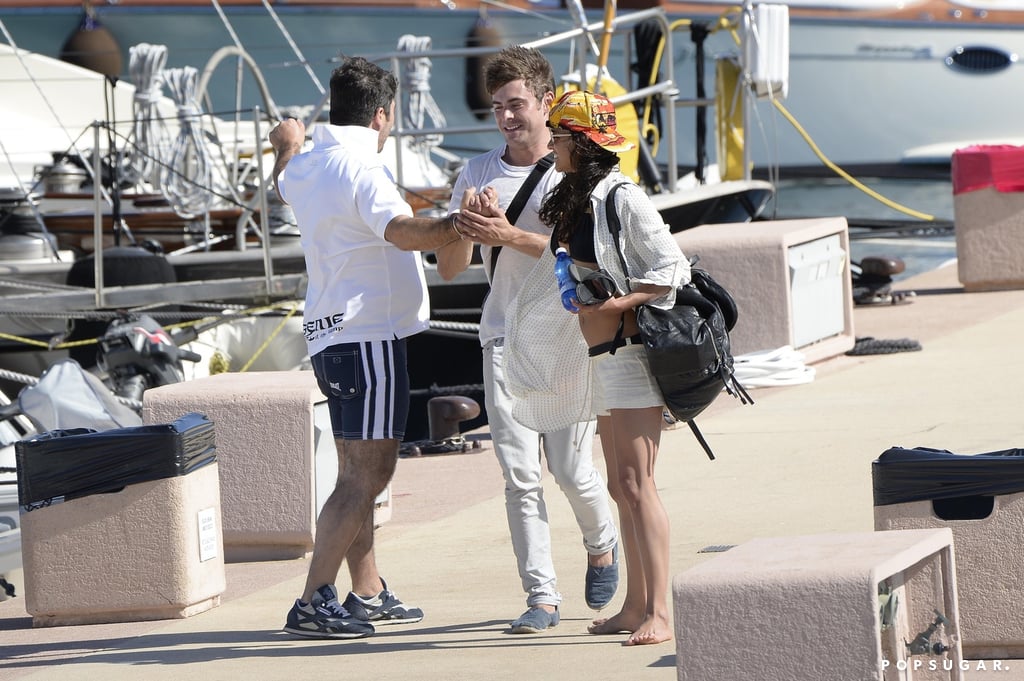 It's best if you walk like you're on a runway.
Licking your lips is always a plus.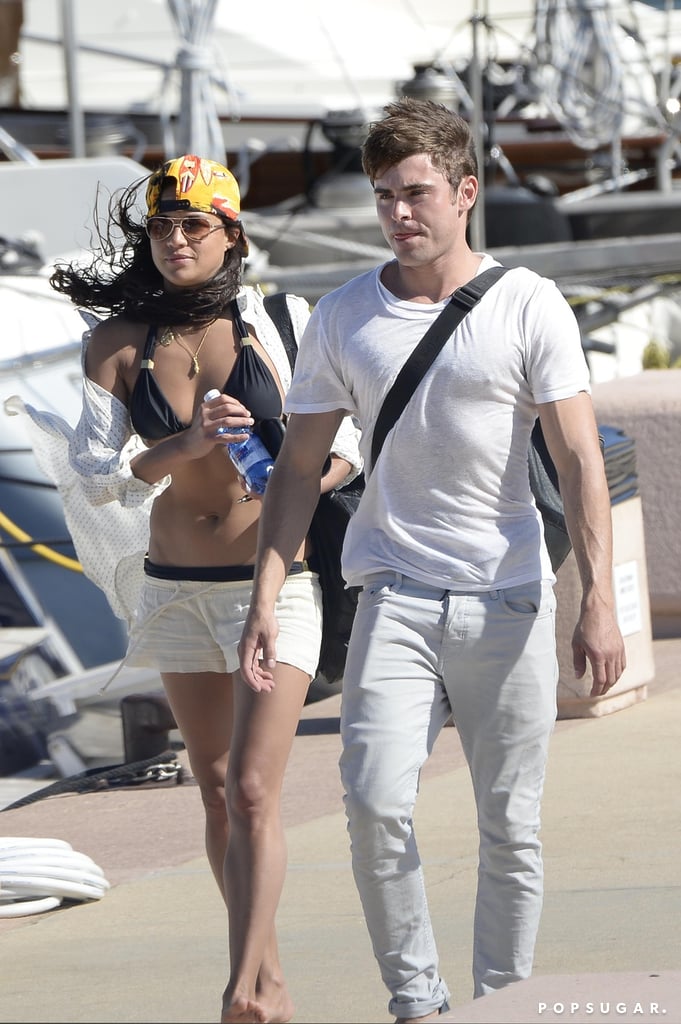 Look serious . . . but sexy.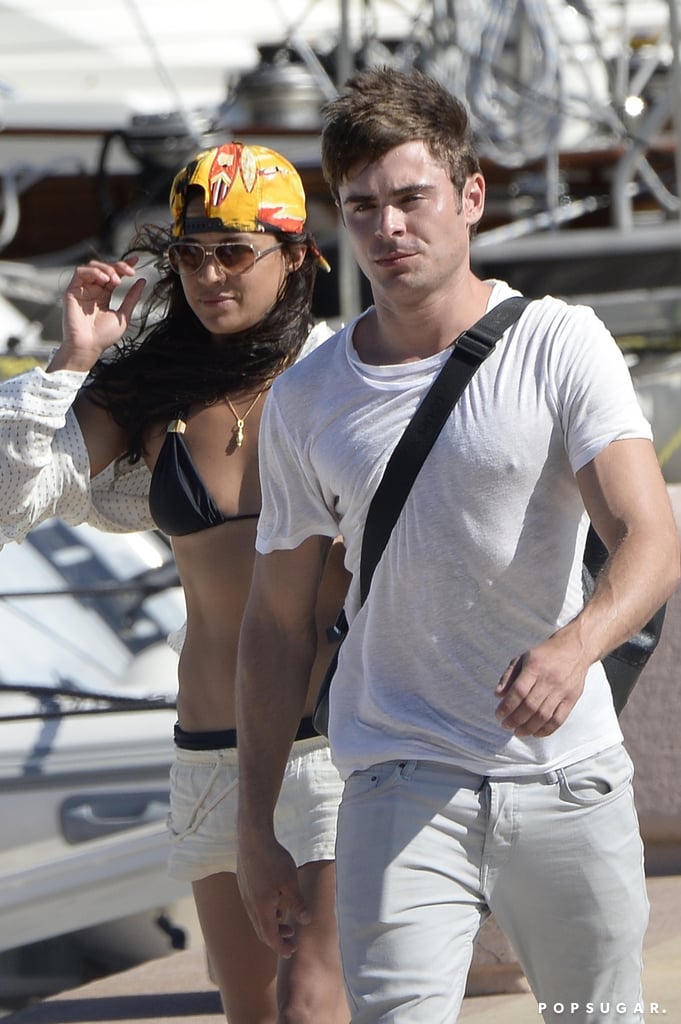 And color coordinating with your friend is never a bad option.