Zac Efron [1] and Michelle Rodriguez had a wild weekend [2] in Ibiza, Spain. On Saturday, the stars rode jet skis and partied with pals aboard a yacht. During an excursion on the mainland, Zac showed Michelle his sweet side, wrapping his arm around her and holding her head. The actors were also spotted getting close [3] on a yacht on Thursday night, marking the first time we'd seen the new couple together since they showed serious PDA in Italy in early July [4].
Zac and Michelle are back in Europe after taking a short trip back home to the US, where Zac had a guys-only night out with Robert Pattinson [5] (who also happens to be pals with Michelle). However, Zac and Michelle didn't keep their distance when they were back in LA, as Zac was spotted leaving Michelle's home [6] last week following a night out. Despite the LA reunion, the two were not spotted together when Michelle donned a bikini [7] and had some fun on a yacht with a group of handsome men on Wednesday. The actress was seen taking jumps off of the massive boat and even shared a video of herself taking a dramatic plunge on Instagram [8]. On Friday morning, she shared a video of herself relaxing by a pool [9] on her own. "Order out of chaos peace and quiet . . . priceless," she wrote. Zac and Michelle didn't just stick to hanging out on a boat on Thursday. The pair were spotted having a very sexy makeout/dance session [10] at an Ibiza club on that same night. See the video and pictures below!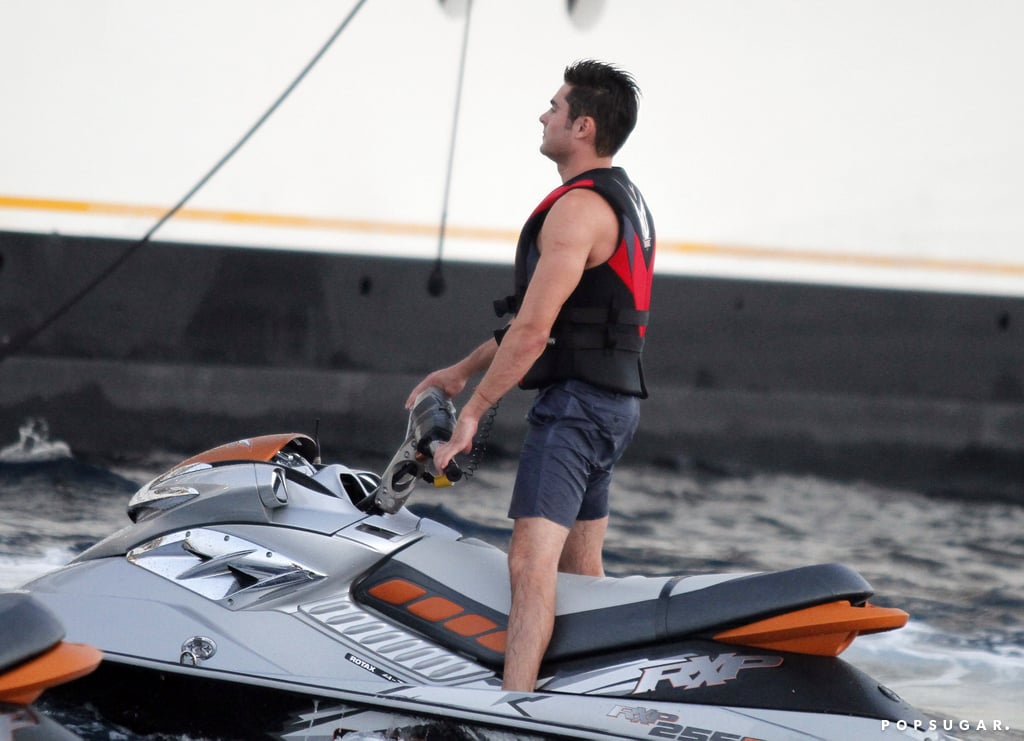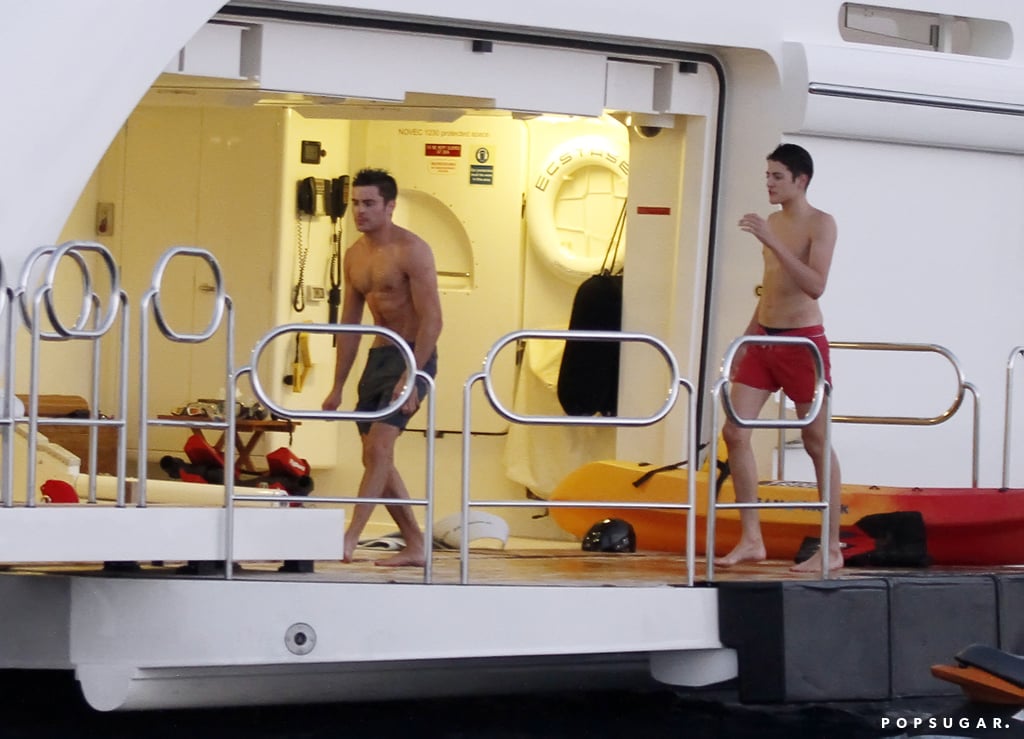 Zac hung out with a buddy.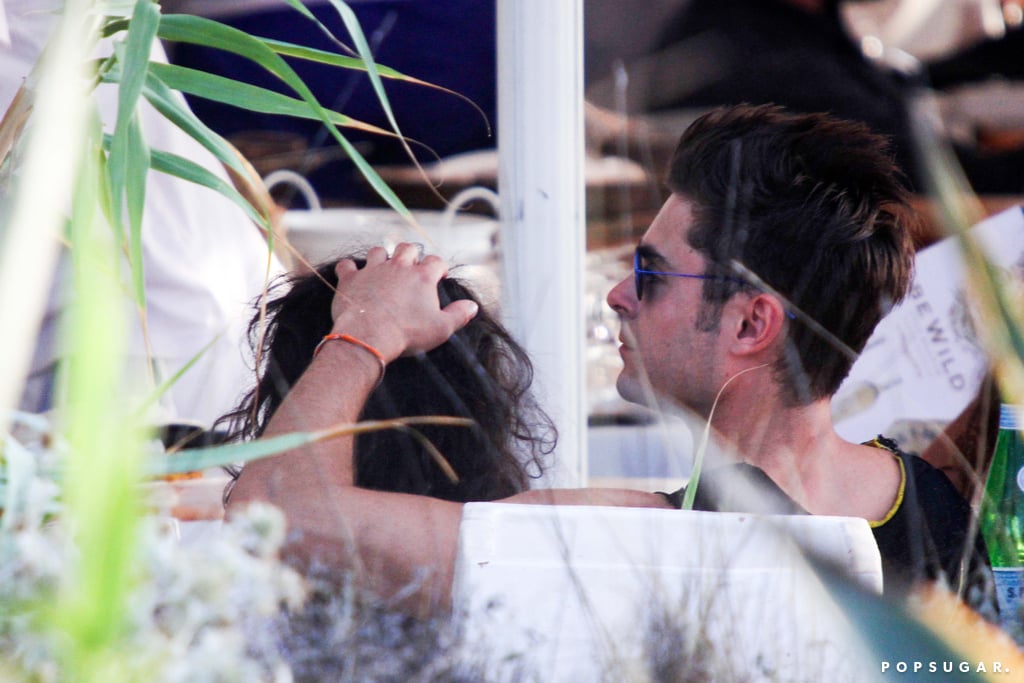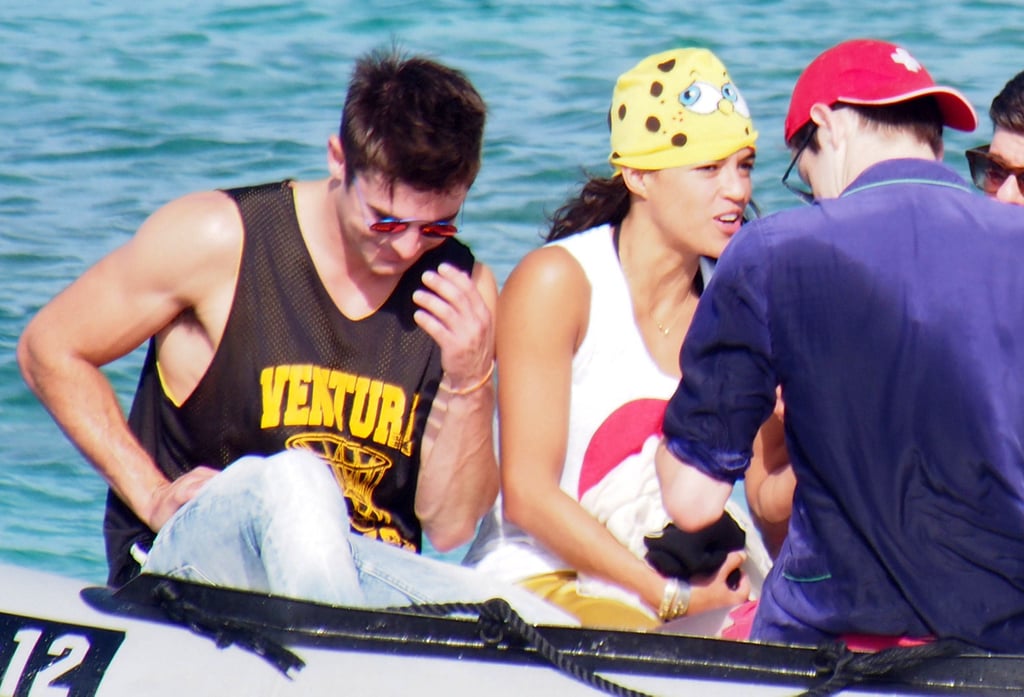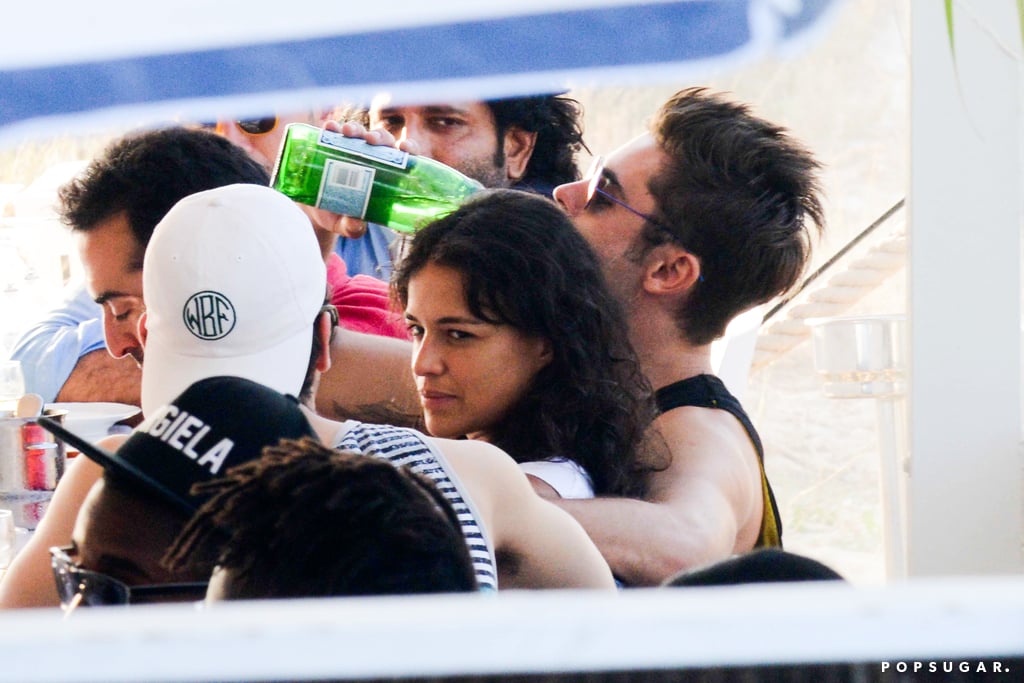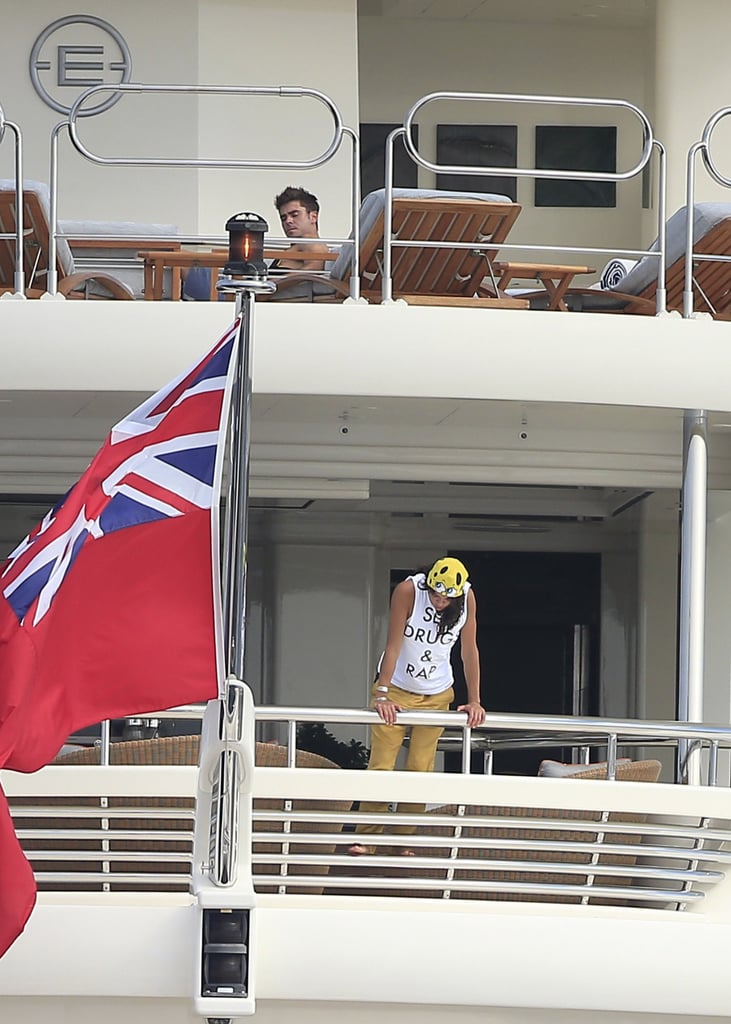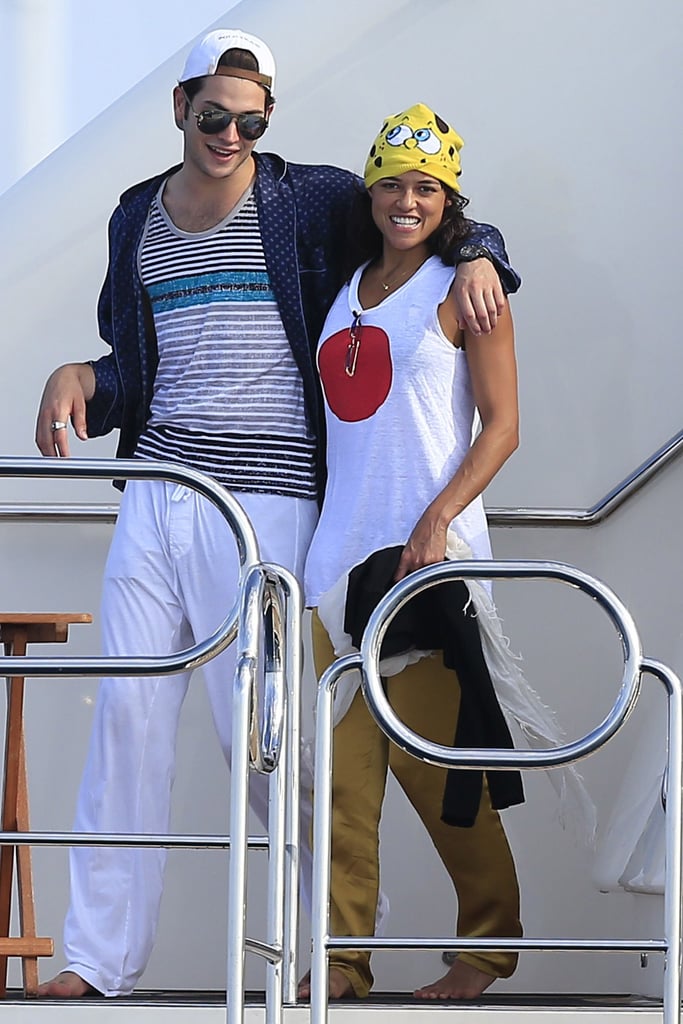 Michelle also spent time with a friend.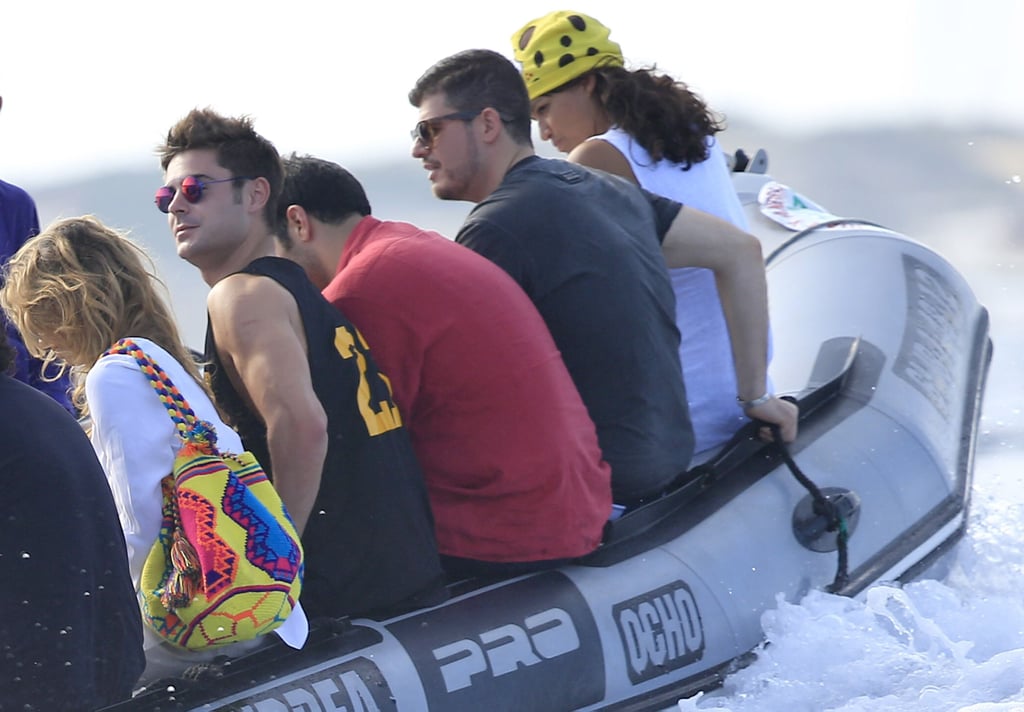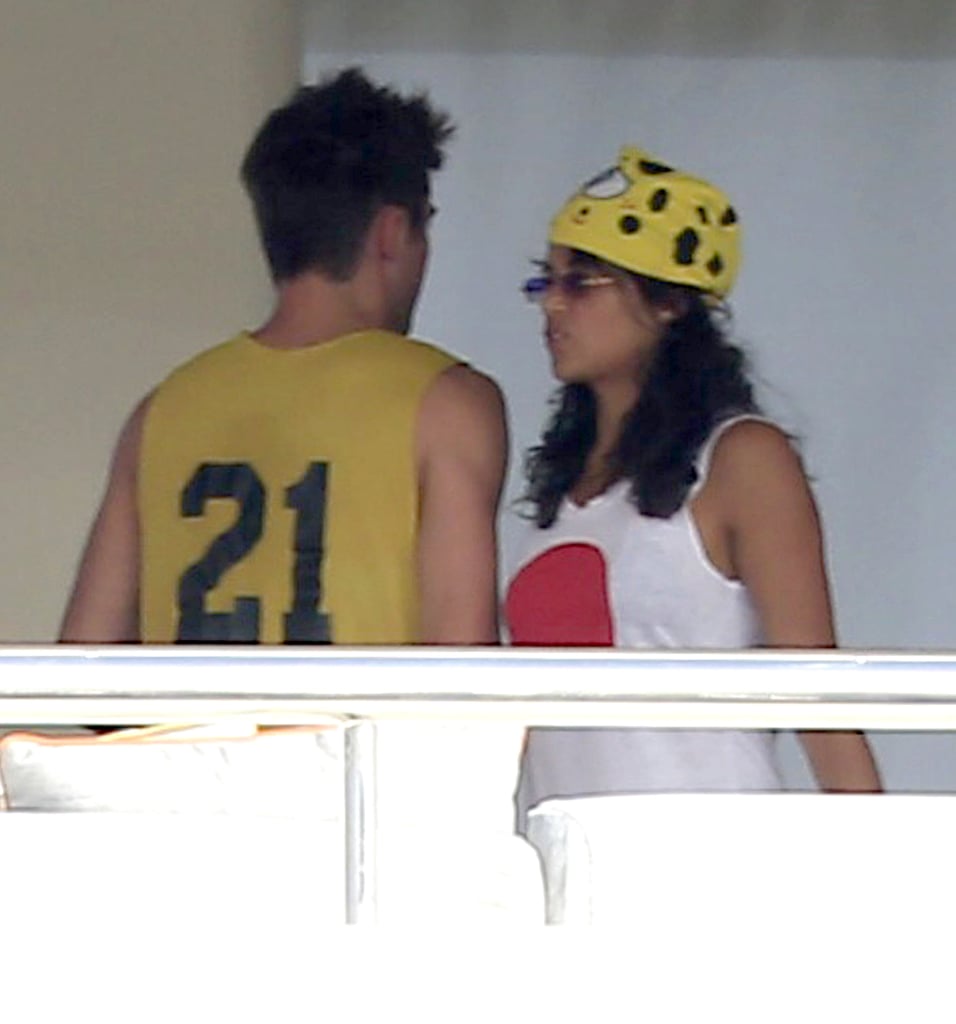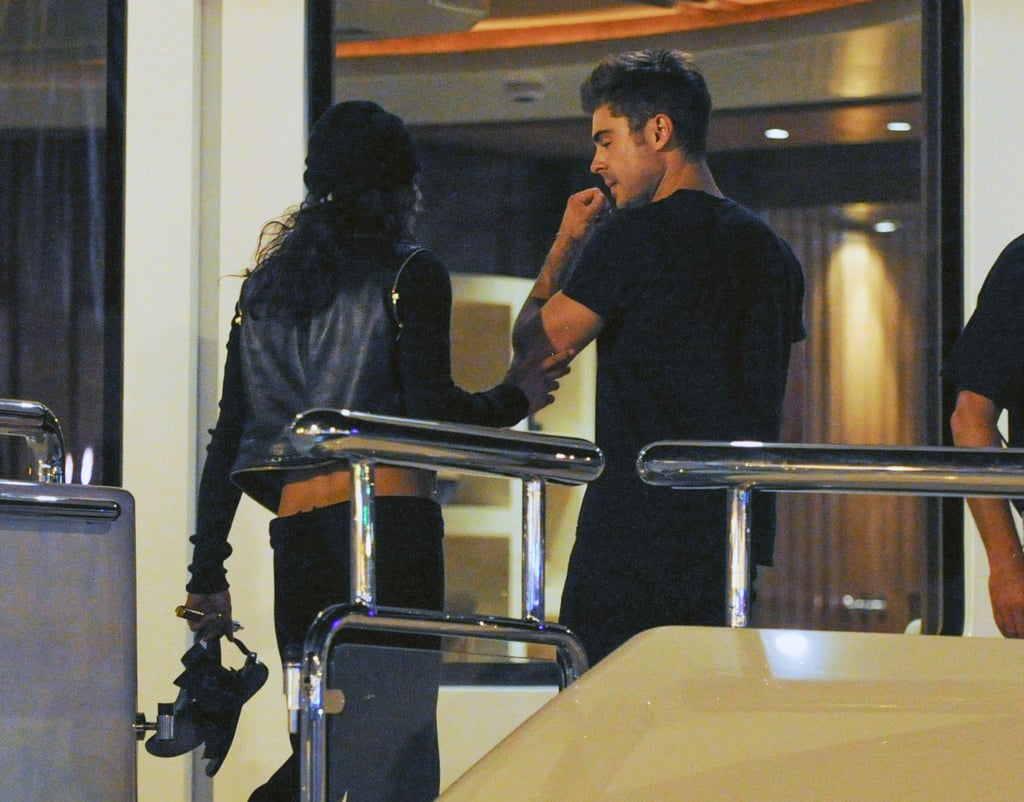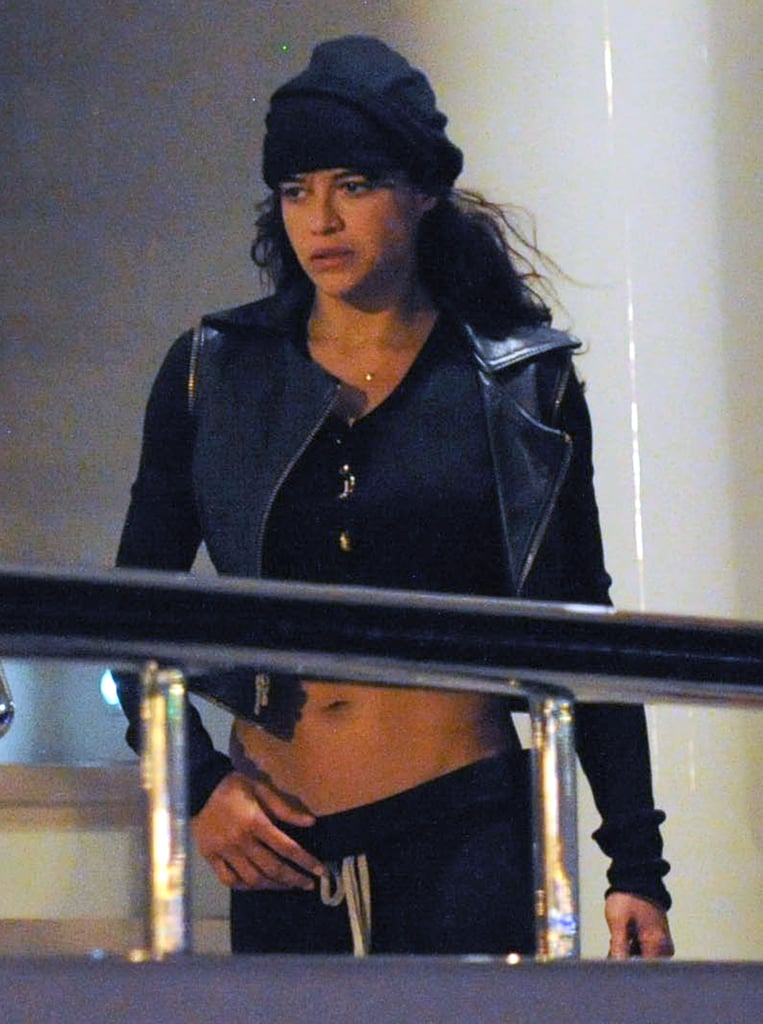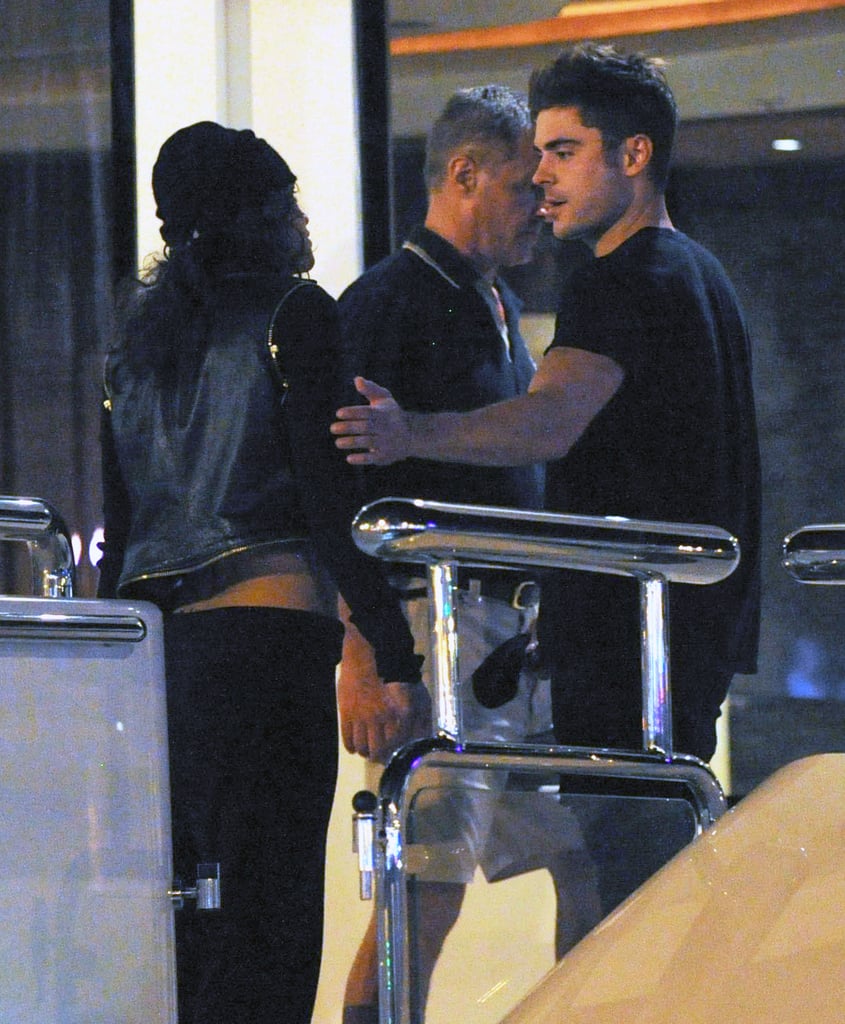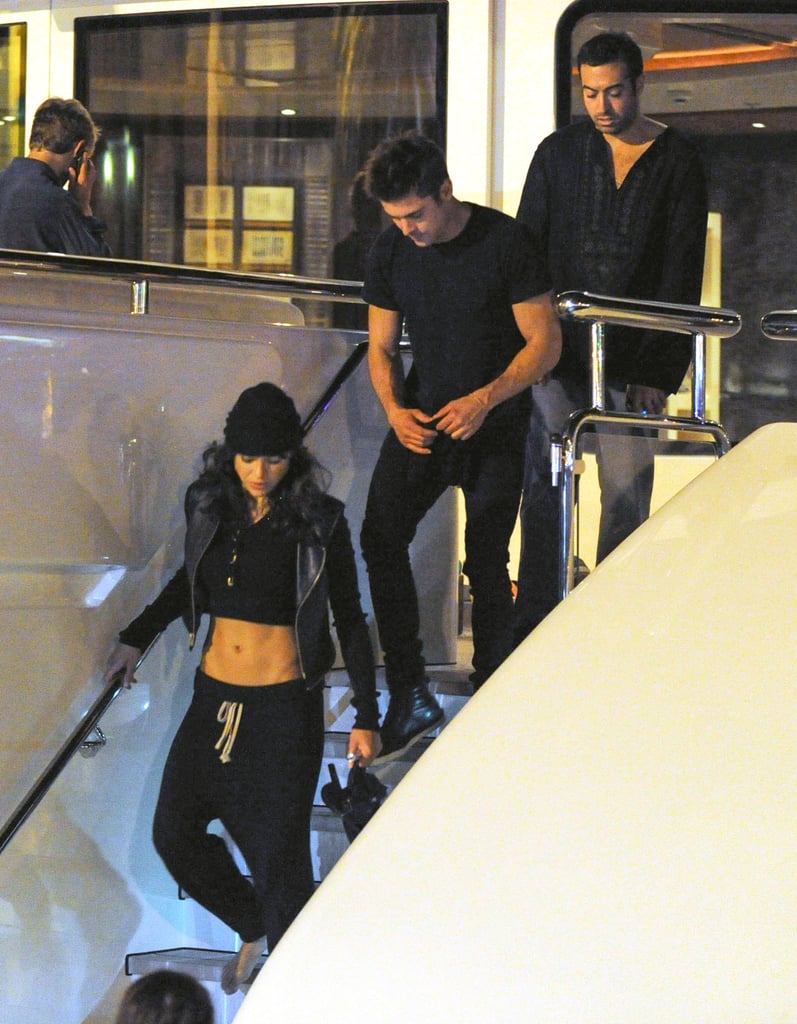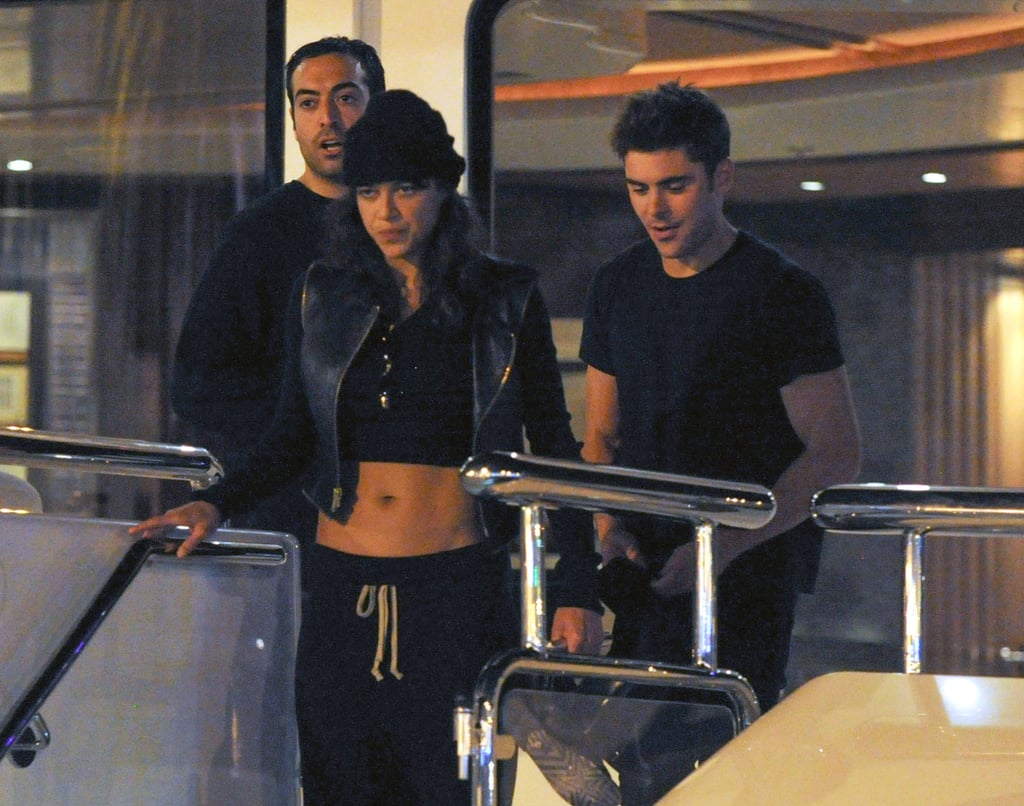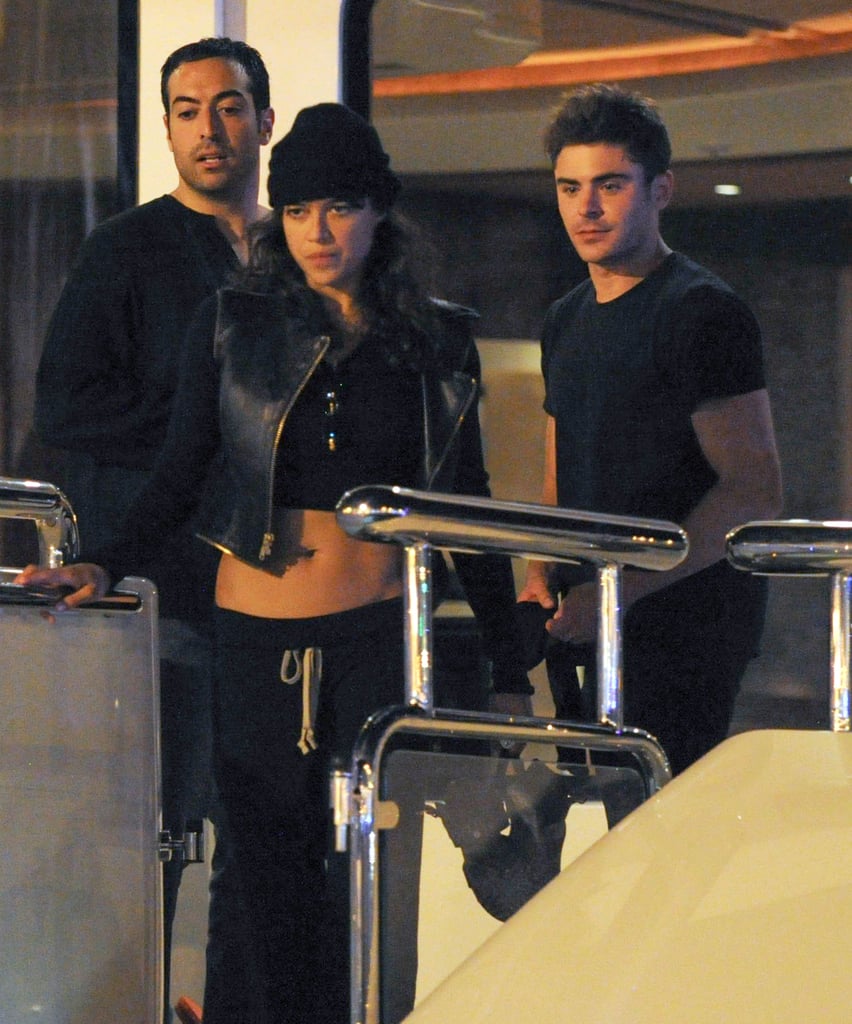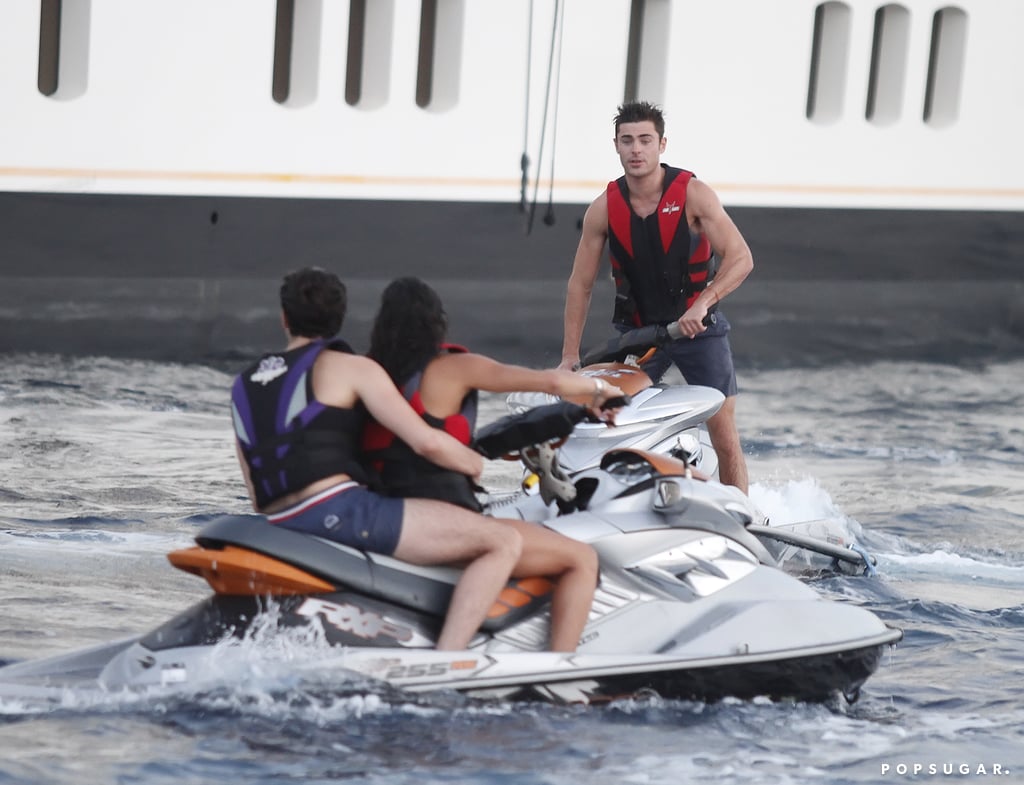 Zac rode solo while Michelle took a pal along for a ride.