Miley Cyrus [1] stars in the trippy and creepy "Blonde SuperFreak Steals the Magic Brain" music video with Moby and Wayne Coyne of The Flaming Lips. It features Miley half-naked as she tries to get her stolen brain back, and she filmed it in bed while she was hospitalized earlier this year.
Mila Kunis opened up about the "love of her life," Ashton Kutcher [2]. She said, "We all have movie star crushes. I'm marrying mine."
Jenny McCarthy and Sherri Shepherd officially addressed their departures on screen [3]. Sherri said she had been planning to leave The View since the Spring, and Jenny said she'll be announcing her next project soon.
Kim Kardashian talked about motherhood [4] and admitted that she just wants to spend time with her husband, Kanye West [5], and their family instead of working.
J.K. Rowling just released a new Harry Potter short story [6] that revisits Harry as he attends the Quidditch World Cup final in his 30s. It is written as an article by gossip journalist Rita Skeeter.
Justin Bieber shared an epic video of Tom Hanks singing and dancing [7] at Scooter

Braun

's wedding [8] that you have to see:
A roller coaster derailed at Six Flags in California [9]. Four people were injured when a tree hit the ride and made one car hang off the track.
Pope Francis apologized to six clergy sex-abuse victims [10] during a private mass at his Vatican residence.
Jimmy Fallon's version of Neil Young [11] reunited with Crosby, Stills & Nash to sing a cover of Iggy Azalea's "Fancy" on The Tonight Show, and it has as much harmonica as you'd hope for.
Raju the elephant, an animal that was chained and abused for 50 years, cried as he was released from captivity [12].
A man raised $35,000 (and counting) on Kickstarter to make his first potato salad [13]. Yes, you read that right — for potato salad.
A fan who fell asleep during a Yankees vs. Red Sox game [14] is suing for $10 million. The defamation lawsuit is against the Yankees, MLB, ESPN, and two commentators who made fun of him.
Your daily dose of cute: Is it hot out where you live? Cool down like this puppy did: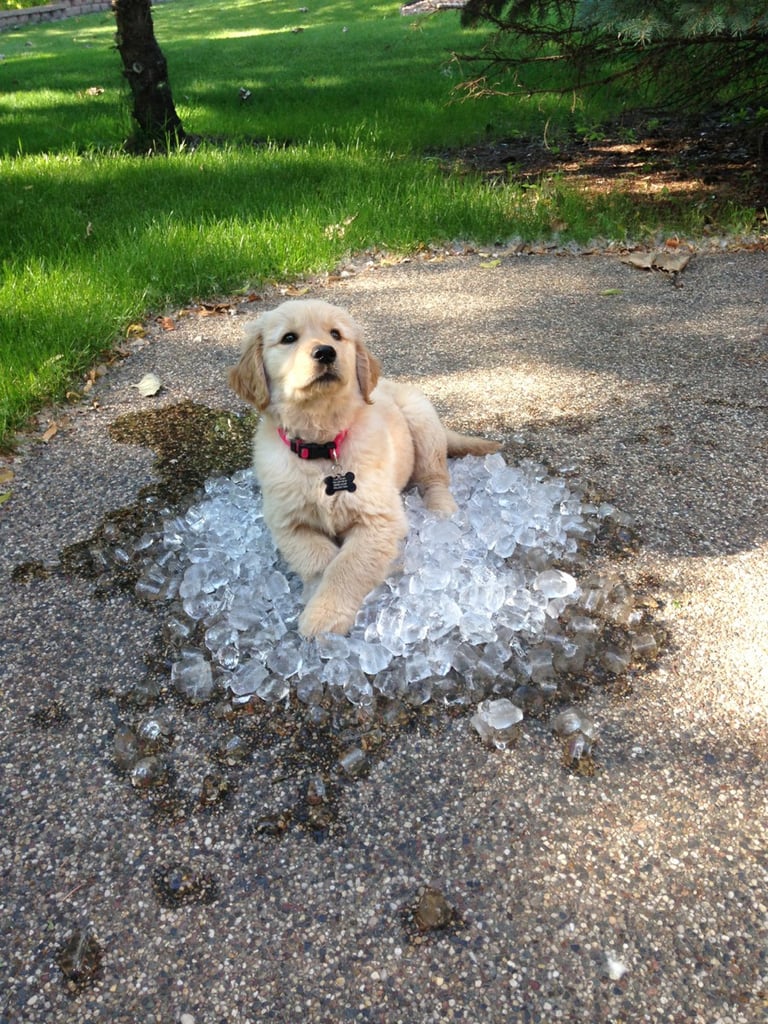 Source: Imgur [15]; Front Page Image Source: Getty / Jim Spellman