Miley Cyrus in Chicago Bulls Jersey | Photos
Miley Cyrus Puts on a Smile Following a Weekend of Tears and Stress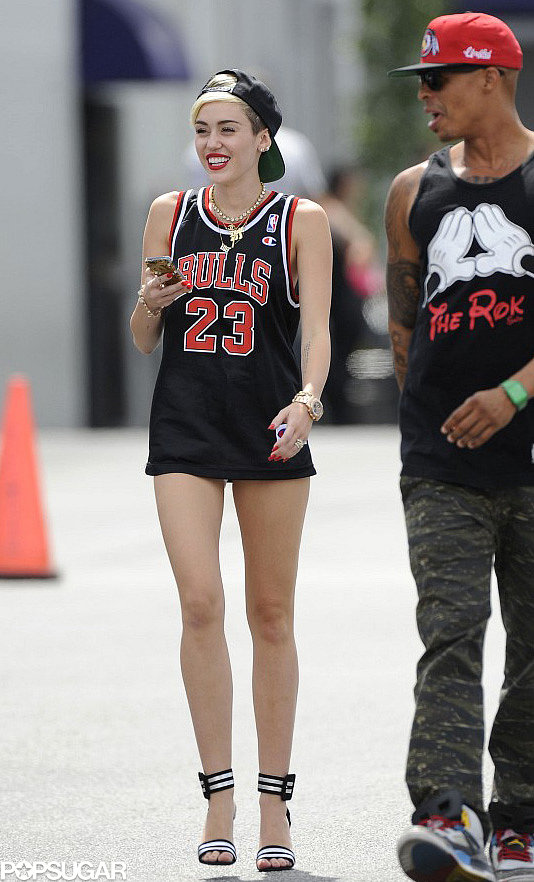 What's Your Reaction?
0
0
0
0
0
0
1
Miley Cyrus Puts on a Smile Following a Weekend of Tears and Stress
Miley Cyrus put her long legs on display when she wore a Chicago Bulls jersey and tiny shorts during a trip to a studio in LA yesterday. She appeared to be in good spirits, dancing and laughing with a male friend, but she revealed on Twitter over the weekend that she has been battling stress and illness. She tweeted on Saturday, "In so much pain. I hate being sick. My neck f*k*ng hurts. Really stressed out. Crying only makes me feel worse but I can't help it. I am finally getting to perform 'We Can't Stop' and now this sh*ts happening!" Miley has had a very eventful week — she released the music video for "We Can't Stop" last Wednesday and also put an end to breakup rumors when she stepped out with Liam Hemsworth for a date night last Monday. The pair had been battling reports that they had called off their engagement since March, and their outing on Monday was their first public appearance since January.
Latest