Miley Cyrus [1] had a rough day on Tuesday when she found out that one of her beloved dogs, Floyd, had passed away while she was on tour. "Today is the second worst day of my life. I don't wanna say it because I don't want it to be real, but my precious baby Floyd has passed away," Miley wrote, adding [2], "I am broken. I know I don't mean it but I wish he would've taken me with him. This is unbearable. What am I gonna do without him?" However, despite Miley's grief, the show had to go on, and she promised to try to pull herself together for her show later that day in Boston [3].
This isn't the first time that animal lover Miley has dealt with losing a pup. Back in December 2012, Miley's dog Ziggy accidentally killed her Yorkshire Terrier, Lila [4]. She was later forced to take Ziggy to an animal rescue to find a new home with no children or other pets. However, those aren't the only dogs that Miley has, as she also has four other canines under her care, including Mary Jane, whom she adopted with former boyfriend Liam Hemsworth.
Front Page Image Source: Getty / Denise Truscello [5]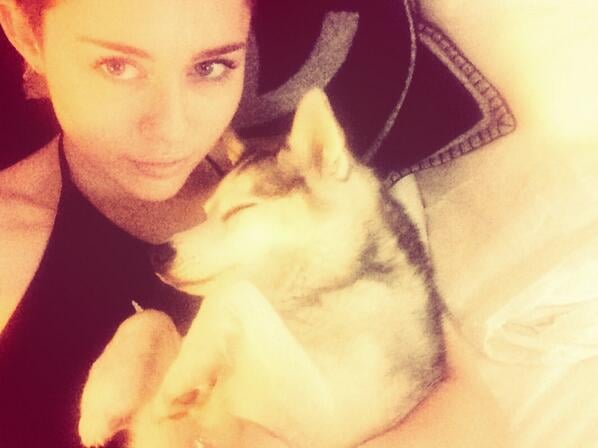 Miley shared snaps of herself with Floyd.
Source: Twitter user MileyCyrus [6]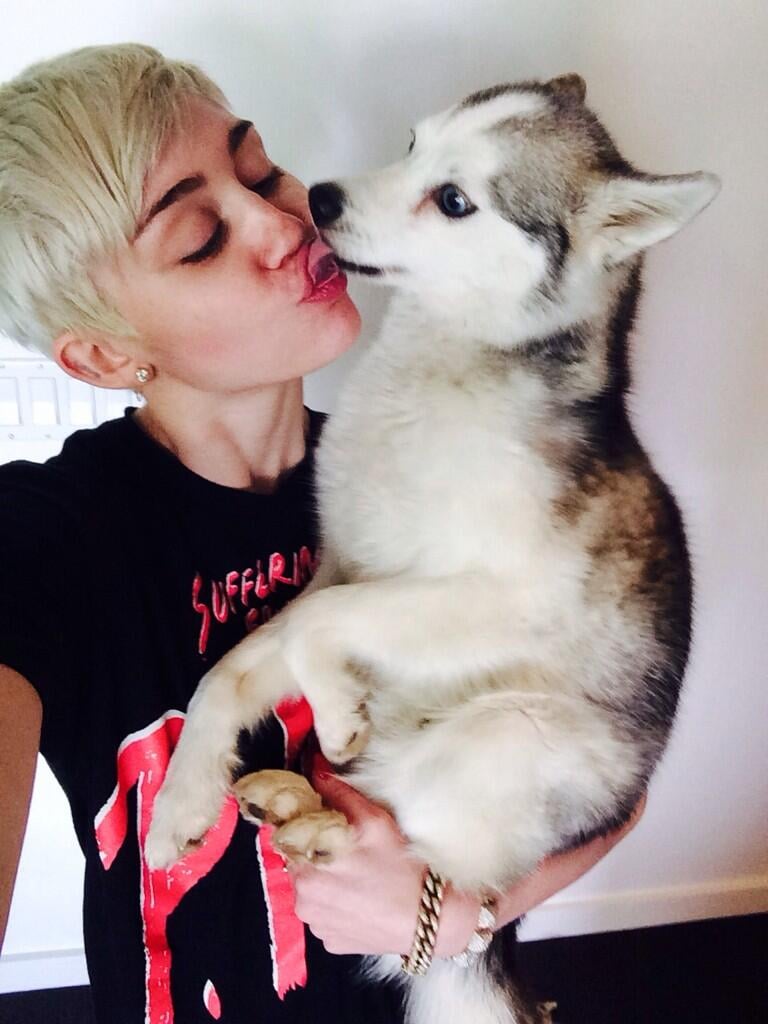 Floyd passed away while Miley was on tour.
Source: Twitter user MileyCyrus [7]