Miley Cyrus and Liam Hemsworth Together in LA
Miley and Liam Photographed Together For the First Time Since January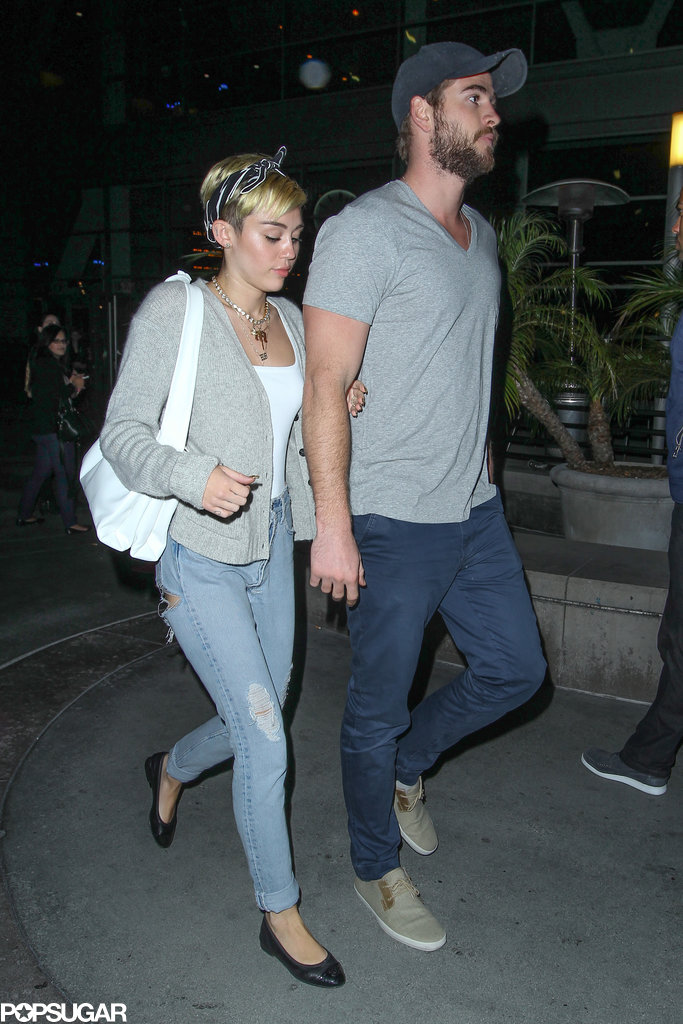 What's Your Reaction?
0
0
0
0
0
0
1
Miley and Liam Photographed Together For the First Time Since January
Miley Cyrus held on to her fiancé, Liam Hemsworth, for a movie date at ArcLight Cinemas in LA on Monday. The couple's night out marked the first time they have made a public appearance together since their trip to Costa Rica back in January. Miley wore her engagement ring for the date night, which may put to rest months of speculation surrounding their rocky relationship. While all seems to be well with Miley and Liam, the same cannot be said for Miley's parents, Billy Ray and Tish Cyrus, who recently announced they are divorcing after 19 years of marriage.
Miley and Liam's night out preceded a big day for her since she released her new music video for "We Can't Stop" today. Along with stirring controversy over the risqué video, Miley made headlines for her recent interview with Rolling Stone, in which she addressed her "stoner" reputation. When speaking out about her mentality toward marijuana, Miley revealed, "I think alcohol is way more dangerous than marijuana — people can be mad at me for saying that, but I don't care. I've seen a lot of people spiral down with alcohol, but I've never seen that happen with weed."
Latest