The Monuments Men Premiere in NYC | Pictures
George Clooney Shows Us Where He Gets His Good Looks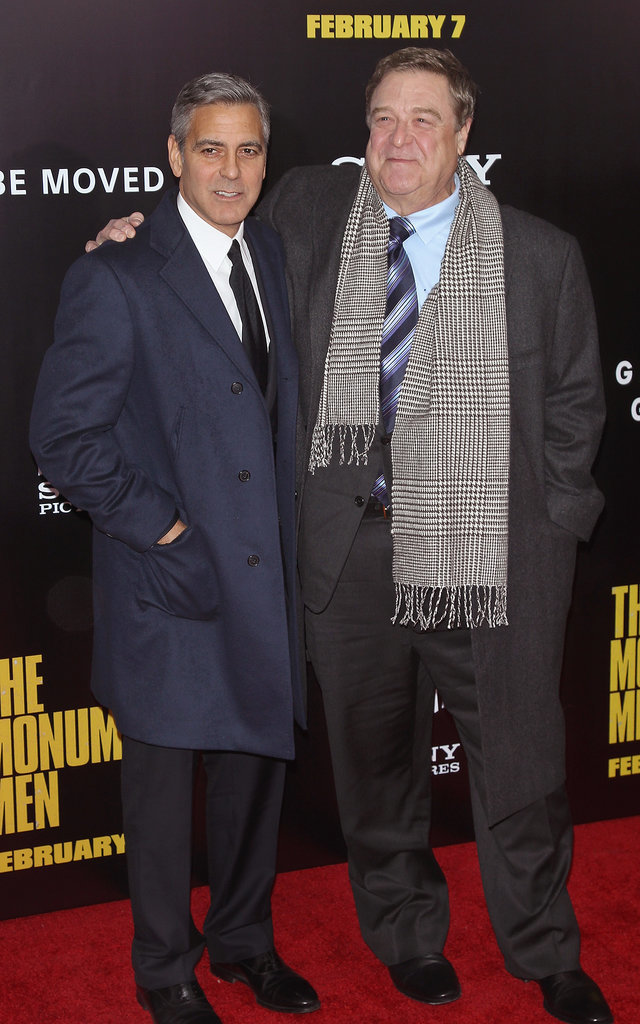 What's Your Reaction?
0
0
0
0
0
0
1
George Clooney Shows Us Where He Gets His Good Looks
George Clooney, Cate Blanchett, and Matt Damon united in NYC to premiere their new film, The Monuments Men, on Tuesday night. While Matt walked the carpet with his wife, Luciana Damon, on his arm, George brought two special guests of his own — his father, Nick Clooney, and his mother, Nina Bruce Warren. George actually gave Nick a small role in the film, which he talked about when he dropped by The Late Show earlier that evening. According to George, he gave his father one line ("Yeah") but soon discovered that it was really difficult to convince his father to take direction from him. George's dad is no stranger to being in front of the camera, as he worked as a television host and broadcast journalist before his son got famous.
Tune into POPSUGAR Now tonight at 6 p.m. (5 p.m. Central) to see our interviews with George, Matt, and the rest of the cast from their big premiere!
Latest