My Cure-All Vegetable-Miso Soup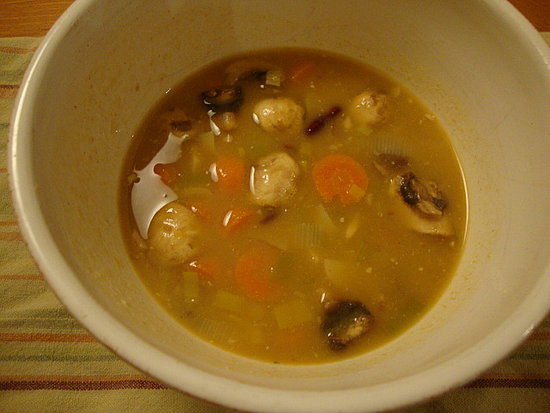 Well, curing colds is the idea. If anything, this soup is hearty and flavorful. It's also chocked full of immune-boosting ingredients. The Husband was struck with a cold for two weeks, then after four days of wellness, got hit again. The Sixth Grader is now catching on to this cold business. I'm a firm believer that fresh fruits and vegetables are the best remedy for the cold. Unfortunately, the Husband didn't load up on them when he was sick . . .hmmm. . . Twice, I did feel it coming on, and both times I ate a big bowl of steamed kale. Cold symptoms gone. I make the kale a regular thing for me now—at least three days a week and even for breakfast. So last night my sniffling, coughing guys were asking for me to make the colds go away, so to the kitchen I went and for a appetizer, I made them split an orange bell pepper, which is loaded with beta carotene, vitamin A and antioxidants.
My Cure-All Vegetable-Miso Soup
Original recipe
Ingredients
4 C low-sodium vegetable broth
3 C water
2 C red potatoes, diced
1 large leek (loaded with Vitamin C, potassium, chromium and selenium)
2 tsp garlic, minced (also loaded with Vitamin C, potassium, chromium and selenium)
1 C carrots, sliced (get your beta carotene, Vitamin A and antioxidants)
2 C button or shiitake mushrooms, quartered (packed full of nutrients–long list–plus some fiber)
1 15oz can kidney beans, drained and rinsed (high in fiber and protein)
1/2 C yellow miso
Optional: 1 C kale or spinach
Directions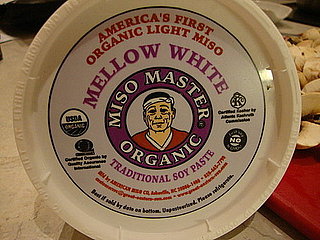 Heat the vegetable broth and water in a large soup pot. Bring to a simmer. Add the potatoes, carrots and leeks. Cook about 10 minutes and then add the garlic and beans. Simmer again for another 8-10 minutes, or until the potatoes and carrots are soft, but still with a bit of a crunch. Stir in miso and mushrooms and simmer 5 minutes. It's that easy!! Serve with a little extra love and it's sure to cure colds! Enjoy!
Information
Category

Other, Soups/Stews