NSYNC vs. BSB
*NSYNC vs. BSB — the Ultimate Showdown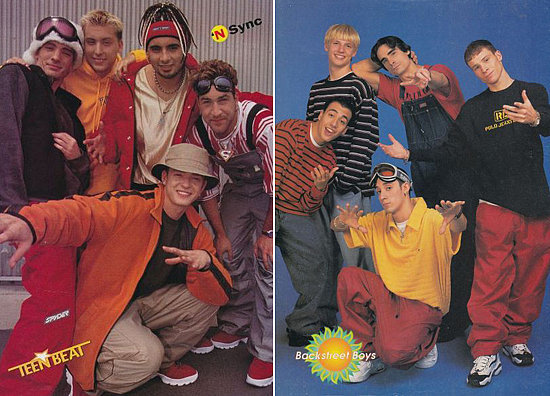 What's Your Reaction?
0
0
0
0
0
0
1
*NSYNC vs. BSB — the Ultimate Showdown
At long last, it's time to settle that '90s boy-band score: *NSYNC or the Backstreet Boys? Sure, it's perfectly OK to be a fan of both groups, but if the results of our boy-band poll are any indication, when it comes to the reigning group of the '90s, it comes down to *NSYNC and BSB. Even in the early days, the comparisons between the two were inevitable, as they were each made up of five heartthrobs with smooth harmonies and coordinating outfits galore.
Since then, the Backstreet Boys have continued their boy-band career with a reunion tour and several appearances, while *NSYNC broke up in the early 2000s before their brief reunion performance at last year's MTV VMAs. This week, Joey Fatone added fuel to the comparison fire when he joked that the Backstreet Boys are touring because "they just need the money." Where do you stand? All things considered, vote on each category before weighing in with your final answer on which '90s boy band was ultimately the best.
Latest