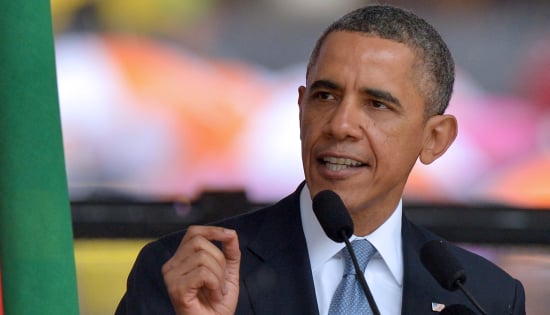 Source: Getty [1]
President Barack Obama, Prince Charles, Pope Francis, and the Dali Lama are just a few of the many famous leaders who attended Nelson Mandela's memorial service [2] in South Africa.
Garth Brooks is coming out of retirement [3] and launching a new tour. But will Chris Gaines join him?
Director Adam Shankman [4] has checked into rehab.
The Wanted's Siva Kaneswaran [5] is engaged to longtime love Nareesha McCaffrey!
Someone needs a time out: One Direction fans (and Tyler the Creator) react horribly to Lorde's new boyfriend [6].
Eleanor Parker [7], the actress who played the Baroness in The Sound of Music, has passed away at the age of 91.
Paris Hilton [8] and Nicole Richie [9] reunite in Miami! See the photo proof below.
George Zimmerman's girlfriend, Samantha Scheibe [10], wants his domestic violence charges and no-contact order to be dropped. In November, George was arrested to allegedly threatening Samantha with a gun.
Keep reading for more from today's Speed Read.
Jordan Graham goes on trial [11] for allegedly pushing her husband, Cody Johnson, off a cliff during a vacation at Glacier National Park.
A sheriff in South Carolina [12] refused to lower the flag outside his office to half-staff for Nelson Mandela.
There will be no tailgating allowed at the Super Bowl [13] this year.
Get ready to get paranoid: a woman got glued to a toilet in a Home Depot [14] after a prankster spread superglue on the seat.
Scientists have found the oldest human DNA [15], dating back 400,000 years.
Kim Kardashian [16] compares herself to her "idol," Elizabeth Taylor [17].
Your daily dose of cute: a cute guy and two wrinkly bulldog puppies!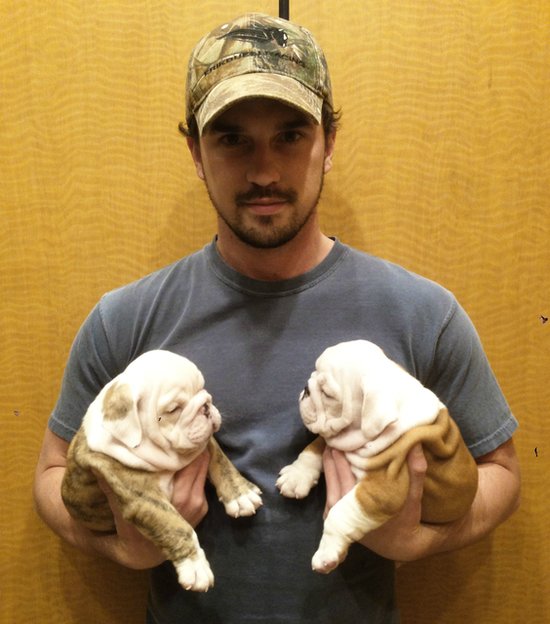 Source: Imgur [18]
Airplane note-passing war, the knockout game, and the cotton ball diet . . . these are just a few fake viral stories [19] that tricked everyone on Facebook.
Watch Amy Adams [20] react adorably to her first onscreen appearance [21] in a Grease-themed bank commercial.