Nelson Mandela Memorials | Pictures
The Beautiful Nelson Mandela Memorial You May Have Missed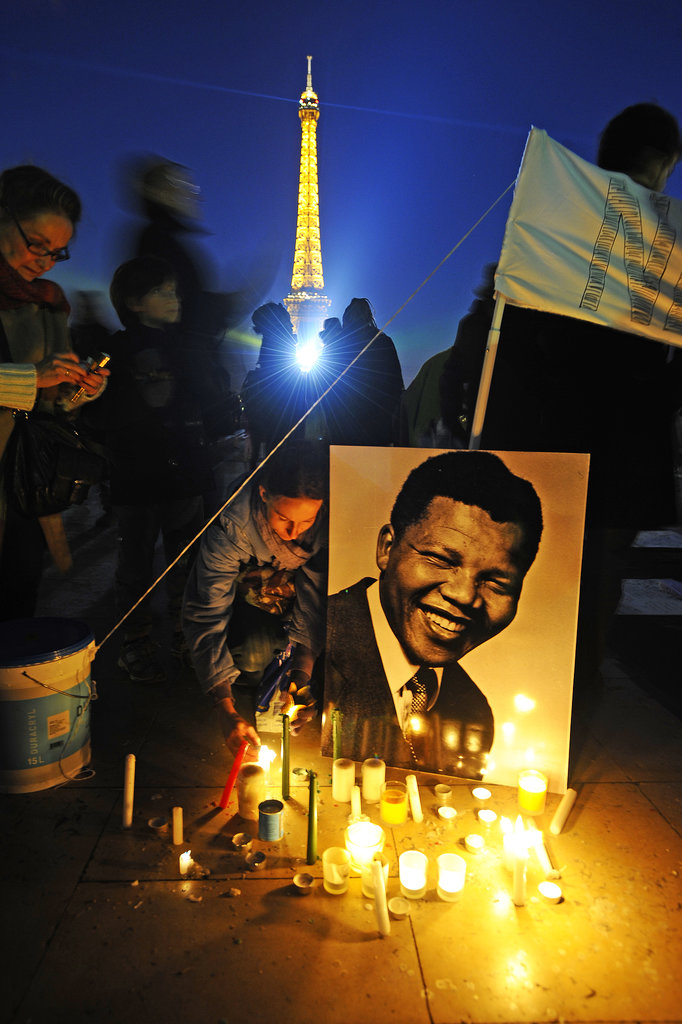 What's Your Reaction?
0
0
0
0
0
0
1
The Beautiful Nelson Mandela Memorial You May Have Missed
Following Nelson Mandela's passing, tributes have been pouring in for the former South African president and human rights activist, and this weekend, Paris hosted one of the most stunning memorials yet. People gathered in the city's Human Rights Square on Sunday, where signs, candles, and condolence cards were on display. At night, the Eiffel Tower was all aglow, with Nelson Mandela's name and the years of his life lit up on the iconic landmark.
While celebrities have taken to Twitter to pay their respects, people around the world have been visiting statues, memorials, and museums to commemorate Mandela's incredible life. Last week, South Africa held a national day of prayer to honor its former president, with people of all ages gathering to sing, dance, and pray, and today the country welcomed over 90 world leaders and thousands of citizens to the official memorial in Johannesburg. Meanwhile, a candlelight vigil drew people together in Pakistan, Londoners gathered to write messages in a condolence book, and flags everywhere flew at half mast to honor Mandela. As the world celebrates Mandela's contributions after his passing, take a look at all the touching photos of people's tributes across the globe.
Latest