New CW release - The Secret Circle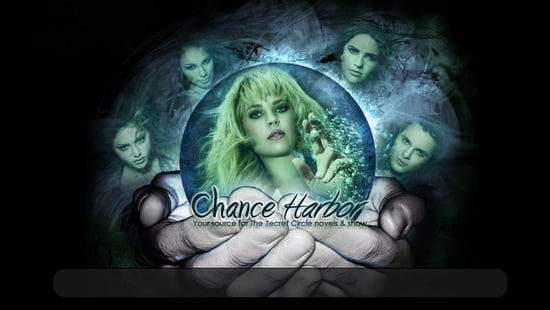 Things are getting more 'insane' – Just as I thought pretty sooner I'll get The Vampire Diaries series out my system, CW once again unleashes the brand new form of temptation – The Secret Circle based on the novels written by LJ Smith (the writer of The Vampire Diaries) while the screenplays developed by Andrew Miller.
The Secret Circle's Synopsis…
'Set in the fictional town of Chance Harbor, Washington, the series revolves around six teenage witches who form an obscure coven known as 'The Secret Circle'.
After the tragic death of her mother, sixteen year old Cassie Blake(Britt Robertson) who is on her way to adjust her new life in Chance Harbor. Withered and orphaned, Cassie relocates to stay with her loving grandma, Jane. After being enrolled into a local high school, Cassie meets a group of five teenagers – the mysterious Adam, Diana, mean girl Faye, her sidekick Melissa, and a brooding loner Nick. The group of five tries to explain to her that they are actually descendants from a powerful lineage of witches. And they need Cassie in order to complete their circle. Cassie ridicules what they say at first till Adam shows her how to unlock her magical powers.
Soon when Cassie accidentally discovers one message from an old-leather book of spell which belonged to her mother, she realizes the danger of her destiny. But yet what Cassie and the others don't know is that the darkest powers are at play, powers that might be linked to the adults in the town, including Diana's father and Faye's mother - and that the death of Cassie's mother that might not be merely just an accident… '
Does Thomas Dekker, the one who plays Adam Conant rings anyone bell? Cue, Terminator Series: The Sarah Connor's Chronicles? The character he's playing now in this series, Adam is the one who becomes attracted to Cassie and grown deep feelings for her even though he's been dating the leader of the coven, Diana, for years. Adam helps Cassie accept that she is a witch and teaches her how to use magic, showing her that it's not all bad, bringing the two closer together..