Last year, we tracked the budding relationships of several celebrities [1] that were coupling up and showing PDA around the world. Many of the flings fizzled, but other pairs — like Amanda Seyfried [2] and Justin Long [3], Amy Poehler [4] and Nick Kroll, and Jake Gyllenhaal [5] and Alyssa Miller — are still going strong. Donnie Wahlberg and Jenny McCarthy [6]'s Summer love resulted in an engagement, and Zoe Saldana tied the knot and is having a baby [7] with her Spring fling, Marco Perego!
Cut to 2014, and there are already plenty of new couples going public with their love. Khloé Kardashian has found a new boyfriend in rapper French Montana while Joseph Gordon-Levitt is currently getting cozy with Tasha McCauley [8], the cofounder and CEO of a robotics company based in Silicon Valley. There's also Heidi Klum [9], who has recently had plenty of PDA-filled moments with her latest love, 27-year-old Vito Schnabel, and Joe Manganiello and Sofia Vergara, who have been spotted all over each other from coast to coast. Sadly though, one of our Summer romances has already bitten the dust. Scroll through to see the newest celebrity couples, and keep checking back as we update their relationship progress.
Ian Somerhalder and Nikki Reed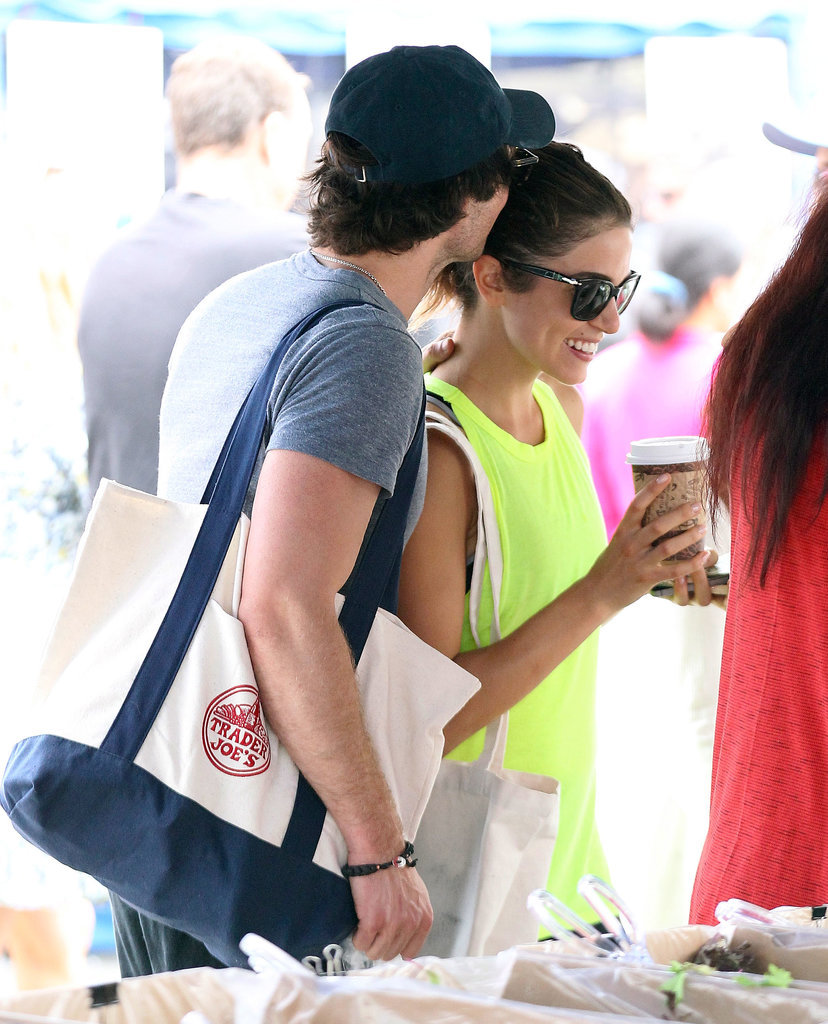 Established: July
Ian Somerhalder [10] and Nikki Reed [11] were spotted getting quite cozy [12] during a farmers market trip together in mid-July. Ian was all over Nikki as she checked out produce, slinging his arm around her shoulder and planted kisses on her head.
These two have a history of hooking up within the same Hollywood circle; Ian dated Nikki's Twilight costar Ashley Greene [13] briefly back in 2009, and Nikki's close friend, Nina Dobrev [14], called it quits with Ian in May 2013 after a three-year relationship. If that wasn't weird enough, Nina and Nikki were both linked to Dancing With the Stars hunk Derek Hough after their respective breakups (Nikki announced her split from husband Paul McDonald in March). Will Ian and Nikki go the distance despite their close-knit friend group?
Joe Manganiello and Sofia Vergara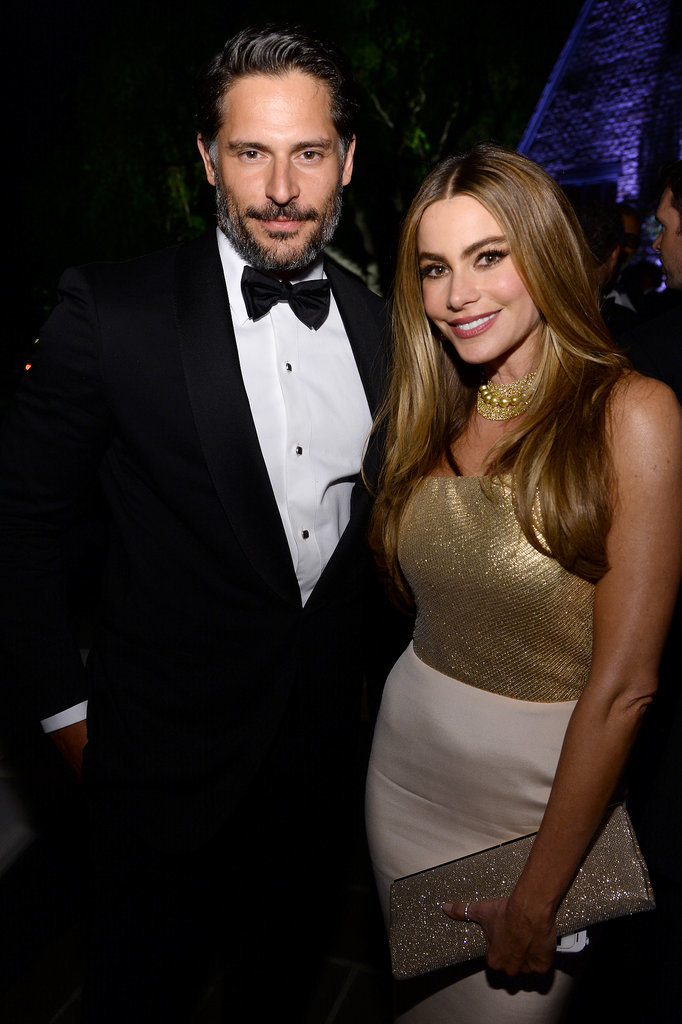 Established: July
Joe Manganiello and Sofia Vergara reportedly hooked up [15] over the Fourth of July weekend after meeting for the first time at the White House Correspondents' Dinner in May; at the time, Sofia was engaged to longtime boyfriend Nick Loeb — they ended their relationship in May — and Joe was newly single after splitting from Bridget Peters back in March. These two are clearly vying for the "sexiest Summer couple" award, and they just might win it.
Zac Efron and Michelle Rodriguez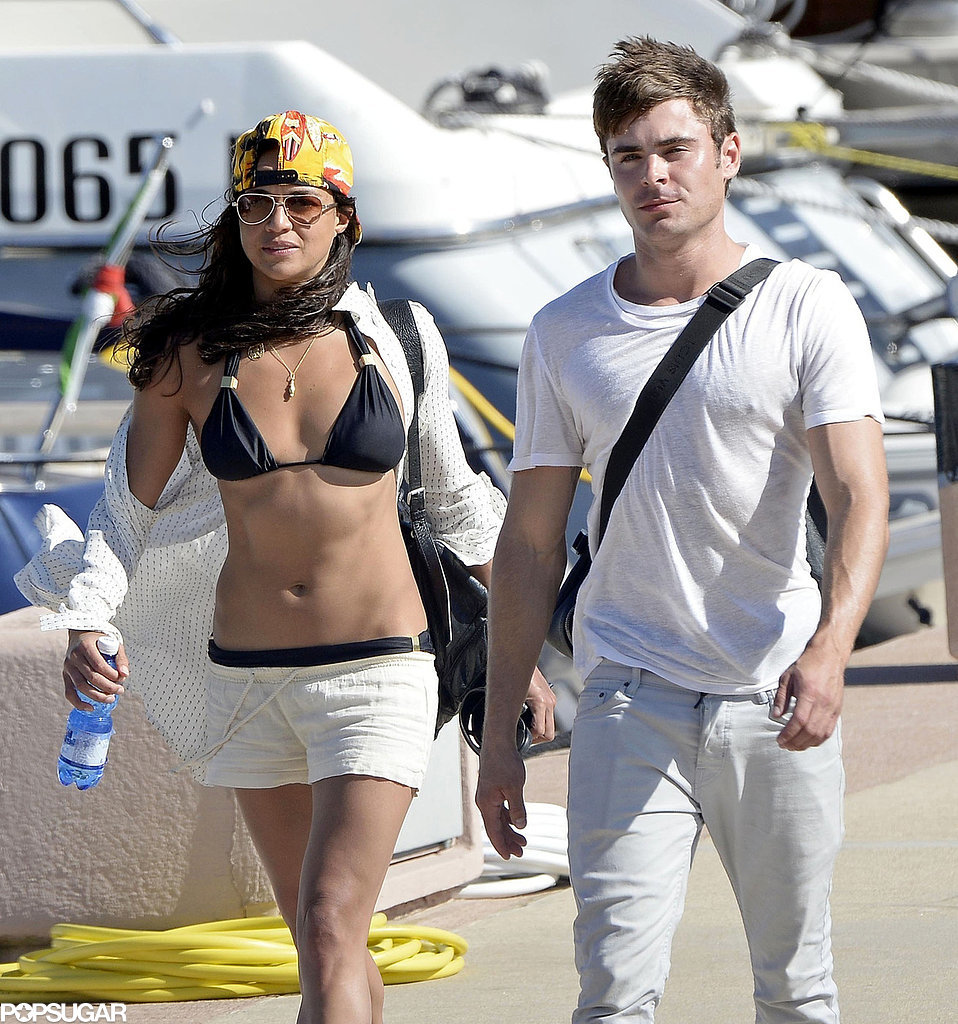 Established: July Split: August
Michelle Rodriguez and Zac Efron [16]'s budding relationship definitely took us by surprise: the duo went on vacation with a group of friends [17] in Italy and logged lots of time together on the beach. During the Fourth of July weekend, they shocked everyone when they were photographed kissing and cuddling [18] on a giant yacht in Sardinia. Michelle was most recently linked to model Cara Delevingne and Zac was reportedly dating his Neighbors costar Halston [19] Sage in April. Sadly, the couple's Summer romance came to an end in August after they reportedly got into a fight [20] while in Ibiza, Spain. A source told Us Weekly that "Michelle is going to do her own thing," adding, "Zac knew this about her when he got with her. He's very into her though, and perhaps more than she's into him."
Cameron Diaz and Benji Madden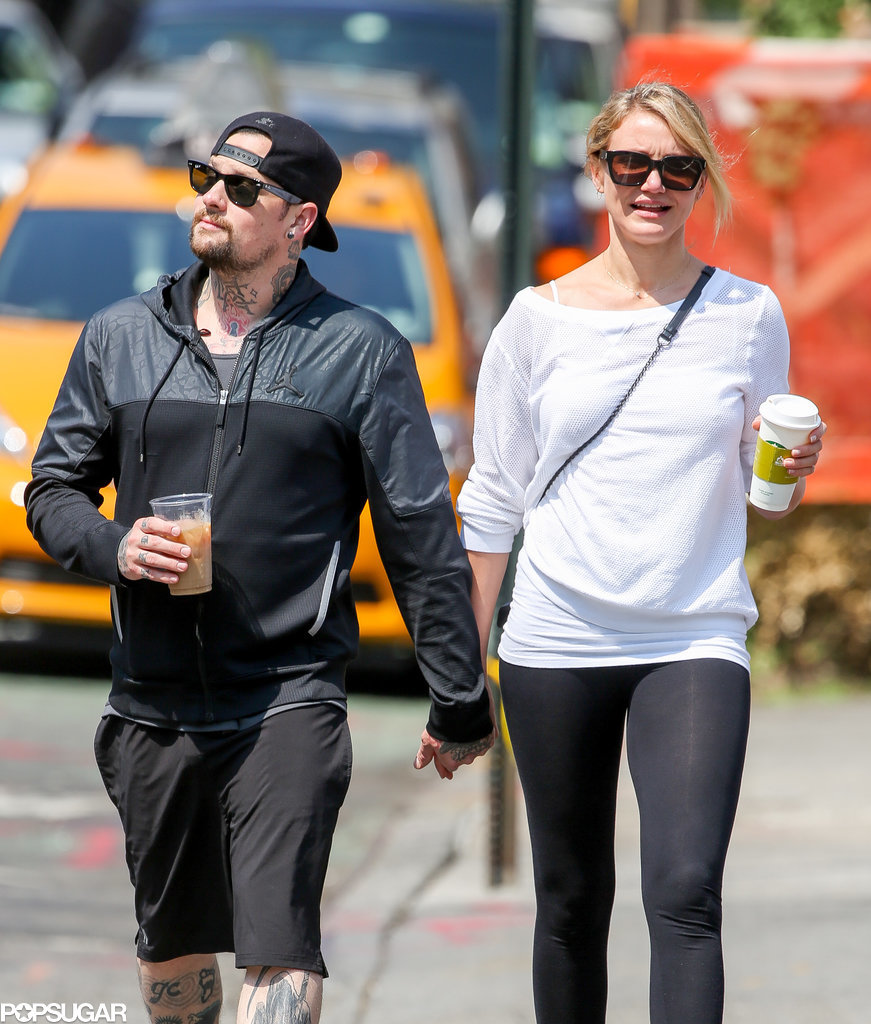 Established: May
Rumors of a new romance for Cameron Diaz [21] began in early May after she hit the gym with Good Charlotte guitarist [22] (and Nicole Richie [23]'s brother-in-law) Benji Madden. After their gym date, they both attended an A-list book party with Nicole, Joel Madden [24], and Gwyneth Paltrow [25]. If their sweet PDA-filled stroll [26] in June wasn't confirmation enough, Cameron and Benji took their love to the next level when they were spotted getting cozy on the beach [27] in Miami over the Fourth of July weekend.
Khloé Kardashian and French Montana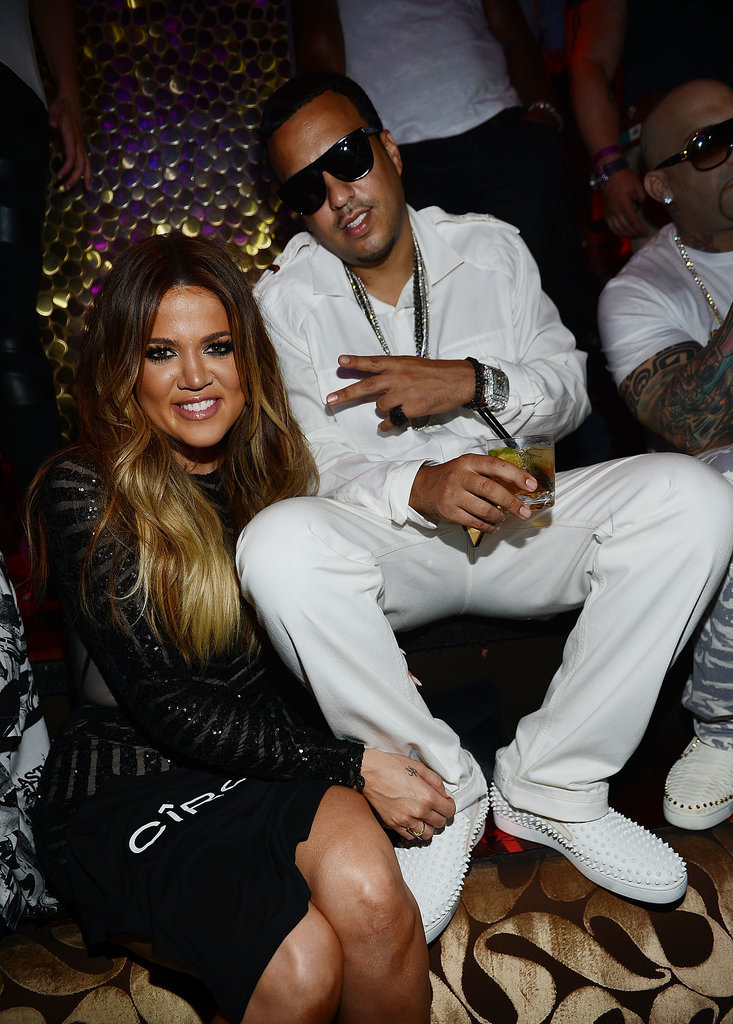 Established: April
Khloé Kardashian has been linked to NYC-based rapper French Montana since they were spotted on multiple nights out together in early April. Rumors of a romance between the two gained steam when Khloé shared Instagram photos [28] while taking a private jet to Phoenix, AZ, to attend one of French's performances. Since then, they've been pretty much inseparable; not only did French throw Khloé a lavish 30th birthday party on a boat [29] in NYC, but he also bought her a brand new Jeep for the milestone and accompanied her to a celebration in Las Vegas over the Fourth of July weekend.
Aaron Rodgers and Olivia Munn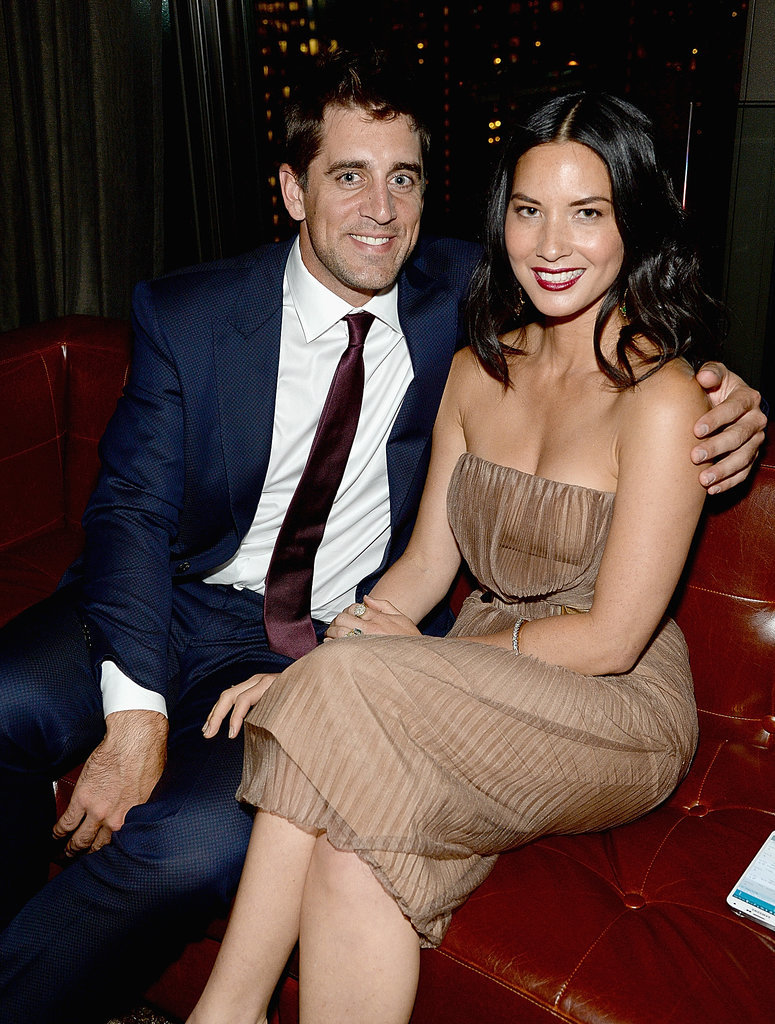 Established: May
Just a couple of weeks after her split from actor Joel Kinnaman, Olivia Munn reportedly moved on to Green Bay Packers quarterback Aaron Rodgers. The two were together at the Academy of Country Music Awards in Las Vegas in April and were spotted "stealing kisses" during a night out in Malibu weeks later. In early June, we spotted them stealing some kisses on the set [30] of Olivia's show The Newsroom, and Aaron accompanied her to the screening of her latest film Deliver Us From Evil later that month.
Joseph Gordon-Levitt and Tasha McCauley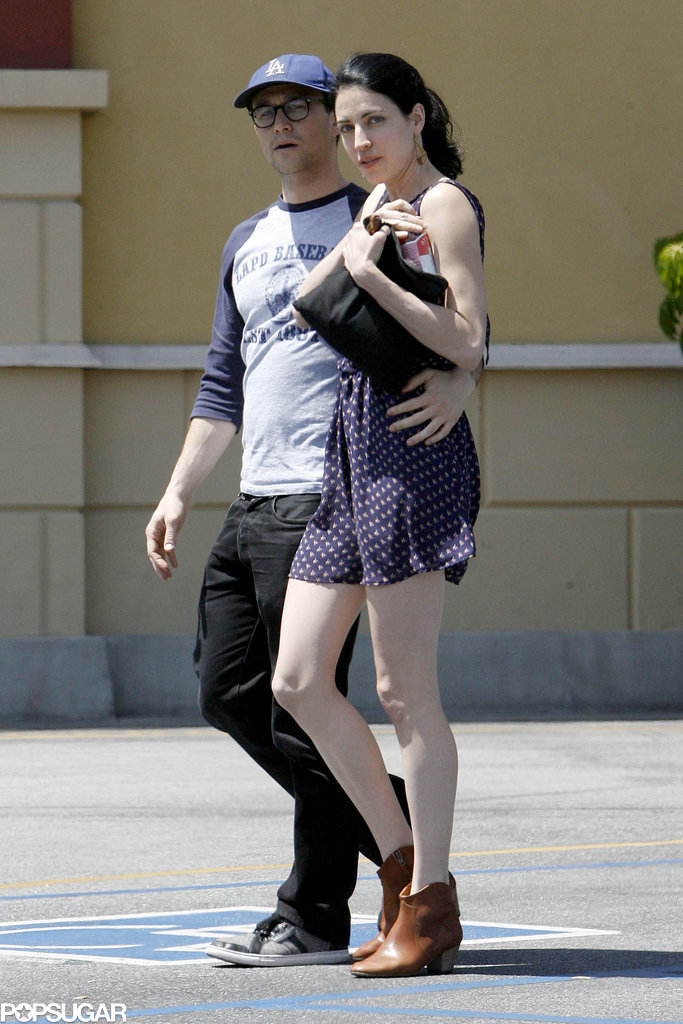 Established: May
Joseph Gordon-Levitt went public [31] with his relationship with Tasha McCauley in May. She is the cofounder and CEO of Fellow Robots, a robotics company based in Silicon Valley that focuses on products for retail stores.
Scott Eastwood and Brittany Brousseau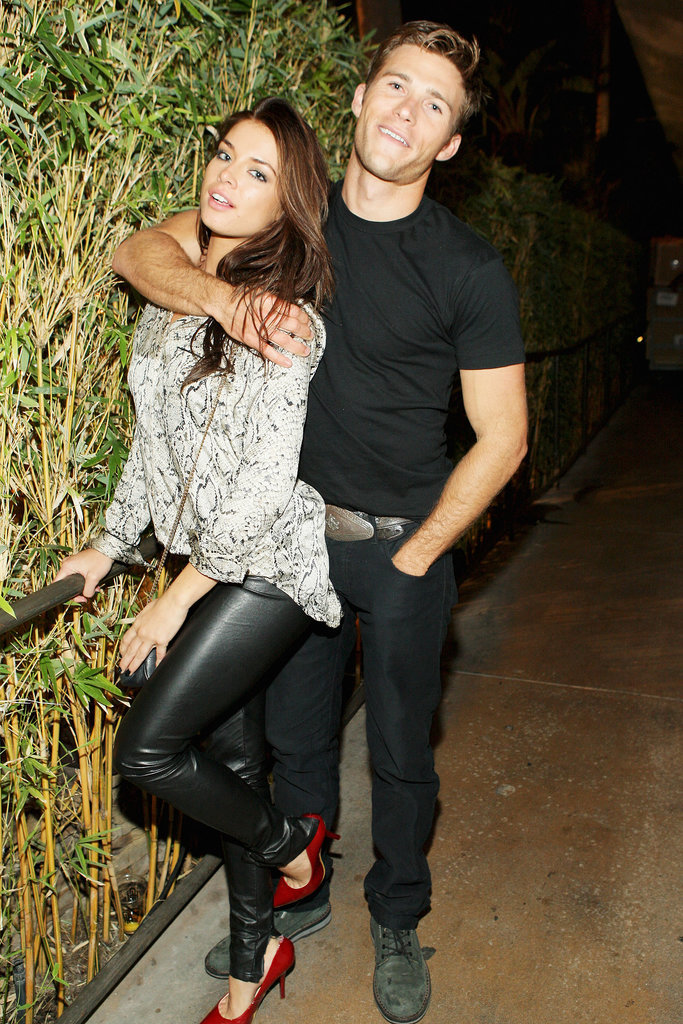 Established: May
New Hollywood heartthrob Scott Eastwood reportedly went off the market in May [32] after being spotted "holding hands and showing other PDA" with model Brittany Brousseau at a Nylon magazine party.
Malin Akerman and Colin Egglesfield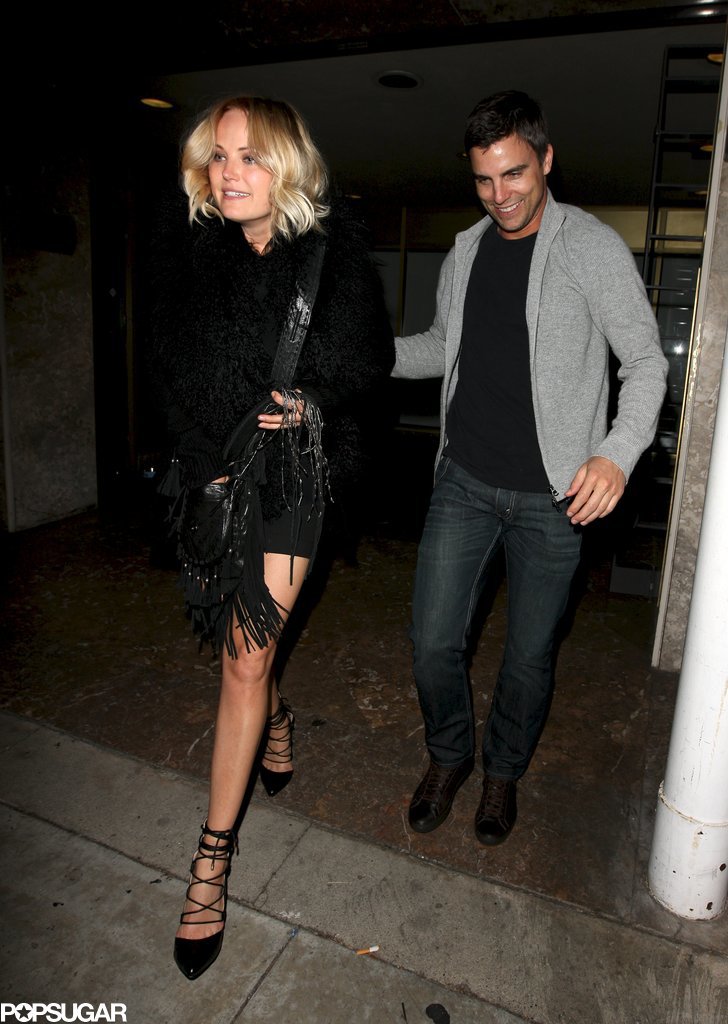 Established: April
Malin Akerman and Colin Egglesfield began dating in April, and a source confirmed the budding relationship after they were photographed leaving dinner together in LA. The insider told Us Weekly [33] that the couple is "taking it slow," and that Malin "thinks he's almost too hot for her!" OK, sure.