Breaking Dawn's big Nov. 18 release date is just a few months away, but a handful of new pictures released today share exciting sneak peeks at some of the film's biggest moments. There have been plenty of teasers about the second-to-last Twilight flick since fans got a glimpse at the trailer when it debuted at June's MTV Movie Awards. In one shot, Bella is shown with the Cullen girls as they help prep for her walk down the aisle. The images also capture Bella and Edward cuddling in bed [1] and intimate moments from the steamy honeymoon waterfall scene, which a bikini-clad Kristen Stewart [2] filmed with Robert Pattinson [3] in Brazil late last year. Click through the gallery to see all nine photos, and revisit all the pictures from Breaking Dawn [4] that we've seen so far!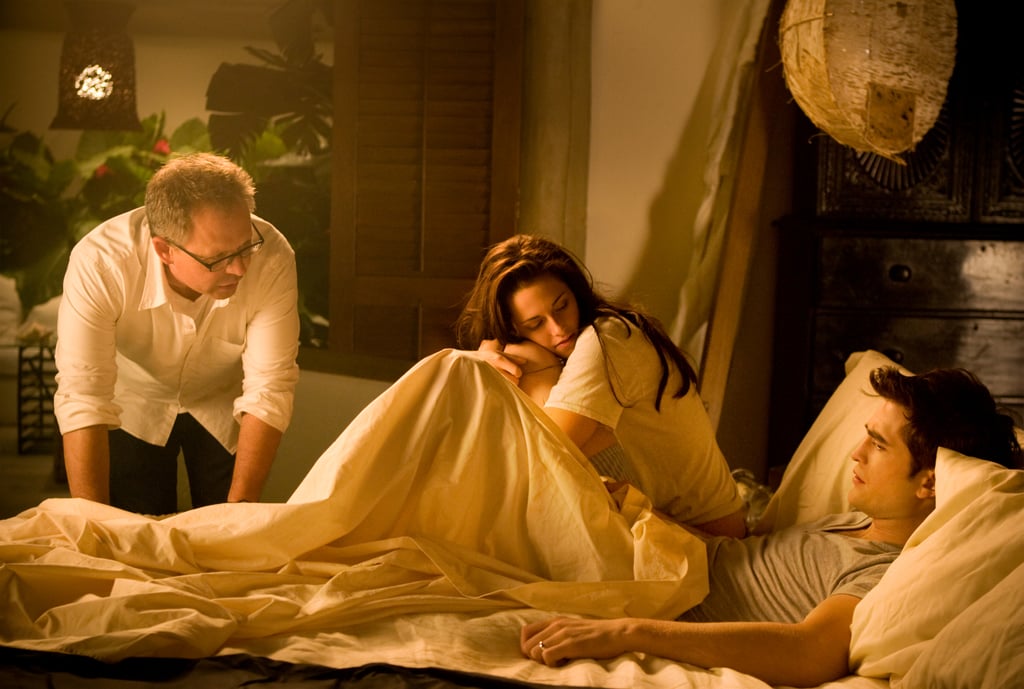 Bella and Edward hold hands in bed.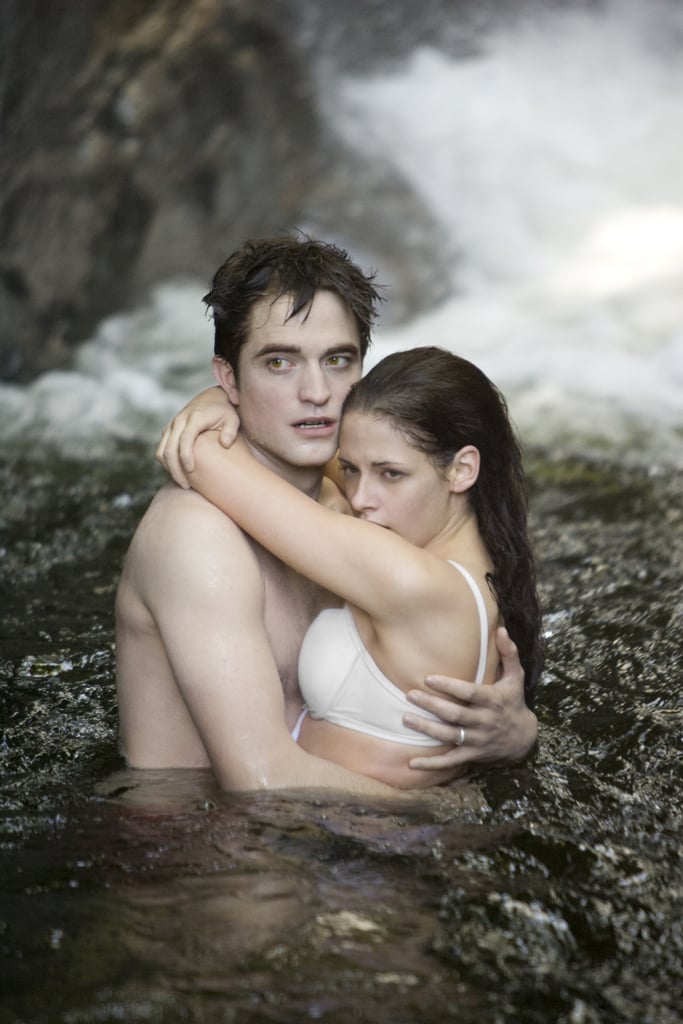 Kristen Stewart [5] and Robert Pattinson [6] play out Bella and Edward's famous honeymoon waterfall scene.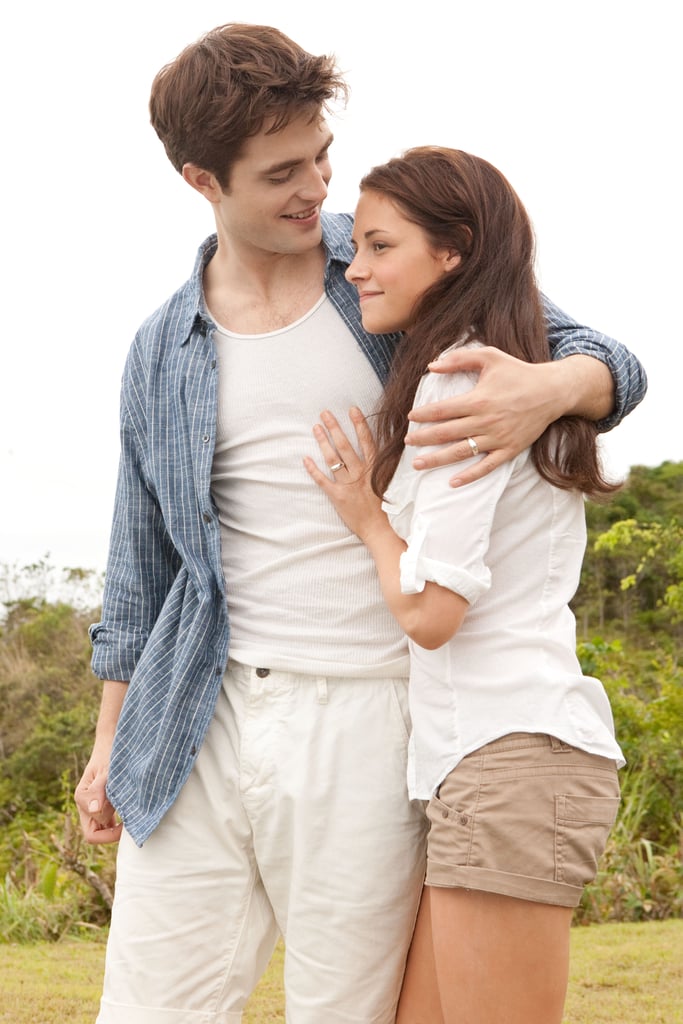 Kristen Stewart [7] as Bella and Robert Pattinson [8] as Edward share a sweet moment.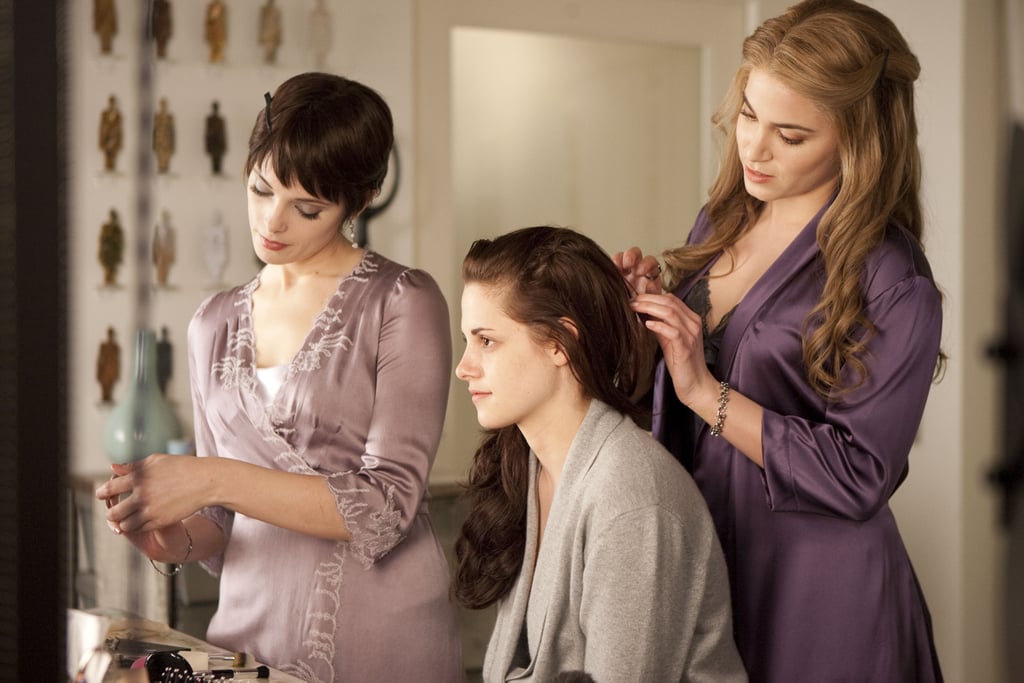 Kristen Stewart [9] gets primped and prepped by Nikki Reed [10] and Ashley Greene [11]'s characters before Bella's wedding [12].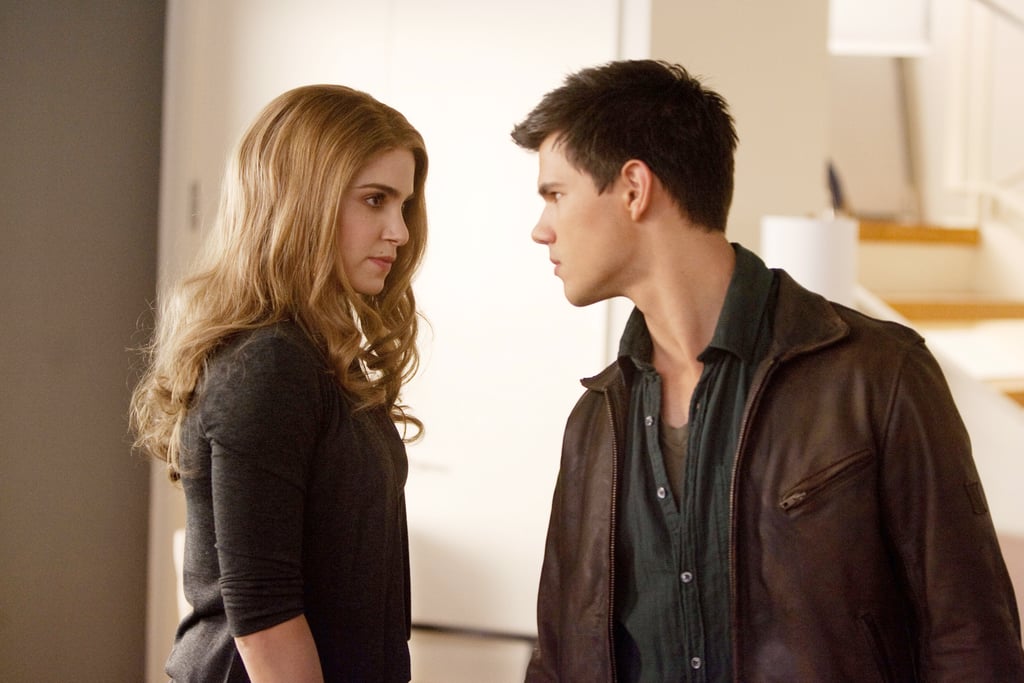 Nikki Reed [13] and Taylor Lautner [14] share a scene in Breaking Dawn.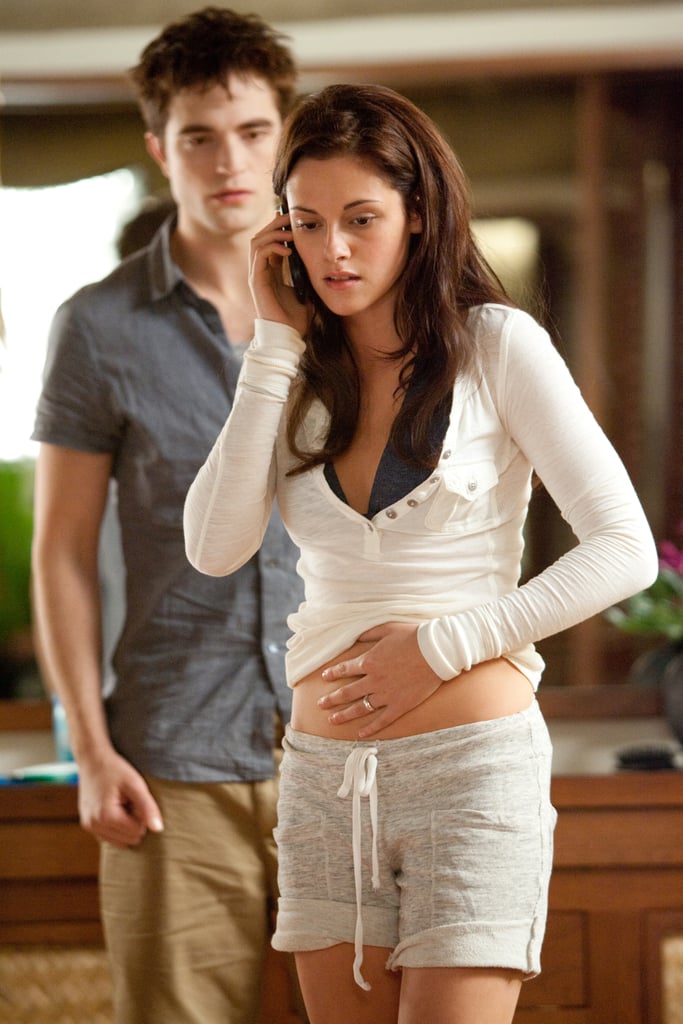 Bella begins to realize that she's pregnant with Edward's child.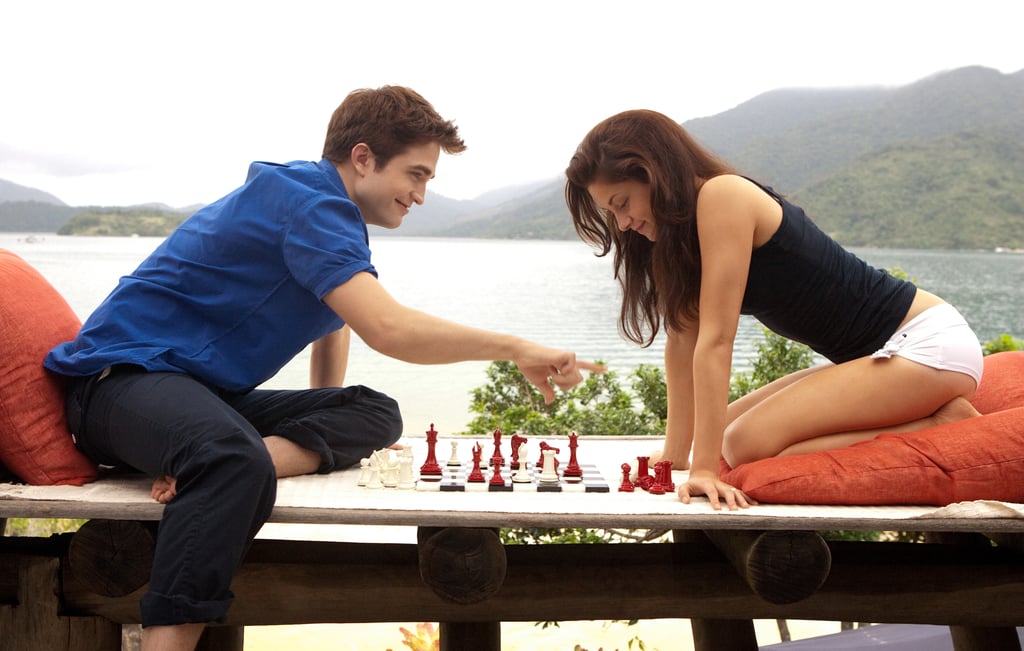 Bella and Edward challenge each other to a game of chess.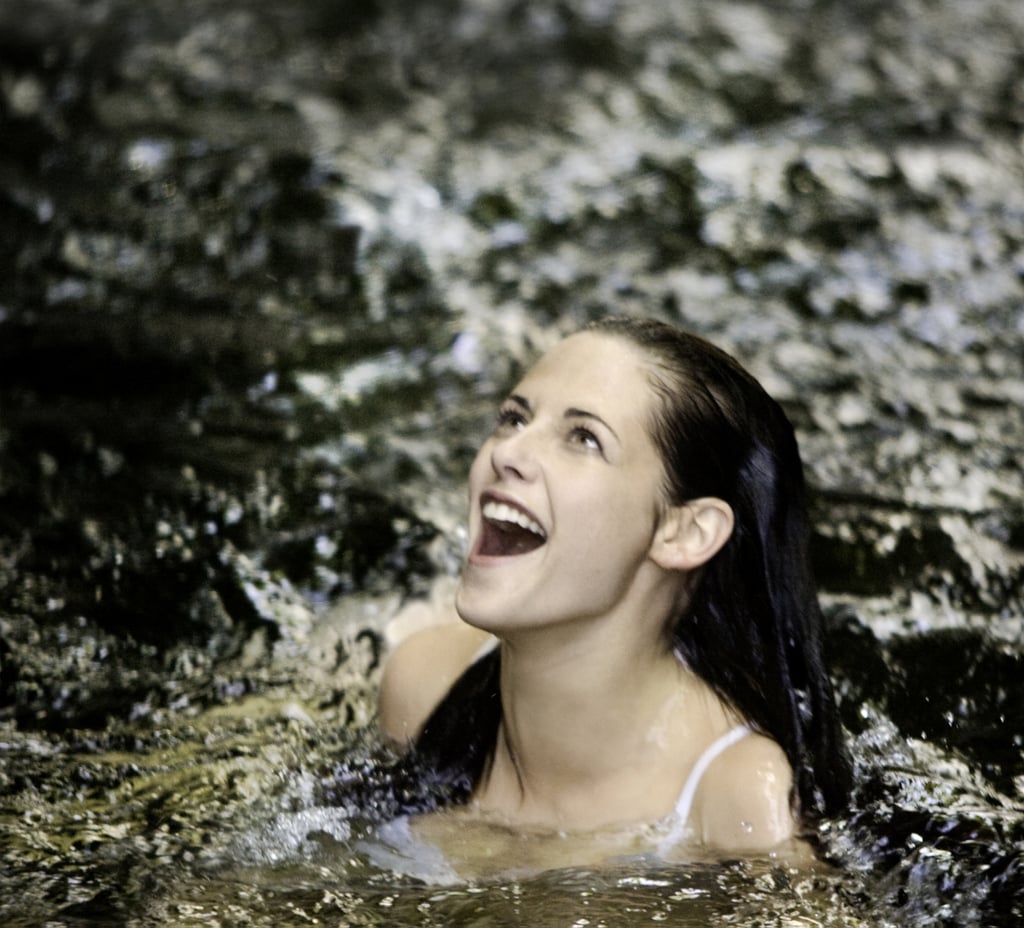 Kristen Stewart [15] looks beautiful as Bella in a moment from the honeymoon waterfall scene.
Bella and Edward speed along the water.