The NicGriddle Breakfast Sandwich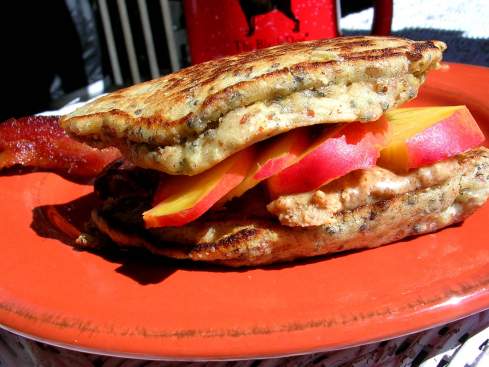 I orginally posted this recipe on my blog Frisky Lemon!
A healthy breakfast sandwich between two almond flour pancakes!
Almond Flour Pancake:
1/4 cup almond meal (I buy this at Trader Joe's)
1 egg
1 Tbsp chia seeds
2 Tbsp shredded unsweetened coconut
1/2 tsp cinnamon
splash of vanilla extract
Mix all of the ingredients together and cook in a pan over medium heat. I usually grease the pan with olive oil or coconut oil.
Then, fill the pancake with whatever you want! I usually do almond butter and some sliced nectarine or plum! Delicious