The Jonas Brothers [1] may not be making music anymore, but the family still tans together. Joe Jonas [2] and Nick Jonas [3] hit Hawaii with their girlfriends on Monday, relaxing on a Kauai beach. Joe and his girl, Blanda Eggenschwiler, strolled around hand in hand, while Nick and his lady, Olivia Culpo [4], opted to stretch out across beach chairs and sip tropical drinks while cozied up in their swimsuits. The brotherly duo headed to Hawaii for their former guitarist's wedding [5], which was seen across all of their Instagram pages. Over the weekend, Nick shared a sweet snap of him and Olivia all decked out in leis [6], and his girlfriend followed up with a cute one from the photo booth [7]. Joe, however, opted to show off his cupcake [8], and Blanda didn't post any photos with her beau in them [9].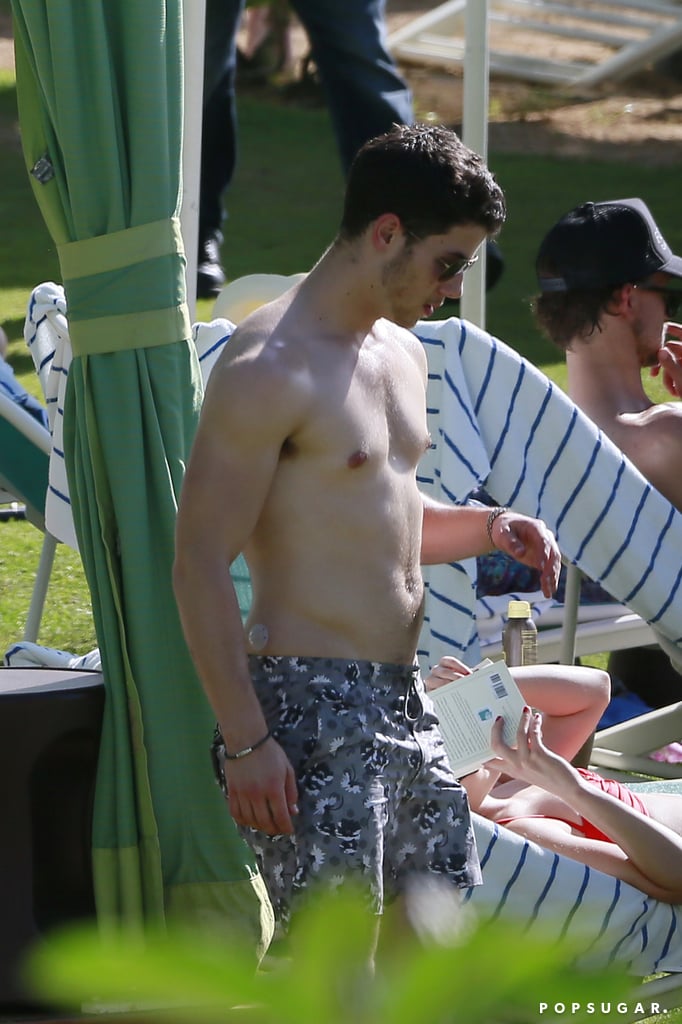 Nick walked around.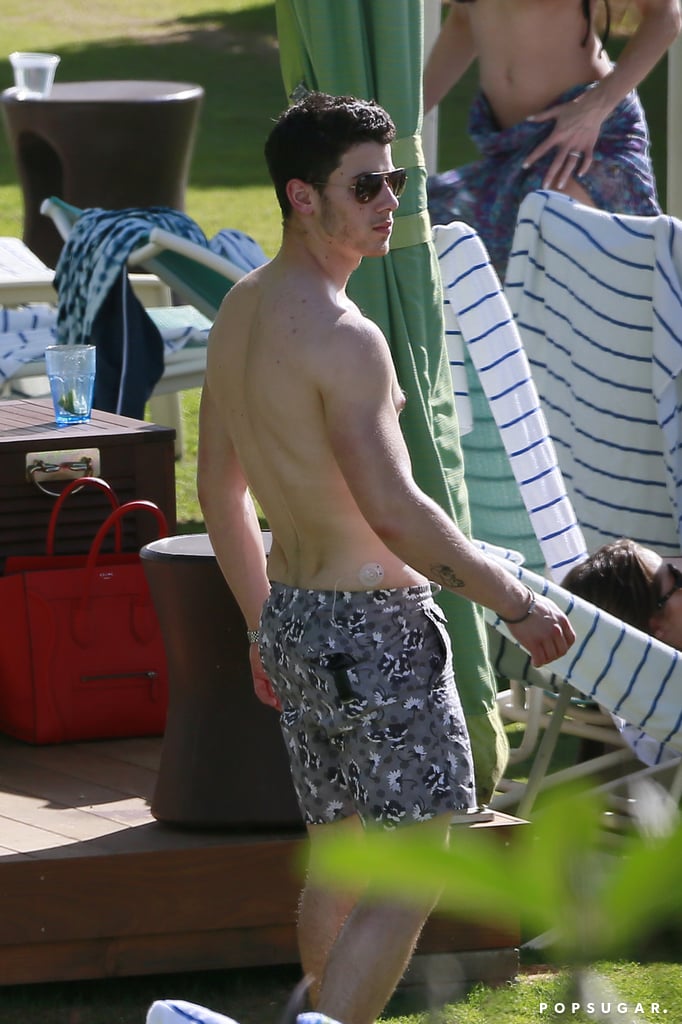 Nick looked around.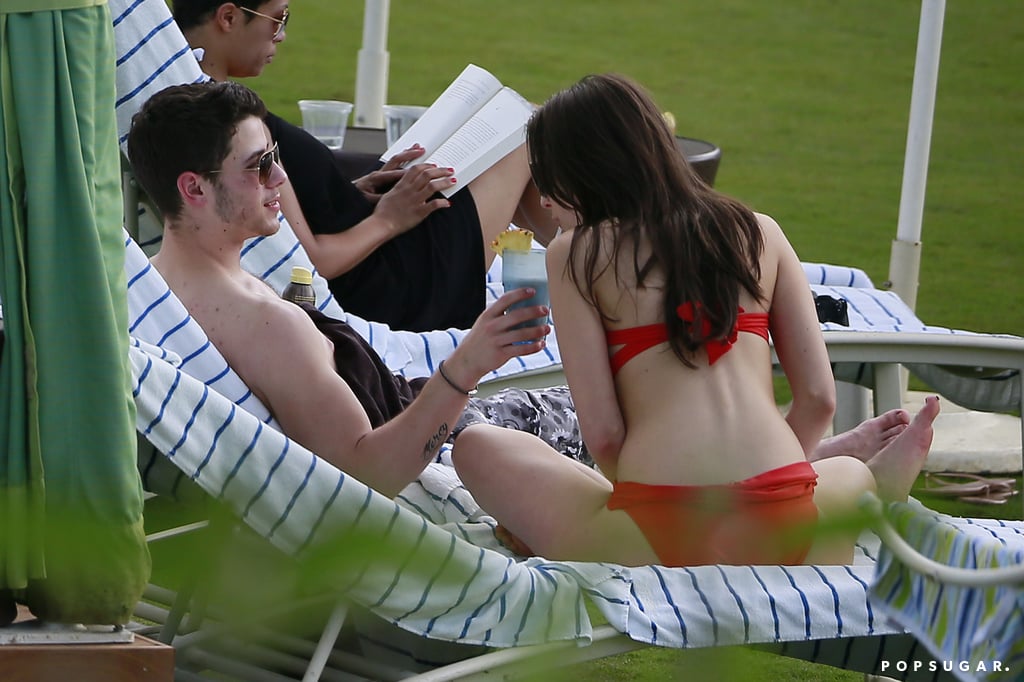 Nick held Olivia's drink for her to sip.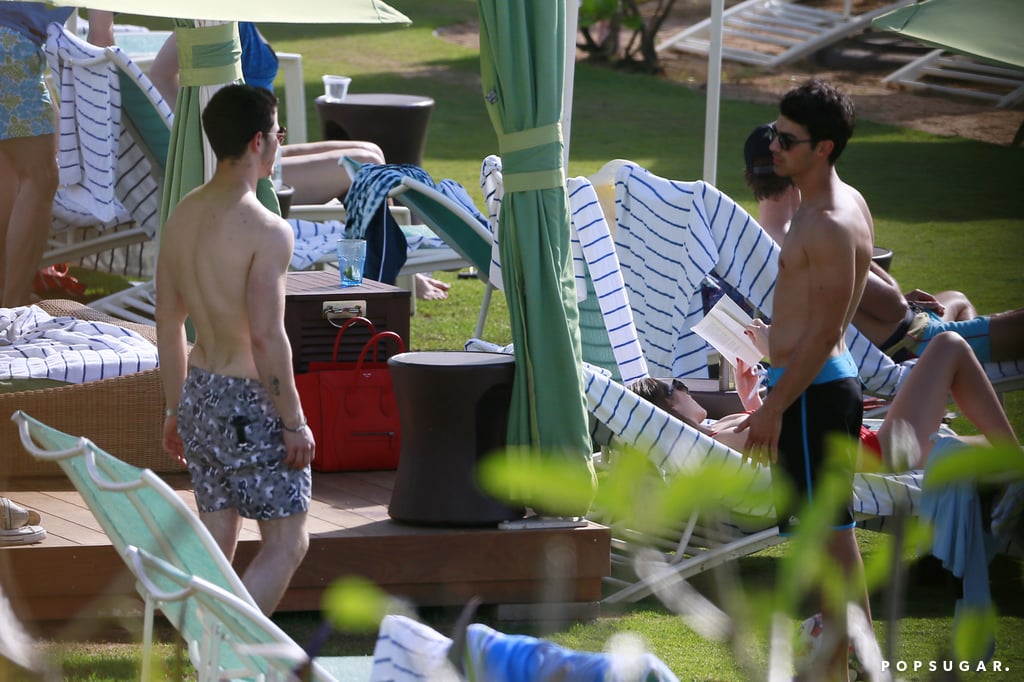 Nick and Joe chatted.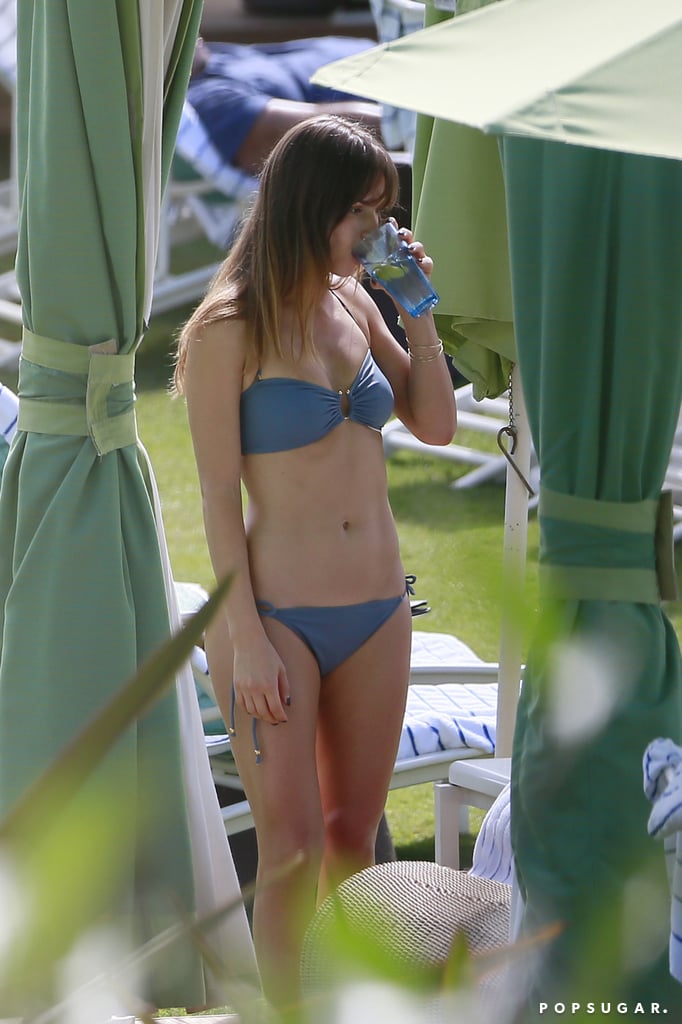 Blanda sipped a drink.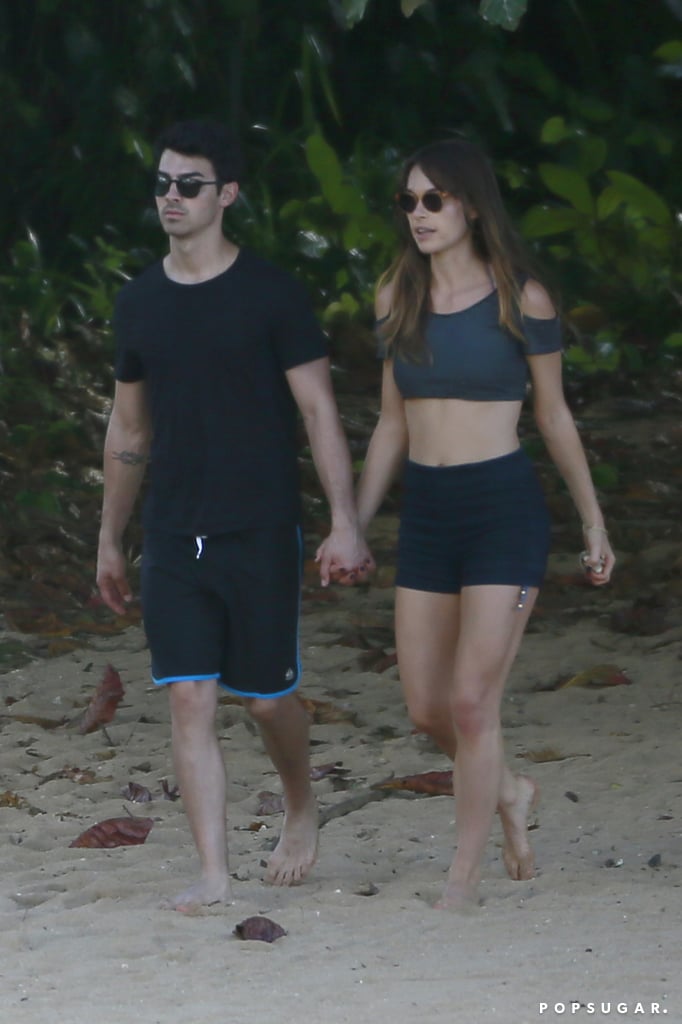 Blanda and Joe walked hand in hand.
Joe walked shirtless [10] on the beach.