ADVERTISEMENT ( more slides)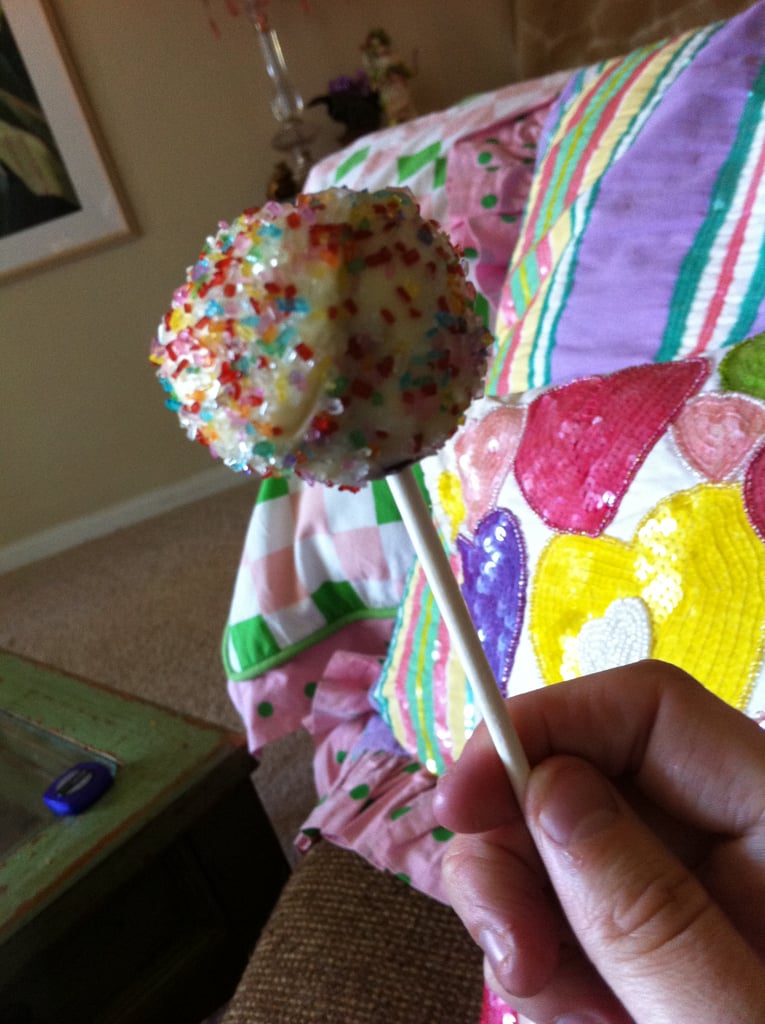 I have the daunting task of cooking for about fifty people for a business holiday party. I want to give the guests a goodie bag of a fabulous treat. So I stumbled upon this recipe. Four ingredients: Oreos, cream cheese, white chocolate and sprinkles. These are A-M-A-Z-I-N-G! No way they will let you down.
Side note: I went to Central Market to get my favorite rainbow sprinkles which explains why I did not use legit Oreos.
Adapted from: The Family Kitchen on Babble.