Oscars Rain and Weather Forecast | Red Carpet Photos
Heavy Rain Threatens the Oscars Red Carpet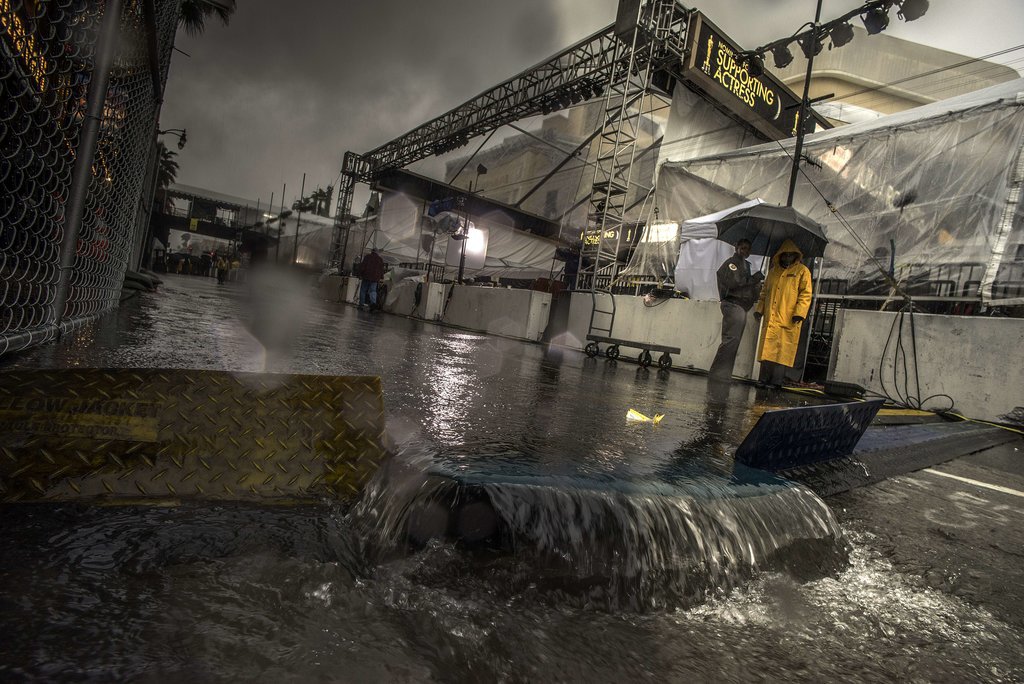 What's Your Reaction?
0
0
0
0
0
0
1
Heavy Rain Threatens the Oscars Red Carpet
In the midst of the worst drought in California history, rain continued to pummel LA on Saturday. And while the eight inches of much-needed showers doesn't even begin to meet the region's needs, fears are mounting that it just might succeed at ruining the most anticipated red carpet celebration of the year: the Oscars. On Friday, workers rushed to remove what looked like a small pond forming on the very steps that stars like Cate Blanchett and Brad Pitt are expected to grace at the Dolby Theatre. With the state on high alert, Oscars organizers are paying close attention to the weather forecast. "We're prepared to welcome our guests regardless of the weather," a spokesperson said.
Mud flow and mandatory evacuations have hit nearby areas like Azusa, Glendora, and Monrovia. As of Saturday, meteorologists predicted a 40 percent chance of rain and a high of 63 degrees in LA on Sunday. That's down from the 80 percent chance of rain on Saturday, but organizers aren't taking any chances. Plastic covers have been laid out, and massive roofs have been erected, covering the red carpet and media spots where hundreds of celebrities and journalists will gather to share the show with the world, come rain or shine. "There's no perfect science to rain planning," said Joe Lewis, a red carpet preshow associate producer. "It's going to leak. There's going to be rain. We're just trying to keep it as dry as possible for show day." According to Joe, people will work overnight to get the arrivals area in the best shape possible. Keep reading to see photos of the rain-ravaged red carpet.
Latest