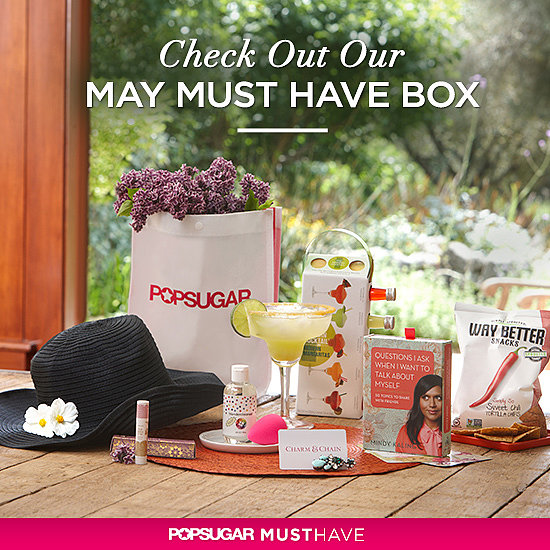 May 23 2013 - 5:10pm
It's May, and we're ready to kick party season into high gear! In this box we had you covered, whether you're sparking a lively conversation at your next girls' night in or mixing up cocktails for a group of friends. We also had beauty on the mind with a tried-and-true secret weapon and an easy lip tint to throw in your bag when you're on the go. Plus, we included one of our ultimate must haves no matter the outdoor occasion: the perfect beach hat. Toss it all in your new POPSUGAR bag, and you're good to go!
Join in the fun — check out POPSUGAR Must Have to sign up for our monthly subscription and more fun releases!