Paris is known as one of the romantic cities in the world, and the reputation rang true during the city's first Color Run, where a couple kissed amid a sea of pink paint. The cute candid moment marked one of many exciting photo ops taken this week, including more than a few must-see snaps from the royal tour [1]. Prince William, Kate Middleton, and George made their way Down Under, where the little prince was welcomed with big smiles and big stuffed animals. Take a look at all the best pictures from across the globe this week, with appearances from the royals, President Barack Obama, Hillary Clinton, and more.
Beach Talk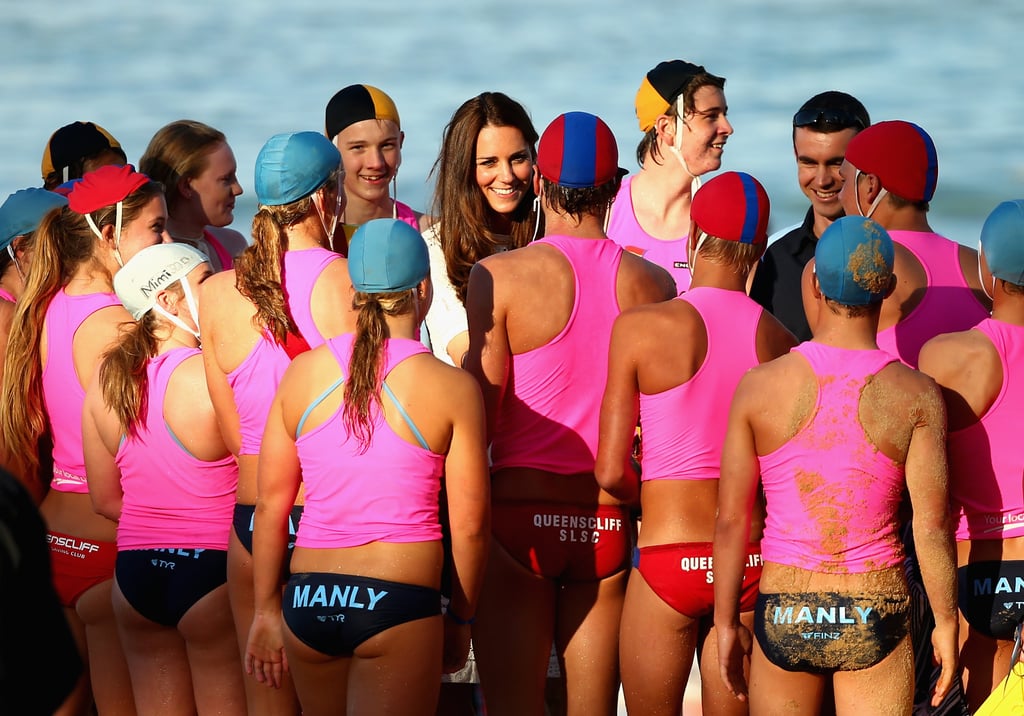 Kate Middleton headed to Manly Beach [2] in Sydney, Australia, where she spoke with a group while watching a Surf Life Saving demonstration.
Foam Fest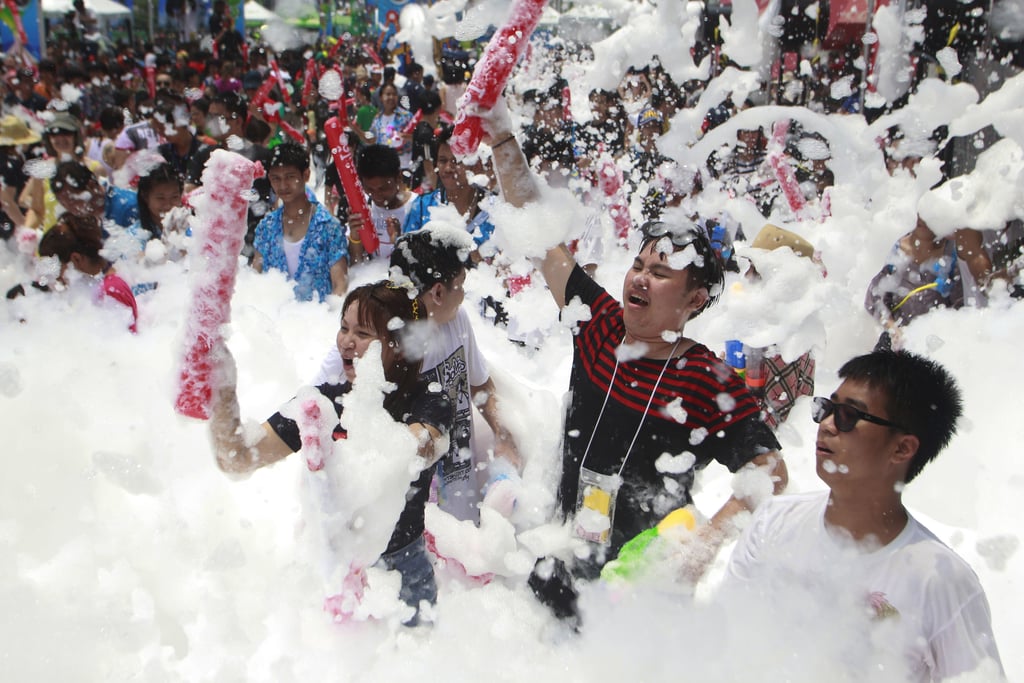 People danced during the Songkran water festival foam party in Bangkok, Thailand, which marked the traditional Thai New Year.
In a Row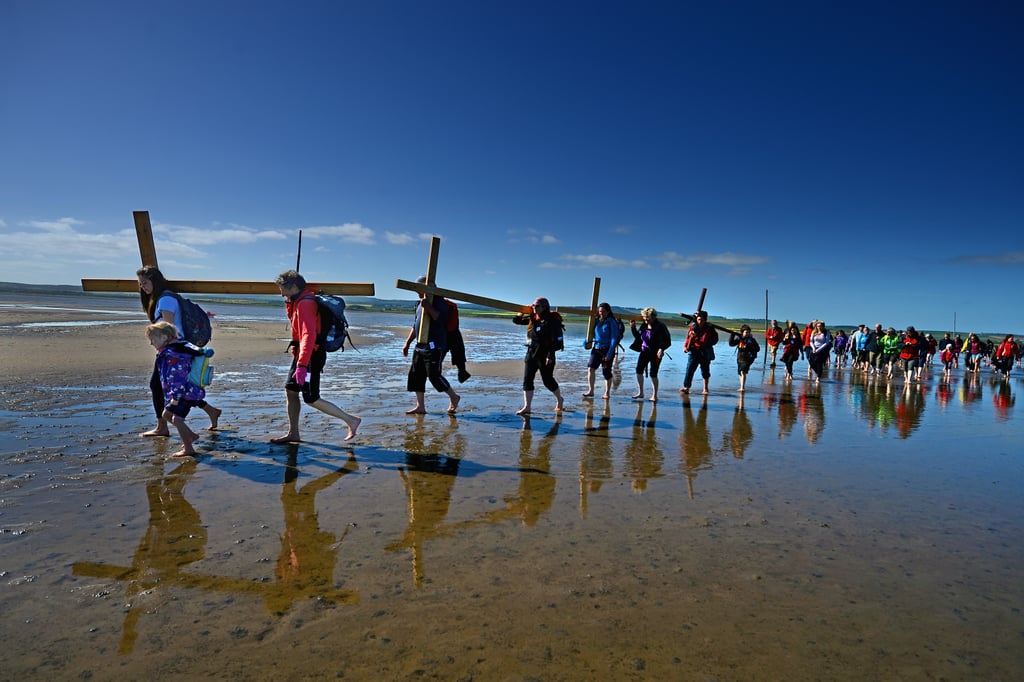 In Berwick-Upon-Tweed, England, people participated in the annual Northern Cross Christian pilgrimage to Holy Island.
Presidential Play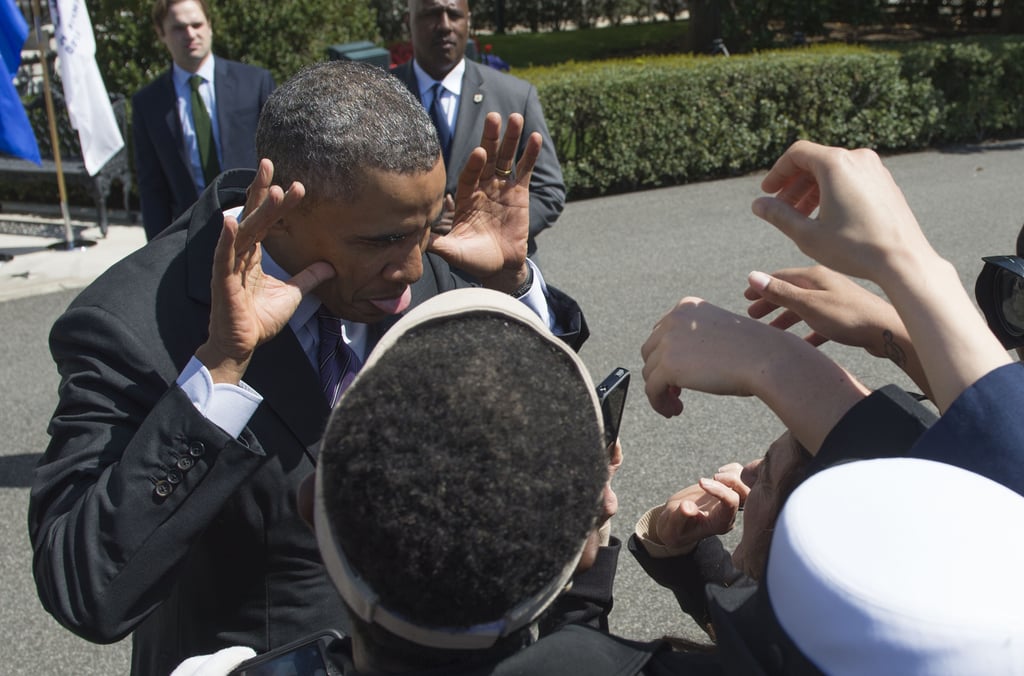 President Barack Obama made a silly face for a girl who was snapping pictures during the Wounded Warrior Project's Soldier Ride at the White House.
Egg-Cellent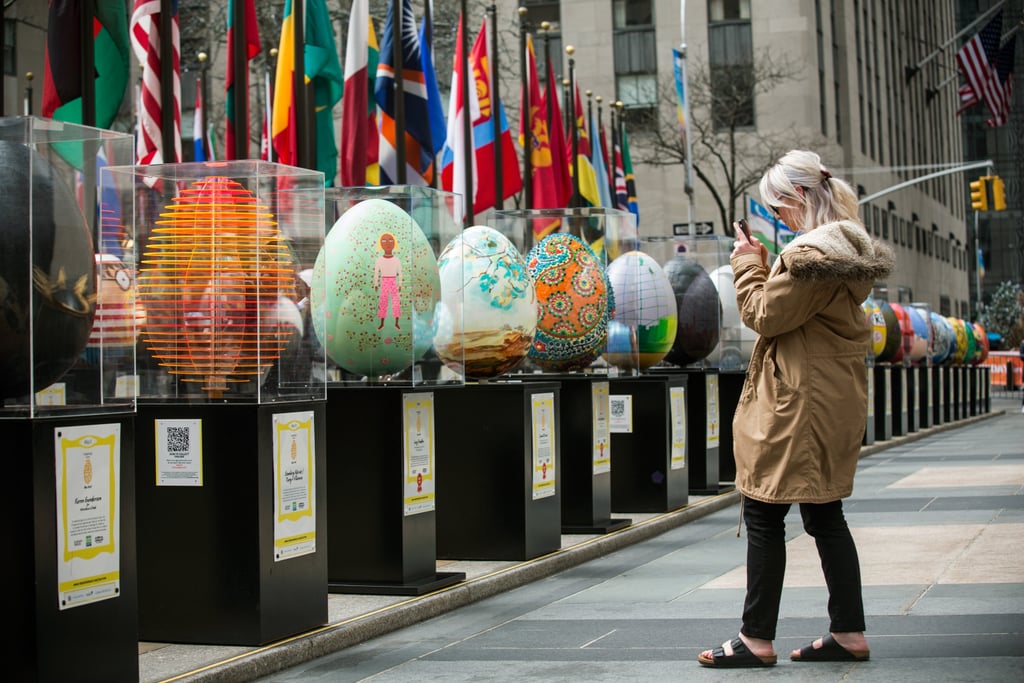 These Fabergé eggs, designed by artists from across the world, were on display in NYC's Rockefeller Plaza ahead of Easter.
Big Win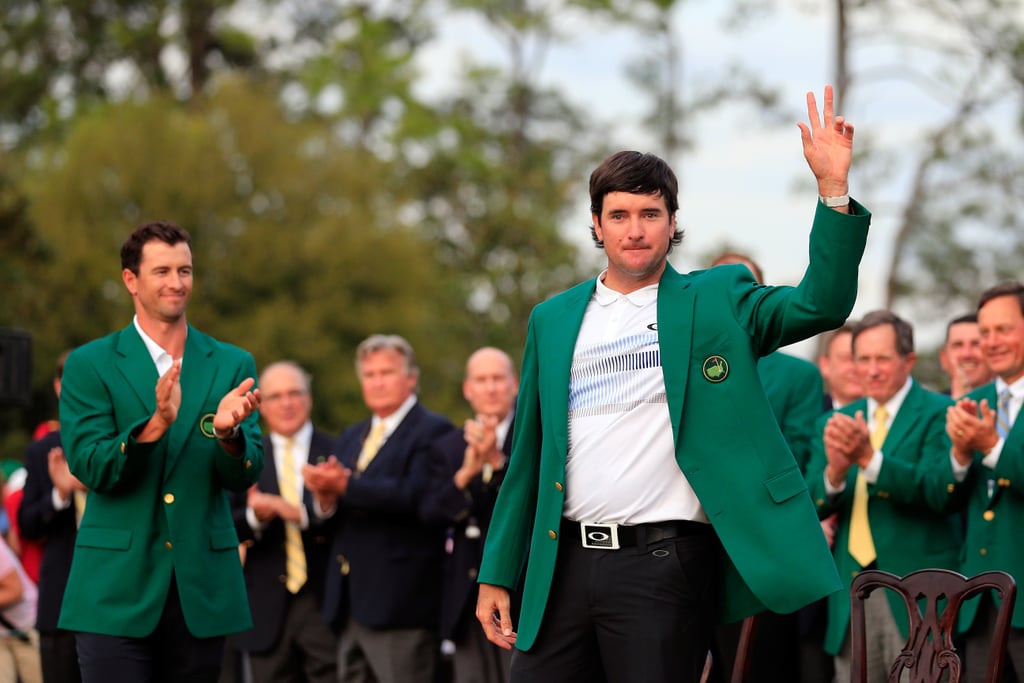 US golfer Bubba Watson posed in the green jacket after winning the 2014 Masters Tournament in Augusta, GA.
High Jump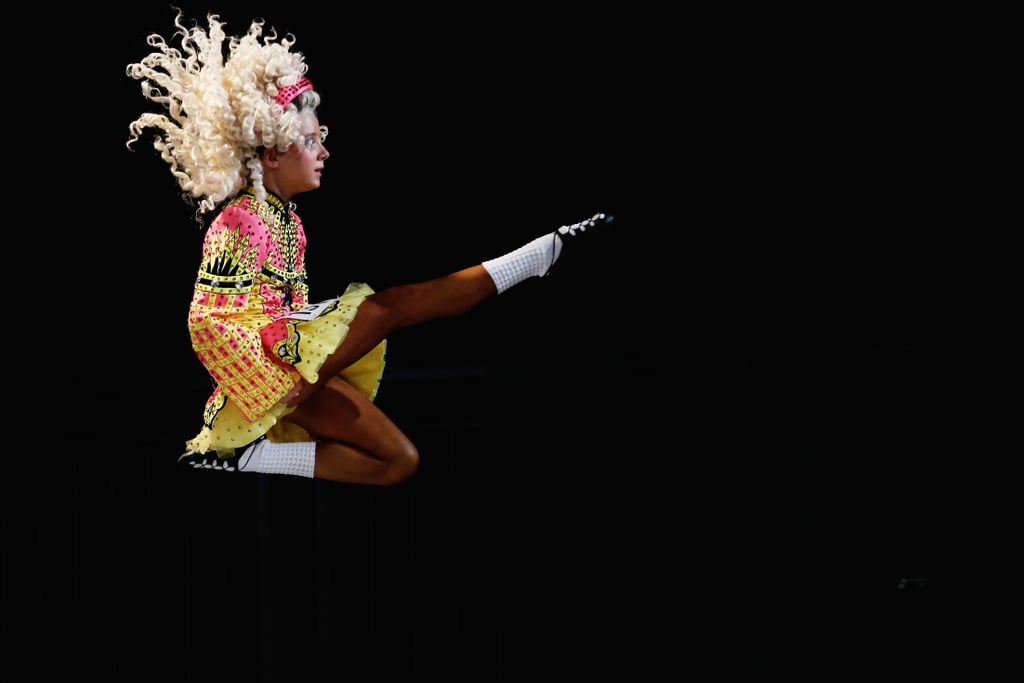 Dancers competed in the World Irish Dance Championship in London.
Thoughtful Notes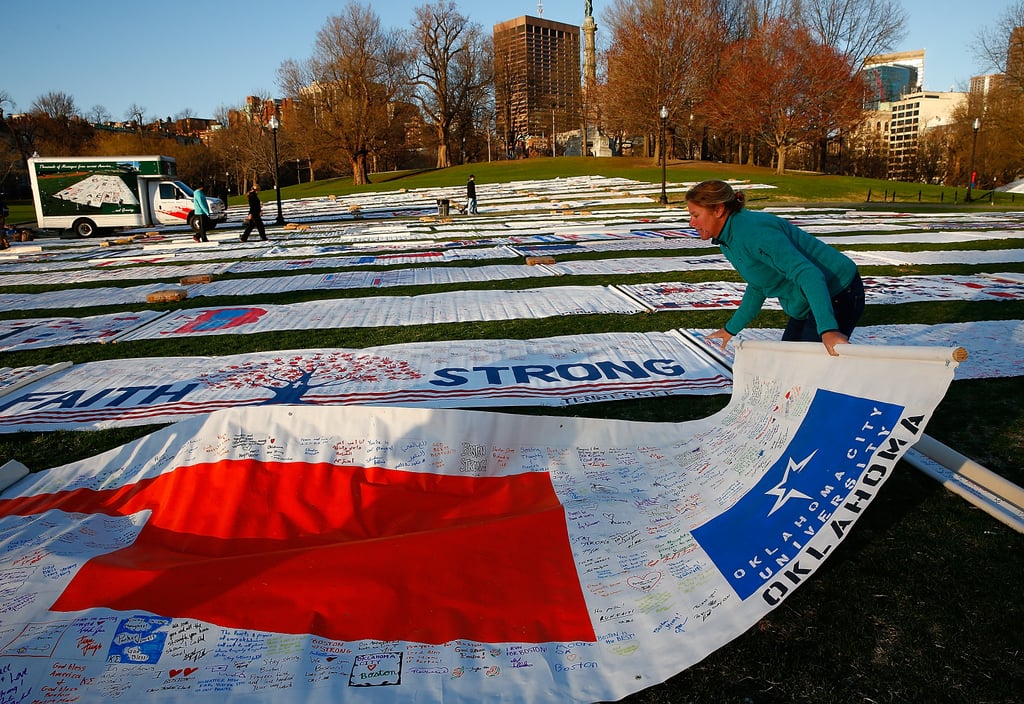 Workers put together a prayer canvas, setting out giant homemade canvases on the lawn of the Boston Common ahead of the 2014 Boston Marathon.
Hot Cross Buns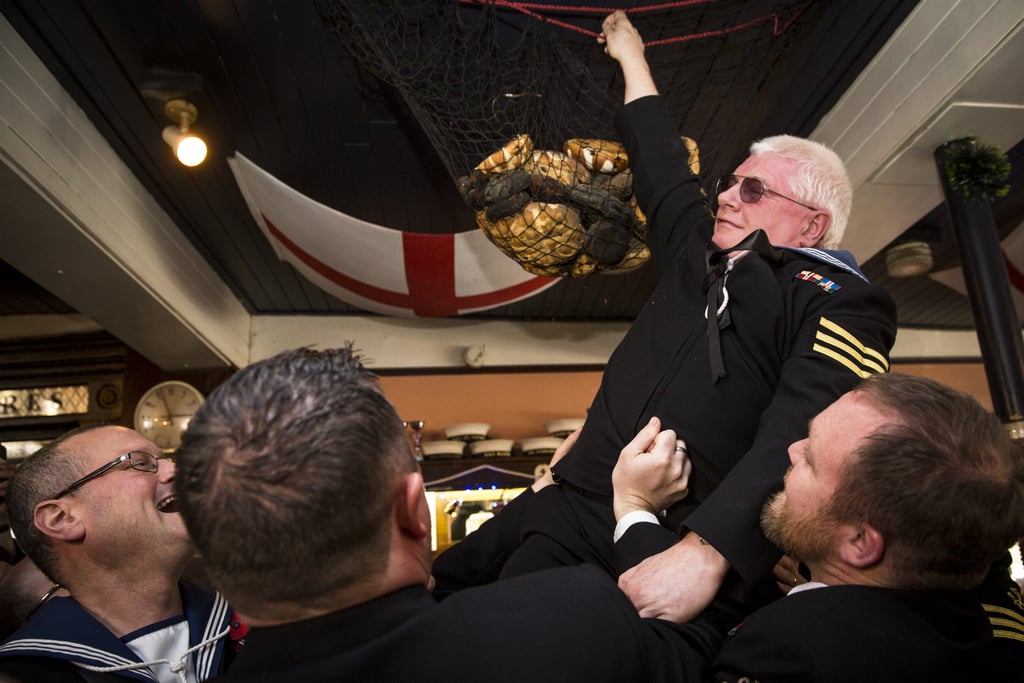 In London, members of the Royal Navy placed hot cross buns in a net above the bar at Widow's Son pub. The annual tradition dates back more than 100 years, as the bar — built in 1848 — sits where a widow's cottage used to be. When the widow's only son left to be a sailor, she promised to bake him hot cross buns and keep them for his return, but when he didn't return, she continued to bake a fresh one each year.
Honoring Memories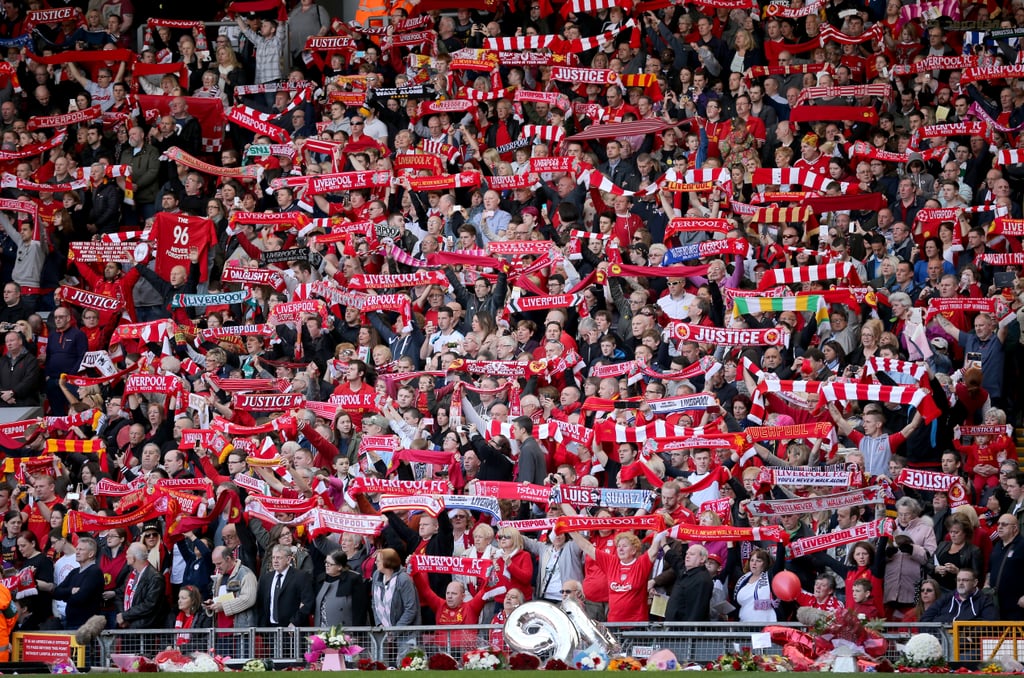 At England's Anfield stadium, Liverpool fans held up red-and-white scarves to mark the 25th anniversary of the 1989 Hillsborough Disaster, when 96 Liverpool supporters lost their lives as a result of a human crush.
Bear Hugs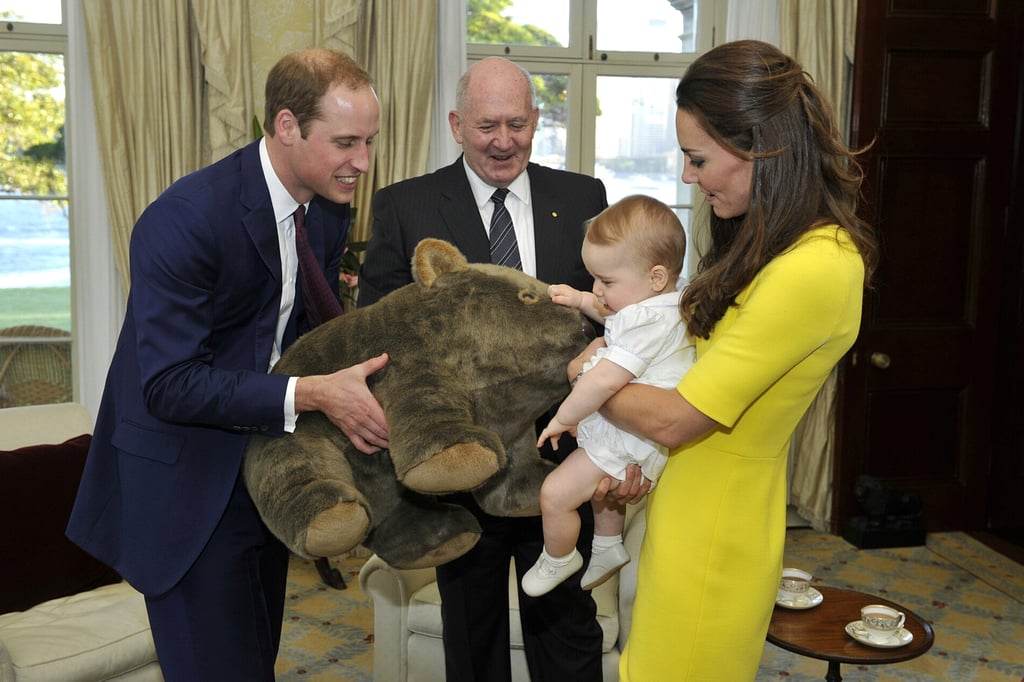 Prince George received a gift [3] in Sydney, Australia, as he and his parents, the Duke and Duchess of Cambridge, continued their royal tour.
Support System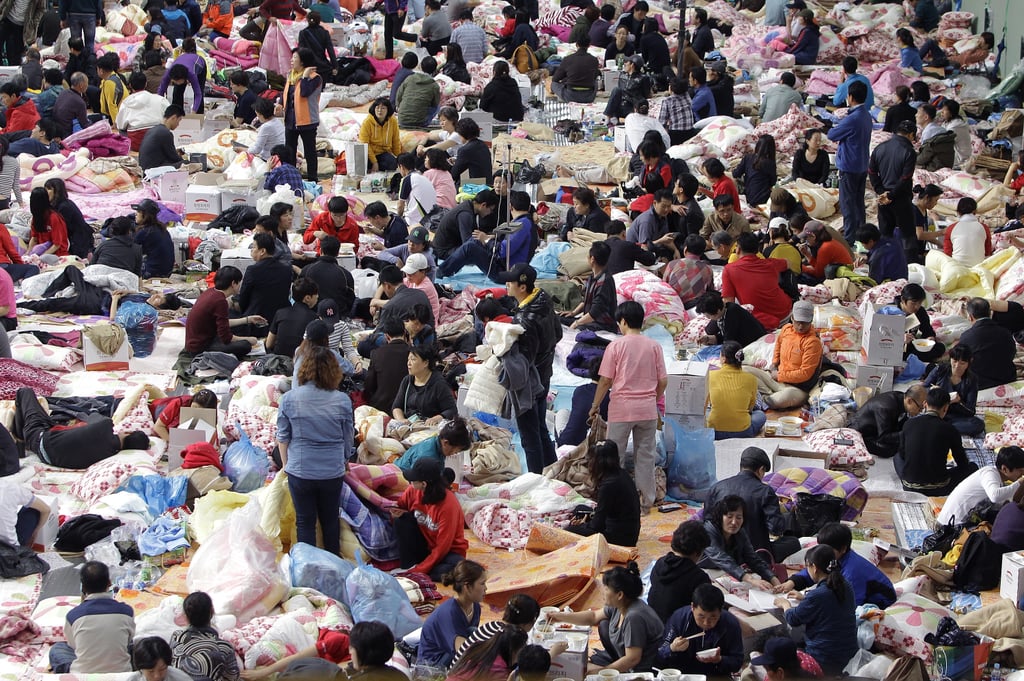 Following the tragic sinking of a South Korean ferry [4], the loved ones of passengers gathered at a nearby port to await news.
Censored Style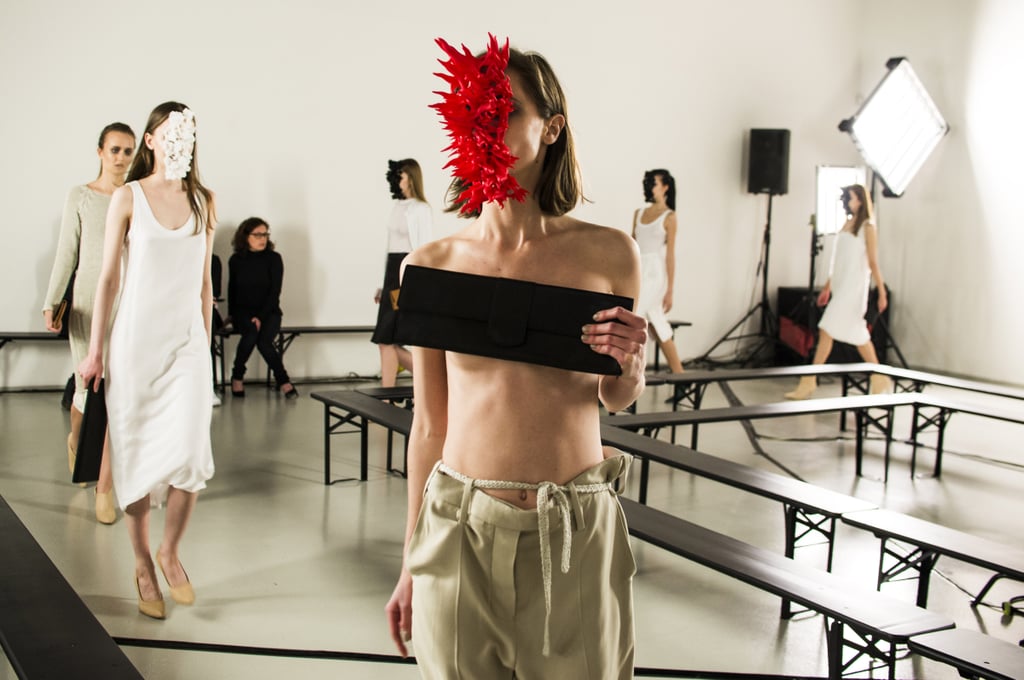 Models prepared backstage for the Teaser fashion show in Prague, Czech Republic.
Baby on the Way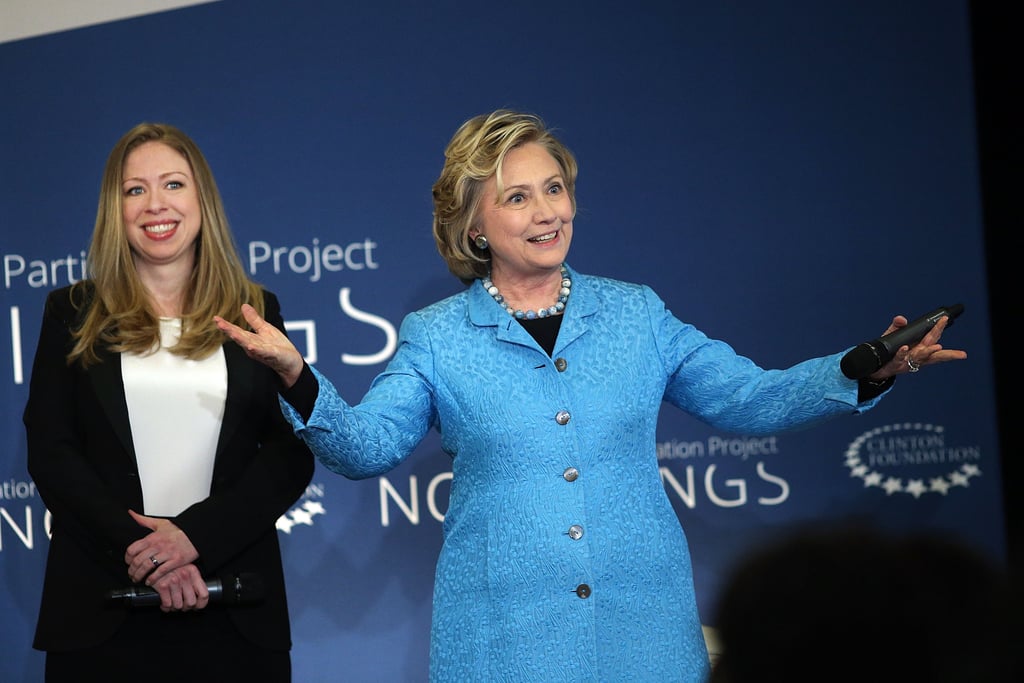 During an event for the Clinton Foundation, former Secretary of State Hillary Clinton shared the stage with her daughter, Chelsea Clinton, who announced that she's expecting [5].
Candlelit Prayers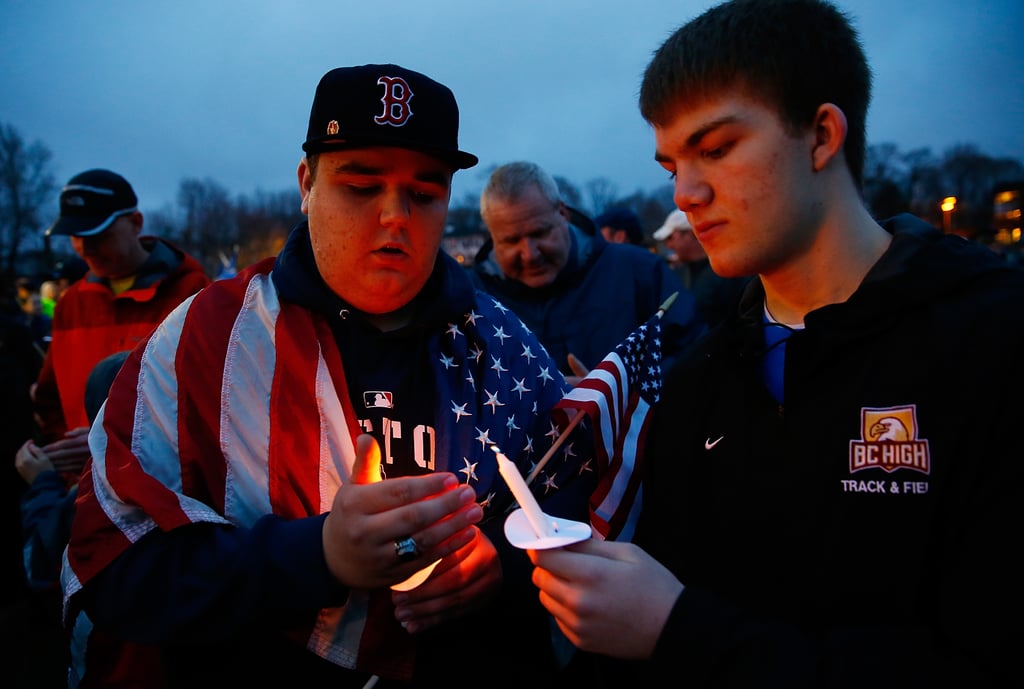 People gathered in Boston to commemorate the one-year anniversary of the Boston Marathon bombing [6].
Holy Moment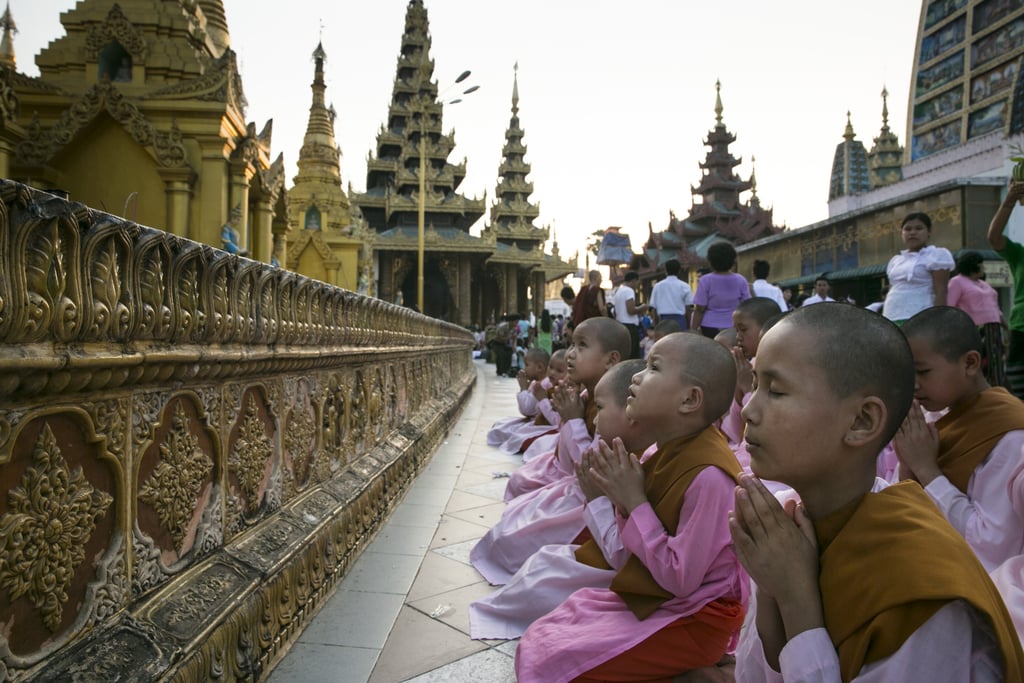 Worshippers attended a prayer ceremony at the Shwedagon Pagoda to celebrate Thingyan, a New Year's water festival in Yangon, Myanmar.
Happy Meeting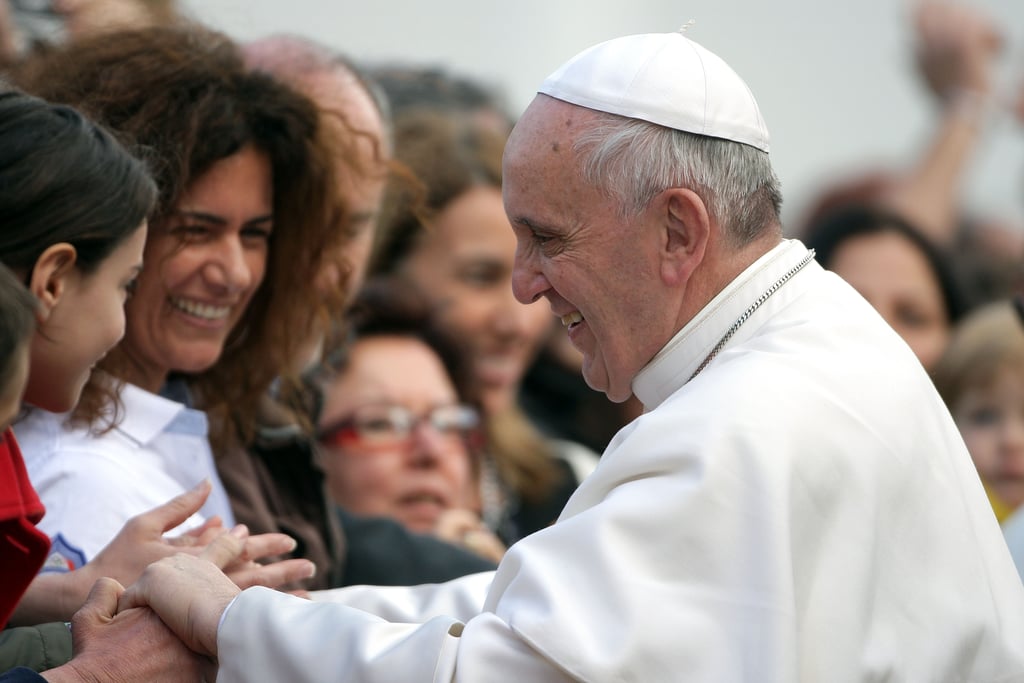 Pope Francis greeted visitors with a big grin at the Don Gnocchi Center for the elderly and disabled in Rome.
Neon Lights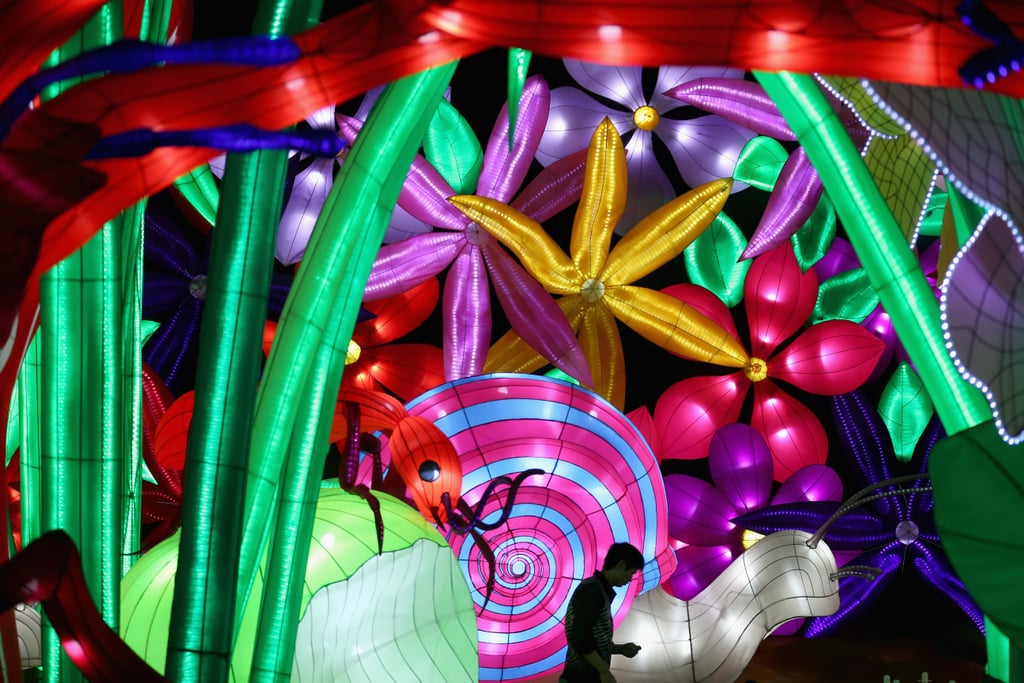 In Blackpool, England, a Chinese artist completed the final touches on Illuminasia, the world's biggest display of illuminations.
Rosy Romance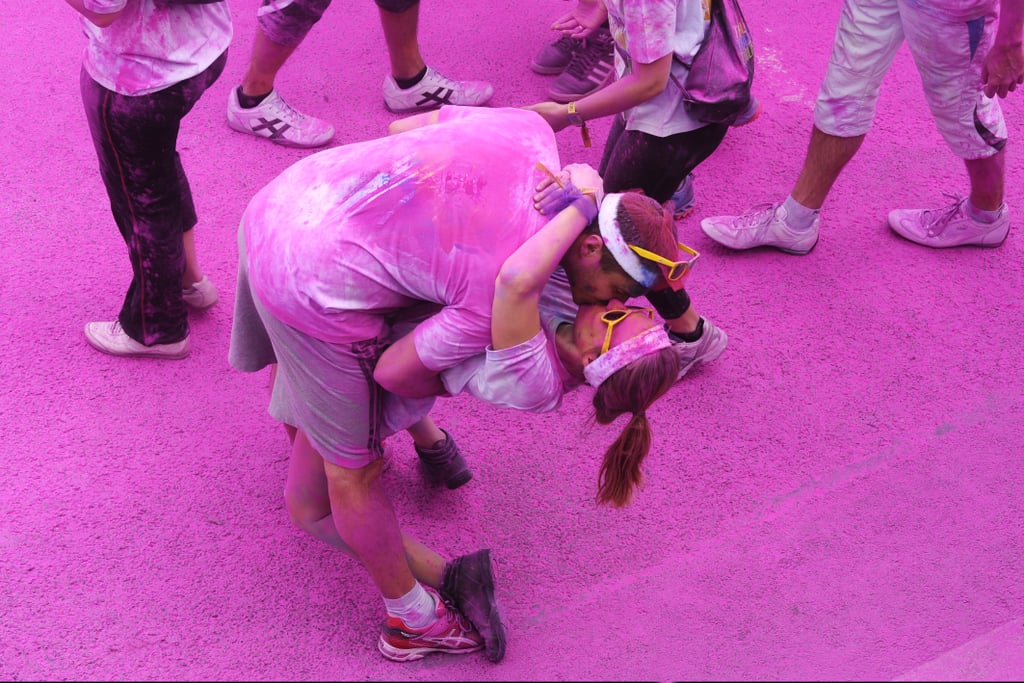 A couple kissed in a sea of pink during the first-ever Paris Color Run, which followed a route between city hall and the Eiffel Tower.