Paris Hilton [1] spent a lot of time with the wardrobe department on Wednesday — during a music video shoot in LA, the DJ and singer changed from one revealing ensemble to another. Paris shared her excitement about the video with her nearly 13 million Twitter followers on Thursday, writing, "Good morning everyone! On way to set for my #ComeAlive music video shoot! Excited for another shoot day! #YMCMB." The former reality star's upcoming single follows up 2013's "Good Time," the first song Paris put out after signing a deal with Lil Wayne's record label. If Paris's look and career moves seem familiar, it's probably because things haven't changed for her [2] much in the past 10 years. Keep reading to see her latest pictures, and then find out how similar you are to Paris [3].
Source: Pacific Coast News Online [4]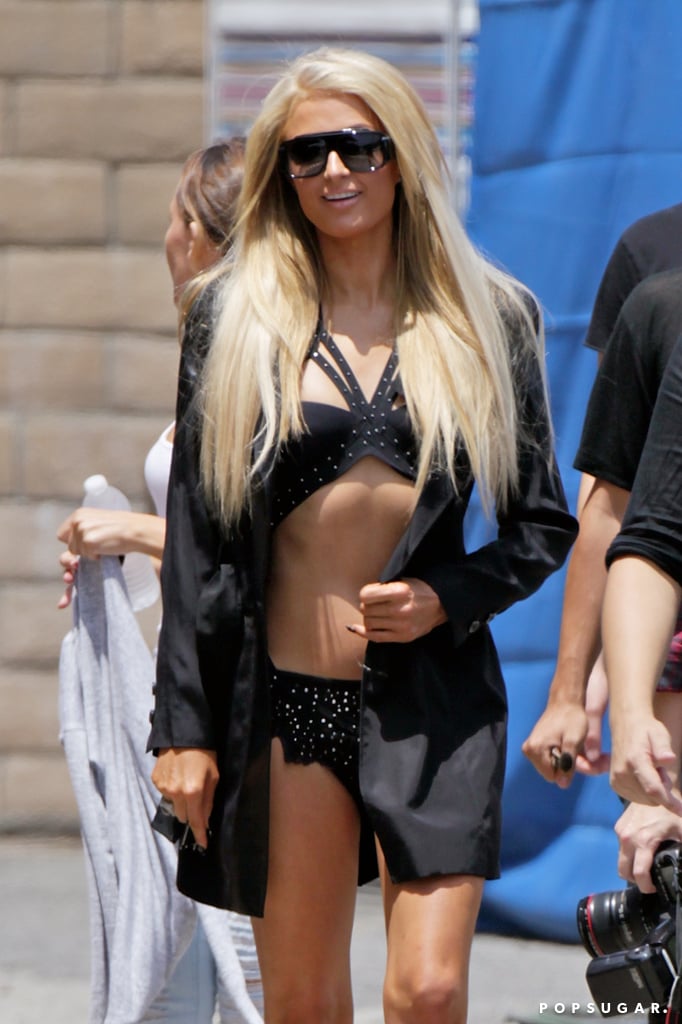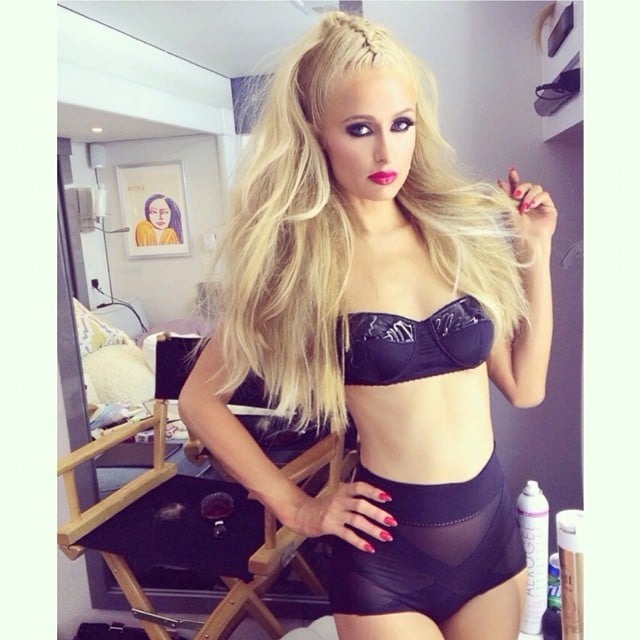 "Chilling in my trailer on set of my #HighOffMyLove music video shoot. What do you think of my look?" Paris asked on Instagram on Wednesday.
Source: Instagram user parishilton [5]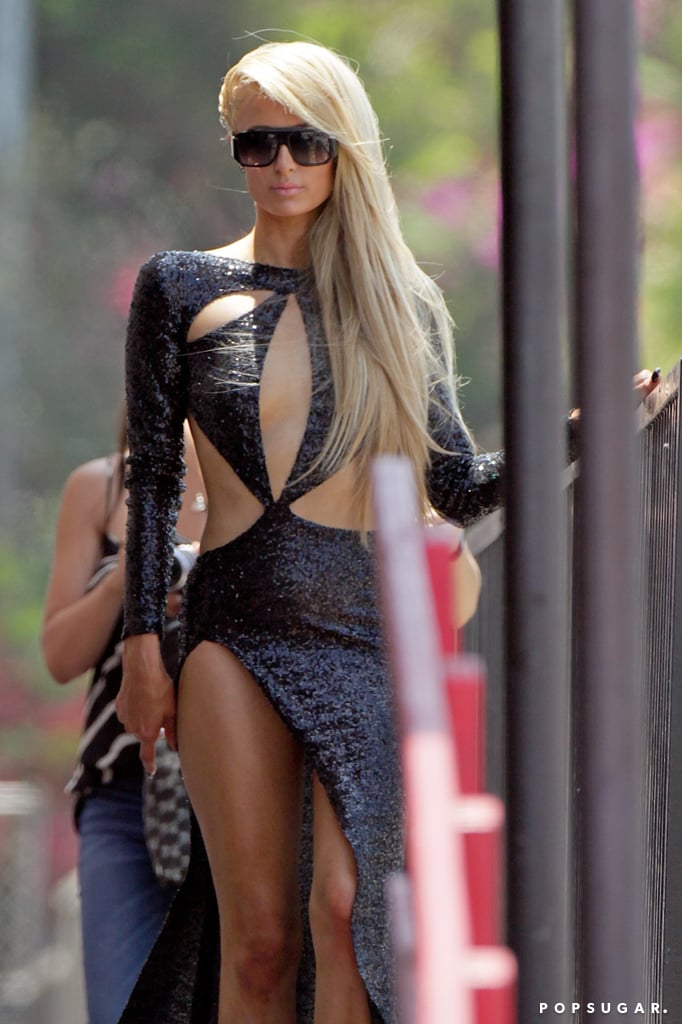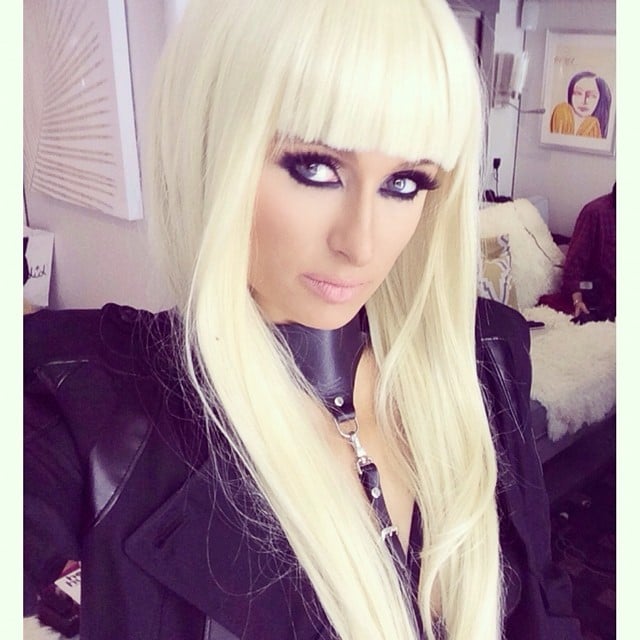 Paris wore a "#PlatinumBlonde" wig.
Source: Instagram user parishilton [6]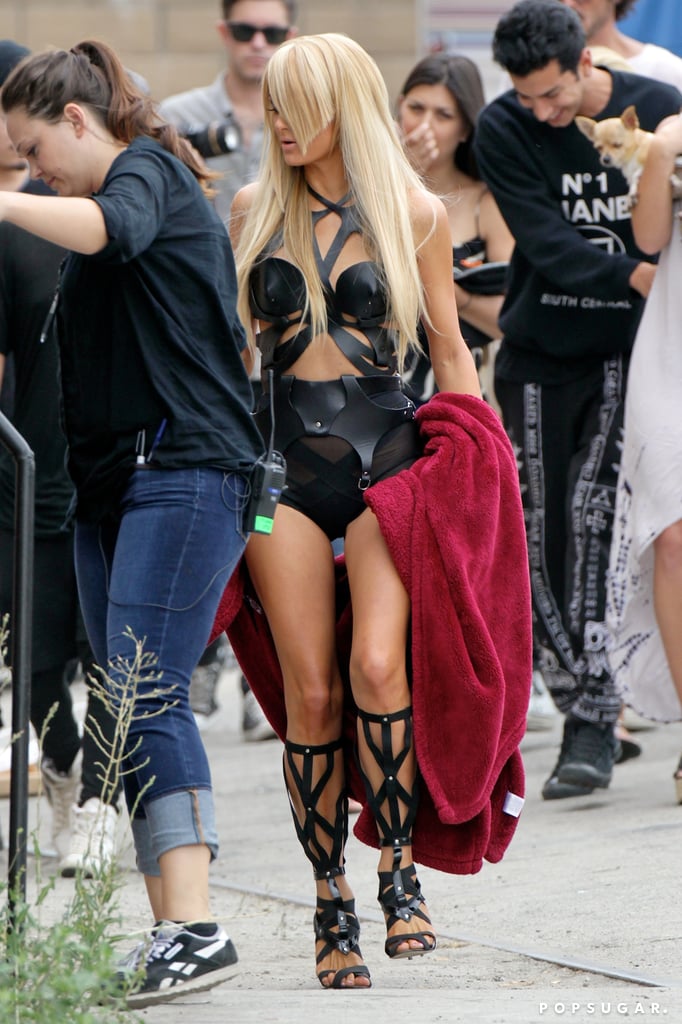 Paris showed off her intense eye makeup in this selfie.
Source: Instagram user parishilton [7]