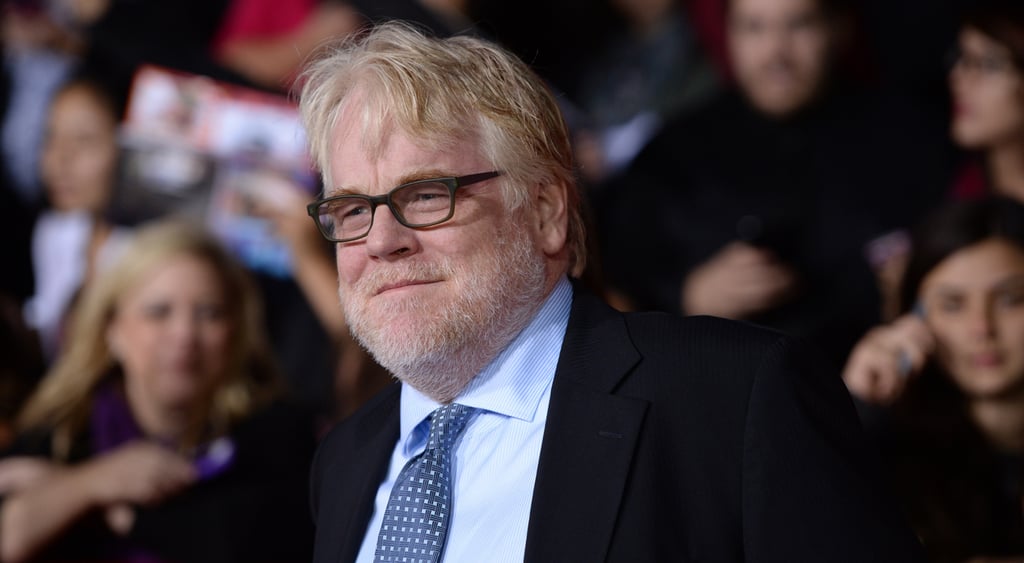 Source: Getty [1]
Philip Seymour Hoffman [2]'s will was released this week and revealed that he wanted his son, Cooper, to grow up near Manhattan or San Francisco [3] to be "exposed to culture."
Kate Mara, Miles Teller, and Jamie Bell will join Michael B. Jordan for The Fantastic Four [4].
It's official: Adam Brody [5] confirms that he and Leighton Meester are married [6].
Here's Brian Williams and Lester Holt rapping to "Rapper's Delight," thanks to Jimmy Fallon [7].
Apparently Jonah Hill and Maroon 5 made a lewd song [8] years ago and it's just surfacing now. It falls into the so-bad-it's-good category.
Chrissy Teigen is very happy that she's been turned into a meme [9].
Beyoncé performed "XO" [10] at the Brit Awards last night.
Olympic luger Kate Hansen had a scary encounter with a wolf (or maybe a stray dog?) inside her residence in Sochi. Watch below.
Lolo Jones missed her chance at another medal during the bobsled tournament yesterday, but two US teams did manage to snag the silver and the bronze [11] during the competition. One of the Americans, Lauryn Williams, had also won gold at the London Olympics in the 4x100 relay.
In other Olympic news, 15-year-old Russian figure skating prodigy, Julia Lipnitskaia, is out of contention for a medal in the skating competition after she fell during the short program [12]. Reigning ice skating queen Yuna Kim is currently in the lead.
Someone in Milpitas, CA, just won the entire $425 million Powerball [13]
Your daily dose of cute: watch this adorable girl tell a

knock knock

joke.