Anna Kendrick, Mariah Carey and Marion Cotillard may become especially familiar faces this saying, "I'm trying to get used to the dresses and the heels and trying not to play with my hair when it's been so perfectly coiffed." Meanwhile, Mariah just gushed about how lucky she is to have landed a part in the movie since the book on which Precious is based means so much to her.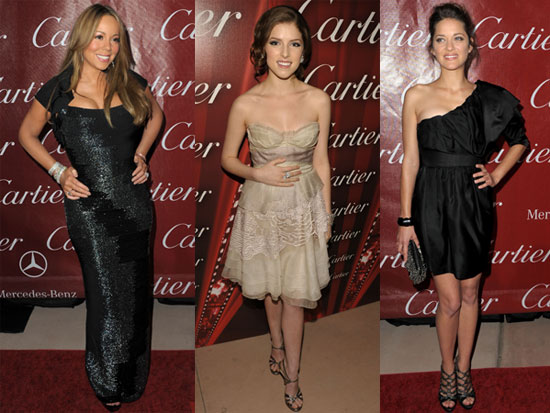 The gala kicked off the festival that runs until Jan. 17, which is the night of the Golden Globes and right before join Seth Rogen and James McAvoy for the buzzed-about upcoming cancer comedy. The esteemed Quentin Tarantino, Morgan Freeman and Clint Eastwood also attended last night's events as they brush off their tux collections for a busy few months. Sean Penn, who was all over the circuit last year for Milk, just resigned onto the Three Stooges movie. Overall, the night was a success and set the mood for all the shows, including tonight's People's Choice Awards!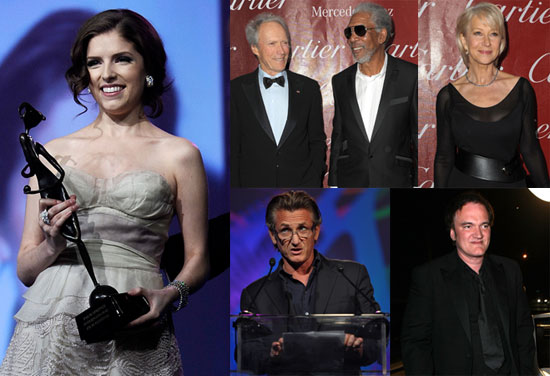 More photos from the film festival so read more.
Images include: Marion Cotillard, Helen Mirren, Mariah Carey, Anna Kendrick, Clint Eastwood, Morgan Freeman, Quentin Tarantino, Sean Penn