Pickled Granny Smith Apples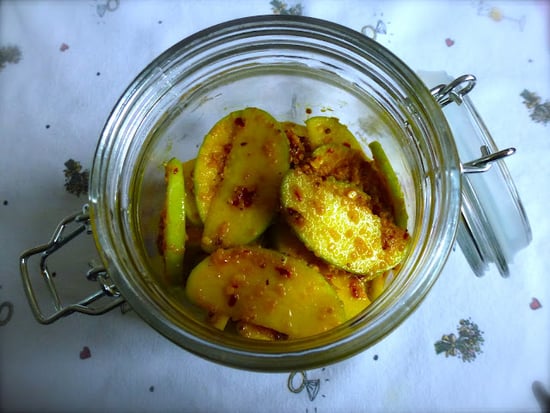 A few Sundays ago, we celebrated one of my favourite festivals called "Janmashtami" at Watford Temple. The weather was gorgeous and the food was amazing. We've been going to this temple ever since I was a little girl and I've always loved their "pasad". Especially their coconut burfi! This time round they also had pickled apples as an accompaniment to a meal. 
Mum has been making a variation of this pickle with carrots and green chillies for years but this was the first time I've ever seen it made with apples. I decided to have a go at making my own version of the pickled apples using my mum's pickling method. 
Check out the recipe here.